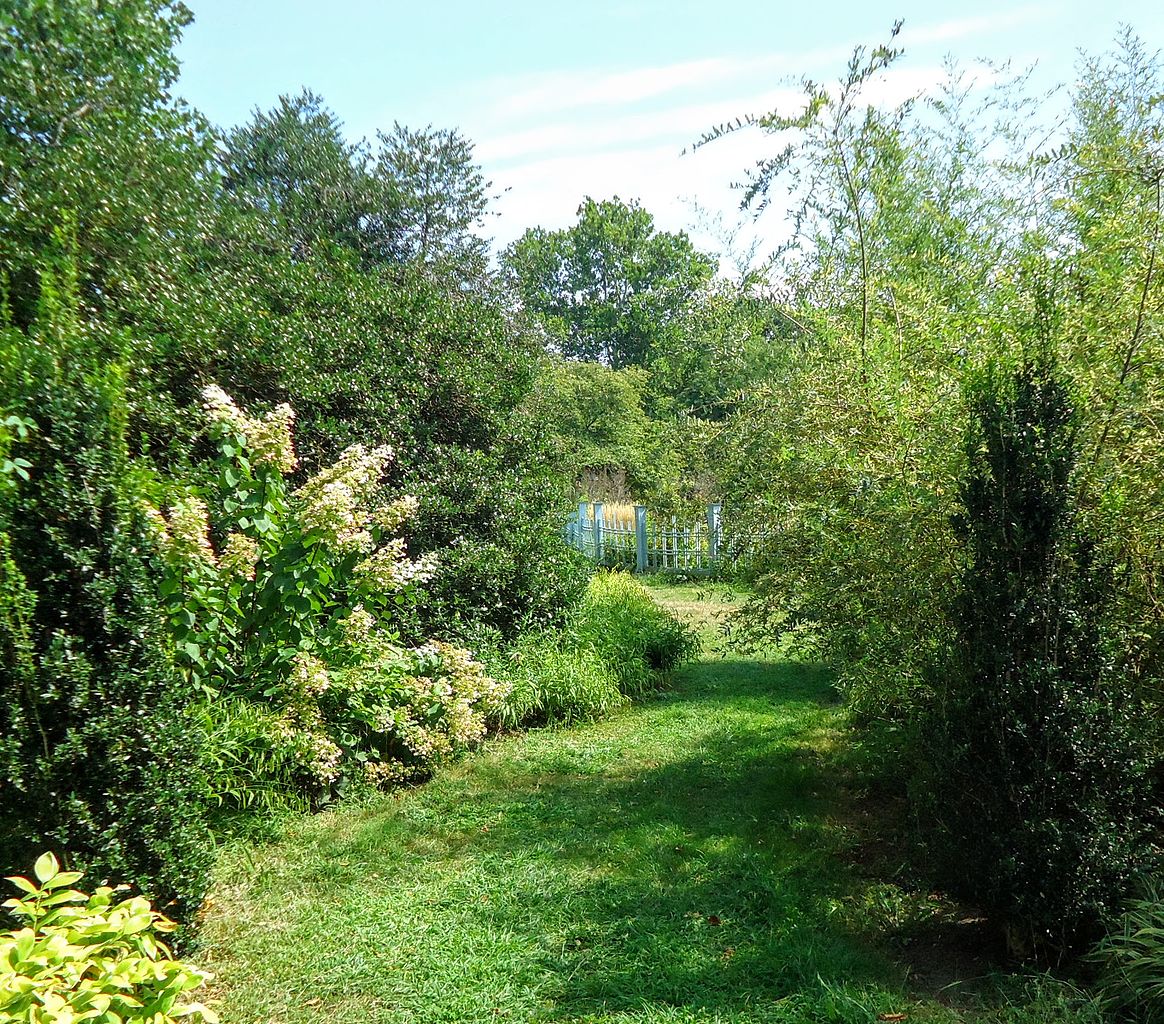 You live in the Tri-State area — so you know it can get expensive around here! We all can use a good list of free things to do in New Jersey.
We combed the Garden State for fun locations and activities that won't cost a thing. This isn't just a list of "places to walk", by the way — you can hit flea markets and boardwalks, but it's hard not to spend money there.
We found great free things to do in North Jersey, Central Jersey and South Jersey. (More on those in a bit.)
First, let's highlight a fun, free thing to do in 5 of New Jersey's most notable towns and cities.
Top 5 Free Things to Do in New Jersey's Notable Cities
Our New Jersey readers frequently ask about events and activities in 5 NJ cities: Jersey City, Hoboken, Asbury Park, Atlantic City and Cape May.
Here's one truly free thing you can do in each of these Garden State locations.
Jersey City
Liberty State Park
A gorgeous and useful green space on New Jersey's side of the Hudson River. Enjoy a picnic with friends, a place to play recreational sports, or some of NJ's best views of the New York City skyline.
The 36-acre Richard J. Sullivan Natural Area features a free self-guided nature path. There are also well-maintained walking paths and playgrounds for the kids to enjoy.
Take a moment to reflect at the Empty Sky 9/11 Memorial at Liberty State Park. It's a stunning reminder of what the United States lost that day, and a testament to the beauty we can build in its wake.
1 Audrey Zapp Drive, Jersey City, NJ https://nj.gov/dep/parksandforests/parks/libertystatepark.html
Hoboken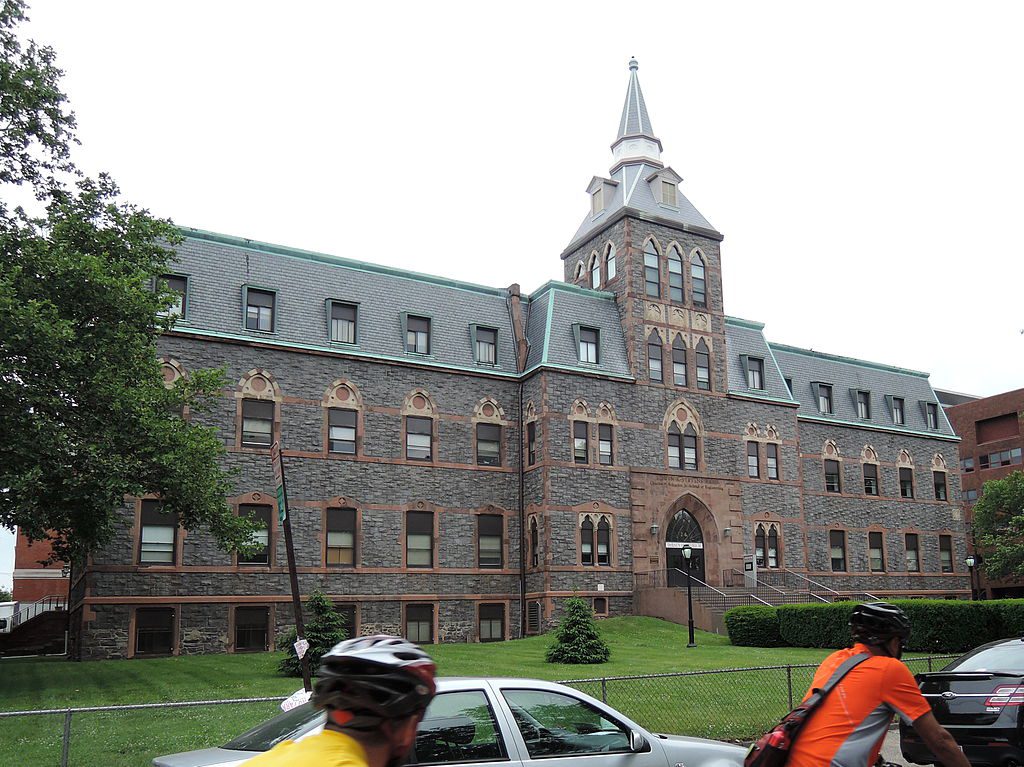 Edwin A. Stevens Hall
Visit the campus of Stevens Institute of Technology in Hoboken to see Edwin A. Stevens Hall. The Hall (known to students as EAS) is a 5-story, 80,000 square foot Victorian Gothic masterpiece worth exploring.
Architecture lovers visit EAS for its Victorian-era charm and sophistication. It was built by Richard Upjohn in 1870 to house America's first school of mechanical engineering.
EAS also houses DeBaun Auditorium, which hosts theatrical, dance and lecture events. It was added to the National Register of HIstoric Places in 1994.
Stevens Institute of Technology, 24 5th St, Hoboken, NJ https://tour.stevens.edu/#!BLD_2017090194943
Asbury Park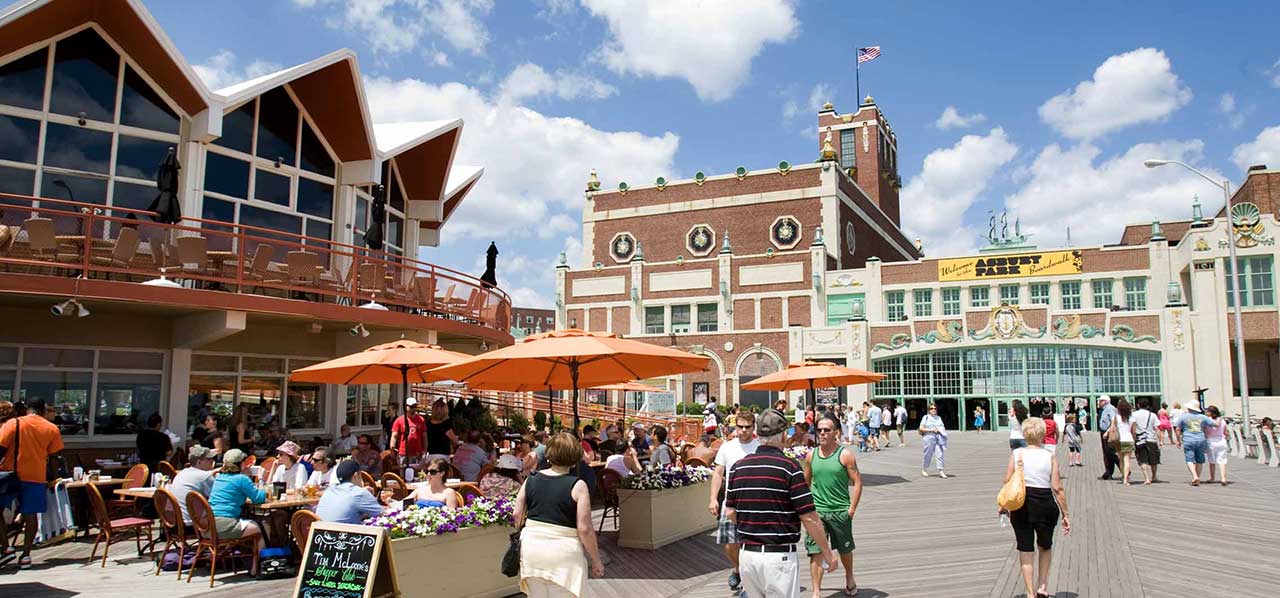 Asbury Park Beach and Boardwalk
Asbury Park is home to one of NJ's most historic boardwalks. We like the Asbury boardwalk for its combination of historic sights and low-stress atmosphere (no pressure to spend money).
History and music buffs flock to the Stone Pony for photo opportunities and a look at NJ's great rock and roll tradition. There's always live music on the boardwalk — check the link above for a current events schedule.
Step off the boardwalk and onto the Asbury Park Beach. To be clear, the beach is not 100% free — but kids 12 and under enter at no cost. It's a great Jersey Shore option for budget family vacations.
Atlantic City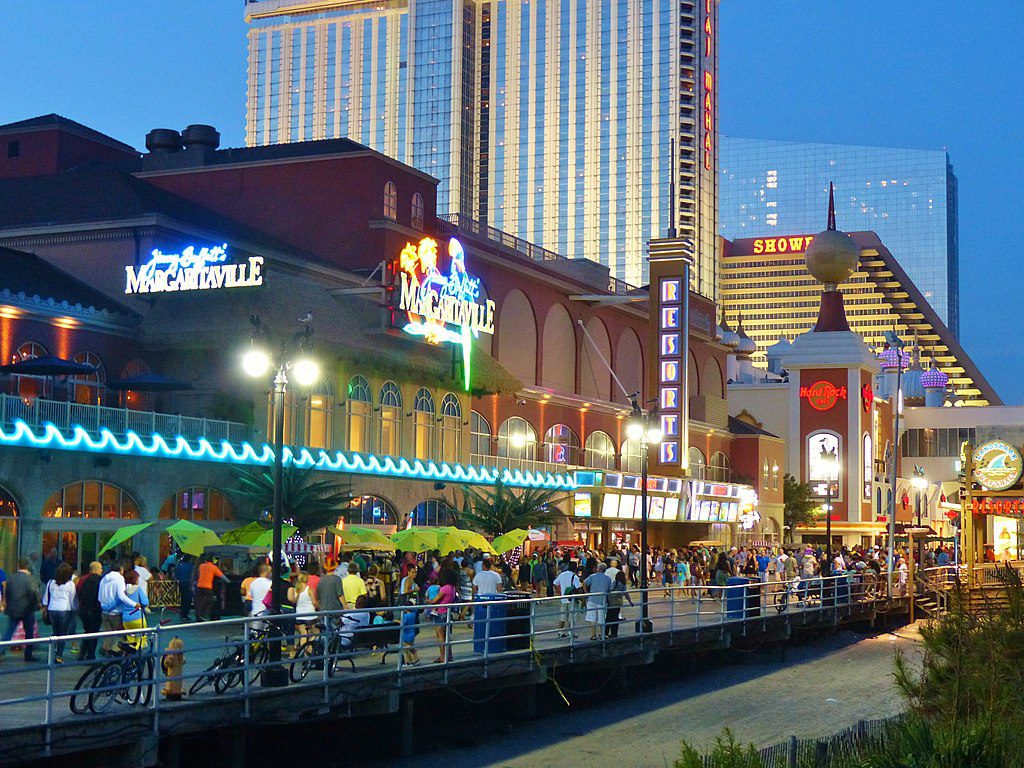 Atlantic City Boardwalk and Beach
By contrast, Atlantic City's beach is 100% free with no beach tags required. South Jersey residents and visitors take full advantage of this free NJ beach year-round.
Bring your bicycles and ride AC's boardwalk for free. Bikes are allowed from 6 a.m. through noon from May to September, and also 4 p.m. – 7 p.m. the rest of the year.
Boardwalk Hall features free pipe organ concerts and tours. Kennedy Plaza offers free live music during the summer months. The annual Atlantic City Airshow is a free event as well.
https://www.atlanticcitynj.com/explore/beaches-boardwalk/
Cape May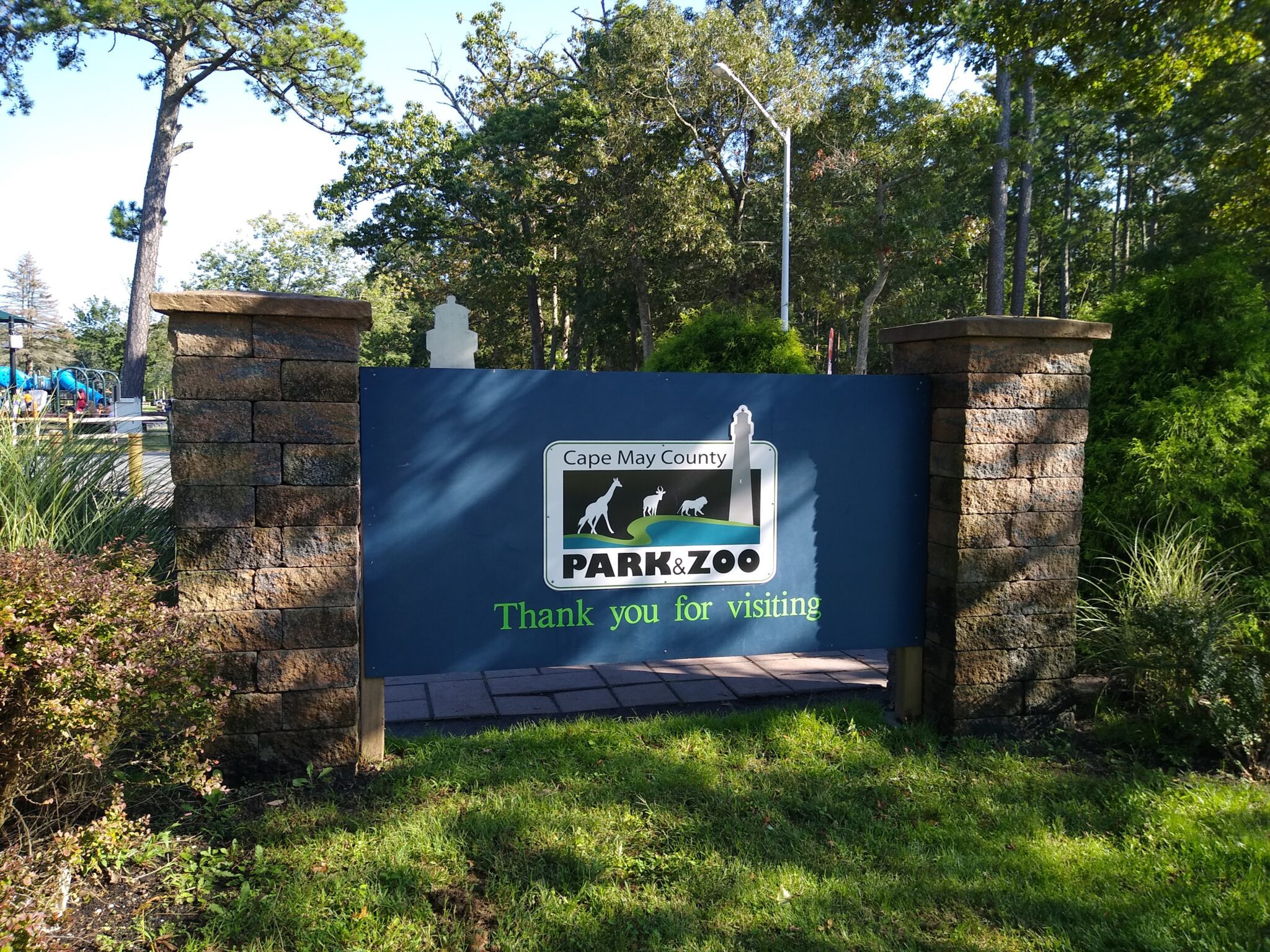 Cape May County Park and Zoo
The Cape May County Park and Zoo is completely free and open 364 days a year (closed on Christmas). No other New Jersey county park offers this value.
The Cape May Zoo offers 550 animals, including African lions, giraffes, zebras, red pandas and various apes and monkeys. It takes 2-3 hours to walk the zoo, and parking is free.
The Cape May County Park spans over 200 acres and includes multiple preserved forested areas. Enjoy walking paths and bike paths, playgrounds, ponds and a disc golf course. The park is open from 7 a.m. to dusk.
707 US-9 North, Cape May Court House, NJ
https://www.capemaycountynj.gov/1008/Park-Zoo
Free Destinations in North Jersey
Hudson River Waterfront Walkway
The Hudson River Waterfront is an 18.5 mile walkway from Bayonne to the George Washington Bridge maintained by the NJ Department of Environmental Protection. The Waterfront took decades of planning, but the result was worth the wait.
The Waterfront is free for visitors to walk, jog, run or bike. It provides a constant view of the Hudson River and Manhattan skyline, and passes by some of North Jersey's most prominent sightseeing destinations.
Along the path, visitors pass Bayonne Golf Country Club, Liberty State Park in Jersey City, Lefrak Point Lighthouse, the Holland Tunnel, the Hoboken Waterfront, Frank Sinatra Park, Weehawken Waterfront Park, the piers of Edgewater, and the Fort Lee Historic Park.
Fort Lee to Bayonne, NJ
https://www.hudsonriverwaterfront.org/
New Jersey Botanical Gardens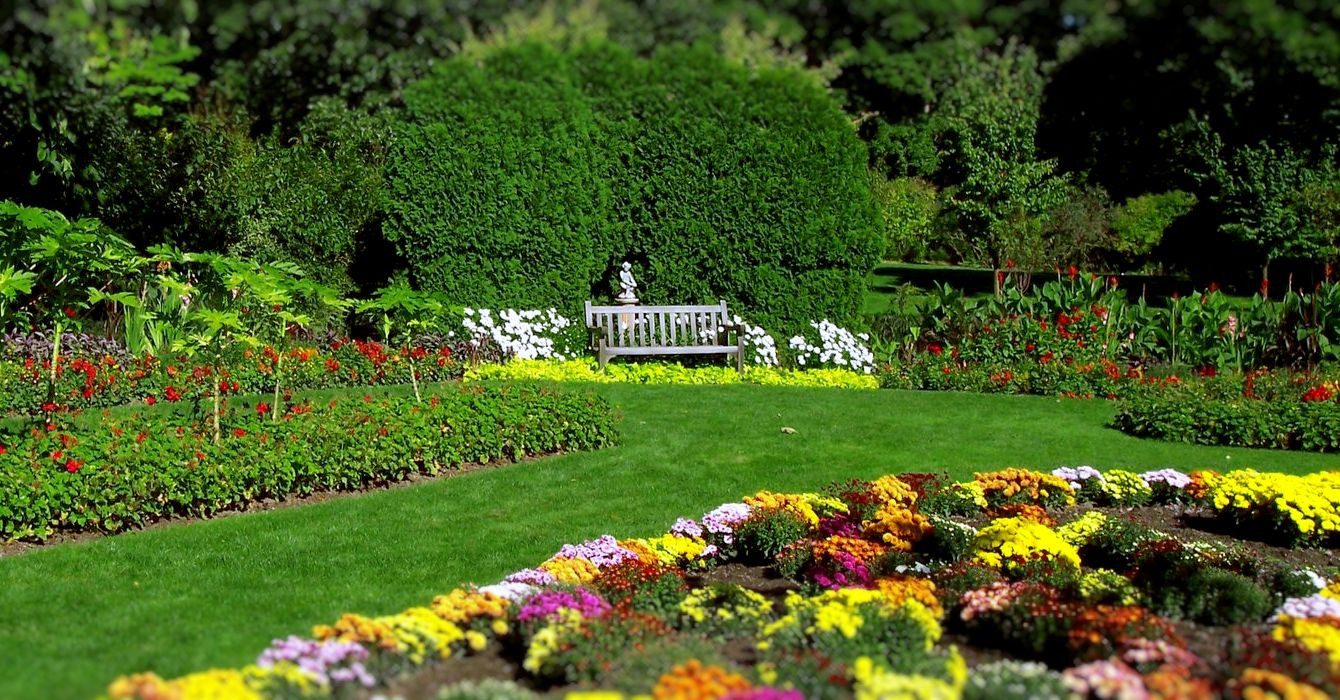 The New Jersey Botanical Garden offers 96 jaw-dropping acres of plants, flowers and landscaping. This free location is just 45 minutes from the George Washington Bridge in Bergen County.
There's a botanical garden here for everyone's taste. Take in the ornate sculptures and lily ponds in the Italianate Garden. Dive into a purple wonderland in the Lilac Garden. Or enjoy an assortment of flowers in the hosta, rhododendron and wildflower garden areas.
2 Morris Rd, Ringwood, NJ
https://njbg.org/
Paterson Great Falls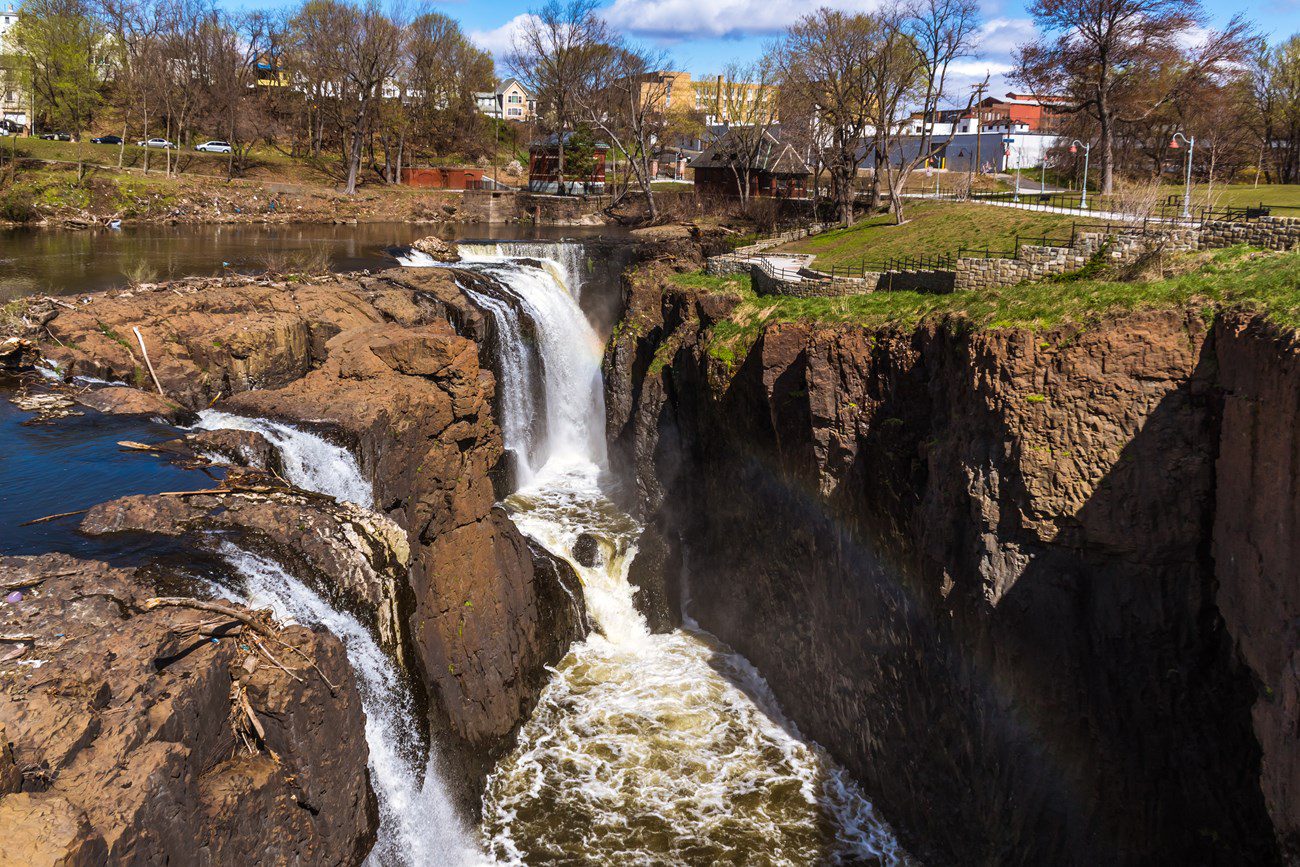 The city of Paterson was originally planned around the Great Falls of the Passaic River in 1792. Over 230 years later, the Great Falls are still the centerpiece of this North Jersey city.
Paterson Great Falls National Historical Park offers walking tours and self-guided tours. Seasonal special events revolve around art and family gatherings.
Of course, the waterfalls themselves are the showstopper. They span over 260 feet wide and are 77 feet tall. Visitors see markings in the basalt and sandstone that indicate the glaciers that once covered the area.
72 McBride Ave Ext, Paterson, NJ
https://www.nps.gov/pagr/index.htm
Frelinghuysen Arboretum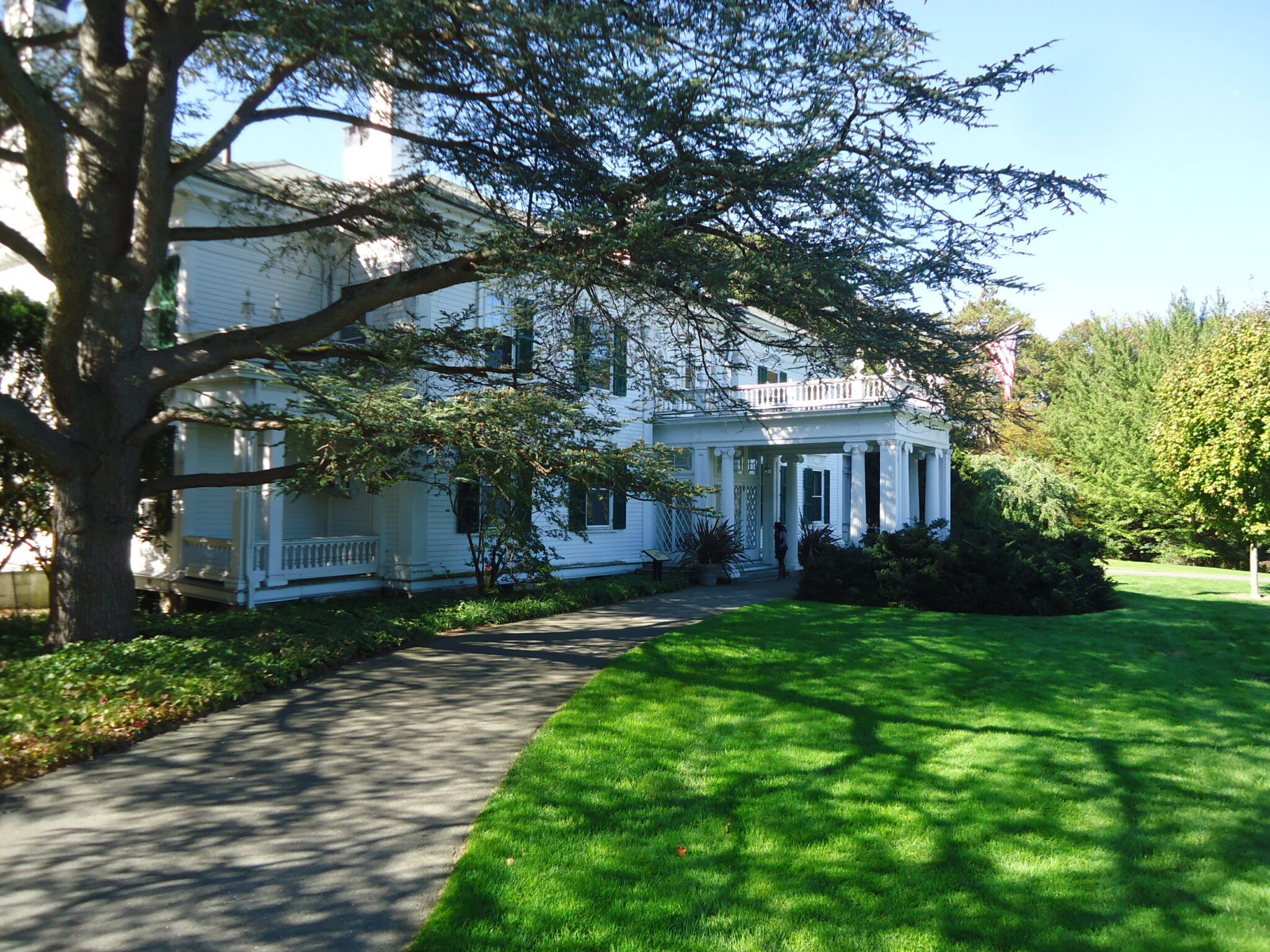 Science and nature lovers enjoy free access to Morristown's Frelinghuysen Arboretum. This 124-acre nature center offers trees, meadows and gardens surrounding a beautiful colonial mansion.
Spring and summer activities at Frelinghuysen Arboretum include monthly art exhibits, birdwatching, and free plant shows at Haggerty Education Center.
The Frelinghuysen Arboretum grounds are open from 8 a.m. to sunset year-round. The Haggerty Education Center is open from 10 a.m. to 4 p.m. from Thursday through Saturday (except conservation holidays).
353 E Hanover Ave, Morristown, NJ
https://www.morrisparks.net/index.php/parks/frelinghuysen-arboretum/
Free Destinations in Central Jersey
Allaire State Park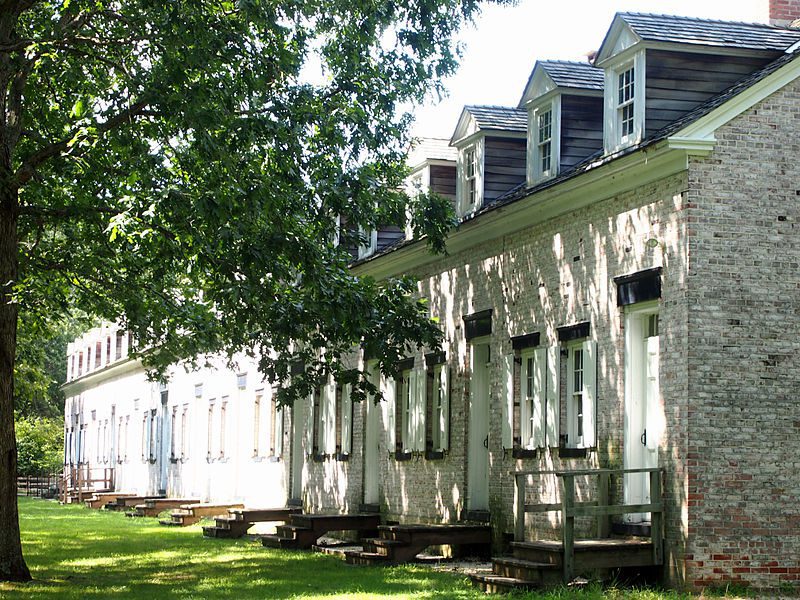 Allaire State Park is an incredibly unique place to visit. You'll get the beauty of a state park mixed with an historic ghost town worth seeing.
The Historic Allaire Village is a look back at New Jersey's industrial era. The town was abandoned around 1850 as the Howell Iron Works closed. Today, 13 original buildings stand, along with a living history museum.
There's plenty of natural beauty in Allaire State Park, part of the New Jersey Coastal Heritage Trail Route. You'll see over 200 species of wildlife on its hiking and multi-purpose trails.
4263 Atlantic Ave, Farmingdale, NJ
https://nj.gov/dep/parksandforests/parks/allairestatepark.html
Howell Living History Farm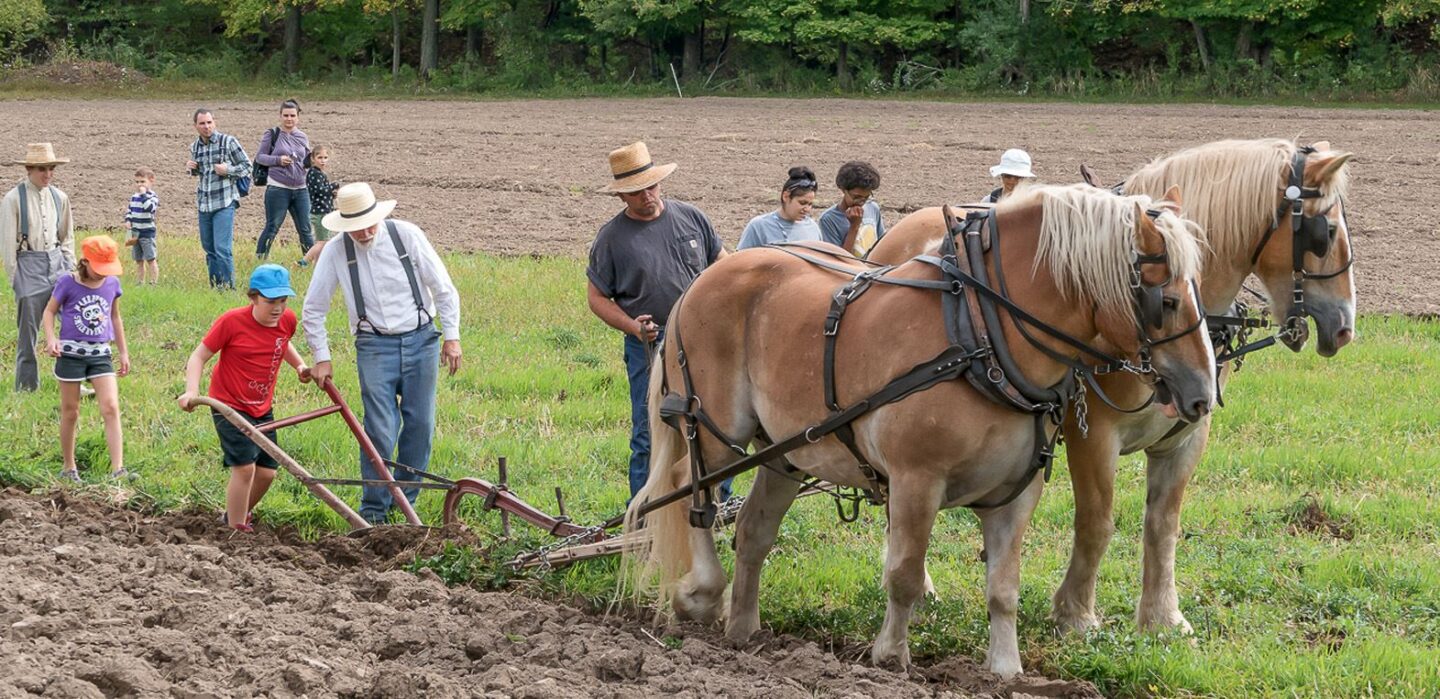 There's no better way to learn about farming than to get hands-on. You and your family can do so at Howell Living History Farm in Mercer County.
From wheat planting in September to the October-November corn harvest, the fall offers tons of interactive farm experiences. New Jersey's longest running corn maze opens to the public in September as well.
There's plenty to do at Howell Living History Farm year-round, so don't worry. The farm's annual events schedule features Thursday storytime for kids, as well as frequent Saturday farm experiences. Work with maple trees, honey bees, sheep, produce and more.
70 Woodens Ln, Hopewell Township, NJ
https://howellfarm.org
New Jersey State Museum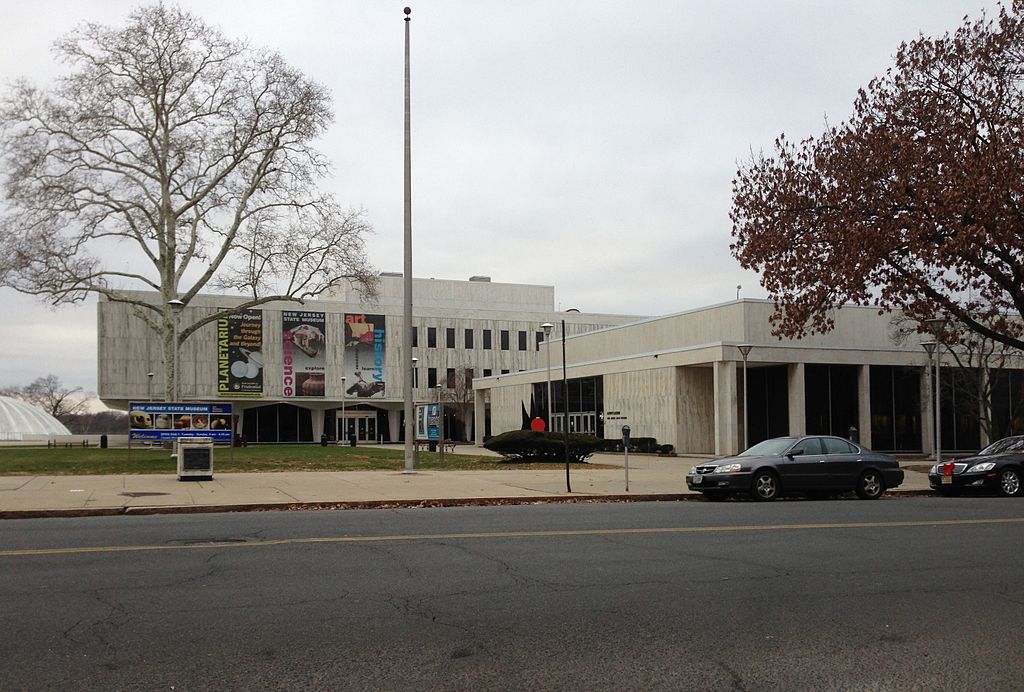 The New Jersey State Museum houses over 2 million artifacts and rotating exhibits. The museum is free to all, with the exception of its planetarium. (However, the planetarium is free to all active duty military members.)
Several exhibits run full-time at the museum. Explore fossils and fine art on Level 2, and Stories of NJ History on Level 3. Level 1 features a unique exhibition of Civil War Flags and history.
The best time to visit the museum is on weekends — there's free parking in lots adjacent to the museum. Find one, and your entire NJ State Museum experience won't cost a dime.
205 W. State St, Trenton, NJ
https://nj.gov/state/museum/visit-hours-admission.shtml
Rutgers Gardens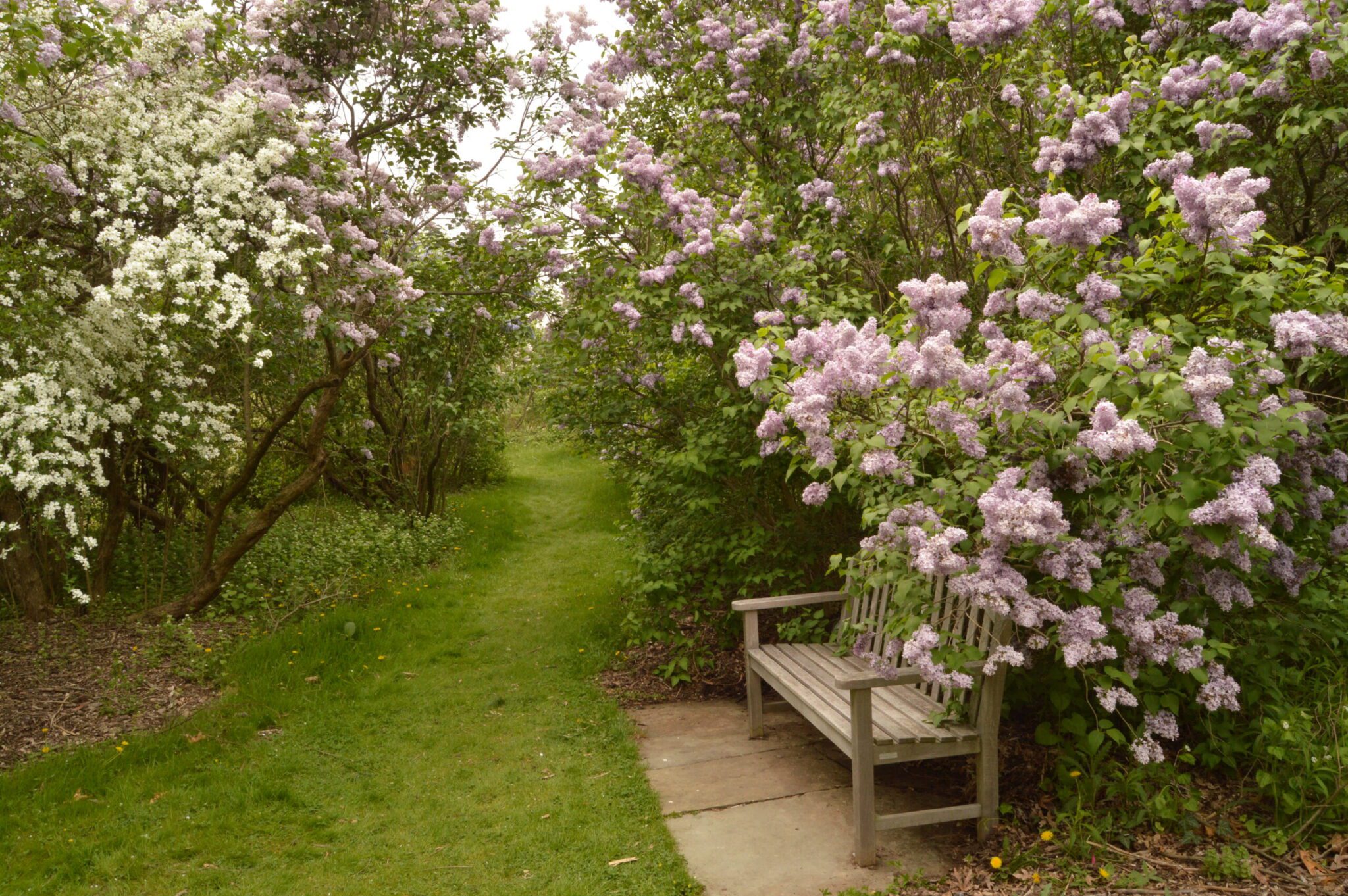 "Rutgers Garden" is a phrase you should learn quickly. The 180-acre botanic garden of Rutgers University is a diverse array of gardens, plant collections, farmland and natural habitats in Middlesex County.
The 7 gardens and natural areas at Rutgers Gardens are serene and beautiful. Stroll the Art Rudolph Sun and Shade Garden, or take in the flowers in the Donald B. Lacey Display Garden.
The Roy H. DeBoer Evergreen Garden is a great surprise. A quiet walk through the sunken lawn surrounded by hemlocks, spruces, pines, cedars and firs is even better when it's free!
112 Log Cabin Rd, North Brunswick Township, NJ
https://rutgersgardens.rutgers.edu/
Free Destinations in South Jersey
Battleship New Jersey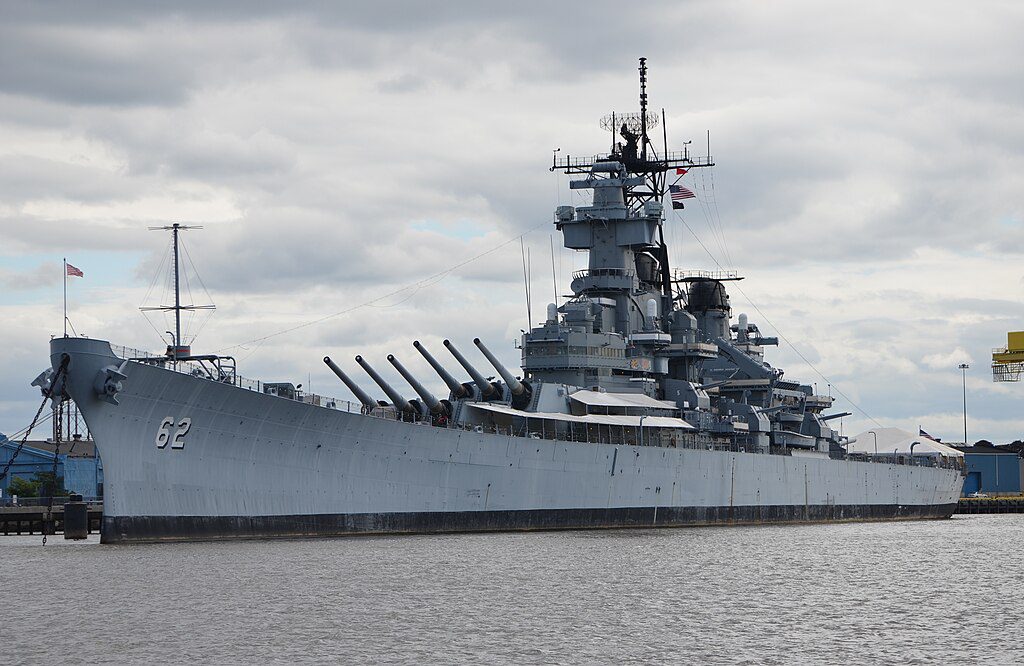 Battleship New Jersey is a floating museum and memorial on the decks of the USS New Jersey. This US Navy Battleship served in multiple wars from the 1940s through 1991. It remains one of America's most interactive wartime museums.
Battleship New Jersey is located in Camden, easily reachable from Philadelphia and Bucks County.
NOTE: This location is not free to everyone. However, free self-guided tours are available to families who present the New Jersey Families First Card. In the interest of serving everyone, we've included this information.
100 Clinton St, Camden, NJ
https://www.battleshipnewjersey.org/
Wildwood Free Beaches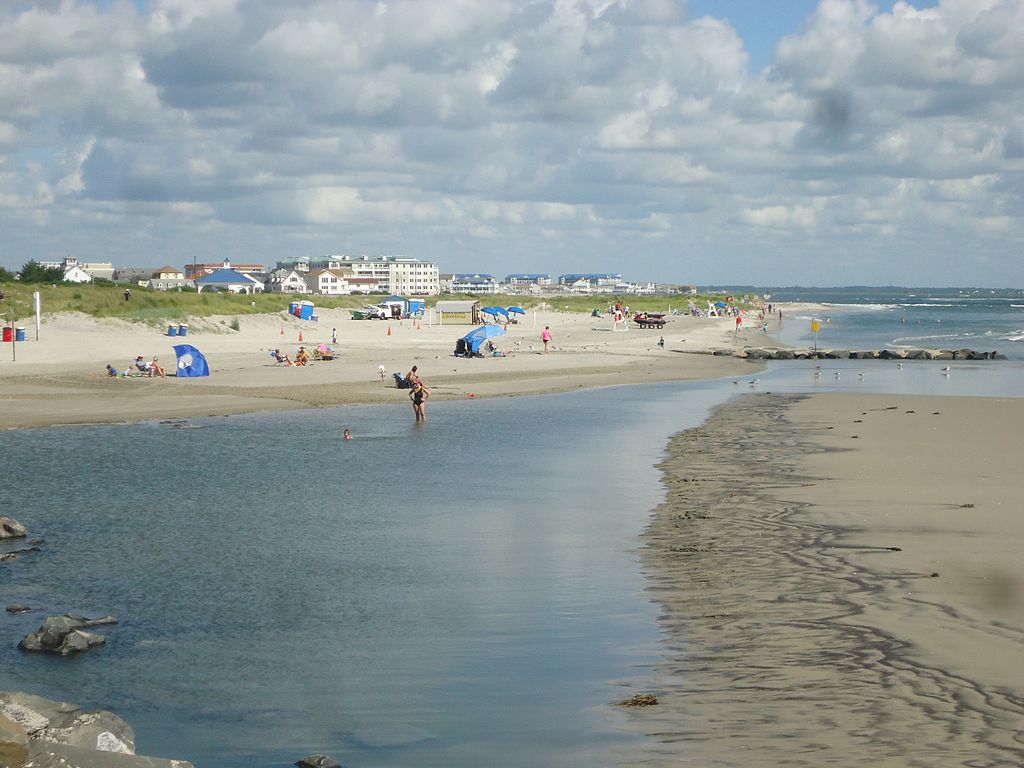 For five beautiful miles from North Wildwood to Wildwood Crest, Wildwood offers completely free beaches. There are no beach tags or extra fees required to enjoy the white sands of the south Jersey Shore here.
On top of being 100% free, Wildwood is renowned for providing well-maintained, family-friendly beaches to visitors. The water is beautiful for swimming and boarding. Kids find enjoyment in the tidal pools that form in this area as well.
There are plenty of activities at Wildwood's free beaches as well. Take the Polar Bear Plunge for Special Olympics every January, and compete in organized barefoot soccer and beach volleyball tournaments.
North Wildwood and Wildwood, NJ
https://wildwoodsnj.com/so-much-to-do/beaches/
Heritage Glass Museum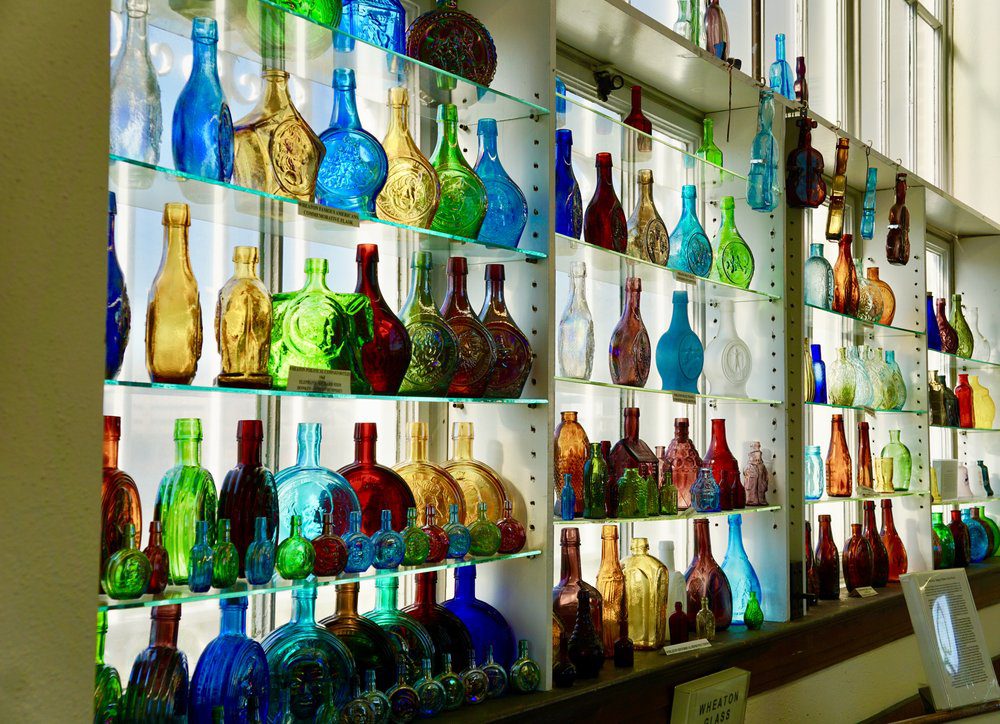 University. It collects and displays artifacts from New Jersey's glass making heritage and provides free access to the public.
The museum celebrates the region's glass making tradition with colorful displays and artist collaborations. The facility gladly welcomes teachers and their classes for educational experiences and school trips.
If you like a specific, unique museum experience, the Heritage Glass Museum is a great option for you.
25 High St E, Glassboro, NJ
https://www.heritageglassmuseum.com/
Warren E. Fox Nature Center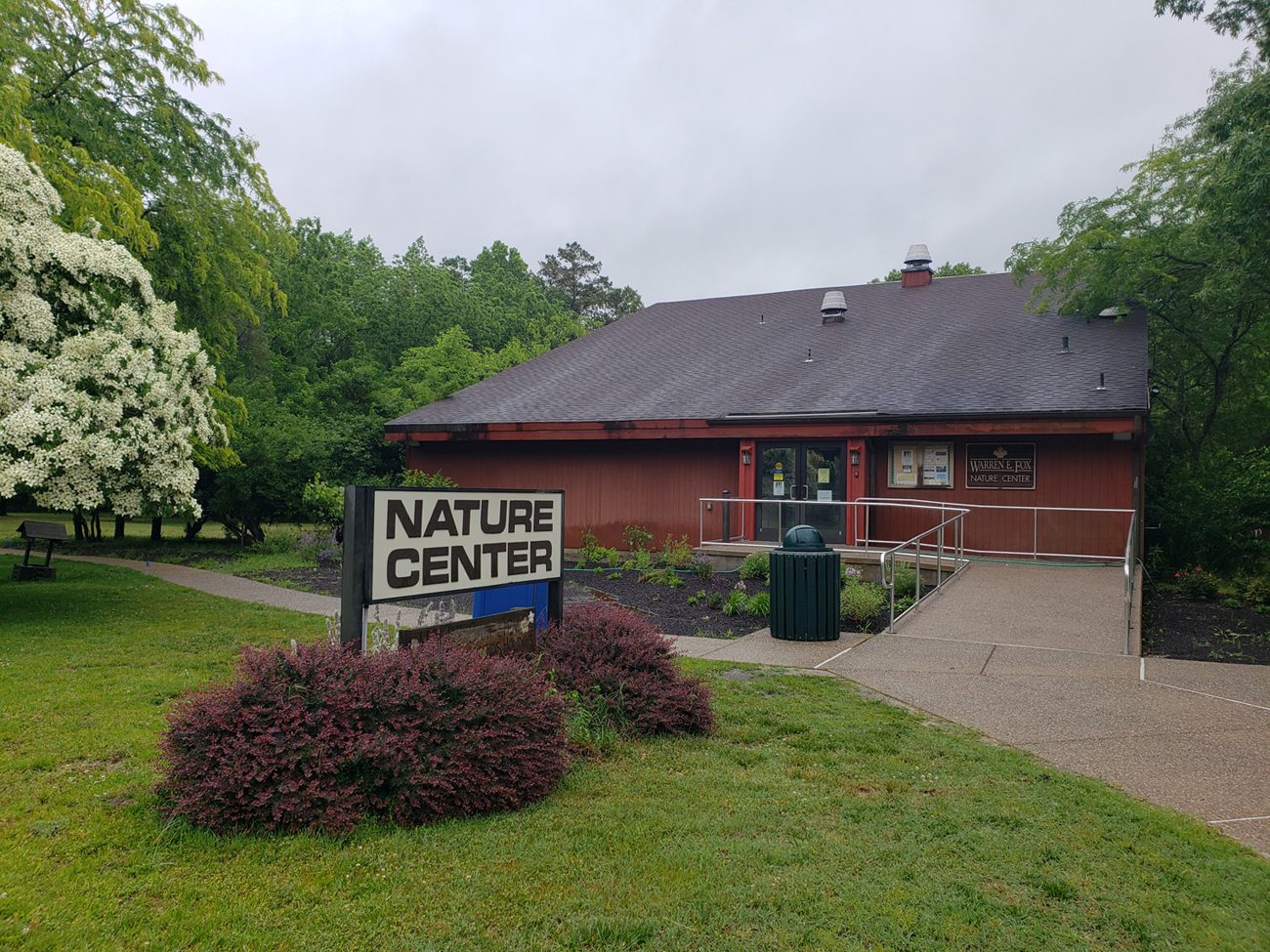 The Warren E. Fox Nature Center is Atlantic County's hub for environmental education. It's part of the greater Estell Manor Park, which has a great trail system for hiking and walking.
The facility is a great starting place to learn about the area's natural and environmental history. It features indoor exhibits, insect and plant displays, and an auditorium for education and public lectures.
The Nature Center is open from 8 a.m. to 4 p.m. every day, including weekends and holidays. Visit their website for information about upcoming events.
109 NJ-50, Mays Landing, NJ
https://www.atlantic-county.org/parks/nature-center.asp
Enjoy These Free Things to do in New Jersey
We said it at the beginning — New York and New Jersey can get expensive. But if you know where to look, there's plenty of free adventures for the taking.
Nature lovers can indulge in NJ's beautiful free gardens and state parks. The south Jersey Shore offers picturesque boardwalks that don't pressure you to spend money. And a few free New Jersey museums are truly hidden gems.
So, New Jersey explorers — where will you go on a budget this weekend?