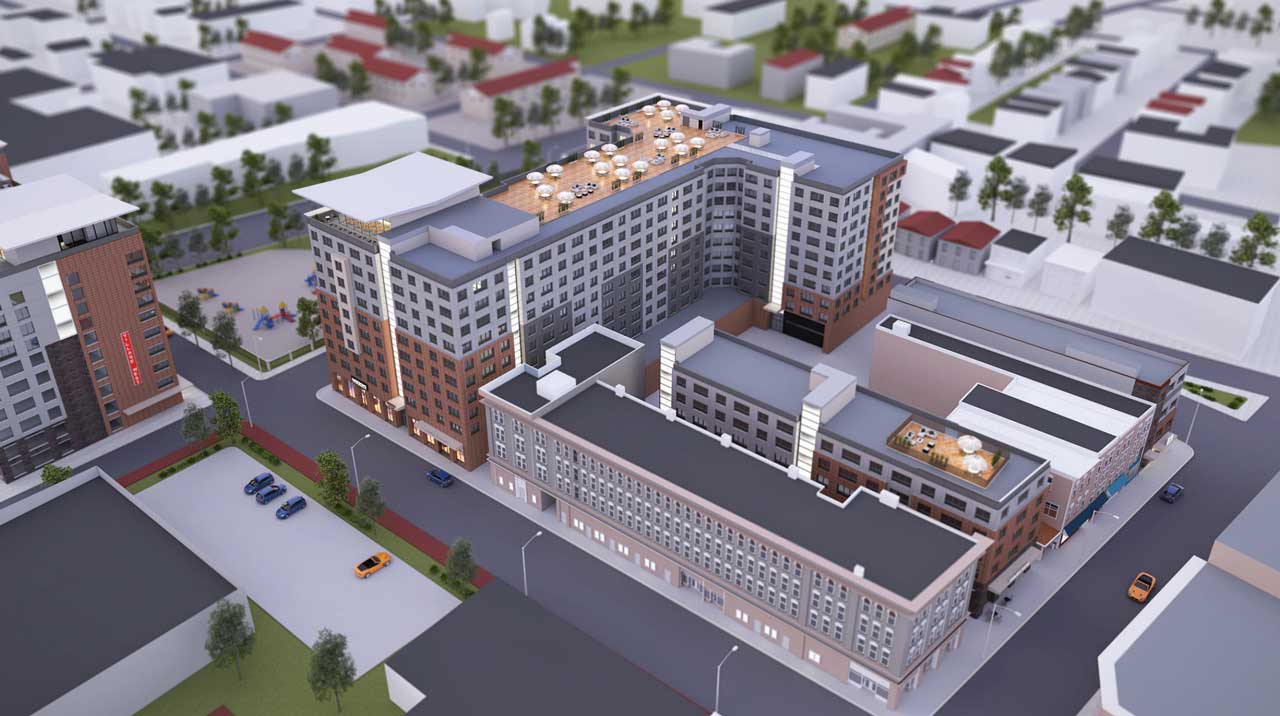 One of the largest revitalization efforts in Union County has officially been given the green light and will be adding a massive amount of retail space including rooftop restaurants to one of the state's more historic cities.
During their August 19 meeting, Plainfield's planning board unanimously approved a sprawling application from a company named TODD West Urban Renewal LLC. The effort, being undertaken by a group called Moon Builder, looks to transform the western end of West Front Street into what will essentially act as a new entrance to the heart of downtown.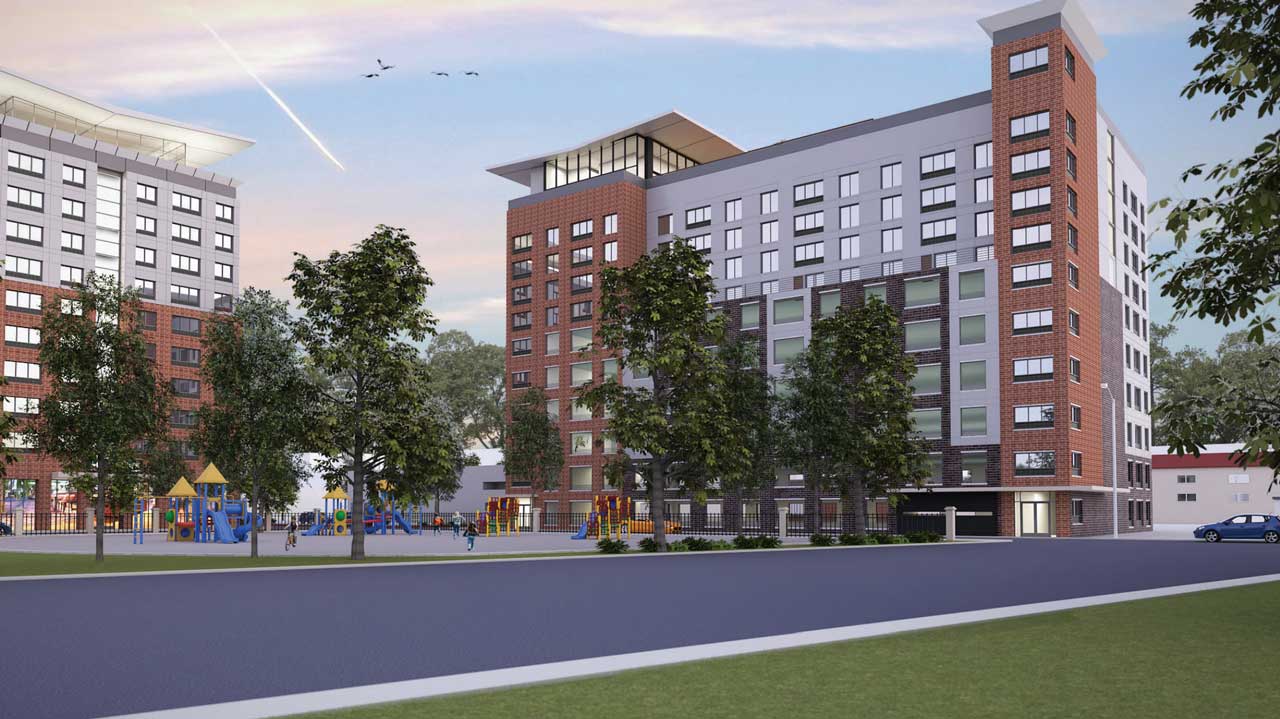 Spanning several addresses along Central Avenue, West Front Street, Madison Avenue, and West 2nd Street, the parcels are home to several parking lots and some existing buildings. The project falls within Plainfield's TODD West Redevelopment Area and is set to consist of four separate buildings, three of which will be ground-up construction.
The entirety of the development is designed by Brian M. Taylor of Taylor Architecture & Design. The project's first building will rise 11 stories and include the lion's share of the living spaces, as a total of 277 residential units are slated for the property. Building #1 will also include 122 parking spaces in the basement and first floor, 16,905 square feet of ground-floor retail space, and a 4,743-square-foot restaurant on the roof level.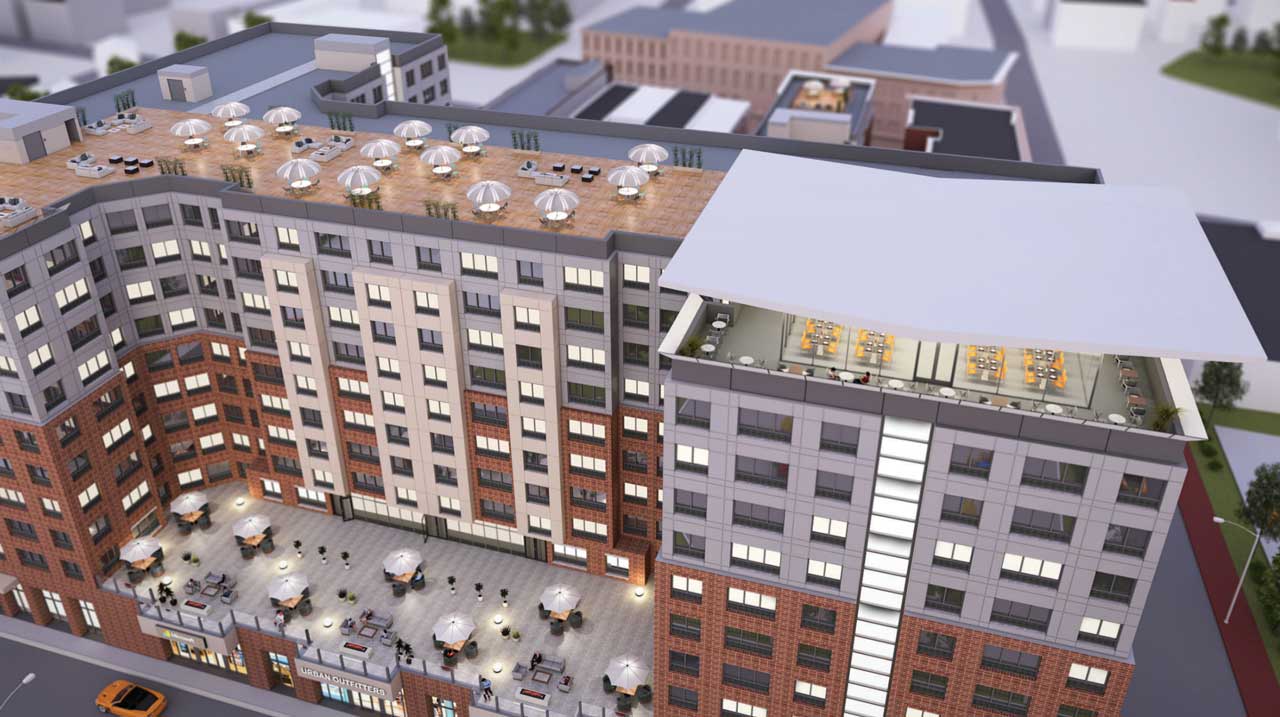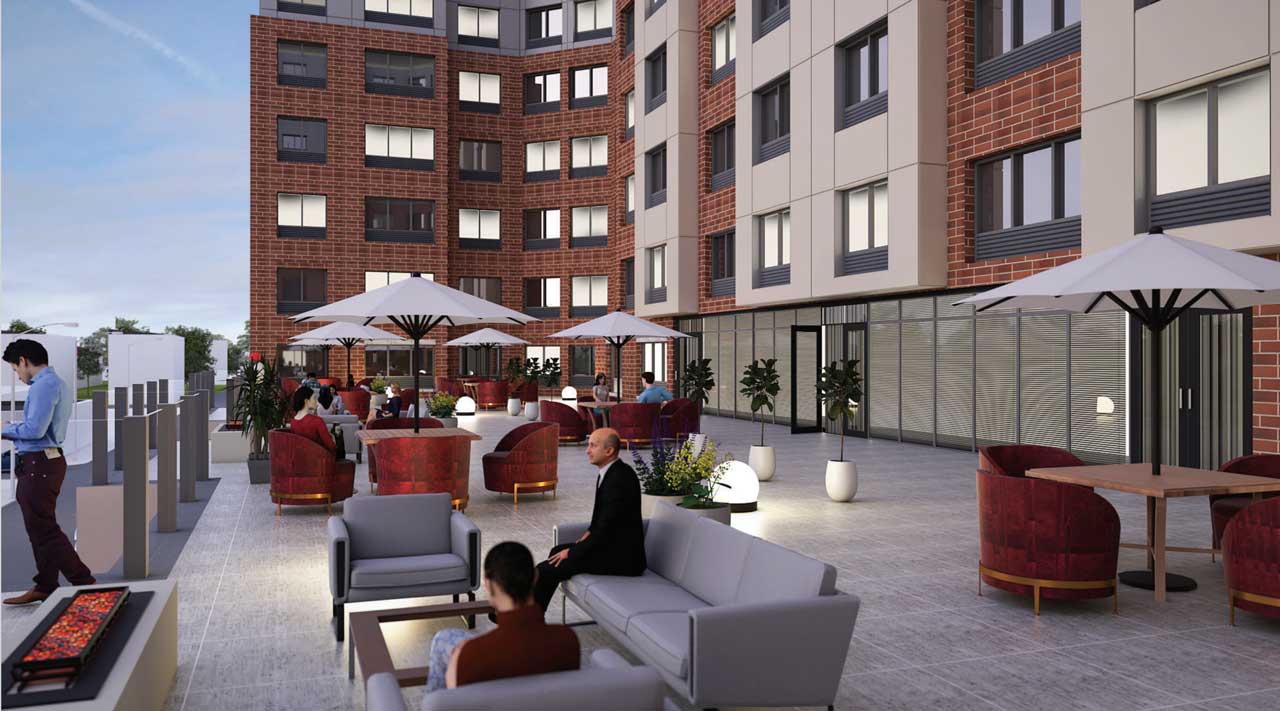 Building #2 in the development will rise five stories and sport a first-floor gym plus 3,773 square feet of retail space. The remainder of the structure will house 28 apartments plus various residential amenities.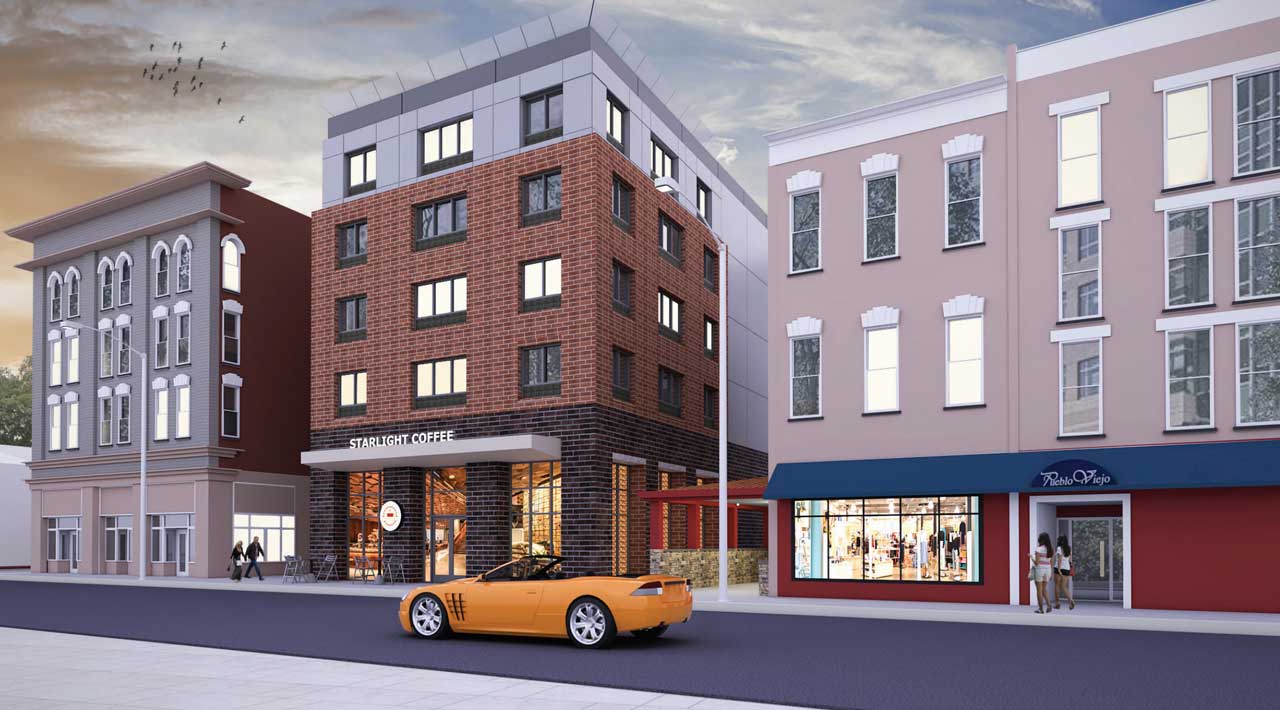 The third building in the development will also rise 11 stories and house a total of 232 parking spaces in a parking deck. The seventh through tenth floors will consist of 40 apartments, while the eleventh floor will include a café with kitchen space plus a seating area and a 3,850-square-foot roof deck.
The fourth and final component of the project will completely renovate an existing four-story building to consist of 4,689 square feet of retail space separated into four spaces. The upper three floors will consist of a total of twelve two-bedroom apartments.
All told, the project includes 357 dwelling units, 32,200 square feet of commercial tenant space including two public rooftop restaurants, and 354 on-site parking spaces. The apartments will range from studios to two-bedroom units and the development promises to offer rich amenities like a 2,250-square-foot second-floor lounge, a 6,000-square-foot roof deck overlooking an adjacent park, and a 12,500-square-foot roof deck on the eleventh floor of the first building.
Other amenities slated for the complex include a 3,000-square-foot fitness center, media center, conference room, business center, and bike and tenant storage areas. The project was granted a 30-year Payment in Lieu of Taxes deal by the city council back in April last year.
Paperwork submitted with the request indicates that the project will create approximately 612 temporary construction jobs as well as approximately 140 full- or part-time jobs upon completion. A groundbreaking date for the development has not been announced.