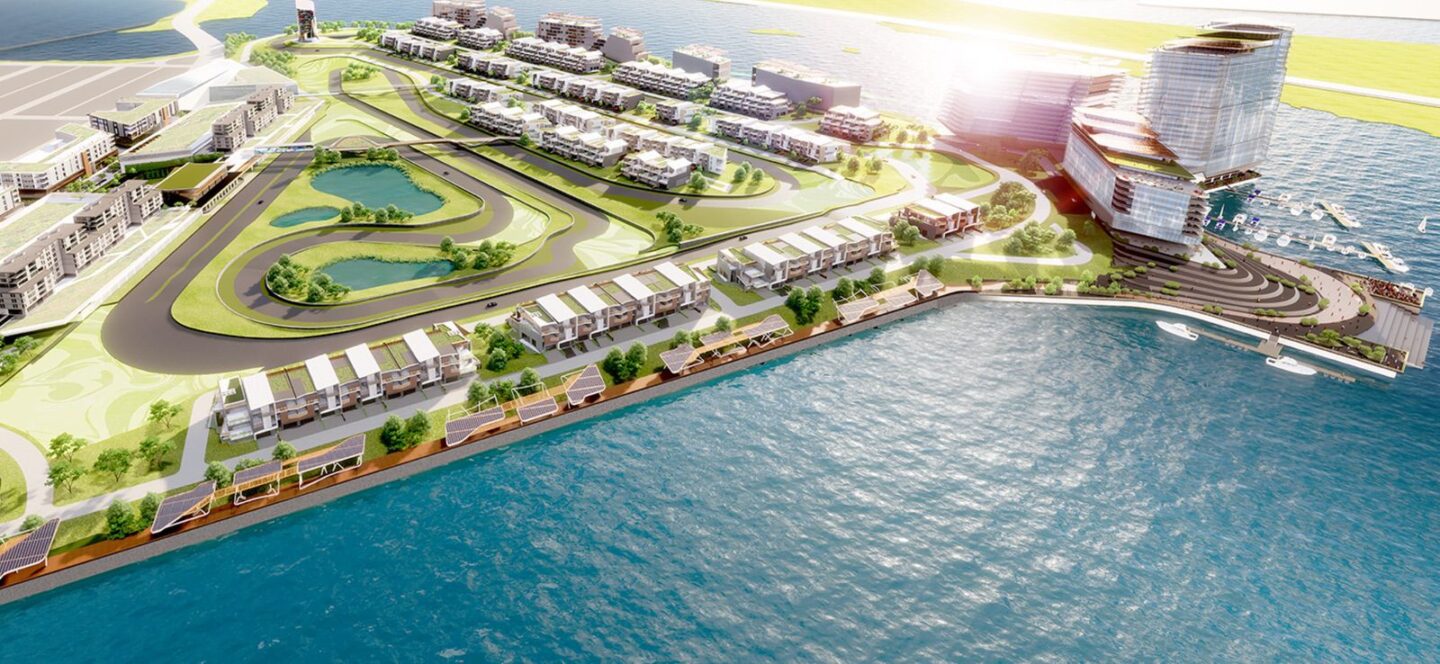 A project that would easily rank as one of the largest redevelopment efforts in the history of New Jersey took a significant step forward in Atlantic City as the site of a former airport could house thousands of residences and a slew of amenities.
Last week, Atlantic City Mayor Marty Small signed a Memorandum of Understanding to redevelop Bader Field. The historic 143-acre site, used for decades as an airport, is situated over a small waterway off the Atlantic City barrier island and just north of the Black Horse Pike.
Mayor Small's move followed the City Council's unanimous approval of a resolution designating a company called DEEM Enterprises as the redeveloper of the site. The group has a sprawling $2.7 billion dollar plan for the property, which seeks to create a net-zero carbon footprint while gaining LEED Platinum certification.
DEEM Enterprises has already created a website for the project, which they are calling Renaissance at Bader Field. Their proposal would convert the closed airport into a major residential, recreational, and retail space that features an auto-centric component at the center of the plan.
A Formula 1 specification raceway spanning about 2.4 miles would be the centerpiece of Renaissance at Bader Field, which could also include more than 1,500 residential units, 160 hotel rooms, and some 350,000 square feet of commercial and restaurant space within shopping centers.
Many of the buildings would sport solar panels on their roofs and the company has already released some preliminary renderings of what the project could look like. Renaissance at Bader Field is nonetheless a long-term endeavor, as the project could take six to nine years to complete.
In the short term, DEEM Enterprises has exclusivity for six months to do their due diligence on the Bader Field site. Atlantic City and the company would then need to reach an official redevelopment agreement before formal site plans can be submitted for the project.
Bader Field, first opened in 1910, served as an operating airport in Atlantic City for 96 years before shuttering in 2006. The land has housed the 5,500-seat Surf Stadium in recent years but has been listed for sale since 2016.
Atlantic City stands to benefit significantly if the massive plan ends up happening. The city would generate $115 million as part of the deal that includes up to $15 million toward building a new recreation center.
Officials estimate that Atlantic City's tax ratable base could double if the development ends up moving forward.