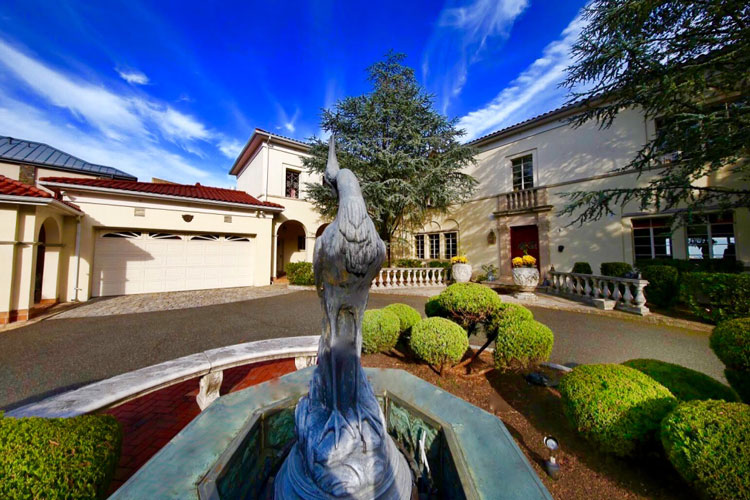 Got at least $5.5 million to burn and want to make someone an offer they can't refuse? Then head over to Fort Lee next month for the auction of a house with a colorful history of owners that was originally built by a mob boss.
Guernsey's is auctioning off a home at 75 Bluff Road that is currently owned by Arthur Imperatore, the founder of the NY Waterway ferry service. Comedian Buddy Hackett also owned the home at one point. But the most infamous resident of the sprawling residence was named Albert Anastasia, who constructed the house in 1947.
Anastasia for years ran the notorious Murder, Inc. crime organization, which was a group of killers that operated out of the back room of a candy store in Brooklyn owned by mobster Louis Capone. During its ten years of operation in the 1930s, it is estimated that Murder Inc. committed between 400 and 1,000 murders, many of which were never solved. Anastasia later went to be "boss" of what would become the modern Gambino crime family.
Anastasia was killed in October 1957 by two masked men while in a barber's chair at the Park Sheraton Hotel in Manhattan. No one was ever charged in the case and his killers remain a mystery to this day.
While Anastasia did suffer an untimely death, his former pad suggests that crime actually does pay. The 8,551 square foot house sits on 1.3 acres of property, which is huge by Fort Lee standards. The lot is located right at the top of the palisades cliffs and overlooks the Hudson River, offering unobstructed panoramic views of Upper Manhattan.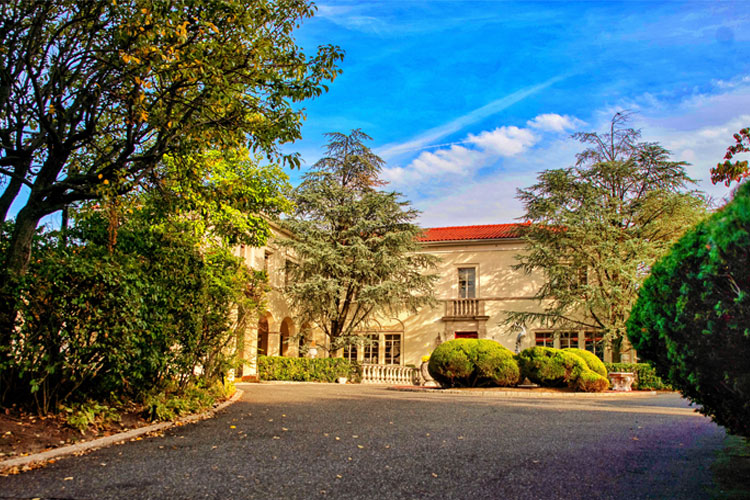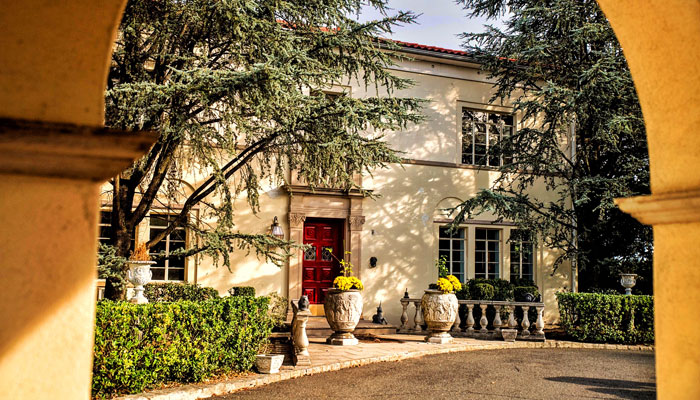 The house itself was built in a Mediterranean style with a Spanish roof and contains a total of 25 rooms, including seven bedrooms. Among the standard kitchens, libraries and bathrooms are a full wood-paneled basement complete with a bar, movie theater and projection room. There's also a recreation room and a spa that sports a sauna and hot tub.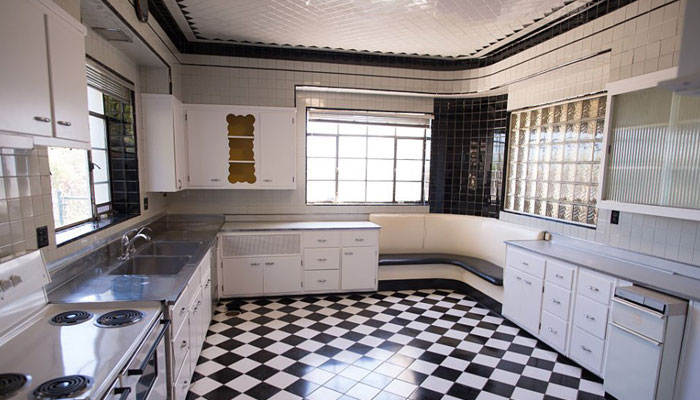 A bit insightful of what was important to a 1950's mobster, the home features one-foot thick concrete walls as well as two exits in each room to provide for a quick escape. And then there's a peculiar fully tiled room with a drain in the floor. None of the more recent owners are quite sure what that room was used for but we can imagine.
Outside the home, features include a large patio with expansive skyline views and an in-ground swimming pool featuring a cabana, pool house, outdoor shower and two-car garage. There's also an extensive glass-enclosed sun porch to take in the extensive "park-like" landscaped grounds that surround the house.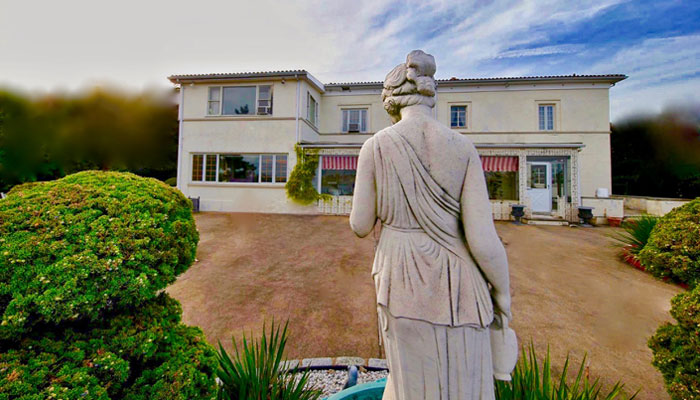 While the house has had four different owners, it hasn't had any major updates over the years, making it somewhat of a time capsule to mid-century design. Taxes on the property clock in at a whopping $82,000/year.
For those interested in developing the lot into something different, the listing states the property is located in a R-2 one-family residential zone, but Guernsey's claims expansion of the house is possible without variances. For buyers seeking to raze the house, subdividing the existing property into four conforming building lots is possible without variances.
Guernsey's has also prepared ten different "concept plans" depicting various ways the property can be built upon or sub-divided, which are available at the request of potential bidders. Viewings of the house are taking place on June 4 – 7 from 12 – 6PM or by appointment.
All of this will be going to the highest bidder on June 8th, when Guernsey's will host a 2:00pm live auction at the house. Interested parties, who can also bid on the property online, need to sign up for the auction at Guernsey's site and wire $300,000 into the escrow agent's account by June 6th.
[gmap height="250px"]75 Bluff Road , Fort Lee, NJ 07024[/gmap]
75 Bluff Road , Fort Lee, NJ 07024