Today, we venture to Downtown Jersey City where Dixon Projects has undertaken an interior renovation and façade facelift as their latest effort in preserving the precious history of Jersey City.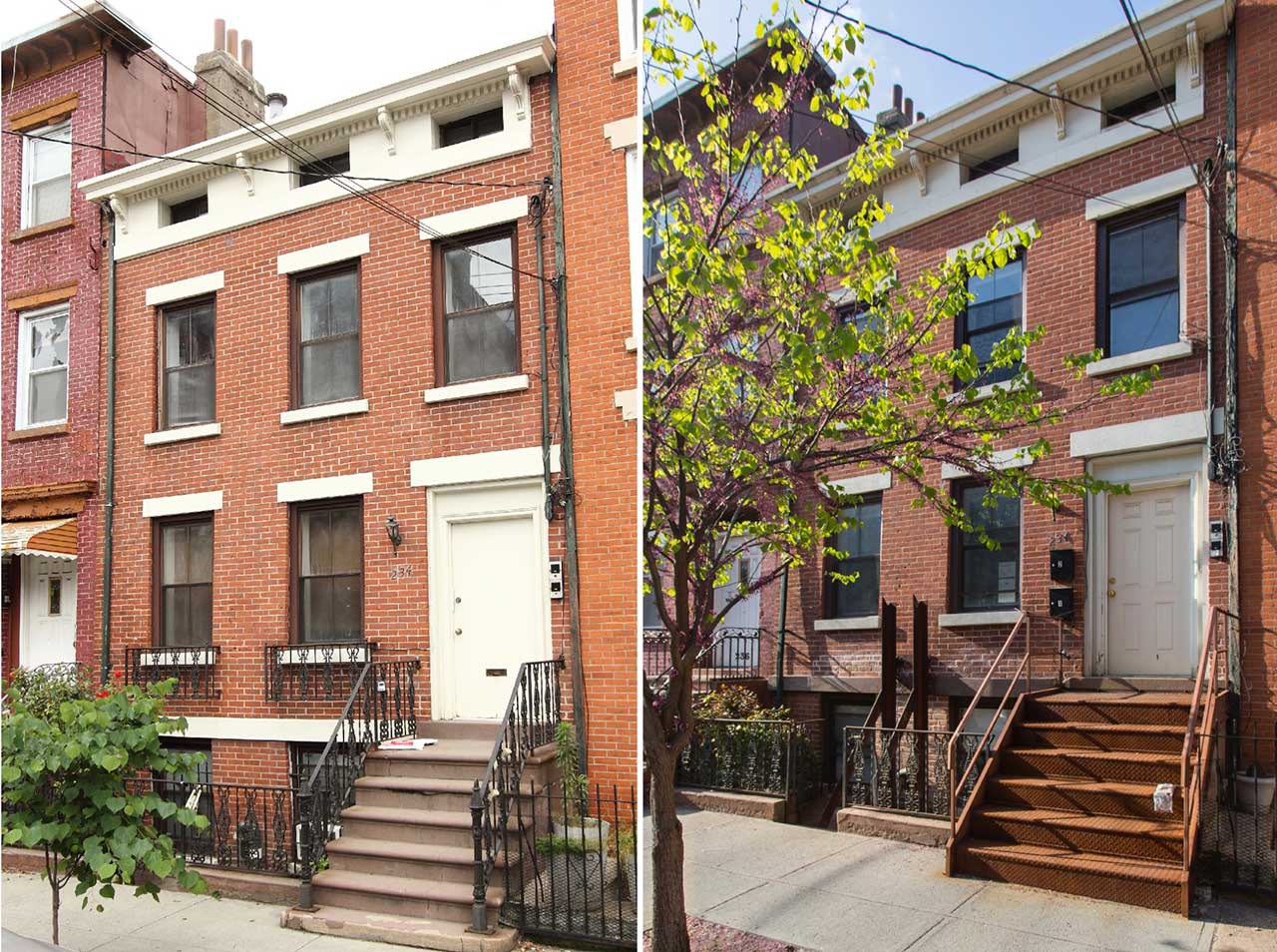 Steps from the Grove Street PATH station sits 234 1st Street, a beautiful brownstone full of history, but dividing at the seams. Bringing this home back to life will require a full-gut renovation to remedy an outdated interior and a full façade restoration to revive a sad, sagging façade.
Due to the home's placement in a historically-designated neighborhood, the Dixon Projects team needs several approvals before breaking ground to ensure the upgrades properly commemorate the home's former splendor. Working closely with the Historic Preservation Committee (HPC) on construction plans of various scales, the Dixon Projects team received a stamp of approval on the smaller-scale renovation, but they'll need the same from the Department of Buildings (DOB) to begin 234 1st Street's transformation.
As it stands today, the property's façade gives little insight into this home's past beauty. What was originally planned as a façade rebuild, has become a historic integrity triage mission to revive crumbling mortar, falling bricks, and a demolished stoop.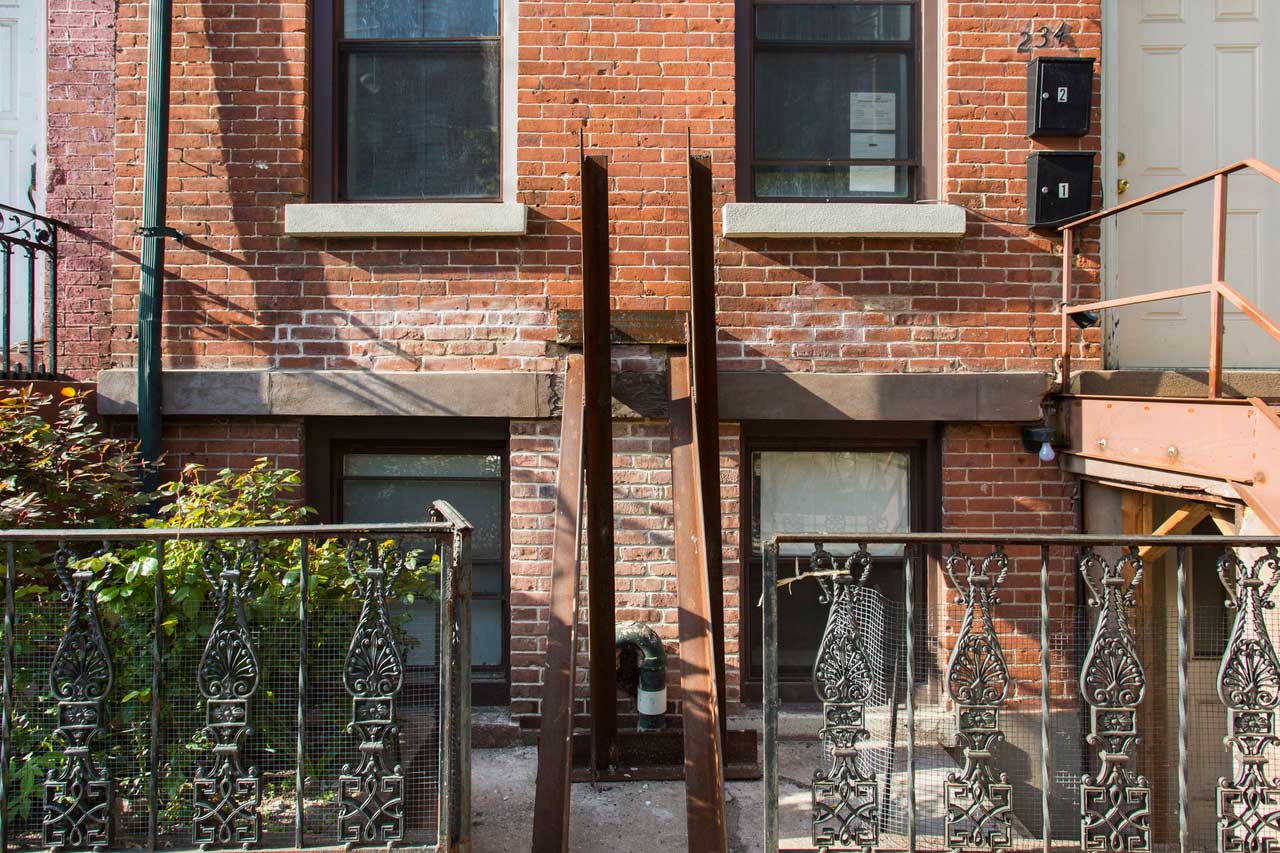 After careful analysis, the Dixon Projects team found that this front brick façade bows at the water table. This means that the exterior layer of brick is deflecting horizontally from the interior layer of brick, creating a sort of "belly" on the façade due to years of moisture build-up and mortar deterioration.
In conjunction with the HPC, the team ensured historic preservation by creating a plan that will utilize the existing façade bricks instead of replacing them with brand-new ones. The team will begin by removing each brick for individual repairs—only to relay them one by one like a complicated puzzle.
While onerous, this method will ensure the façade is accurately returned to its original stature. As the Zoning/Building board assesses the final plans to confirm everything is per code requirements, the team prepares to swiftly gain DOB approval so exterior work can commence before winter begins.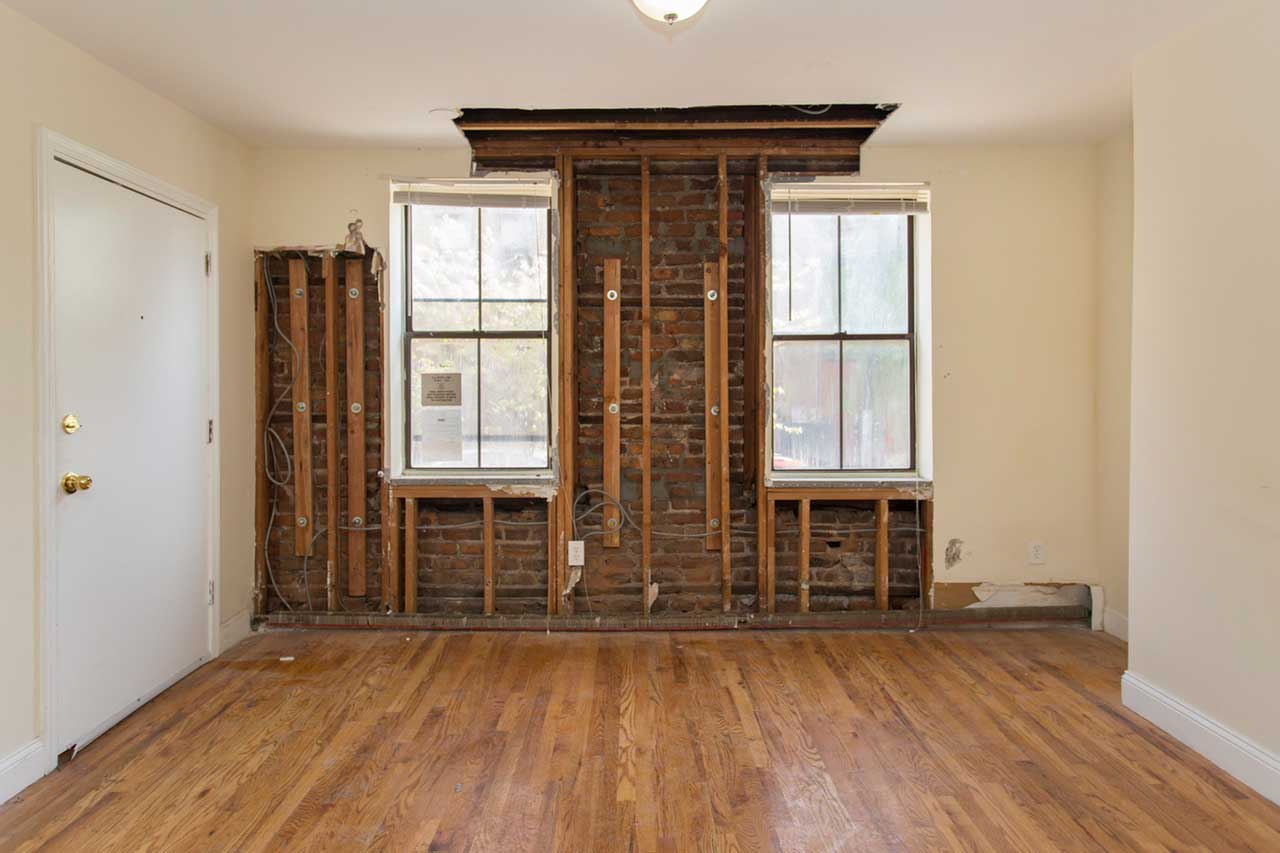 Inside, this multi-family home will receive a full-gut renovation designed to transform the drab interior into two thoughtfully-designed living spaces. A two-bedroom unit will sit below a larger one-bedroom duplex that gives off loft-like vibes with transitional design. Both units will include high-quality Carrera marble accents amidst bright white paints and hardwood oak floors to create a clean aesthetic. Brass details and navy blue L-shaped kitchens will add surprising pops of color to give these spaces life.
To remedy an unfortunate layout with a low sloped ceiling in the duplex's existing bathroom, the team will strategically redesign the bathroom to maximize usable space. Continuing the transitional theme, this bathroom will feature a wall of shiplap bead board juxtaposed with shiny new fixtures.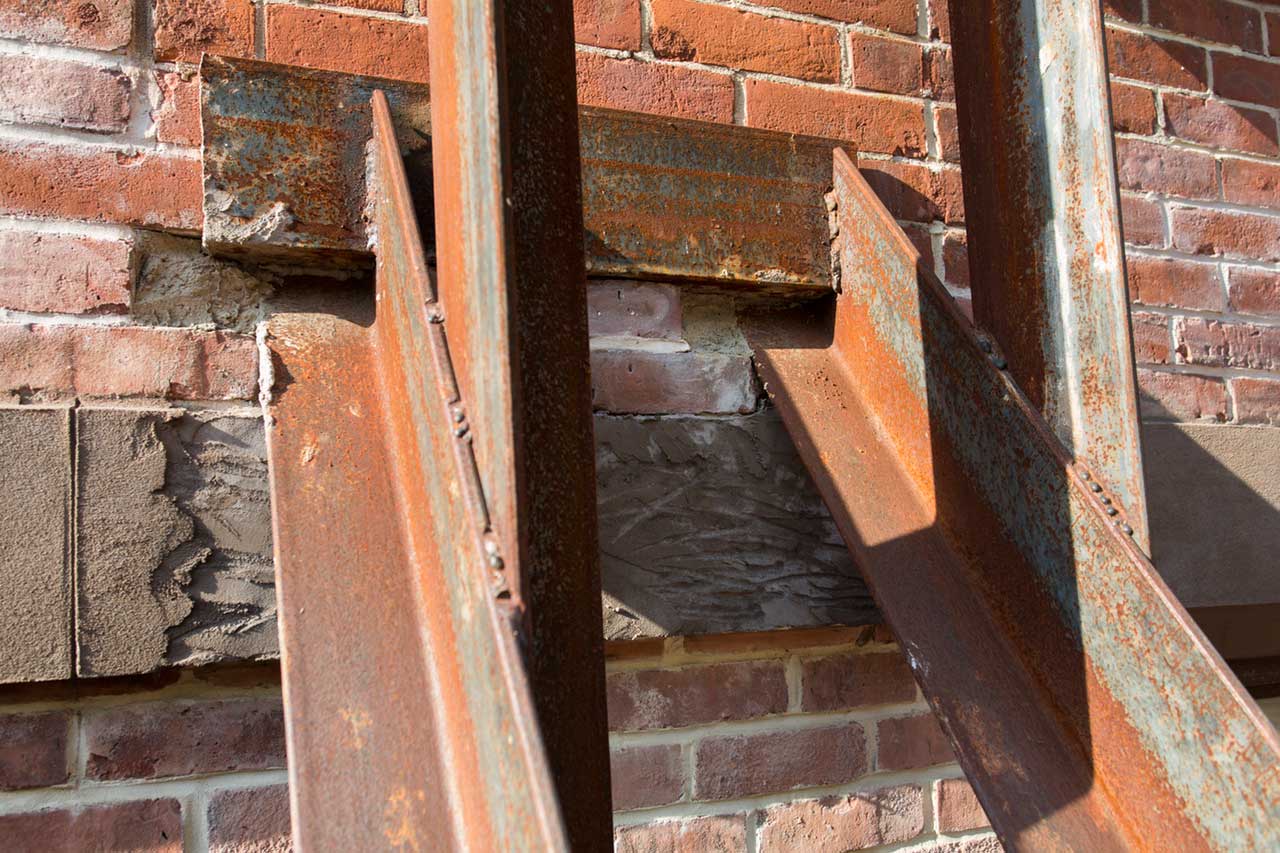 Projected to break ground before winter arrives, the team anticipates two months of exterior construction and an additional four months for interior renovations. Be sure to follow this home's transformation and check back to Jersey Digs for a full review (and photos) of this home once it hits the rental market.
To learn more about the full-service design-build firm, visit Dixon-Projects.com or watch this short video: