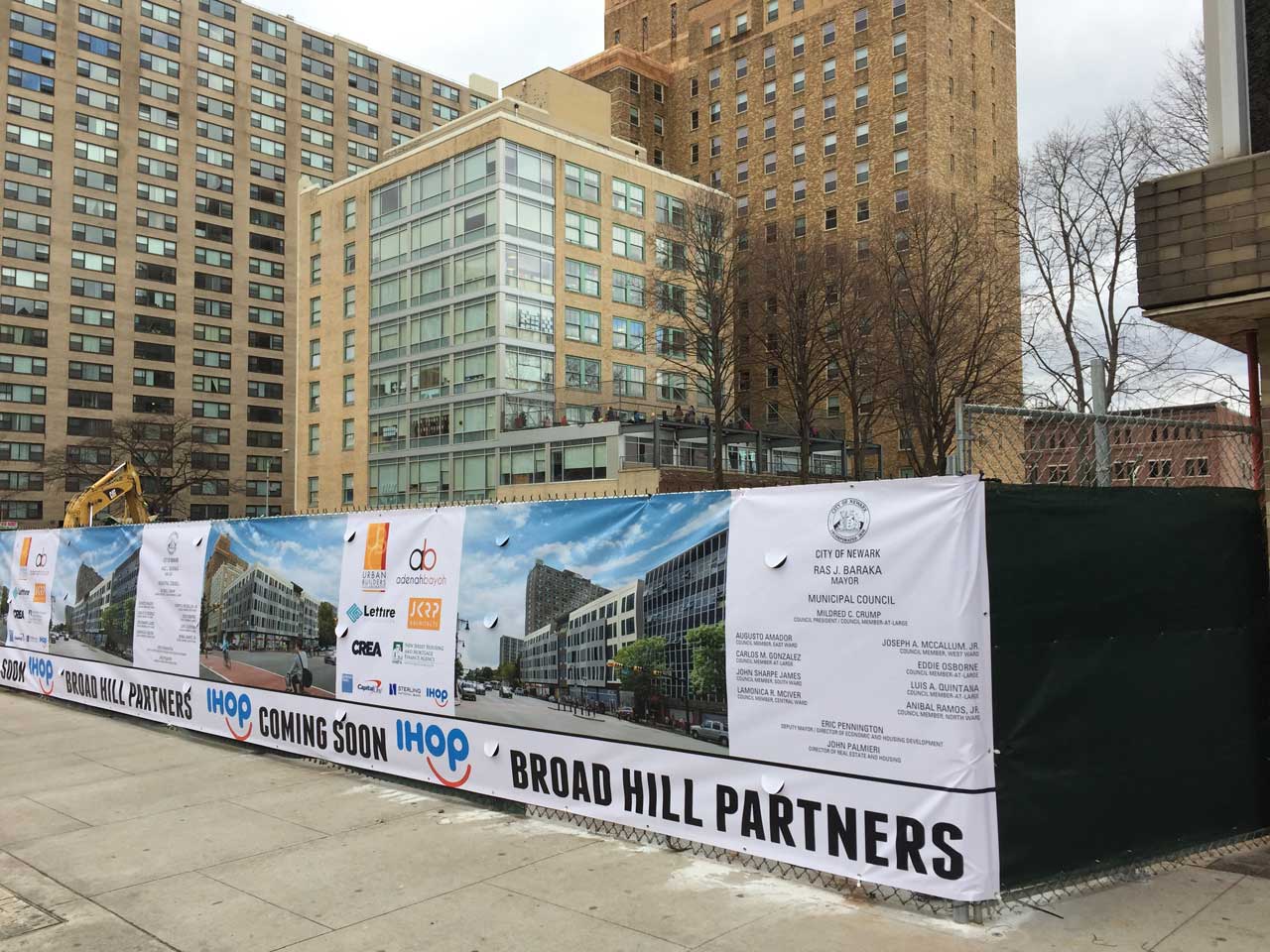 Downtown Newark's new developments have started to evolve from concepts to construction, and the latest project to put shovels in the ground will offer a combination of market rate and affordable housing rentals.
Last month, a development directly across from City Hall that's been several years in the making officially broke ground. The address of the project is 915 Broad Street, but the simply named City Hall Apartments combines several properties at 915-933 Broad Street into one larger parcel.
All the land was once owned by the Newark Housing Authority, who moved to sell it back in 2016. The purchaser was a company called Broad Hill Partners, who are a subsidiary of New York-based Urban Builders Collaborative. The company is behind several recent New Jersey endeavors, including a 114-unit complex at the former Irvington Hospital site.
Urban Builders Collaborative frequently includes a significant number of affordable housing units in their projects, and City Hall Apartments is no exception. The development, designed by Philadelphia-based JKRP Architects, is set to contain 84 total rental apartments on the building's top four floors. They break down as 46 affordable units and 38 market-rate rentals.
To get the job done, Broad Hill Partners will be utilizing a Low Income Housing Tax Credit Program tax credit equity, some private construction financing, and a Freddie Mac Permanent DUS loan to build out the development. Additionally, the project was granted a 30-year tax abatement by the City Council in April last year.
Besides the residential units, City Hall Apartments will also sport 9,050-square-feet of commercial space. That storefront will be home to the city's second iHop location, the result of a partnership with local real estate investor Adenah Bayoh. Among other endeavors, she currently owns Irvington's iHop outpost and will own and operate the eventual restaurant.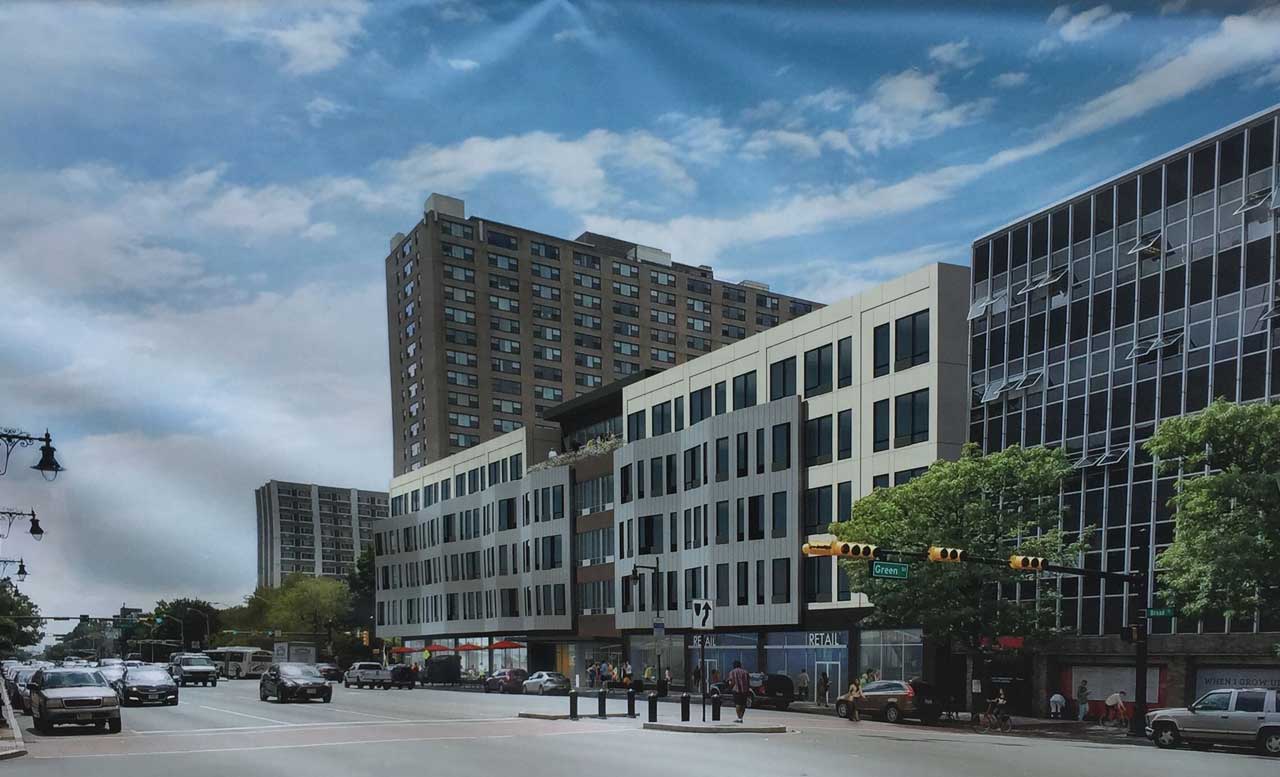 Construction at the property is still in its infant stages, as the lot is currently being leveled. But passersby should start to see some proper vertical construction rise in the coming months.