Chick-fil-A, one of the largest fast-food chains in the country, is continuing their proliferation across New Jersey with a new location in Bergen county's largest city.
Chick-fil-A officially started service customers out of space 41 Route 4 West on March 1. Situated next to the Coach House Diner and across the highway from The Shops at Riverside Square, the Hackensack outpost of the restaurant is run by franchisee Dennis Williams.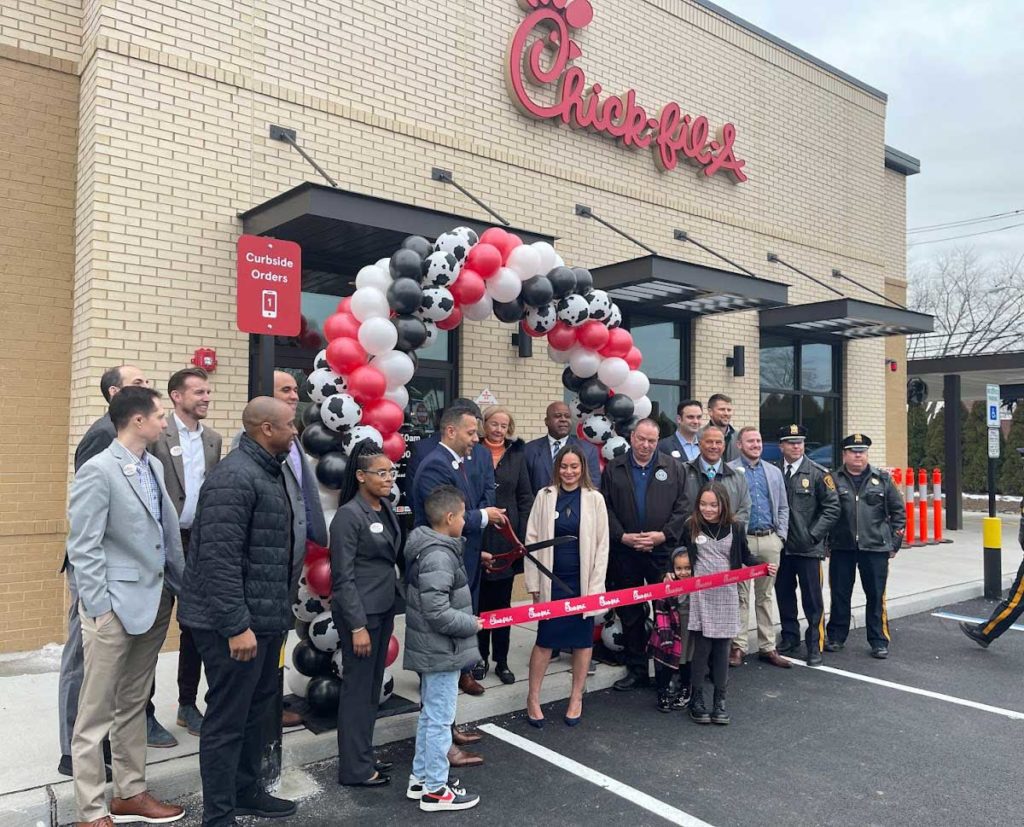 To celebrate the opening, the company continued their recent tradition of surprising 100 local heroes who make an impact in Hackensack with free Chick-fil-A for a year. Chick-fil-A also donated $25,000 to the anti-hunger initiative Feeding America, with the funding to be distributed to partners throughout the greater Bergen County.
Chick-fil-A, founded in 1967, is known for its breaded chicken sandwich that is pressure cooked in 100%, fully refined peanut oil. The company serves chicken that is raised with no antibiotics and operates more than 2,600 restaurants in 47 states, Washington, D.C., and Canada.
The new Route 4 location is now open for fast-casual dining from 6:30 a.m. to 9 p.m. Monday through Saturday, with drive-thru service available until 9:30 p.m. The Hackensack Chick-fil-A is the company's 55th location in the Garden State and follows the opening of a Freehold outpost last month and a new drive-thru only location on Tonnelle Avenue in North Bergen that opened late last year.