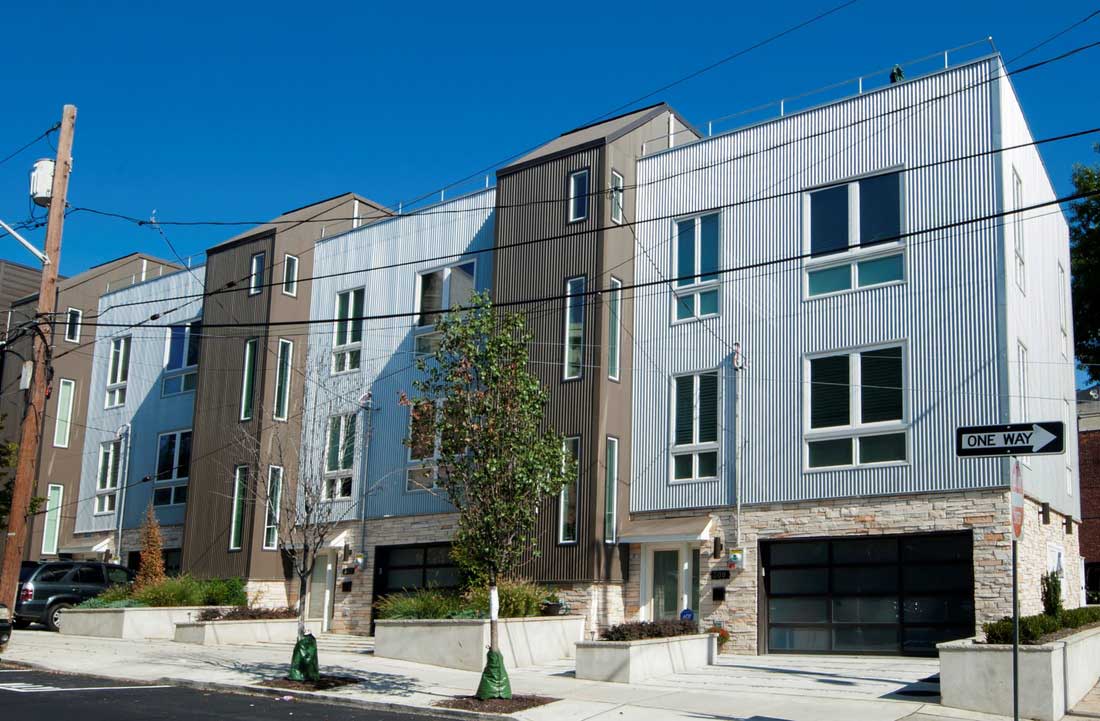 With the reality of high energy costs, an uptick in environmental consciousness and the ever-present innovation of technology, the proliferation of "green" building techniques has skyrocketed in recent years. LEED construction has become such big business around the country that the U.S. Green Building Council estimates that around 1.85 million square feet of development is certified every single day.
Hoboken-based Chartier Redevelopment Group, founded in 2010, is a local builder who has embraced sustainable construction practices on their projects. In addition to their own developments, they've done advisory work on many LEED Certified buildings in Hudson County and are currently consulting on the WonderLofts rehabilitation project.
LEED, or Leadership in Energy and Environmental Design, is a designation that developers can apply for that has four levels: Certified, Silver, Gold and Platinum. LEED techniques can focus on things like the use of sustainable and recycled materials on a project or constructing buildings that use energy and water more efficiently.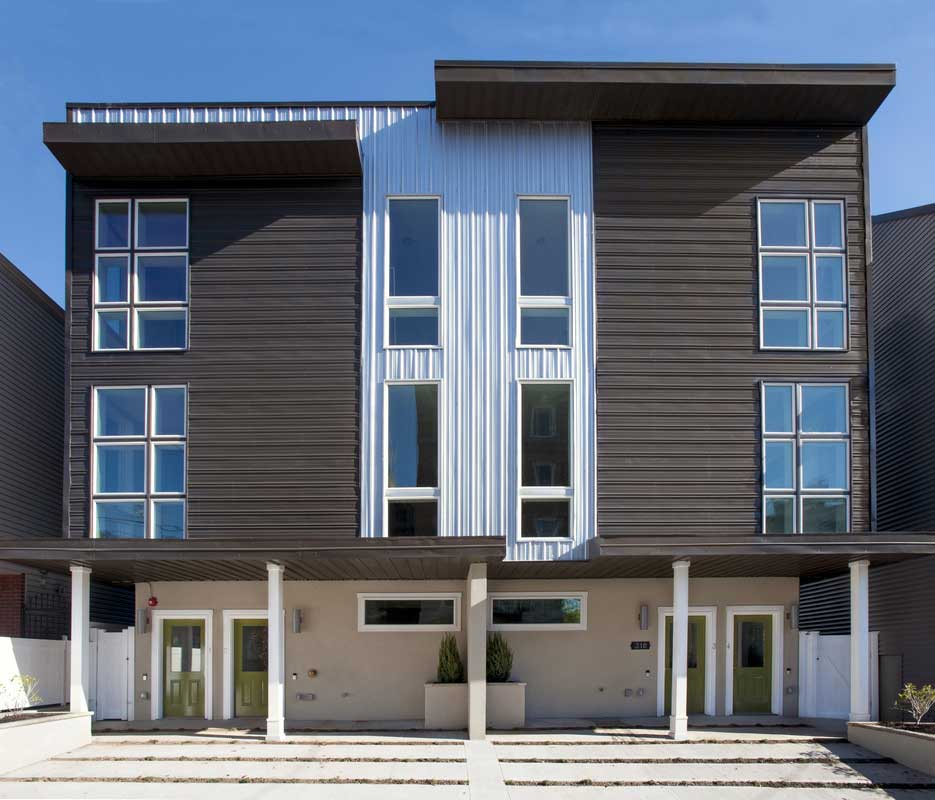 Chartier's most recent solo project, Union Hill, accomplishes both. The two-phase development, located at the intersection of Palisade Avenue and 6th Street in Union City, consists of three townhomes and four condos, all of which are slated to receive LEED Platinum certification. The buildings, designed for families, use "passive house" techniques to reduce energy consumption by over 60% and lower water consumption by 40%. Their roofs also sport solar panels that will generate 50% of their electricity.
Company owner Thomas Chartier, who is a Professional Engineer and sports many green development credentials, says that building in an urban area helps a project attain LEED certification because you get credit for being located in a densely populated area close to public transportation. "LEED certification is a lot easier and cost effective than it seems and it addresses a lot of the problems that urban areas suffer from by drastically reducing energy and water consumption," he says.
One green practice Chartier Group uses in their buildings is water retention systems, which not only collect rain during storms in an effort to curb flooding but also reuse it for irrigation and toilet flushing in the living spaces. Other projects they've worked on have included a cogeneration plant, which can make electricity from natural gas.
While such systems cost more upfront than traditional construction would, long-term cost savings on utility bills can make including them in developments worthwhile. Additionally, Chartier says that green building costs have come down in recent years, a reality that has quieted some previous skeptics. But he also points out that the education of both the general public and government authorities about green construction practices has increased drastically.
"13 years ago, government agencies were hesitant to approve things like cogeneration or water retention and reuse systems, but now rainwater retention is becoming a standard feature of our developments," he says. Chartier adds that the company has also given tours of their projects to several local fire departments, who "love" green buildings due to their fire-resistant nature.
The company, in addition to having a few developments in the planning stages for both Union City and the Heights that will rehabilitate older buildings, is currently constructing a mixed-use building at 913 New York Avenue in Union City. The project will have ground floor retail and three large, family friendly homes designated as live/work spaces. Chartier thinks that in a crowded and increasingly expensive county, one area might get overlooked.
"Hoboken and now Jersey City tend to get all the attention, but Union City is a phenomenal place," he says. He cites the great food scene, good school system, easy bus access to NYC and great community amenities as reasons why also mentioning the city's rich and diverse culture. "We originally started building [in Union City] to provide a more affordable option for families in Hoboken who felt forced to leave the area for the suburbs as their families grew in size, but the more time we spent in the area, the more we fell in love with it."
Chartier Group is also currently working on a partial-reuse project at a former stove factory at 118 Madison Street in Hoboken that will consist of four duplex apartments and has another development at 70 Monroe Street slated to start construction later this summer. The company is also setting some lofty goals for itself in 2017, aiming to build their first net zero energy home.