For those unfamiliar, Union Hill is a two phase condo complex on the palisade in Union City at 601 Palisade Ave. Developed by Hoboken's Chartier Group, the development combines luxury with sustainability. It was built to passive house standards and is expected to be the first certified Passive House development in Hudson County.
Phase II consists of four units on an adjacent parcel at 310 6th Street. The last unit available is a 3 bedroom, 3 bath duplex spanning 1842 square feet. The open concept living space is anchored by an expansive kitchen featuring shaker style white cabinets and Carrera marble countertops. Other perks include onsite parking and a private rear yard. It's listed at $679k. See the listing and more photos here: 310 6th St, Apt 3, Union City, NJ.
Being that it was built to passive house standards, the unit is densely insulated and features 3 pane Pella windows. As such, the future owners can expect significantly reduced heating and cooling costs.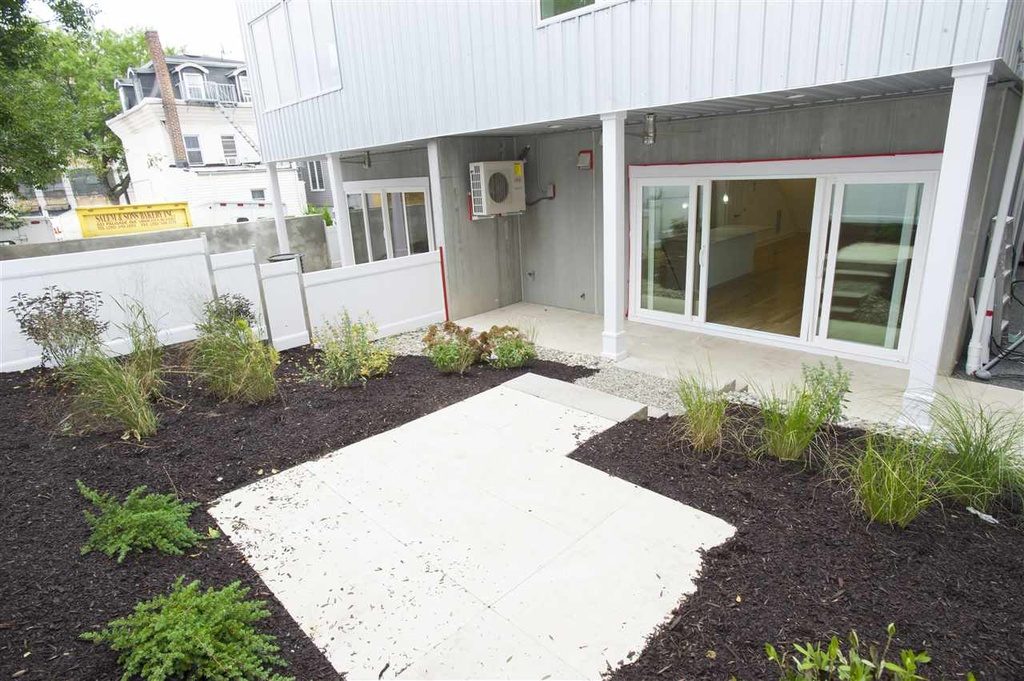 Union City and the Heights are becoming increasingly popular alternatives to Hoboken. Because of the major price disparity, many Hobokenites are making the climb up the palisade for more space and lower prices. Union Hill is a prime example of this westward push.
---