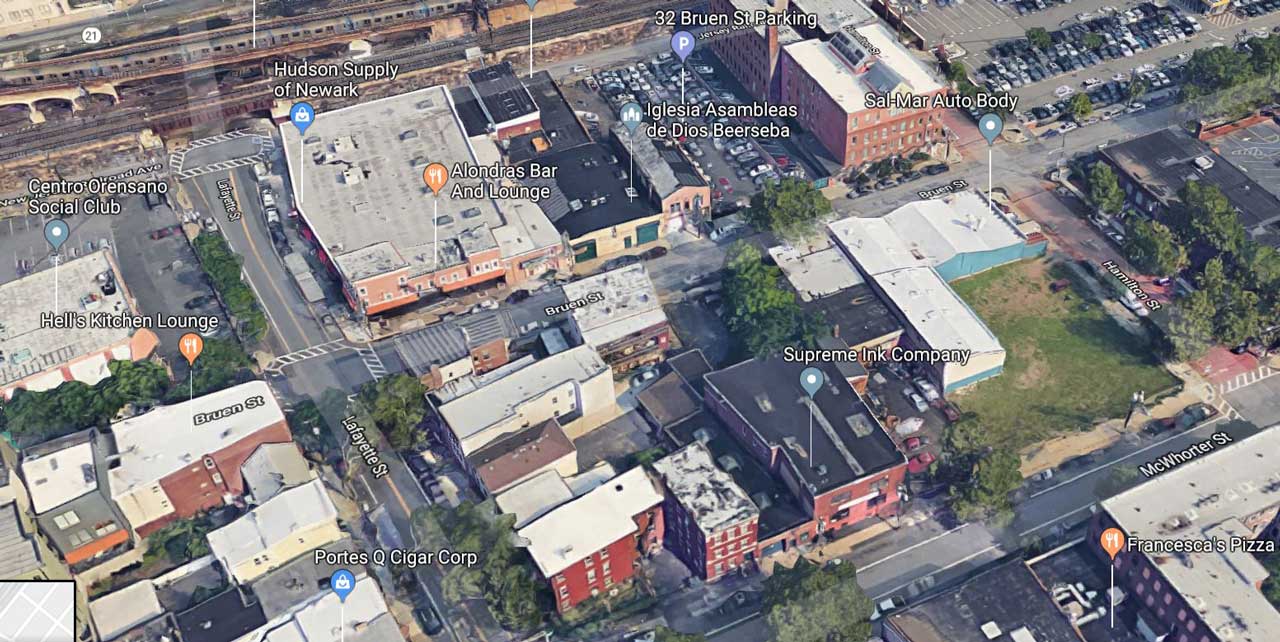 More than two years after plans surfaced for an 11-story mixed-use building in Newark's Ironbound section, changes could be made to the project.
Bruen Holdings Urban Renewal, LLC is looking to receive amended preliminary and final site plan approval in connection with the 133-unit development that is envisioned for 59-65 McWhorter Street and 50-56 Bruen Street in the East Ward, according to documents released by the City of Newark.
The project was first announced in April 2019 following the approval of MX-3 zoning, which, among other types of construction, allowed taller residential developments to be built in some parts of the Ironbound near Newark Penn Station.
An October 13 Newark Central Planning Board staff report says that 1,801 square feet of retail space are slated to face McWhorter Street while 1,168 square feet of retail space would face Bruen Street. Parking would not be included.
There are now plans for a "partial 12th story" with "an office, laundry room, fitness center, work area, and outdoor terrace" along with a mezzanine that would "include utilities, a gray water recycling system, workstation areas, and loft space for several ground floor units," the report states.
An application submitted to the City of Newark associates Bruen Holdings Urban Renewal, LLC with addresses in Chester, New York, and Monsey, New York.
Tax records indicate that on May 6, 2020, Supreme Ink Company, Inc sold 59-65 McWhorter Street for $900,000 and 50-56 Bruen Street for $2,200,000 to a West Orange-based firm simply named 59-65 McWhorter, LLC, which in turn is listed as having sold the parcels the next day for $950,000 and $5,550,000, respectively, to another West Orange-based company called 50-56 Bruen Holdings, LLC.
A hearing regarding the proposal from Bruen Holdings Urban Renewal, LLC is scheduled to take place during the Newark Central Planning Board's virtual meeting on Monday, October 18, at 6:00 p.m.
Note to readers: The dates that applications are scheduled to be heard by the Newark Central Planning Board and other commissions are subject to change.