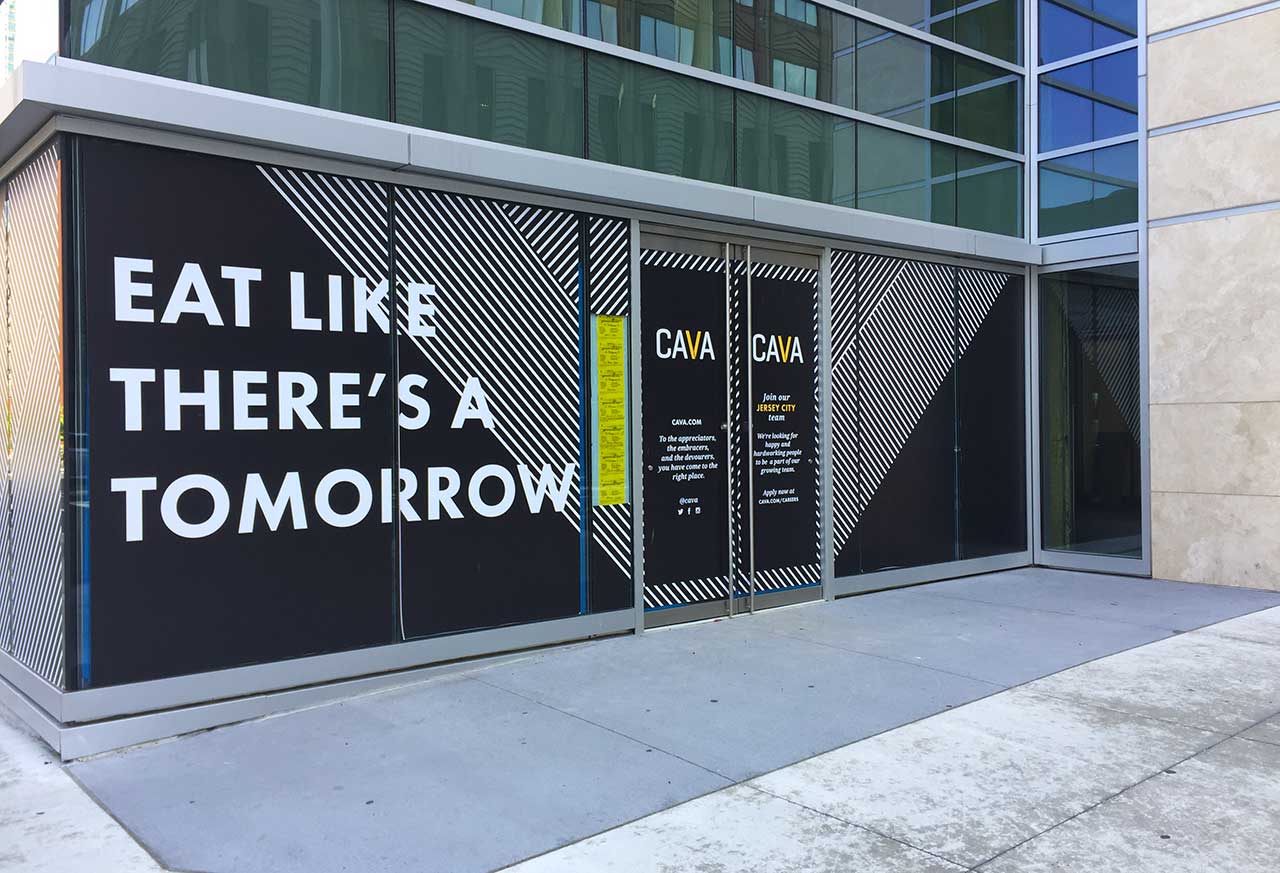 Another highly anticipated eatery coming to Jersey City, the Mediterranean fast-casual concept Cava Grill, is one step closer to opening. Signage has been spotted in the windows of their storefront at 30 Montgomery Street, near Exchange Place.
As we previously reported, the JC location is the latest expansion for the Maryland-based chain whose flavors can also be tasted in Manhattan's Union Square and on the shelves of Whole Foods, thanks to packaged goods like hummus, harissa, and feta.
What can you expect from Cava Grill? Think Chipotle for Greek salads. Start with your choice of greens like mesclun, romaine, or arugula. Add a grain, like black lentils or saffron basmati rice. Top it with a spread like tzatziki or roasted red pepper hummus. Choose from proteins like spicy lamb meatballs, falafel, or grilled chicken. Round out your bowl with your choice of veggies and dressings.
Stay with us for updates on this mouth-watering Mediterranean spot.