Mike Trout and Tiger Woods are teaming up to bring a new country club and golf course to South Jersey that will include a state-of-the-art golf club, five-star lodging, and a wedding chapel.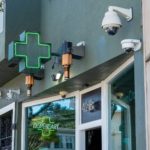 All New Jersey residents over 21 will soon be able to legally buy pot at 13 existing medicinal facilities as recreational dispensaries and consumption lounge applications continue to emerge at the local level.
The three multi-family properties include a mobile home park in Cherry Hill and buildings in East Orange and Vineland.