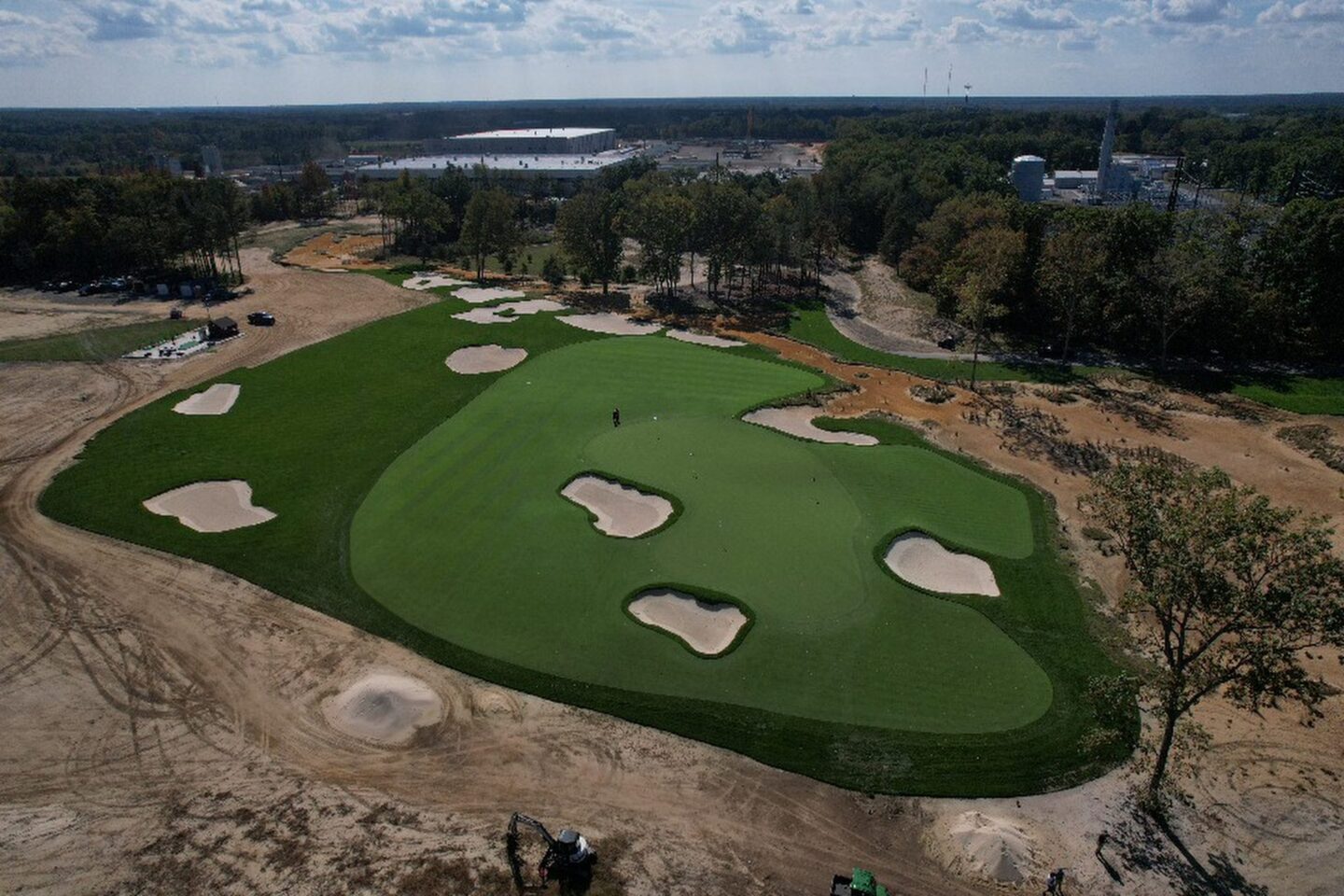 Two of the biggest names in professional sports – Mike Trout and Tiger Woods – are teaming up to bring a new country club and golf course to South Jersey as work has begun on Trout National with plans being finalized.
Millville's own Mike Trout, a three-time American League MVP winner for the Los Angeles Angels of Anaheim, is spearheading a large redevelopment project just a few miles from where he grew up. The 10-time MLB All-star still calls South Jersey his home during the team's off-season and will be revitalizing a large property in Vineland situated just off Route 55 near exit 26.
The land, currently owned by Northeast Precast LLC, has historically operated as a sand mining site surrounded by farmland. The project is being dubbed Trout National – The Reserve and golfing legend Tiger Woods is assisting in planning the 18-hole golf course.
The course is being designed by Woods-backed TGR Design Golf and will feature a state-of-the-art golf club, five-star lodging, and a wedding chapel on the property. Additional perks at the property will include a flexible short course, an expansive putting course, and high-end practice facilities as well as a performance center.
"Set among gentle rolling hills, the course will seamlessly weave between two distinct settings that include a former quarry and rambling farmland," TGR Designs says. "The sandy site was once home to a silica sand mine which will be evident throughout the round with ample playable sandy waste areas strategically found throughout the routing, giving a distinct character."
Vineland Mayor Anthony Fanucci is on board with the project, issuing a statement that the course "will put Vineland on the map as an ecotourism destination for guests from around the country and even the world."
"Beyond supporting the club, itself, the increase in visitors it will bring will have a positive secondary effect on other Vineland businesses," Fanucci added.
The design of the course is reportedly still being finalized, but Trout National – The Reserve hopes to open their facility during the 2025 season.