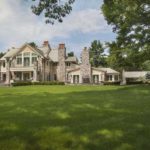 O'Donnell's Allendale Road mansion will be torn down and redeveloped into a complex that includes some affordable housing.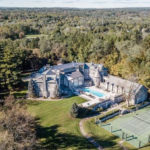 A 32,507-square-foot mansion in Saddle River featuring a grand marble staircase with 24-karat gold-plated bronze decorations is heading to auction this summer.
With an earthy exterior material palette, contemporary volumes, and a spacious interior, this home blends contemporary form with high-end modern finishes to create a one-of-a-kind space.