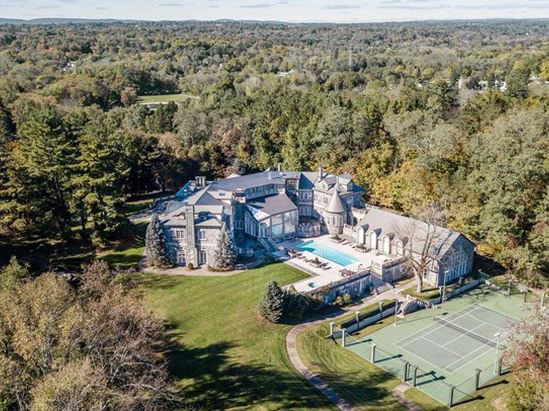 Real estate firms Concierge Auctions and Engel & Volkers will carry out a four-day auction for Stone Palace on the Hill, a 32,507-square-foot mansion at 144 East Saddle River Road in Saddle River starting July 23. The 6.3-acre estate includes a 2,200-square-foot ballroom designed by Italian architect Antonio Rinaldi and was last listed at $29.9 million.
"The 13-bedroom residence is situated on six acres, with expansive mountain views," Concierge Auctions said in a prepared statement. "Notable architectural highlights include a grand marble staircase with 24-karat gold-plated bronze decorations, Botticino Italian marble, hand-painted stained glass from St. Petersburg, and a 2,200-square-foot ballroom with hand-cut inlaid floors designed by famed Italian architect Rinaldi."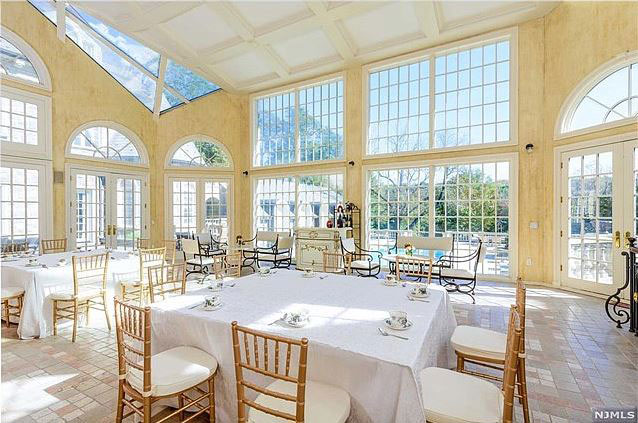 "The interior comprises 12 full and four half bathrooms, with a banquet-sized formal dining room accommodating up to 22 guests, and a commercial-grade glass elevator servicing all four floors."
Rinaldi was an 18th-century architect who worked extensively in St. Peterburg, Russia. His work includes the Catherine Cathedral, the Palace of Peter III, and the Ice-Sliding Pavilion near St. Petersburg, to name a few. Rinaldi also served under Catherine the Great and was the lead architect of the Chinese Palace in Oranienbaum.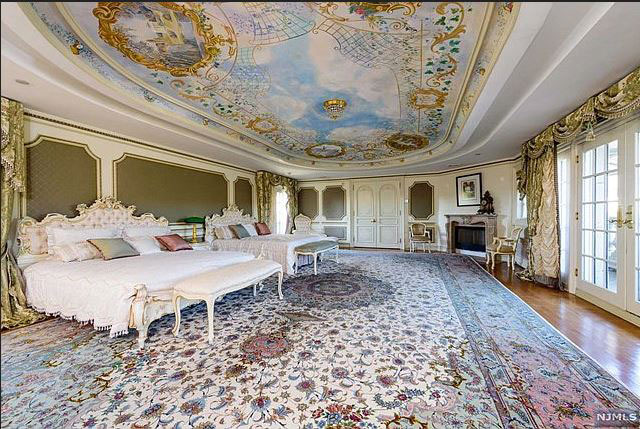 Stone Palace on the Hill includes a sauna, wine cellar, home theater, billiards room, library with painted ceilings, and an indoor pool. The estate also includes a five-bedroom, two- bathroom staff home with a private entrance.
Concierge Auctions said outdoor amenities at the estate include a swimming pool, racquetball court, and a tennis court.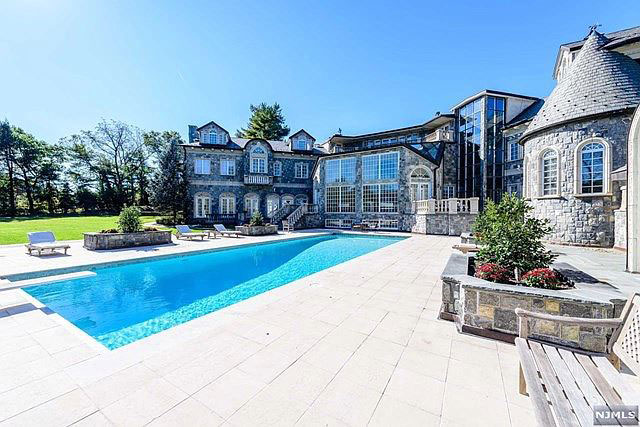 "The quality of work and detail that went into building this home is perhaps the most impressive element of the property," Lisa Troyano-Ascolese of Engel Volkers said in a prepared statement. "With astounding details from custom gold-plated and forged-iron railings to a complete hand-cut granite and stone façade, no expense was spared. It is a privilege to represent this one-of-a-kind estate which is truly a work of art."
According to property records, the estate last traded in September 1995 for $1.2 million. According to research from Zillow, median home values in Saddle River declined by 3% year-over-year to $1.7 million. The median listing price in Saddle River is $2.5 million, according to Zillow.
The borough of Saddle River is also home to a 5,152-square-foot home designed by Frank Lloyd Wright student Eleanor Pettersen.
NorthJersey.com reported the Saddle River Zoning Board of Adjustments approved a rezoning application to create an equestrian barn and commercial boarding stable at Patriot Farm less than one mile from Stone Palace on the Hill.