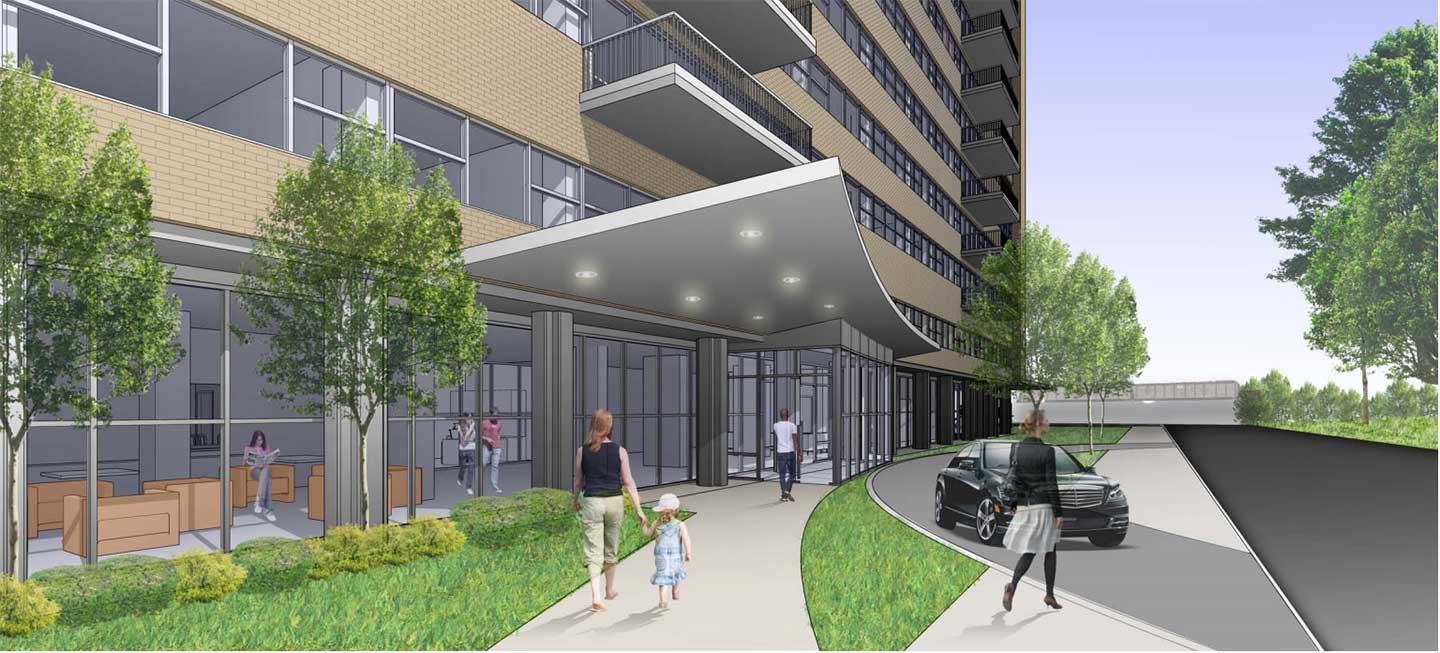 Currently, the 25-story Carmel Towers building lies abandoned, towering over the Weequahic neighborhood of Newark's South Ward. However, should a developer's plan be approved, the building could soon be home to hundreds of Newarkers.
According to a legal notice from the Newark Central Planning Board, Essex Lake Associates, LLC is proposing to renovate the Carmel Towers complex, located at 203-221 Meeker Avenue, between Empire Street and Elizabeth Avenue. The building contains 48 one-bedroom, 120 two-bedroom, and 48 three-bedroom apartments, many of which have balconies, and there are 104 parking spaces on site.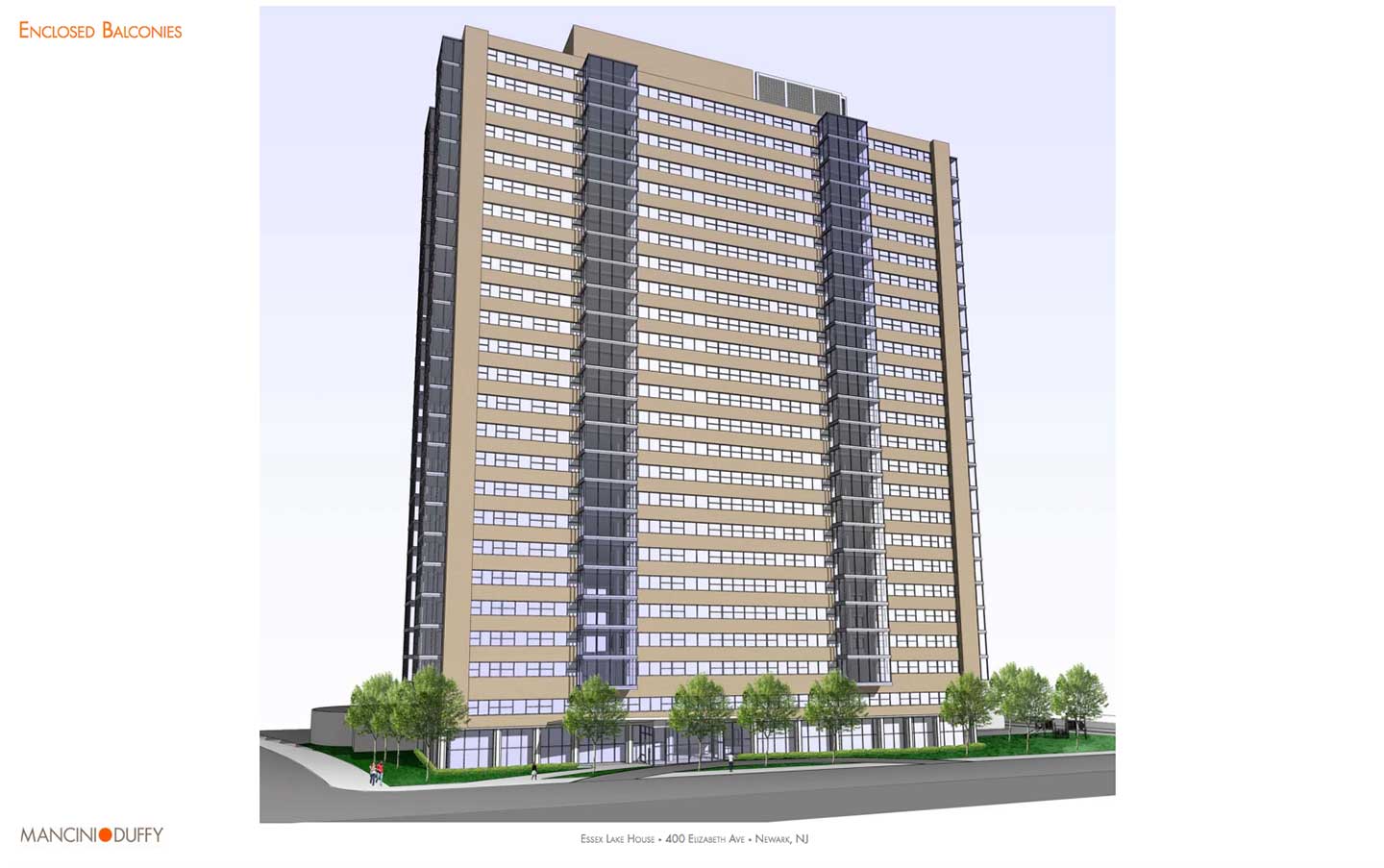 The legal notice states that there will be a variety of amenities for residents, including an expanded lobby, seating lounge, entertainment and party room, a lap pool, fitness room, gym, roof deck, and community garden. A new front entrance canopy and landscaping improvements are also proposed.
In addition, the building is reportedly getting a new name. The website for The Ishay Group, based in Manhattan, states that the company is now referring to Carmel Towers as The Essex Lake House and that Mancini Duffy Architecture is behind the redesign.
Carmel Towers closed nearly five years ago after the United States Department of Housing and Urban Development stopped providing funding for the building after it failed inspections, according to The New York Times. Built in 1970, it had become "known for drugs and gangs" before its closure, The Star-Ledger reported.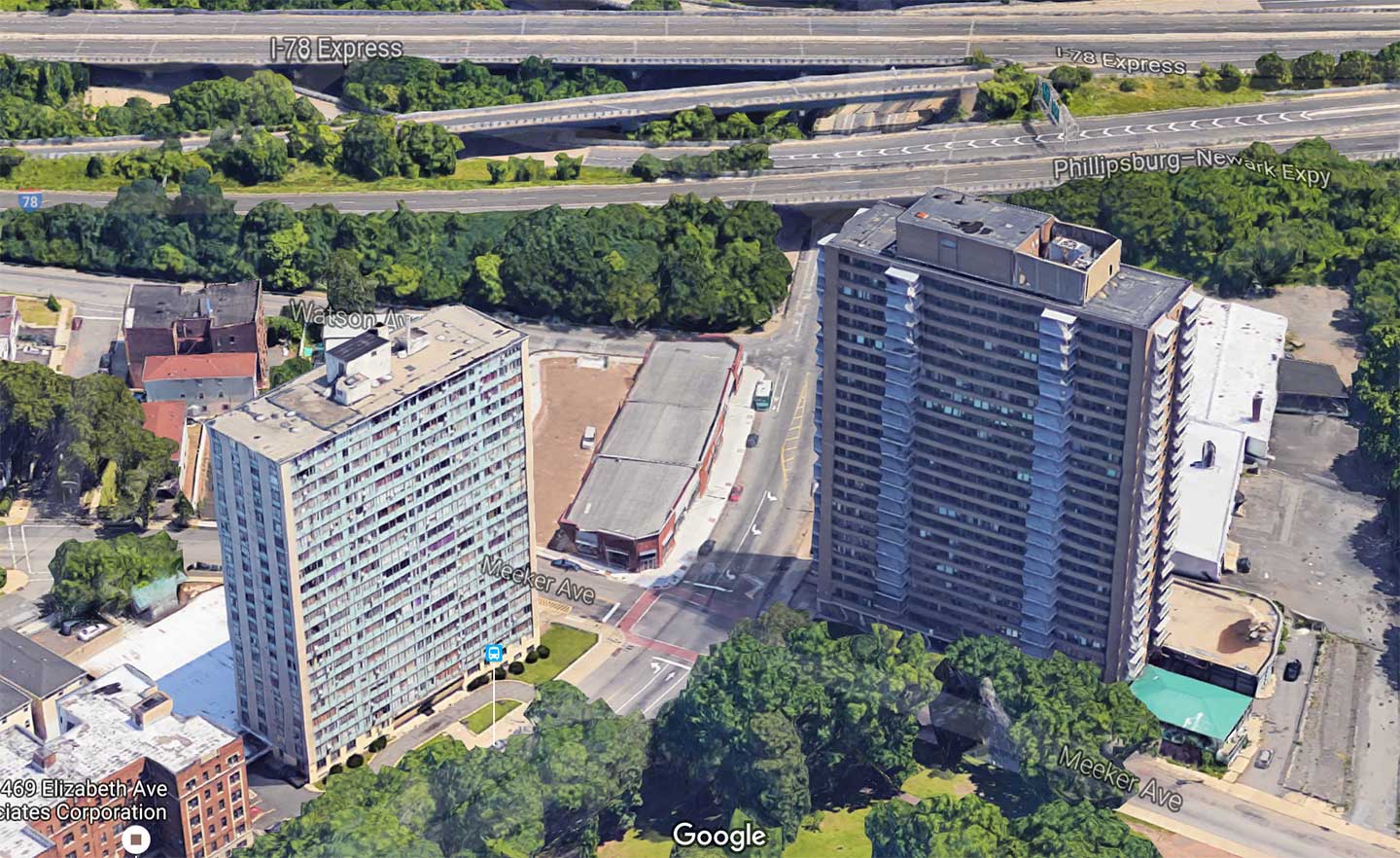 The Newark Central Planning Board will hold a public hearing regarding Essex Lake Associates' proposal on Monday, October 24th at 6:30pm in the Newark Municipal Council Chambers at City Hall.
The Weequahic neighborhood is one of the most suburban neighborhoods in the city and is built around the 311 acre Weequahic Park, which contains a lake, a public golf course, playgrounds, trails, and tennis, baseball, and basketball courts. Around the corner from Carmel Towers, a long abandoned building was recently torn down and replaced with a small shopping center.
The area is well served by public transportation, and direct bus service to New York's Port Authority Bus Terminal is provided by New Jersey Transit on the 107 line along nearby Elizabeth Avenue. Route 78, Newark Liberty International Airport, and Newark Beth Israel Medical Center are also located nearby.