While massive casino and lodging facilities tend to dominate the conversion in New Jersey's gambling mecca, a smaller hotel set to feature an eatery from familiar local faces is slated to begin construction in the coming months.
During their October 19 meeting, the Casino Reinvestment Development Authority (CRDA) approved plans to revitalize a property at 151 South New York Avenue. The endeavor is a partnership involving Authentic City Partners, a group behind several other revitalization projects including the neighboring Bywater building.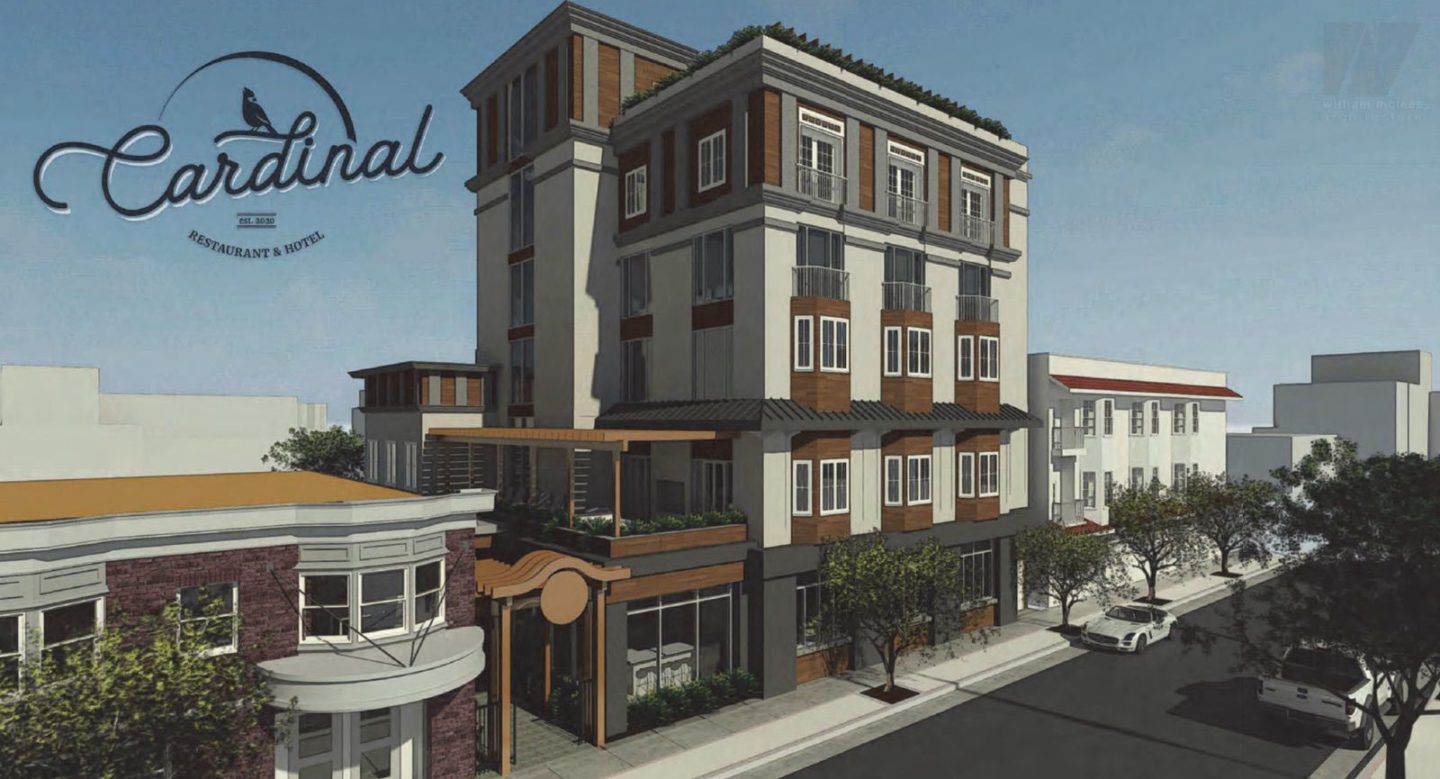 Authentic City Partners had initially planned on restoring an existing building at the property that was formerly home to the Hideaway Comedy Club, but their application to the CRDA explained that renovating the existing structure was "not feasible." The company instead will demolish the current structure in favor of a new six-story building that aims to preserve some of the historic aesthetic present on the land.
Designed by William McLees Architecture, the 14-room facility will be dubbed Cardinal Restaurant & Hotel. Authentic City Partners is developing the project with father-son duo Michael and Tom Brennan, the former of which is the Executive Chef at Josie Kelly's Public House in Somers Point.
The pair previously ran Cardinal Bistro in Ventnor City, which they closed in 2019 in anticipation of their Atlantic City project. The totality of their new digs will seat 300 patrons and will break down as a ground floor restaurant space with a full bar, a second floor 1,500-square foot banquet hall that includes a sunroom veranda, and a 1,100-square foot outdoor rooftop bar and restaurant.
The Cardinal Restaurant & Hotel is one of several investments being made in the so-called Orange Loop, an area that encompasses properties along St. James, Tennessee, and New York Avenues. It is the second non-casino project to emerge along New York Avenue in the last year following plans to restore the historic Morris Guard Armory property.
Authentic City Partners says that proper construction will begin on the Cardinal Restaurant & Hotel soon, a process that is anticipated to last about 12-18 months. The company anticipates opening the facility in 2023.