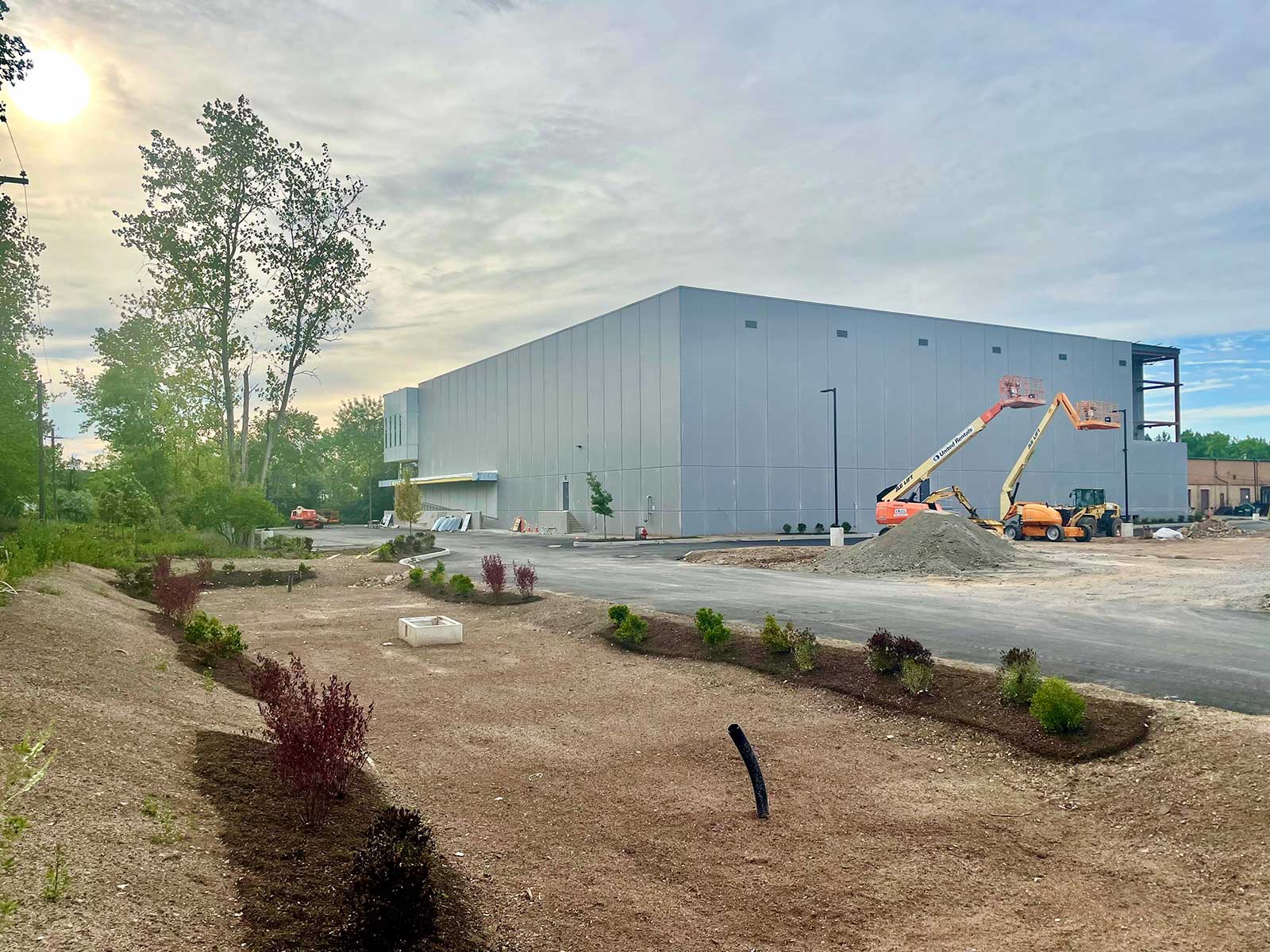 Caesarstone, a company known for their production and marketing of quartz surfaces, has inked a 35,235 sq. ft. industrial lease at 10 Evans Street in Fairfield, New Jersey.
A global leader in premium surfaces used for kitchen countertops, vanity tops, flooring, wall cladding, and general interior design, the location will house Caesarstone's Northeast distribution hub. Located near Route 46, Interstate 80 and Interstate 280, 10 Evans Street offers 36′ clear height ceilings and 46 parking spaces, as well as several loading docks.
10 Evans Street is a newly constructed property owned and developed by Stalwart Equities. The transaction was fully handled by CBRE. A team consisting of Kate Granahan, Nicholas Klacik, and Sean Dodd represented Caesarstone in the lease negotiations, while CBRE's Kevin Dudley and Chad Hillyer facilitated the leasing campaign of the property and acted on behalf of ownership.
"Caesarstone is widely recognized as one of the top producers of high-quality granite and quartz surfaces for the home and required warehouse space in close proximity to its many clients in the Northeast," said Ms. Granahan. "Caesarstone's real estate requirements were met by the newly developed, single-tenant facility located at 10 Evans Street."
"This single-tenant new construction availability was a unique find in the current market which has seen minimal Class A development of this size and quality," said Mr. Hillyer of CBRE. "This opportunity is a testament to the value Stalwart created by developing a best-in-class asset in Northern New Jersey."
"We are thrilled to have worked with CBRE on this transaction and welcome Caesarstone to 10 Evans Street. Stalwart continues to remain extremely bullish on the New Jersey industrial market," added Samuel Wachsman, Founder and President at Stalwart Equities.