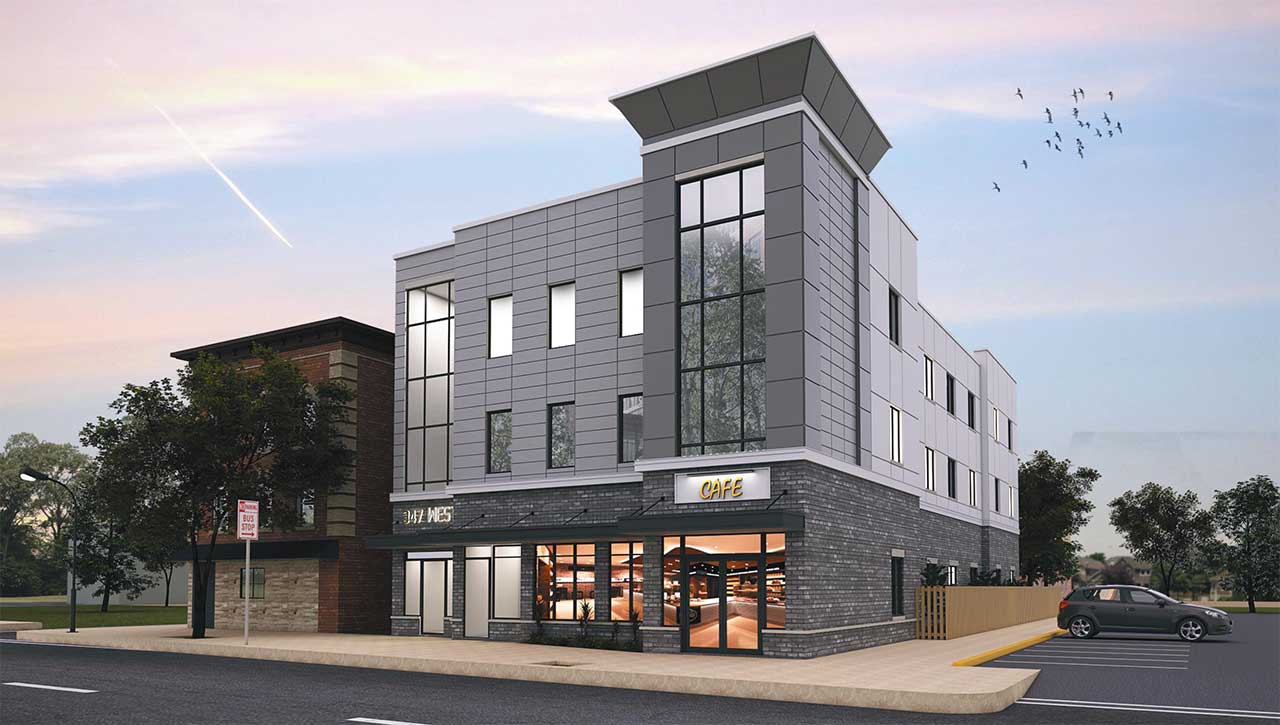 A new mixed-use development might come to two parcels located west of Downtown Newark.
Mid-Atlantic Investment Alliance, LLC is planning a three-story building at 347 and 349 West Market Street, between 1st and 2nd streets. The proposed development would include 11 residential units and 850 square feet of ground-floor retail space, according to planning documents released by the City of Newark.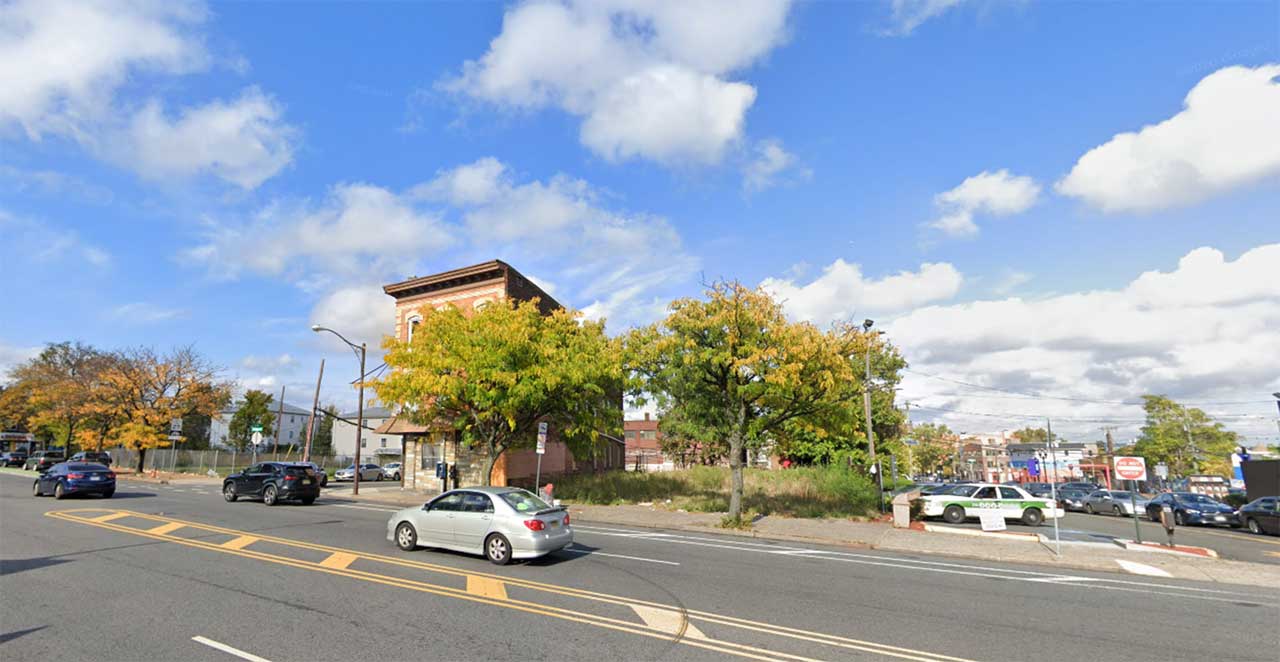 A June 15 municipal staff report says that one studio, five one-bedroom units, and five two-bedroom units are envisioned for the 39-foot-tall building, which is illustrated in renderings from Taylor Architecture & Design that were published by the municipal government.
The developer was responsible for the Lofts at Lincoln Park project on Clinton Avenue and also previously proposed a 41-unit development called "The Blvd" at the site of the old Hamilton Building and Loan Association building.
Parking would not be included on the premises, though a New Jersey Transit bus stop with service from Newark Penn Station to The Oranges, The Caldwells, Fairfield, Roseland, Livingston, and Morris County can be found in front.
Municipal tax records list Mid-Atlantic Investment Alliance, LLC of West Orange as the current owner of these two properties, which have long sat vacant. They are located near University Hospital and Georgia King Village along with the location of an upcoming residential and healthcare development.
A public hearing before the Newark Central Planning Board is scheduled to take place during the meeting that will be held virtually on Monday, June 21, at 6:00 p.m.
Note to readers: The dates that applications are scheduled to go before the Newark Central Planning Board and other commissions are subject to change.