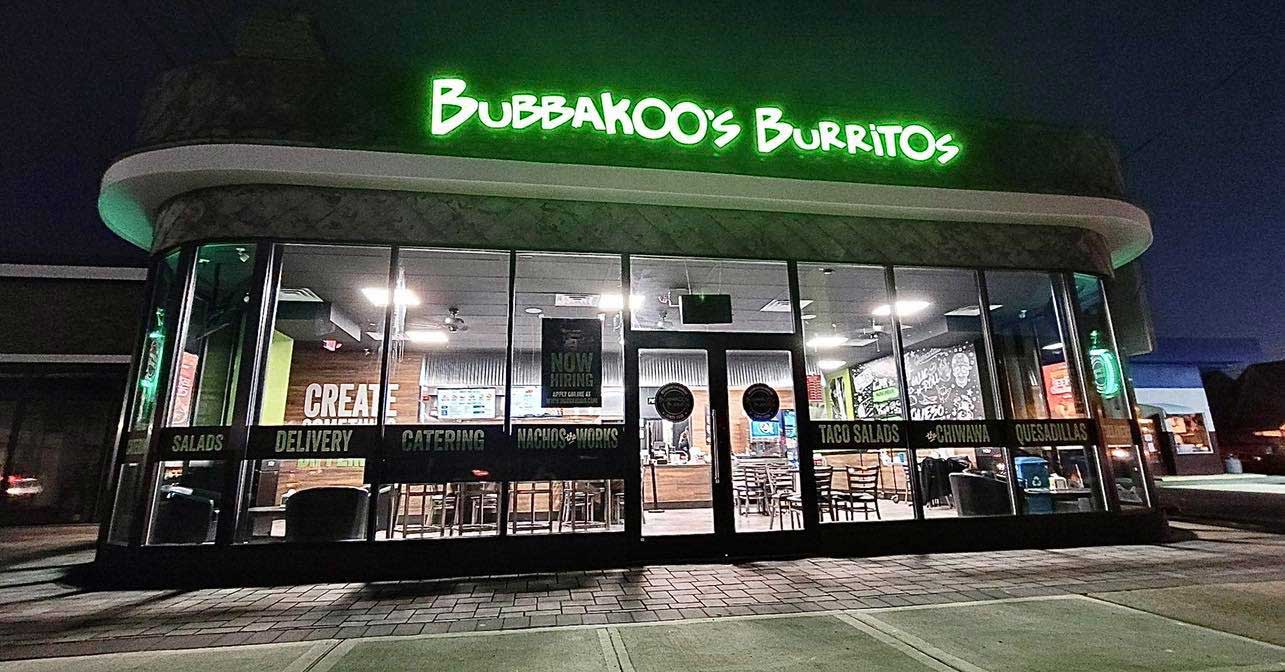 A New Jersey fast-casual restaurant serving customers for almost 15 years will be expanding to Hudson county's largest city later this year.
Point Pleasant's Bubbakoo's Burritos will be launching their latest location at 896 Bergen Avenue inside the former Papa's Restaurant space. Founded in 2008, the business operates 39 spots in New Jersey and has expanded to dozens of locations across 10 different states.
Bubbakoo's Burritos was founded by Paul Altero and Bill Hart, the former of which went by the nickname Bubba when starting the restaurant. The pair initially met when they both worked for Johnny Rockets and later started their own business aiming to highlight the roots of New Jersey's skater and shore scene.
The menu at Bubbakoo's is all made to order and features entirely customizable entrees. Guests can choose from options like burritos, bowls, quesadillas, a trio of tacos, nachos, taco salad, or "the chiwawa," an original concoction of the restaurant that consists of lightly fried panko-crusted cheesy rice ball topped with nacho cheese.
Sixteen different protein options are available to stuff your entrée, including barbeque shredded chicken, general Tso's chicken, sriracha pork, veggie patty, hibachi steak, or sweet chili shrimp. Bubbakoo's also sports both keto and whole plant menus that feature several gluten-free options.
The restaurant additionally serves sides like chips and guac, buffalo cauliflower, beef or black bean empanadas, tater tots, and curly fries. Their menu is rounded out with desserts like apple pie empanadas and "love chips," which are lightly fried flour tortillas cooked sprinkled with powdered sugar and doused with caramel.
Bubbakoo's Burritos considers themselves a brand on the rise and they first began franchising their restaurants back in 2015. Co-founder Altero recently told Nation's Restaurant News that the company's growth accelerated during the pandemic, in part because full-service operators were looking for business opportunities that didn't depend on open dining rooms.
While construction at the Bergen Avenue storefront is underway, the Jersey City outpost of Bubbakoo's Burritos does not yet have a formal opening timeline.