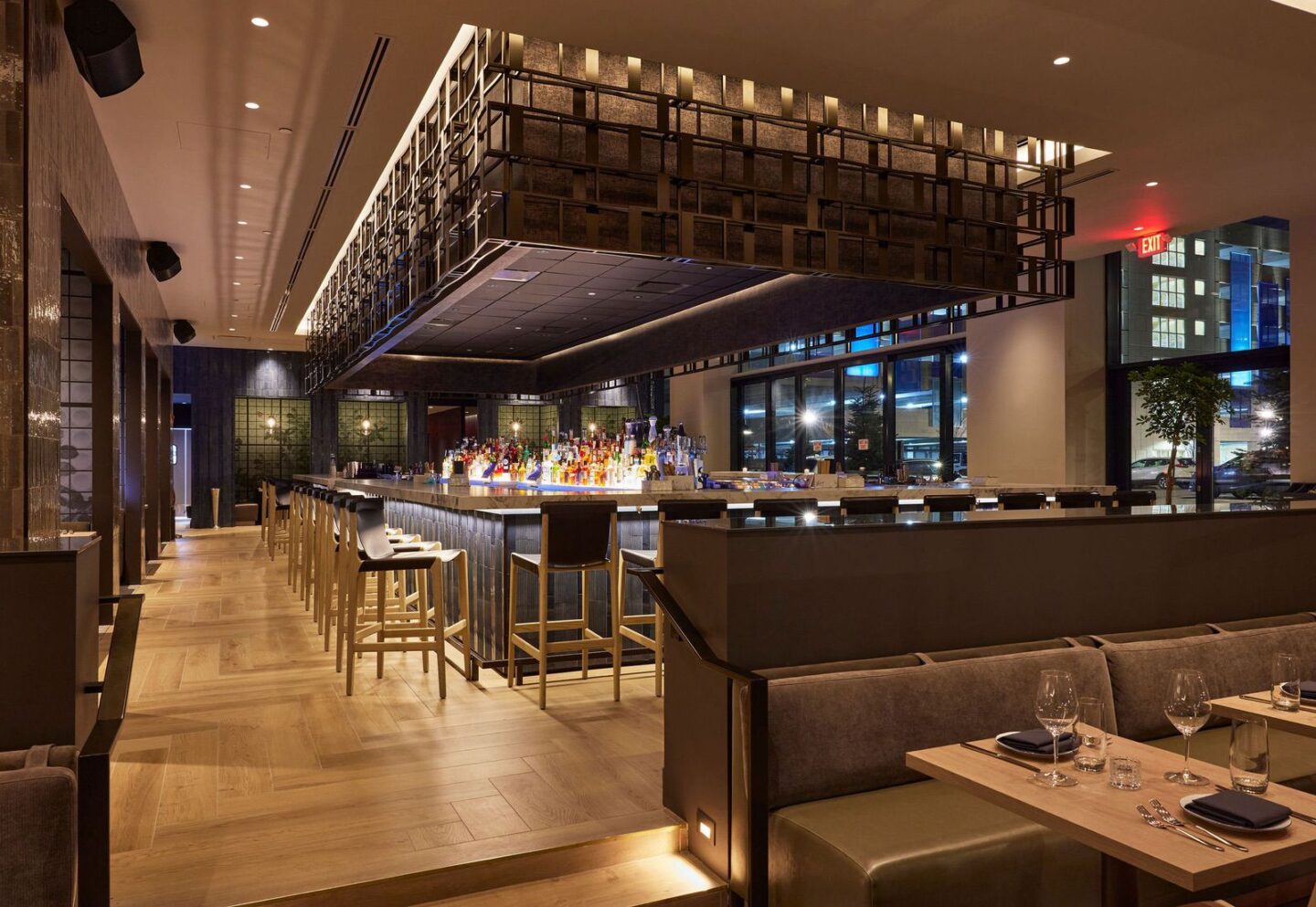 An upscale culinary experience dubbed Blu on the Hudson is set to launch in Weehawken along the Hudson River waterfront. The restaurant has been years in the making and will finally be serving its first customers.
Jersey Digs reported on Blu Ale House's impending Weehawken project way back in 2019. The move was confirmed via construction permits just months later and four years and a global pandemic later, the group is set to launch Blu on the Hudson on April 3.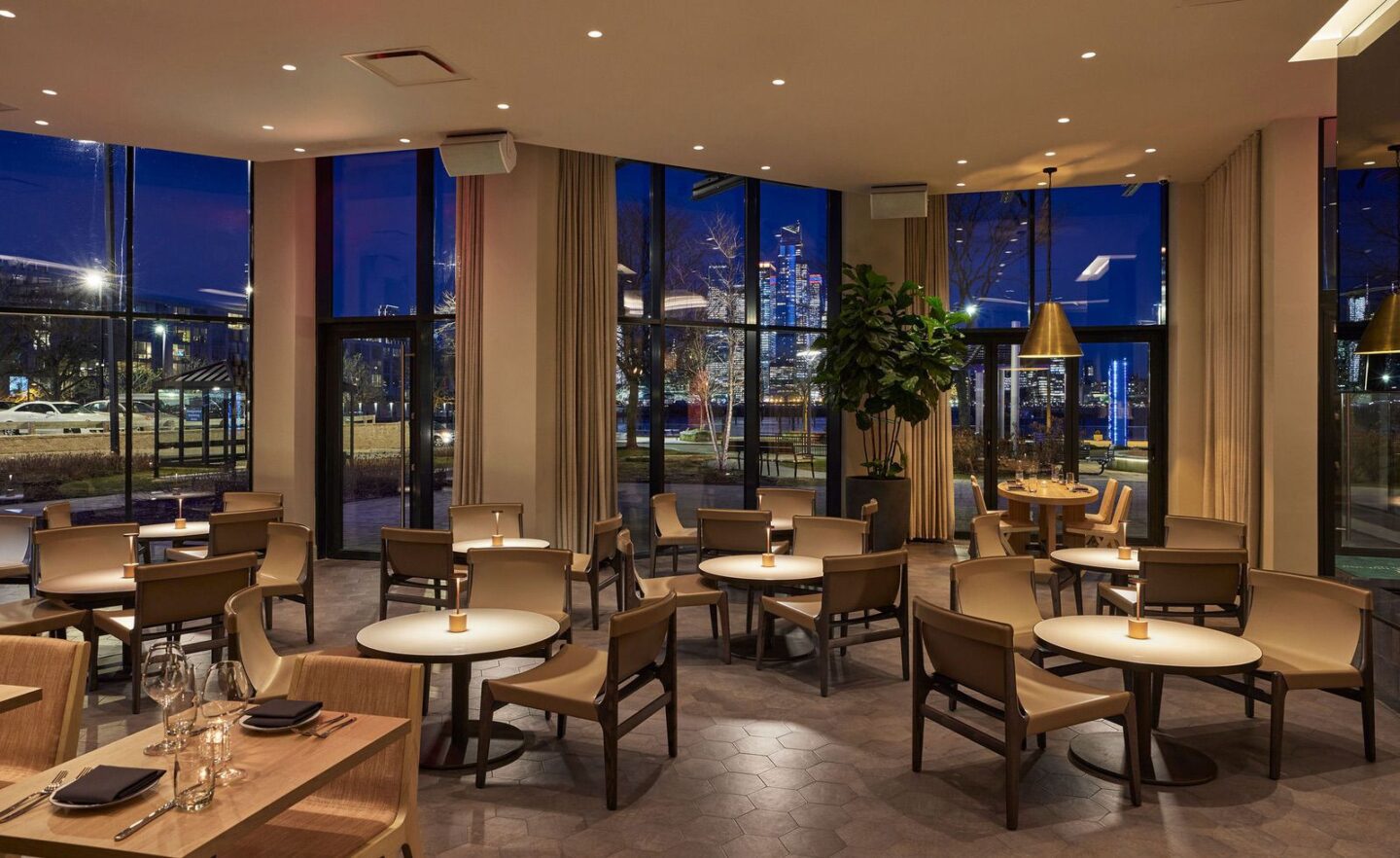 The suburban chain, which runs restaurants out of Woodbridge, Riverdale, and West Nyack, is shooting for the stars with their Weehawken venture. Offering stunning views of the Hudson River at 1200 Harbor Boulevard, the space looks to put seafood forward accented by a top-flight steak program, homemade pasta, and a sushi lounge.
The 30,000 square foot concept was created by Blu Hospitality Group and the sprawling interior boasts a cozy lounge with a large fireplace that segues into a spacious dining room. Centering the room is a rectangular white bar with an array of dining alcoves sporting green tropical-inspired walls.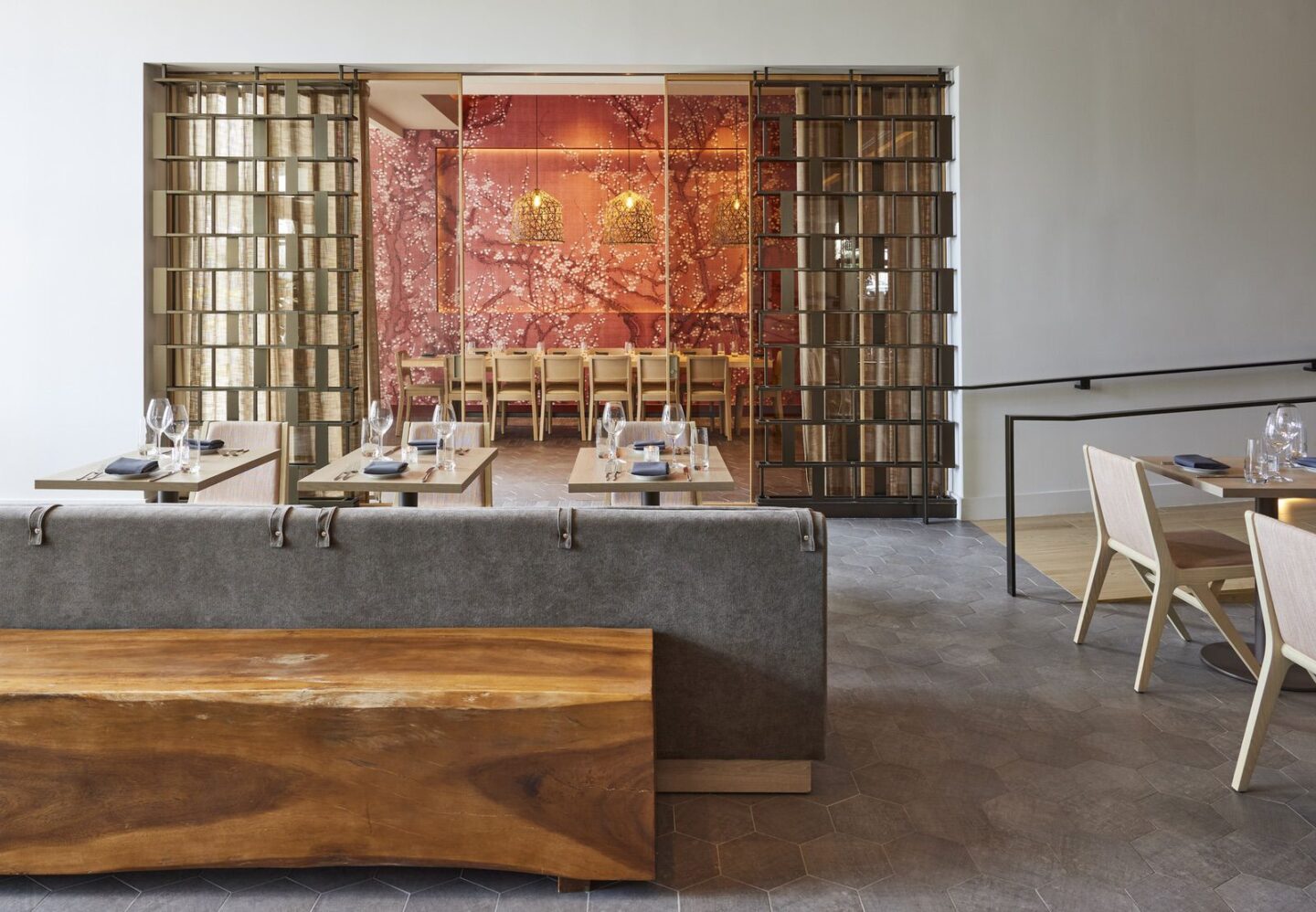 The menu at Blu on the Hudson is served up by Executive Chef Juan Carlos Ortega, who formerly ran the kitchens at New York City venues Blue Water Grill and Catch Steak. A variety of influences from the Mediterranean and beyond are included on the menu, which includes land and sea highlights like chicken served piccata style with baby spinach or a whole Branzino for two.
Blu on the Hudson's steak program highlights Midwest Prime Steaks and Wagyu cuts that include a 16-ounce Delmonico and a 40oz Wagyu Tomahawk or 32oz Prime Porterhouse. The menu also includes homemade pasta dishes like Gemelli with a braised veal shank or hand-rolled gnocchi in a spicy vodka sauce with local ricotta.
Separated from the main space by sliding glass doors is Blu Sushi Bar, which serves sushi as well as izakaya-inspired cuisine. The concept is meant to be more casual and is marked by red wallpaper depicting cherry blossoms, natural wood tables, and an elegant marble sushi bar.
The beverage program at Blu on the Hudson comes courtesy Jeremy Le Blanche, who has vast experience in London venues like The Gibson and German Gymnasium. A robust selection of wines by the glass that are displayed in the restaurant's wine wall round out the experience.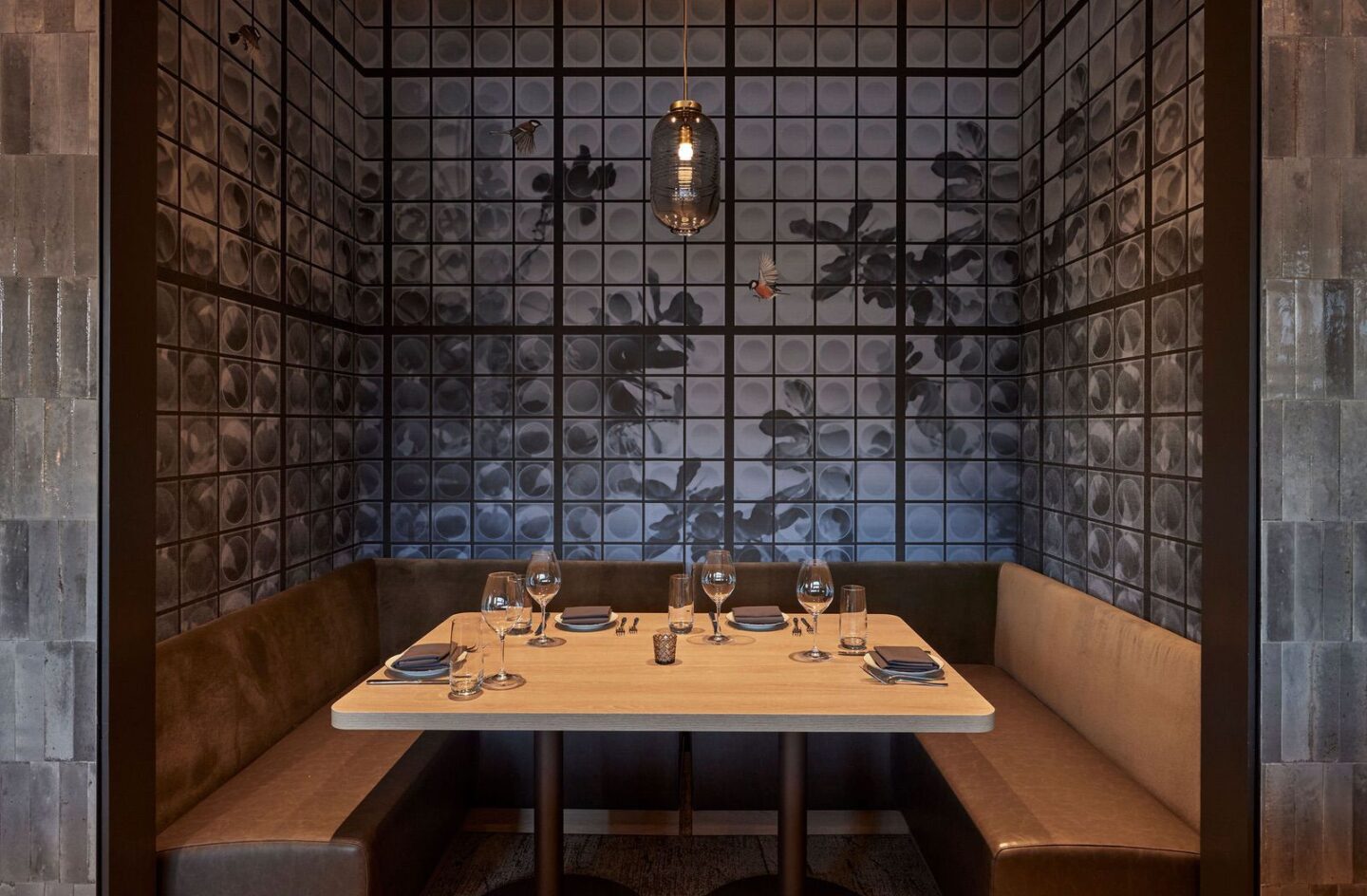 Blu on the Hudson will also be launching a rooftop event space down the line and reservations are currently being taken through their website. They can be followed on Instagram at the handle @bluonthehudson.