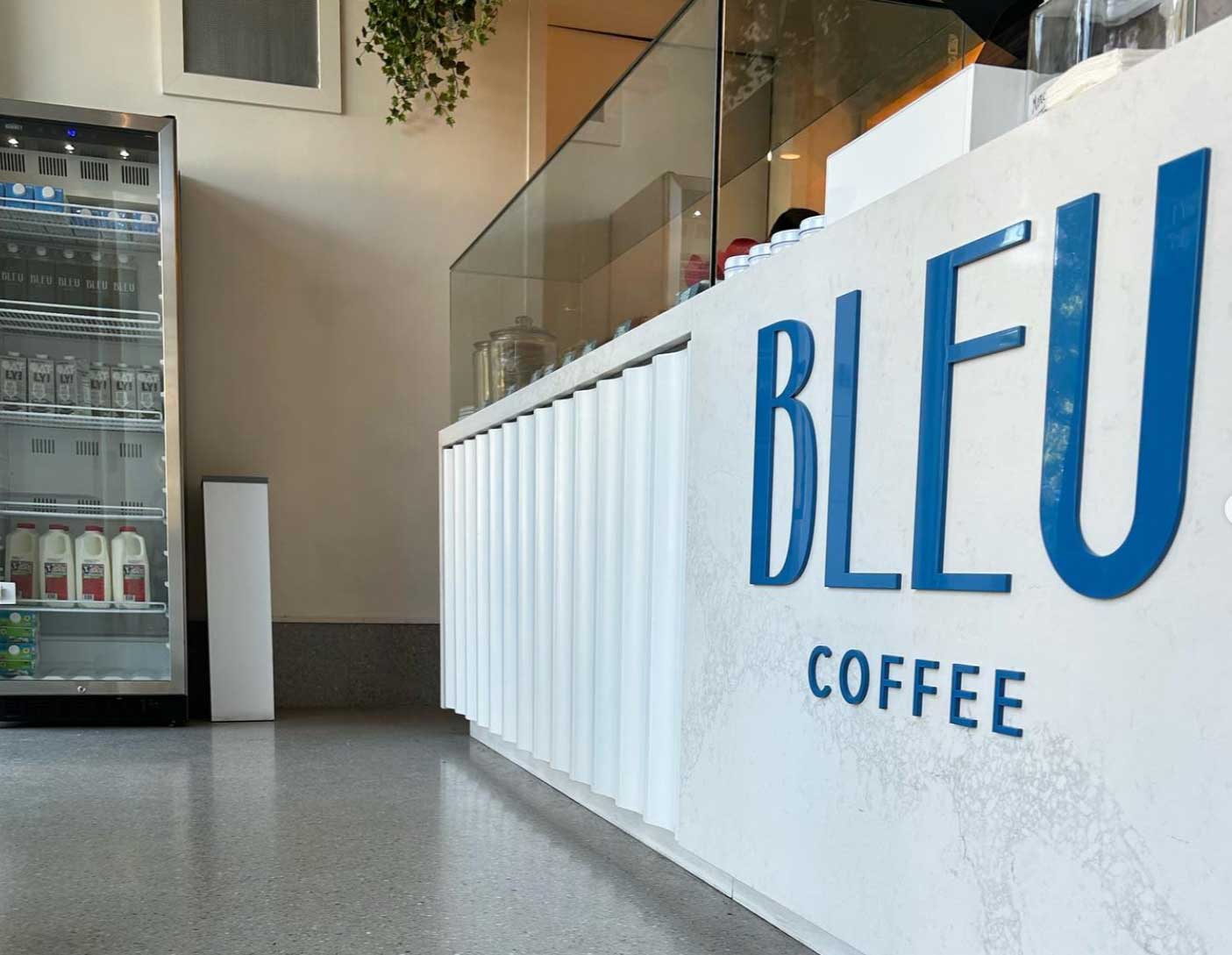 A Jersey City-based coffee brand that has flown somewhat under the radar is about to get its closeup as Bleu Coffee has launched their second outpost inside a prominent Downtown building.
Bleu Coffee has been operating out of their first location inside the lobby of The Beacon for several years and their latest endeavor has brought them to 175 2nd Street. Taking space formerly occupied by Busy Bee Organics, Bleu Coffee is a single origin coffee shop dedicated to sourcing their beans from small farms and cooperatives in some of the most remote regions of the world.
The business comes courtesy Kevin O'Gilvie, who was raised by two immigrant parents from Kingston, Jamaica. O'Gilvie visited the country every summer growing up and began a tradition of bringing back Jamaica Blue Mountain Coffee, which is often called the best coffee in the world and where Bleu Coffee gets its moniker.
Bleu Coffee features a carefully curated selection of coffees, each with its own distinct flavor profile and story. Everything is on display at the shop spanning from the smooth, rich flavor with subtle hints of chocolate and fruit of Jamaica Blue Mountain coffee to the clean and crisp notes of caramel, chocolate, and citrus flavors of Honduras Organic.
The café, which also serves pastries that are baked fresh daily and includes two floors of seating, is now open daily from 7 a.m. to 5 p.m. Their website allows customers to order beans directly from the business and those interested can follow Bleu Coffee on Instagram at the handle @bleucoffee.