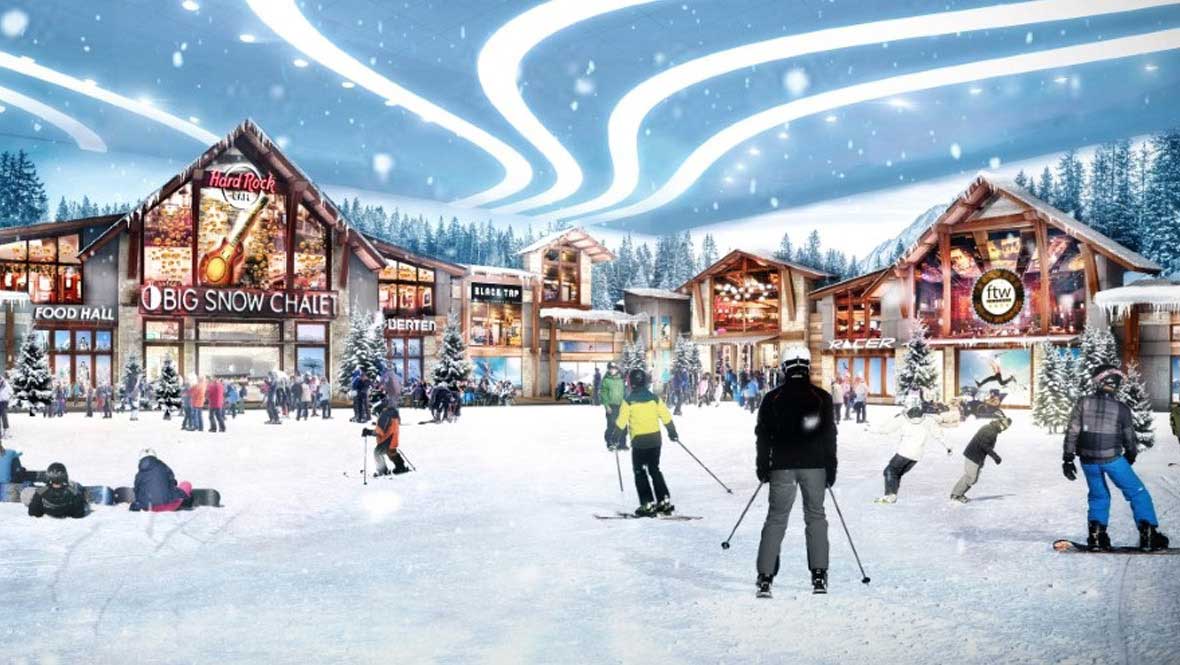 Forget a trip to the mountains, New Jersey and New York residents can now hit the slopes much closer to home.
Fresh off the heels of American Dream's phase one opening earlier this fall, the ambitious mega-mall recently opened phase three with their latest attraction, Big SNOW – the first and only indoor, real-snow, year-round ski and snow resort in North America.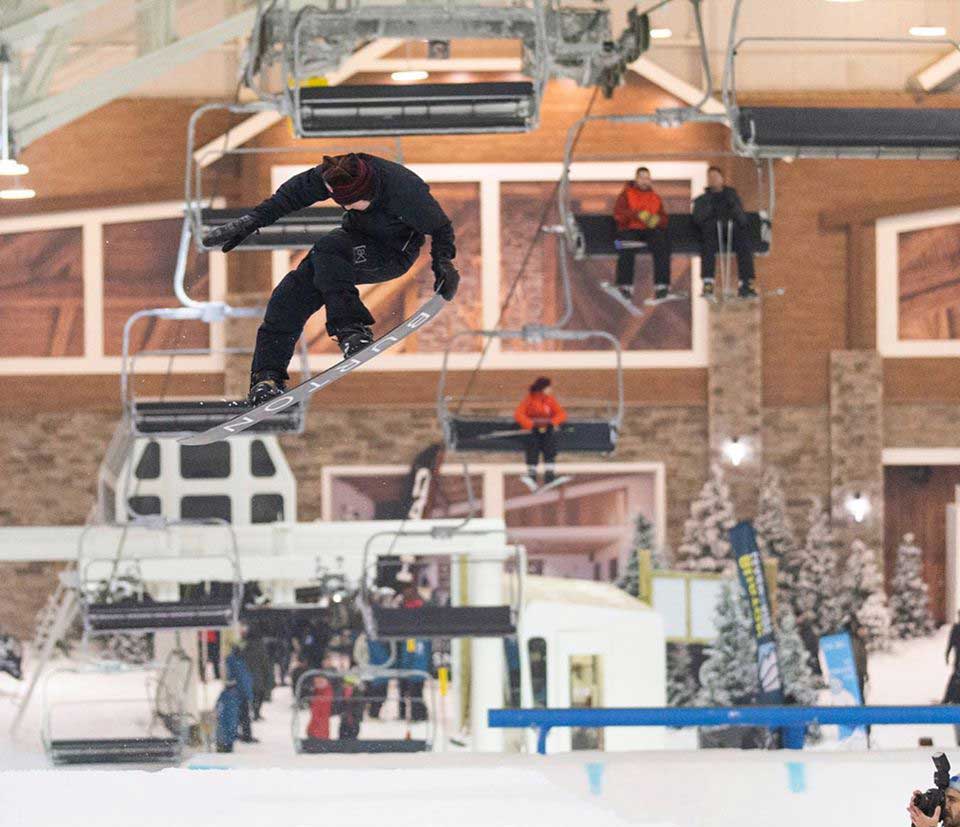 Big SNOW welcomed its first guest on December 5th, offering indoor skiing, snowboarding, sledding, and other snow activities inside a fully enclosed 180,000 square feet structure featuring a 200-foot-wide 16-story high ski slope.
"Big SNOW is a game-changer for skiing and snowboarding in the United States," Hugh Reynolds, vice president of marketing and sales for Snow Operating, said in a statement. "The unprecedented access to year-round snow combined with the center's unrivaled location … will allow us to provide opportunities never before seen, and to move the needle on growing the sports in a big way."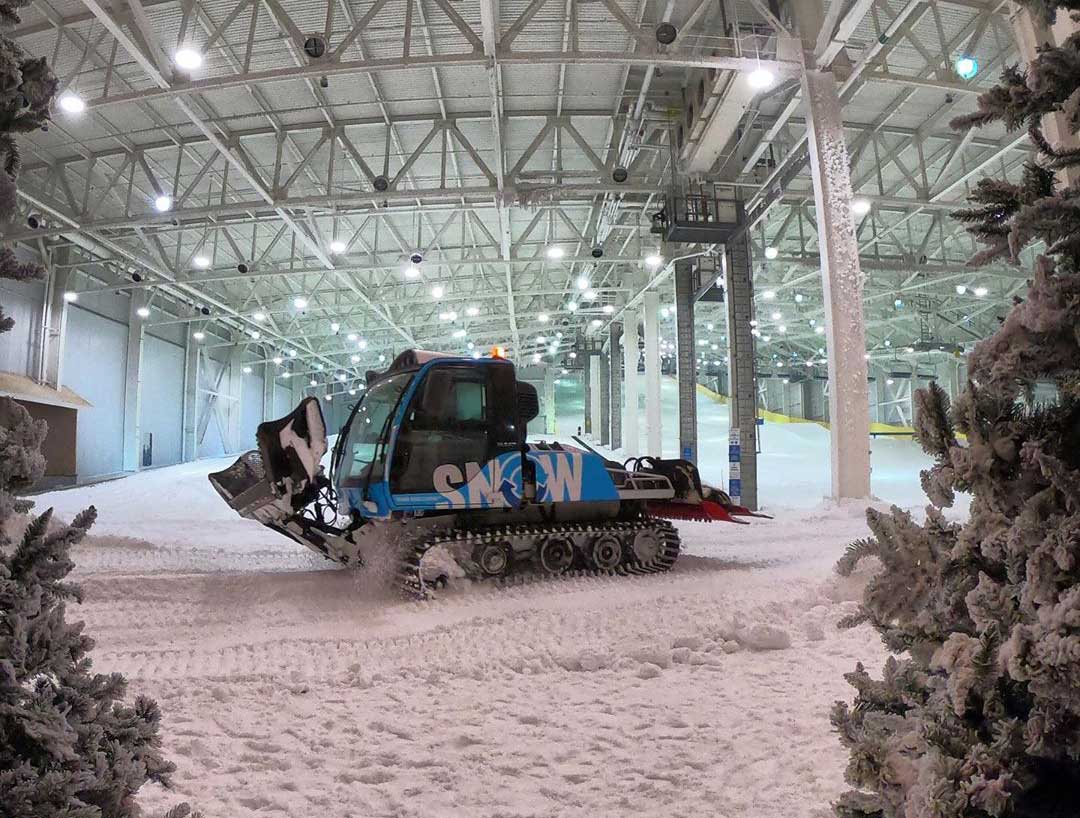 The interior temperature is held at a constant 28 degrees creating the ideal environment to make and maintain real snow indoors. The total skiable area is equal to roughly four acres. The slope features four ski lifts and has a capacity of 500. On the technical side, the facility has the capacity to produce real snow at a rate of 4.4 tons per hour.
Big SNOW is run by Montville-based SNOW Operating which operates a number of outdoor ski resorts across the US, Australia, and China.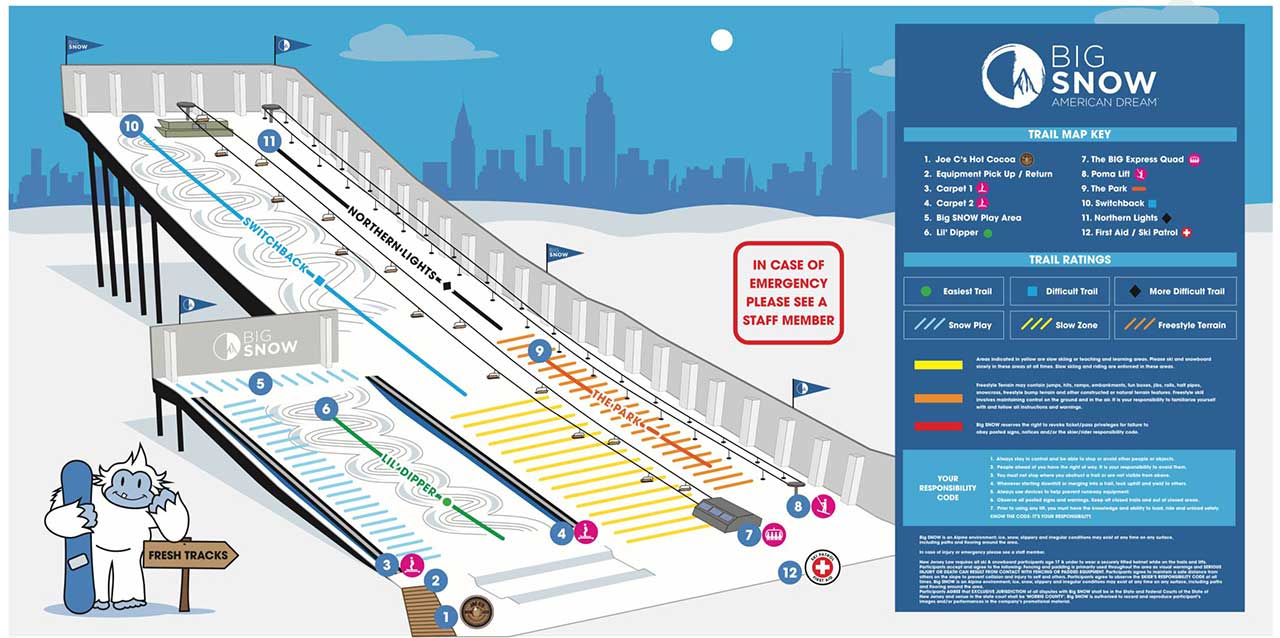 Packages start at $49.99 and include equipment rentals, helmets, winter outerwear, slope access tickets, and a free introductory lesson.
Big SNOW is open from 10am to 10pm every day. For more information or to buy tickets, visit the Big SNOW website.
American Dream opened its first phase in late October with the Nickelodeon Universe theme park and The Rink, an NHL regulation-sized ice rink. Phase two, which includes the Make a Splash DreamWorks Water Park, was scheduled to open in late November but is currently delayed.
The fourth phase is scheduled for March 2020, with shopping and dining destinations, an Observation Wheel, and the New Jersey SEA LIFE Aquarium.
Related: