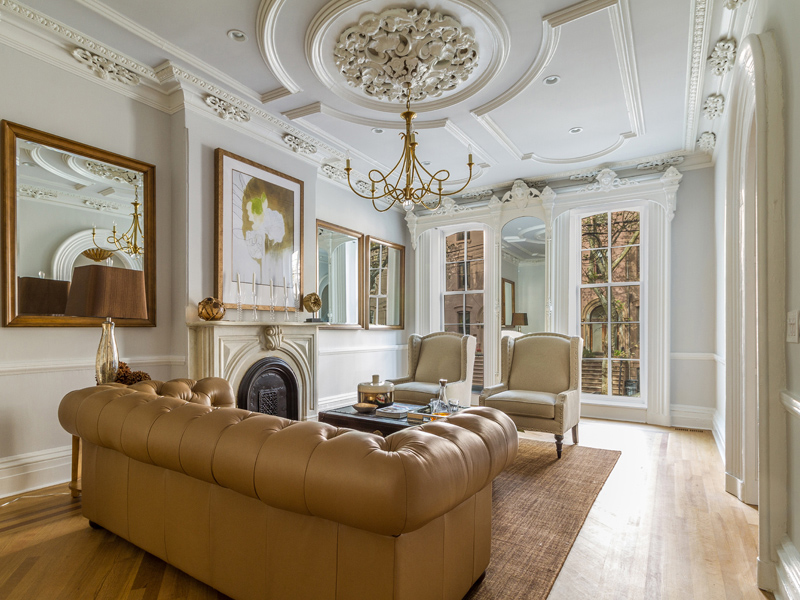 While the construction clatter of new high-rises is reshaping Jersey City's skyline, that revitalization is being complemented by other developers like Dixon Leasing, who have focused on smaller properties in the city's older neighborhoods.
The company, a subsidiary of Australia-based Dixon Advisory, is a major player betting big on Jersey City's rebirth. Dixon has been expanding their already significant presence in the city over the last few years, buying up smaller residential properties, giving them some TLC and then renting them out to tenants.
The company was paying close attention to the U.S. housing market in 2007 following the burst of the real estate bubble. Dixon COO and Executive Director David Orr says that when U.S. housing prices fell for a fifth straight year, the company felt there was amazing value to be had.
"From a macro perspective, we liked the New York metropolitan market's fundamentals," Orr says. The company spent about six months doing their due diligence in the area before concluding that Hudson County was the place that they were the most comfortable investing in.
In addition to the company's Jersey City portfolio, Dixon owns properties in New York City neighborhoods like Harlem, Bedford-Stuyvesant, Bushwick, and Cobble Hill. They also own about 120 properties combined in Bayonne, Hoboken, and Weehawken.
Dixon's portfolio in Jersey City is quite varied. The company has a significant presence in neighborhoods like Bergen-Lafayette and Greenville, but has also started investing in Downtown and The Heights. "We reached a point where we felt like we had sufficient exposure to some neighborhoods," Orr says, explaining why Dixon chose to diversify their holdings.
The company's focus is on acquiring older 1-to-4 family homes and transforming them with high-end renovations. Orr says that when possible, Dixon loves bringing back the historical details of properties, which often means putting a modern touch on their original use.
One of those renovations will be starting soon Downtown. Dixon is slated to revive the Bethesda Baptist Church at 162 Mercer Street, which was damaged in a fire back in 2007. The project will renovate the 113-year old building into an 8-family residential building, completely restoring the church's exterior facades, repairing the structure's distraught brick and re-introducing the original slate roof.
While the company has primarily focused on smaller properties and renovations, Dixon has also looked at a number of larger scale, ground-up construction projects. While they haven't found the right fit yet, Orr says Dixon is an "evolving company" and would welcome the chance when the time is right. "We have a fully integrated architecture, design and construction team with a wealth of experience…so we will continue to look at any opportunity that comes up."
The neighborhood Dixon is most excited about is The Heights, where the company just finished renovating a spectacular home on Ogden Avenue that includes a rooftop pool. "The fundamentals are all there – there's the Light Rail providing easy access to the PATH and buses to Midtown, quality housing stock, quiet residential streets, plenty of parking and there's a great feel to the community.," Orr says.
Right now, Orr says the company has been finding the most value in The Heights and Bergen-Lafayette. But long-term, Dixon is bullish on Greenville. "The real estate [there] is incredibly cheap given its proximity and excellent commuting to Manhattan."
Despite the positivity, one issue that concerns Dixon is Jersey City's transportation infrastructure. "For Jersey City to really excel, we think the transport options continually need to be assessed, prioritized and improved," Orr says, noting congestion issues on roads, tunnels, and the PATH train. He says the company is keeping a close eye on the impact of the Port Authority's new PATH signaling system and the popularity of services like Uber and Citibike, which can help relieve congestion and take cars off the road.
Despite those transportation concerns, Dixon remains strongly committed to Jersey City. Many of the company's employees, including CEO Alan Dixon, call it home and Orr is also sold on the market's direction.
"In the time we have been here, we have seen massive changes and feel that we are right at the beginning of a citywide change in prosperity that could continue for a generation," Orr says. "Jersey City is no longer a hidden gem known only to locals; it's a destination that's being talked about and explored by people from all over NYC, the country and as we've shown the world."