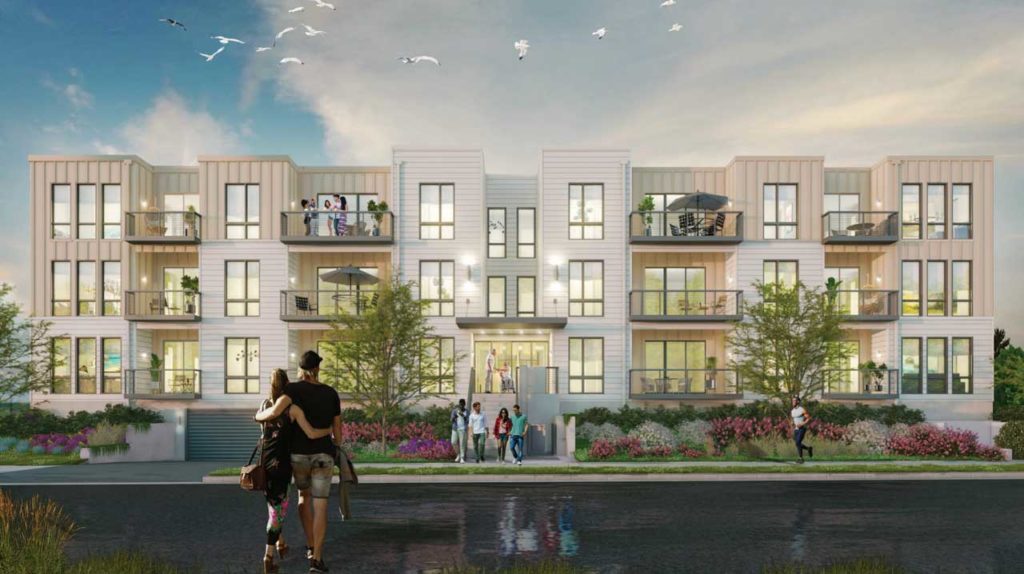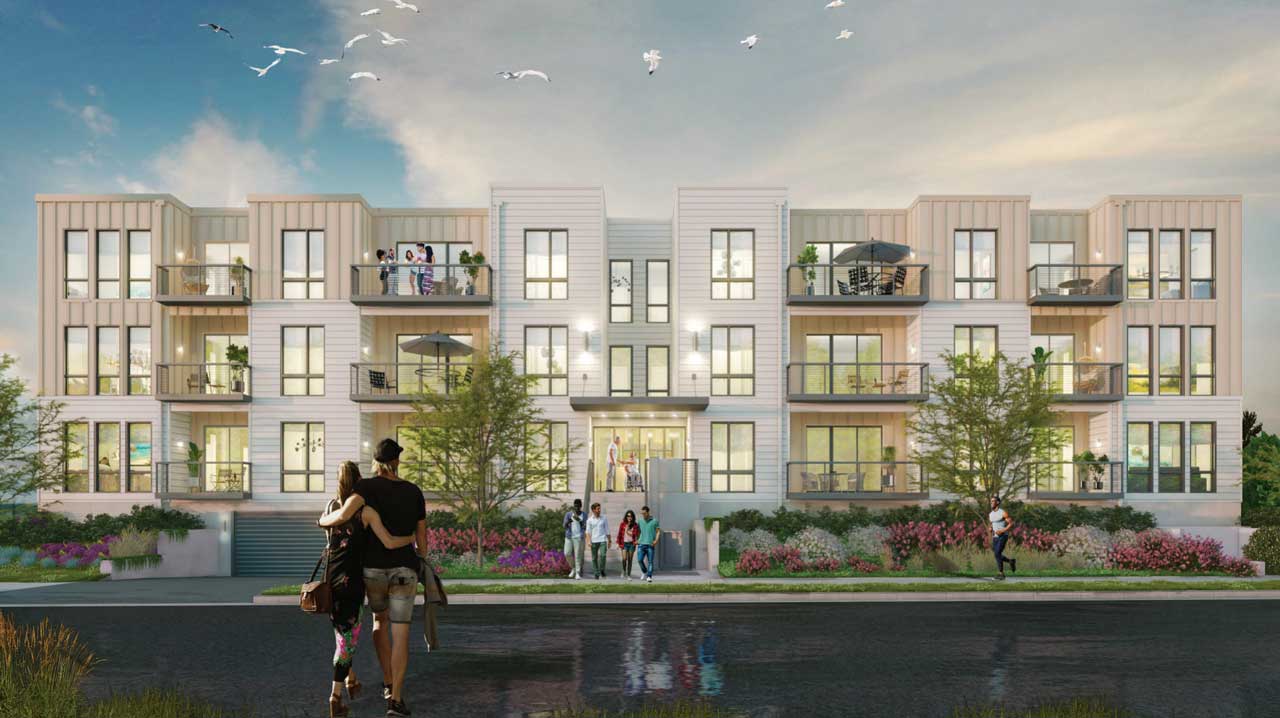 An unusual plan that would redevelop an entire block of Asbury Park minus one single-family home might remind movie buffs of a certain character from a beloved Pixar film.
K. Hovnanian submitted an application last year to redevelop about 0.8 acres of land at the addresses of 216-218 Third Avenue and 251-219 Second Avenue. Jersey Digs first reported on the development last summer, which would revitalize two separate lots into one project called The Baltic and The Aegean.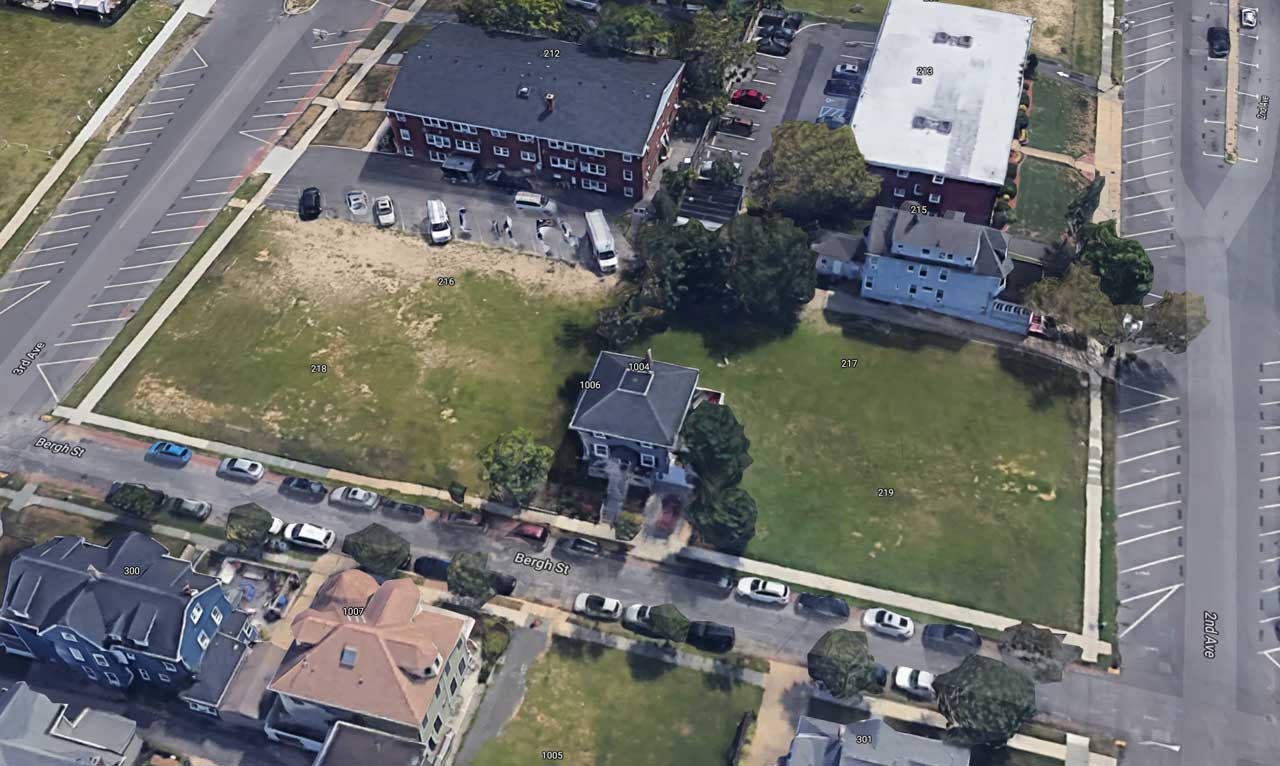 Designed by Hoboken-based MVMK Architecture, both structures would span three stories over garage parking and top out at just over 48 feet. The Aegean component would rise on the Second Avenue property and sport 27 condominium units, while The Baltic would occupy the Third Avenue parcel and be home to 17 condos.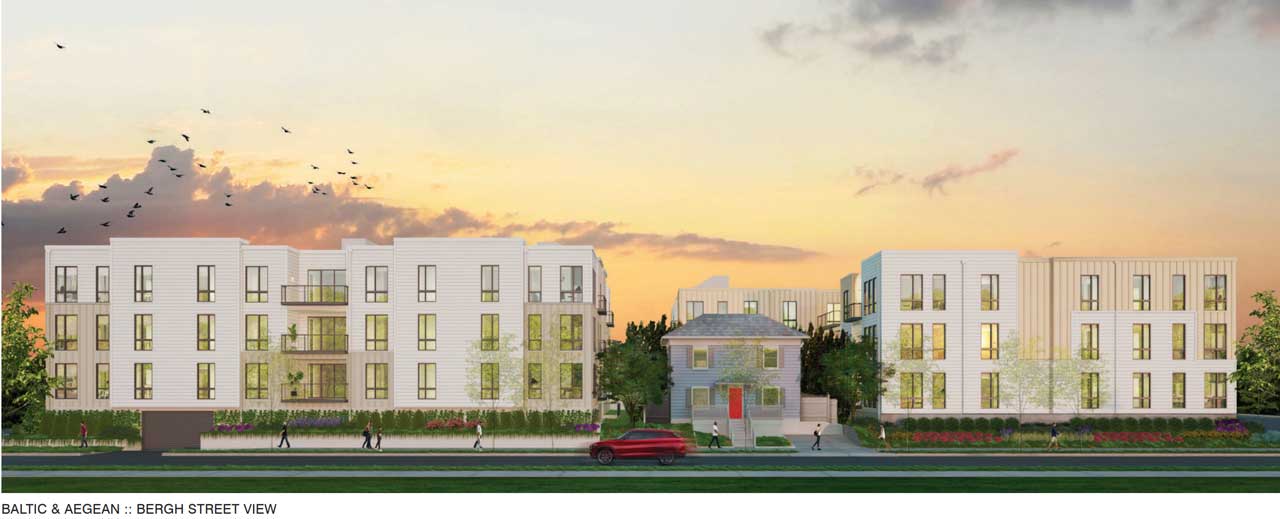 The pair of properties set to potentially house The Aegean and The Baltic both front Bergh Street and are separated by a single-family home that would remain under the proposal. A 100-year-old house surrounded by modern development is reminiscent of the movie "Up," which sees the Fredricksen family home engulfed by nearby condo developments.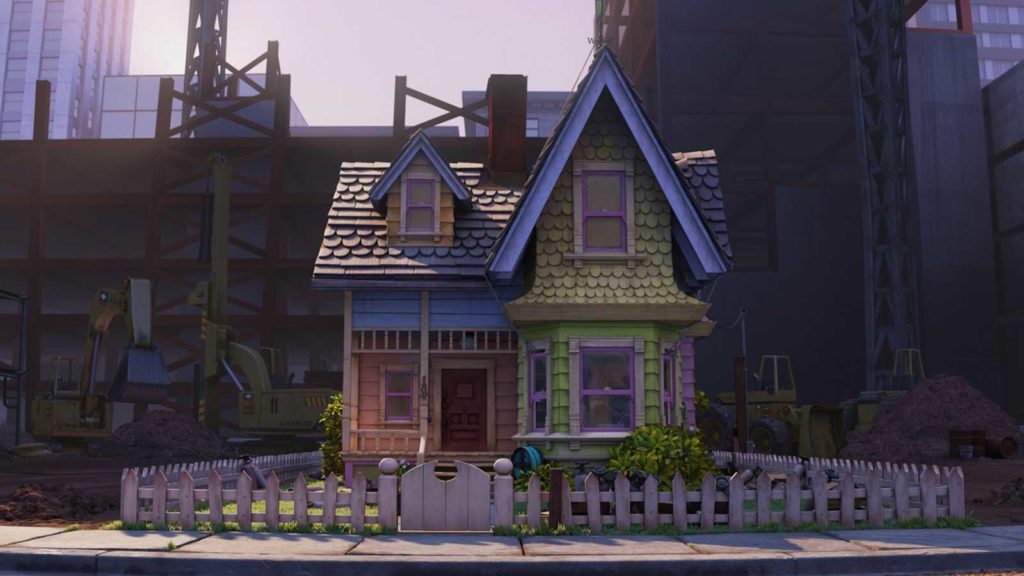 The owner of the house in question tells Jersey Digs that despite her being willing to sell the house for fair market value, K. Hovnanian is choosing to build in what she calls a "strange manner." She says The Baltic and The Aegean will be constructed in a U-shape around her house essentially making her property their courtyard.
The owner claims the project would "completely tower over a two-story colonial with their massive three and a half story condos, which could be ten feet from my house."
Despite the concerns, the development represents a potential $27 million investment according to a report submitted to the city by K. Hovnanian. The developer is not asking for any zoning deviations or waivers from the Waterfront Redevelopment Plan that governs the land.
Beside the living spaces, both buildings would include below-grade parking. The Aegean would feature 42 spaces, while plans for The Baltic include 27 spots for cars. Both structures would feature communal rooftop decks accessed via a mezzanine floor, with The Baltic also set to house an indoor community room.
Clarity on the proposal's viability could potentially emerge in the coming days. After taking some testimony on the project during their April 4 meeting, Asbury Park's planning board is scheduled to hear the application again during their May 16 session. The meeting, being held inside City Hall's Council Chambers at 1 Municipal Plaza, begins at 7:00 p.m.