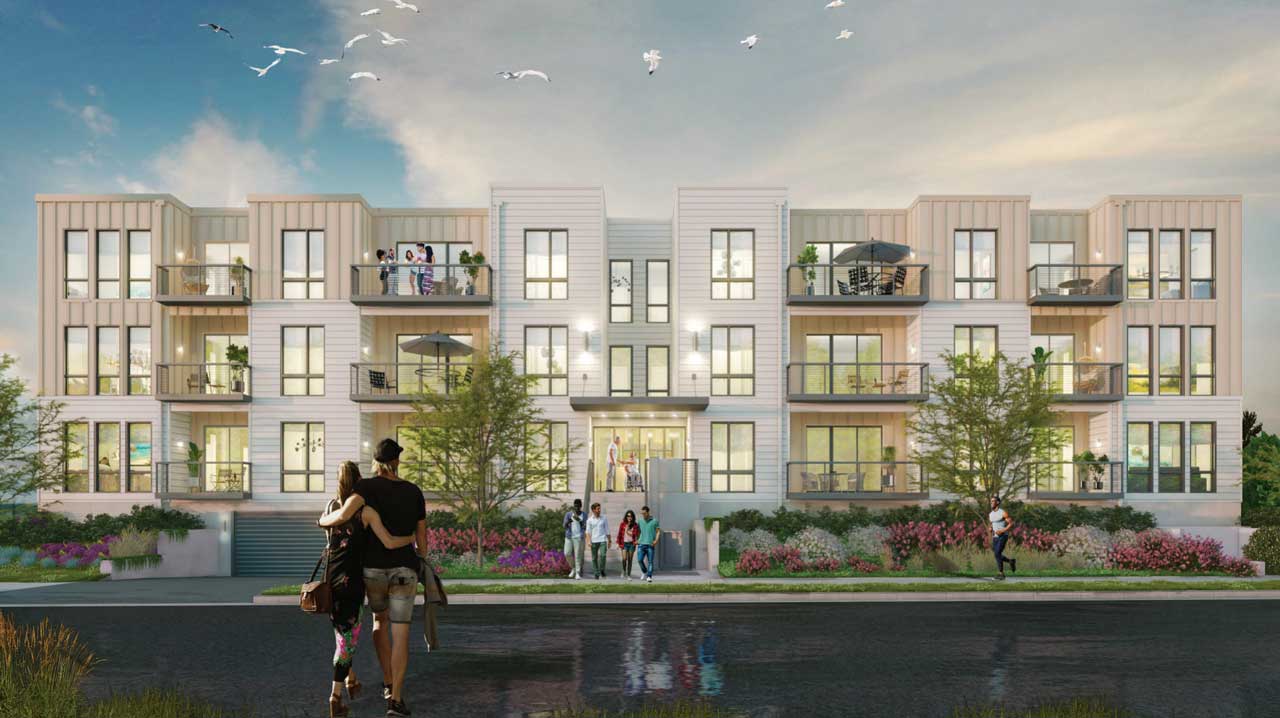 One of the more prominent multi-family housing builders in the Garden State is looking to expand its footprint with a new project just a few blocks from the Atlantic Ocean.
Matawan-based K. Hovnanian Enterprises, who just started pre-sales on their nearby The Cove development, already have their next Asbury Park project lined up. The company has put together a plan that would revitalize two vacant parcels of land totaling about 0.8 acres at the addresses of 216-218 Third Avenue and 251-219 Second Avenue.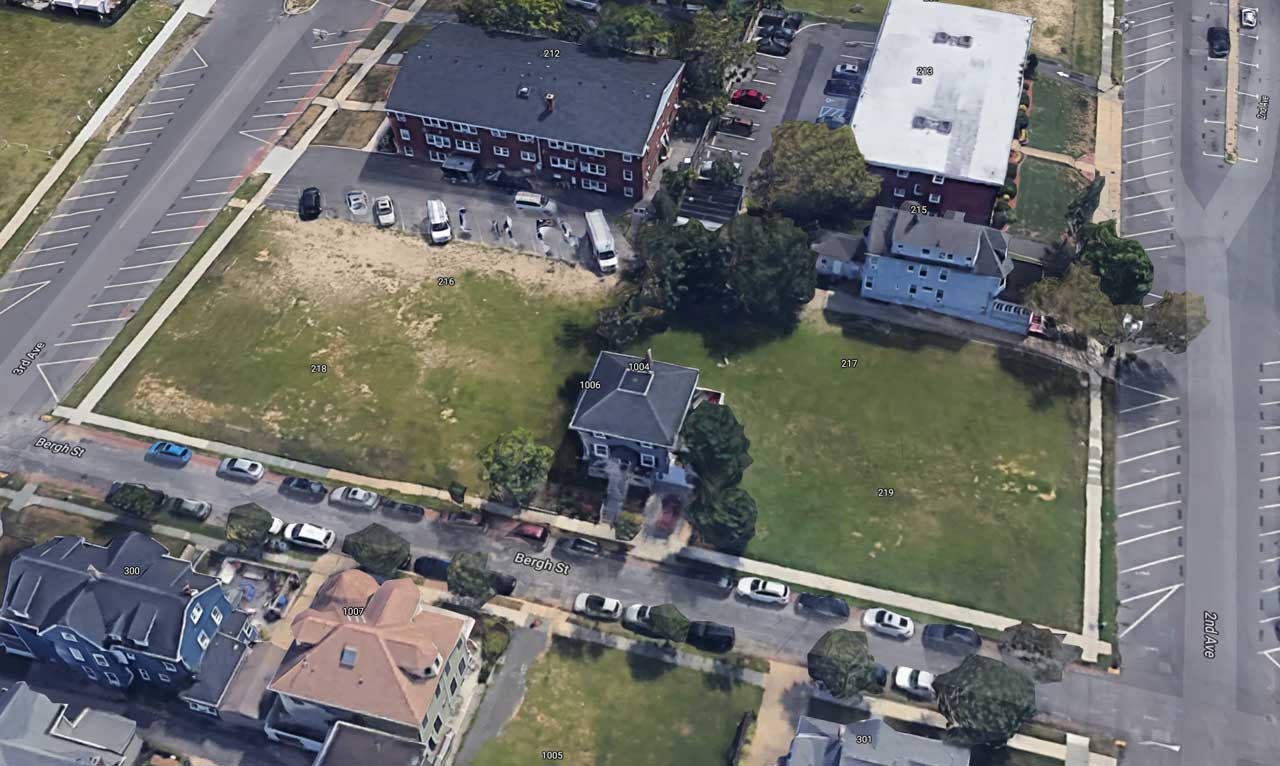 The pair of properties front Bergh Street and are separated by a single-family home, which would remain under the proposal. The plan would subdivide the land to create The Baltic and The Aegean, which would both span three stories over garage parking and rise just over 48 feet.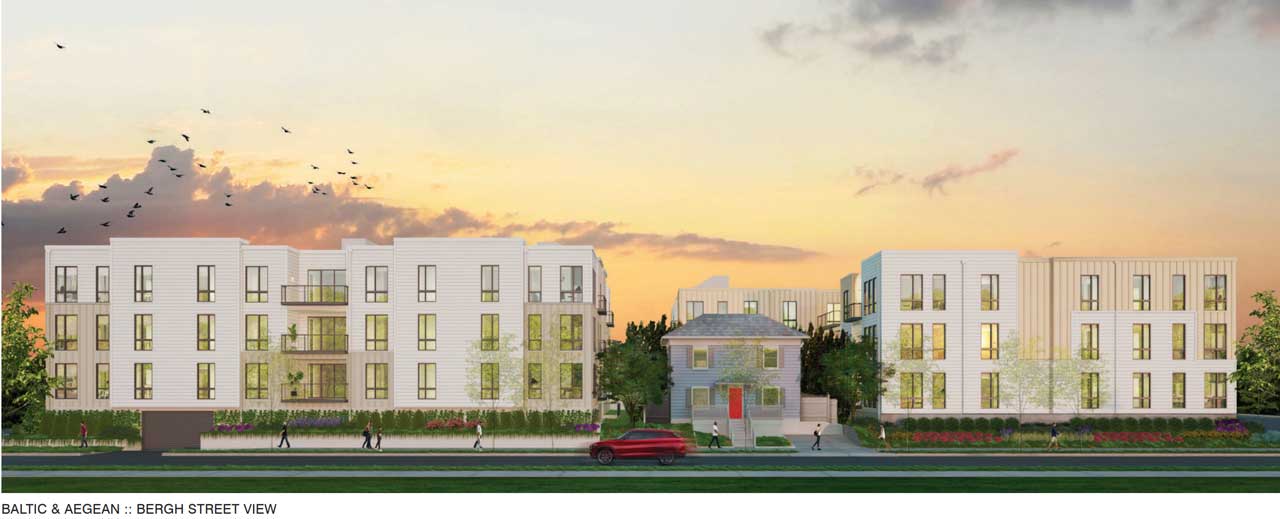 Designed by Hoboken-based MVMK Architecture, The Aegean component would rise on the Second Avenue property and sport 27 condominium units. The Baltic, to occupy the Third Avenue parcel, would be home to 17 condos. Both buildings would include a mix of unit sizes ranging from one bedroom to three bedrooms, with spaces spanning from 750 square feet to over 1,362 square feet.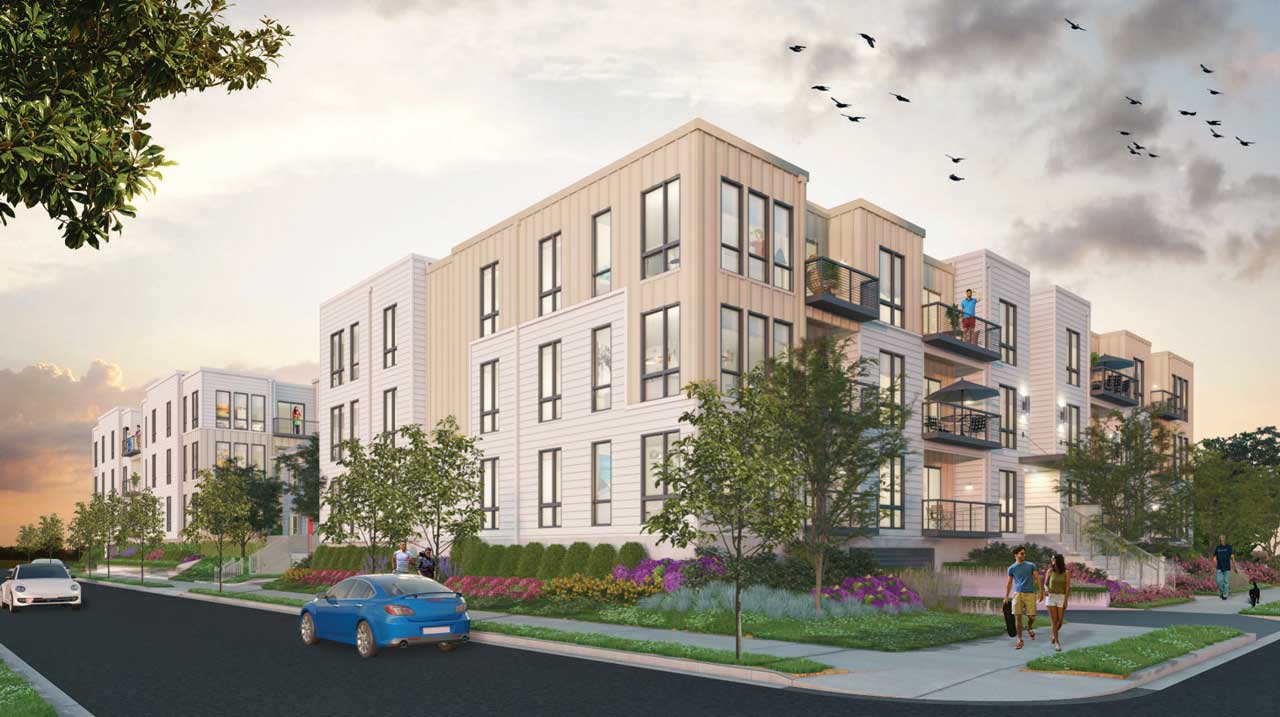 The below-grade parking at The Aegean would consist of 42 spaces, while plans for The Baltic include 27 spots for cars. Both buildings have plans for a communal rooftop deck feature accessed via a mezzanine floor, with The Baltic also set to house an indoor community room.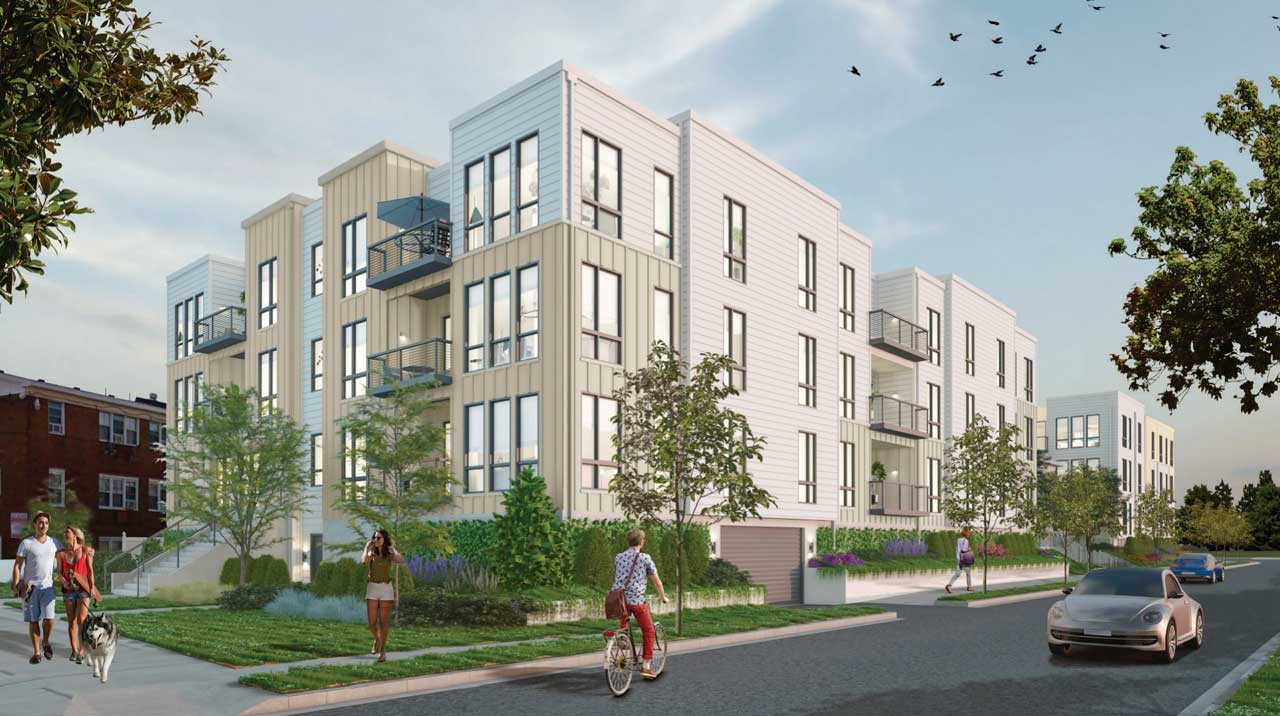 Highlights of the proposal's design include strong geometric lines, large vertical windows, and open floor plans. The development strives for a clean and modern appearance characteristic of newer coastal architecture, planning to use materials like beige Hardie panel board, cast iron concrete, and metal balconies on the exterior.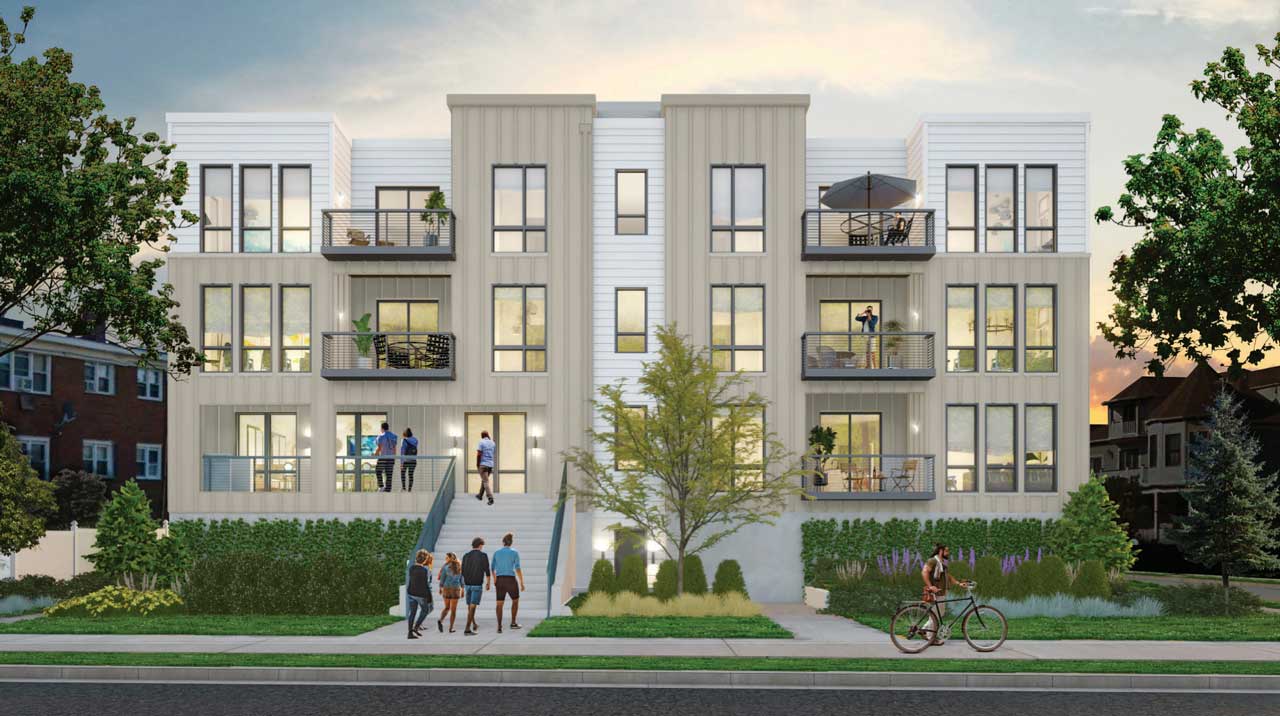 Fresh sidewalks are to be built and new street trees are to be planted under the proposal, which represents a potential $27 million investment according to a report submitted to the city by K. Hovnanian. The developer is not asking for any deviations or waivers from the Waterfront Redevelopment Plan that the property falls within.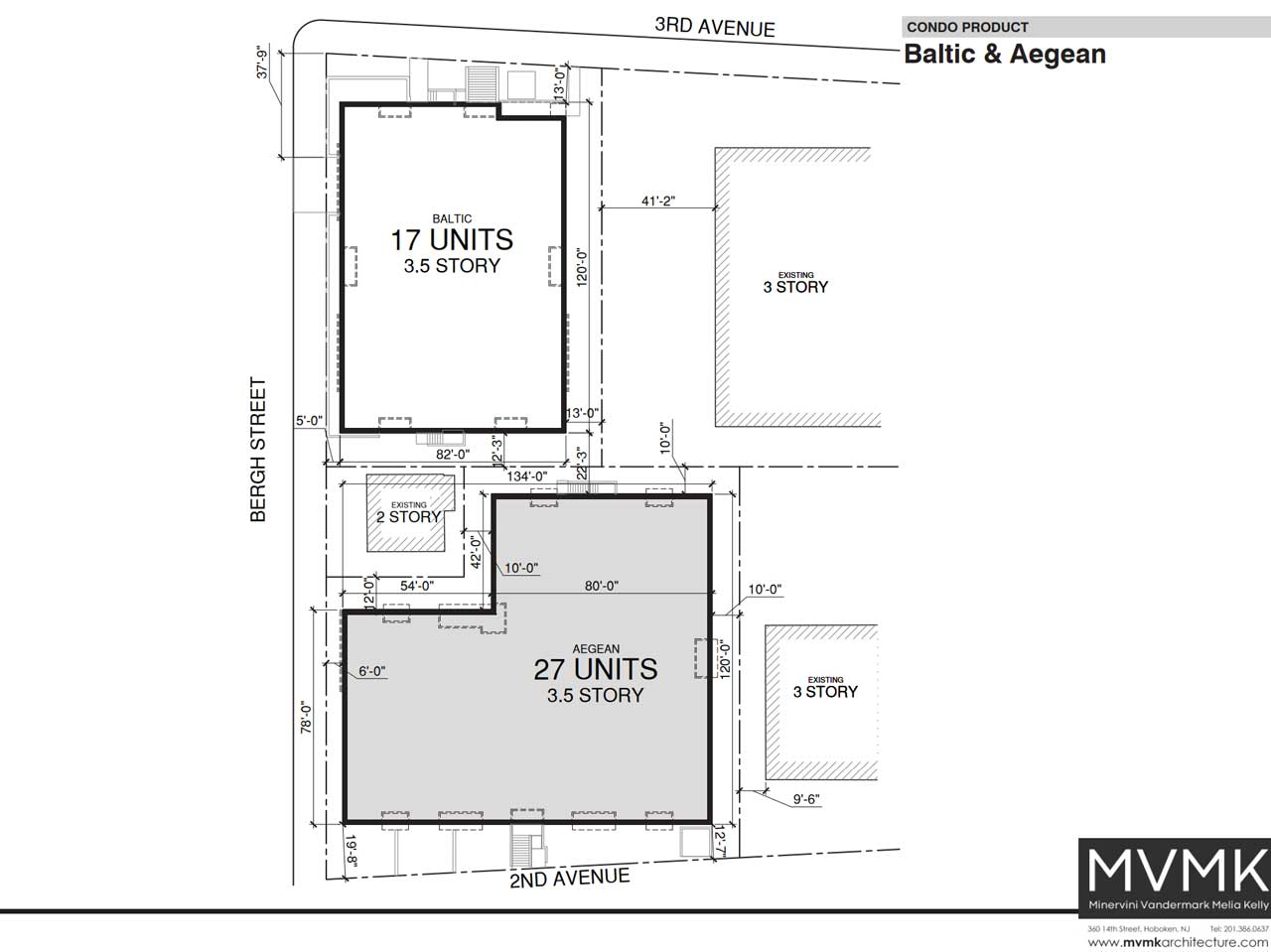 The development's application was scheduled to be heard by Asbury Park's planning board during a special session on August 2, but that meeting was abruptly cancelled. A future date when the proposal could be heard has not been announced.