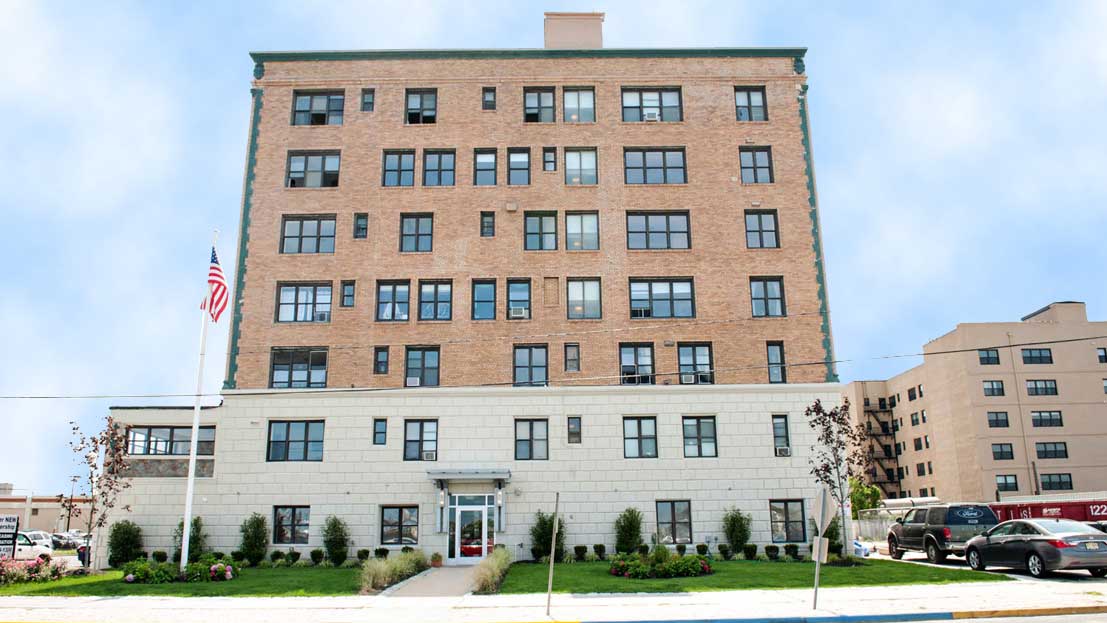 The Kislak Company, Inc. recently announced the off-market sale of the Kingsley Arms Apartments in Asbury Park, Monmouth County, New Jersey, for $18.5 million.
The 98-unit apartment building is located in northeastern Asbury Park at 200 Deal Lake Drive. It is situated within the redevelopment zone of Asbury Park on Deal Lake, one block from the Atlantic Ocean, and the north end of the Asbury Park boardwalk.
The 100,000-square-foot, eight-story brick building has 23 studios, 68 one-bedroom units, five two-bedroom units, and two penthouse units. The units were renovated in 2016, plus building upgrades were completed earlier this year. The building's on-site amenities include laundry facilities, a gym, media room, and roof terrace.
The off-market sale was organized by Kislak's Senior Vice President Daniel Lanni who handled the assignment on behalf of the seller, Sackman Residential Holdings LLC, and purchaser, 200 Deal Lake, LLC.
Commenting on the upswing in the market in recent years, Mr. Lanni said: "The property last sold in 2012 for $6,900,000 and in less than 10 years increased in value to $18,500,000, showing the strength of appreciation in the Asbury Park and overall New Jersey multifamily market. This was a seamless transaction from start to finish, thanks to all of the professionals involved."
The Kingsley Arms Apartments have a 98% occupancy rate throughout the year, with a regular waiting list, which offers the opportunity for rent increases due to high demand. The buyer put down a large, non-refundable deposit at contract signing for this off-market transaction and closed in less than 60 days. Financing was provided by ConnectOne Bank.
The Kislak Company, Inc. is a commercial real estate brokerage firm headquartered in Woodbridge, New Jersey.