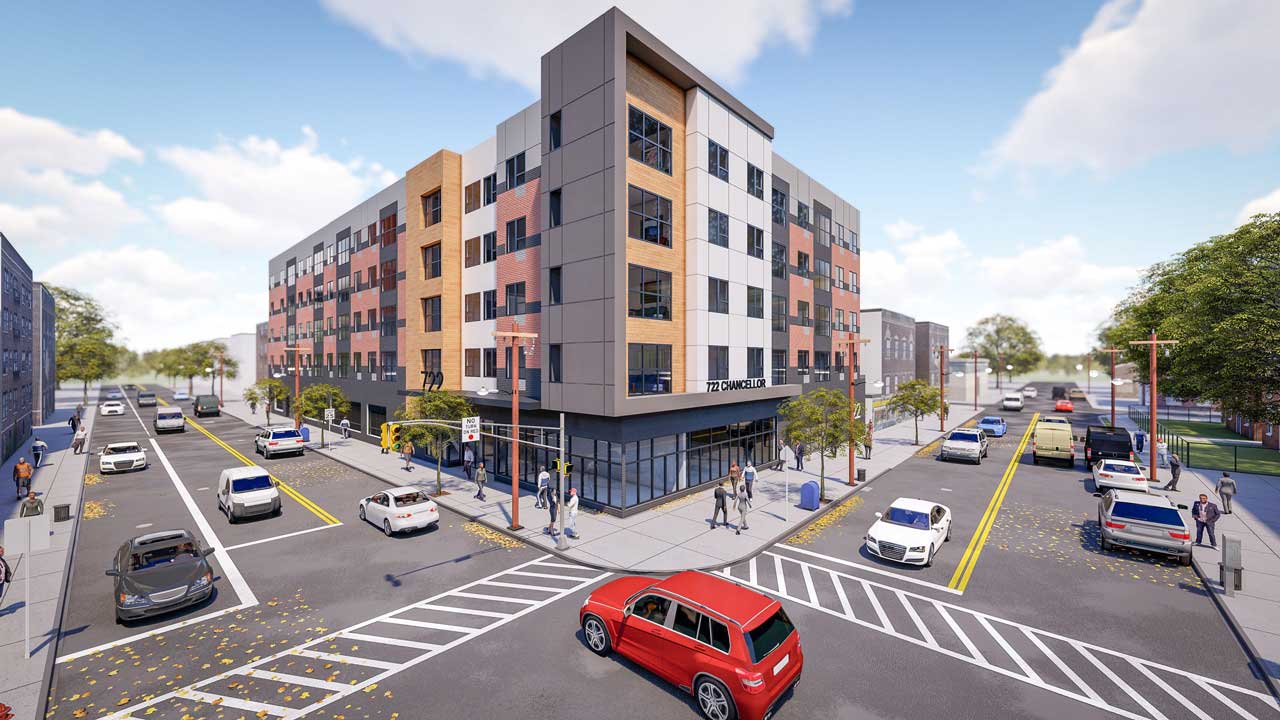 Irvington, one of Essex county's largest cities, has a new affordable housing option that comes courtesy of a local developer that has a few other projects in the pipeline.
Irvington Mayor Tony Vauss joined developer Adenah Bayoh and The NRP Group for a ribbon-cutting ceremony to celebrate the grand opening of a 56-unit affordable apartment community at 722 Chancellor Avenue. Jersey Digs first broke the news in 2019 about the project, which rises five stories and offers a mix of one-, two- and three-bedroom residential units.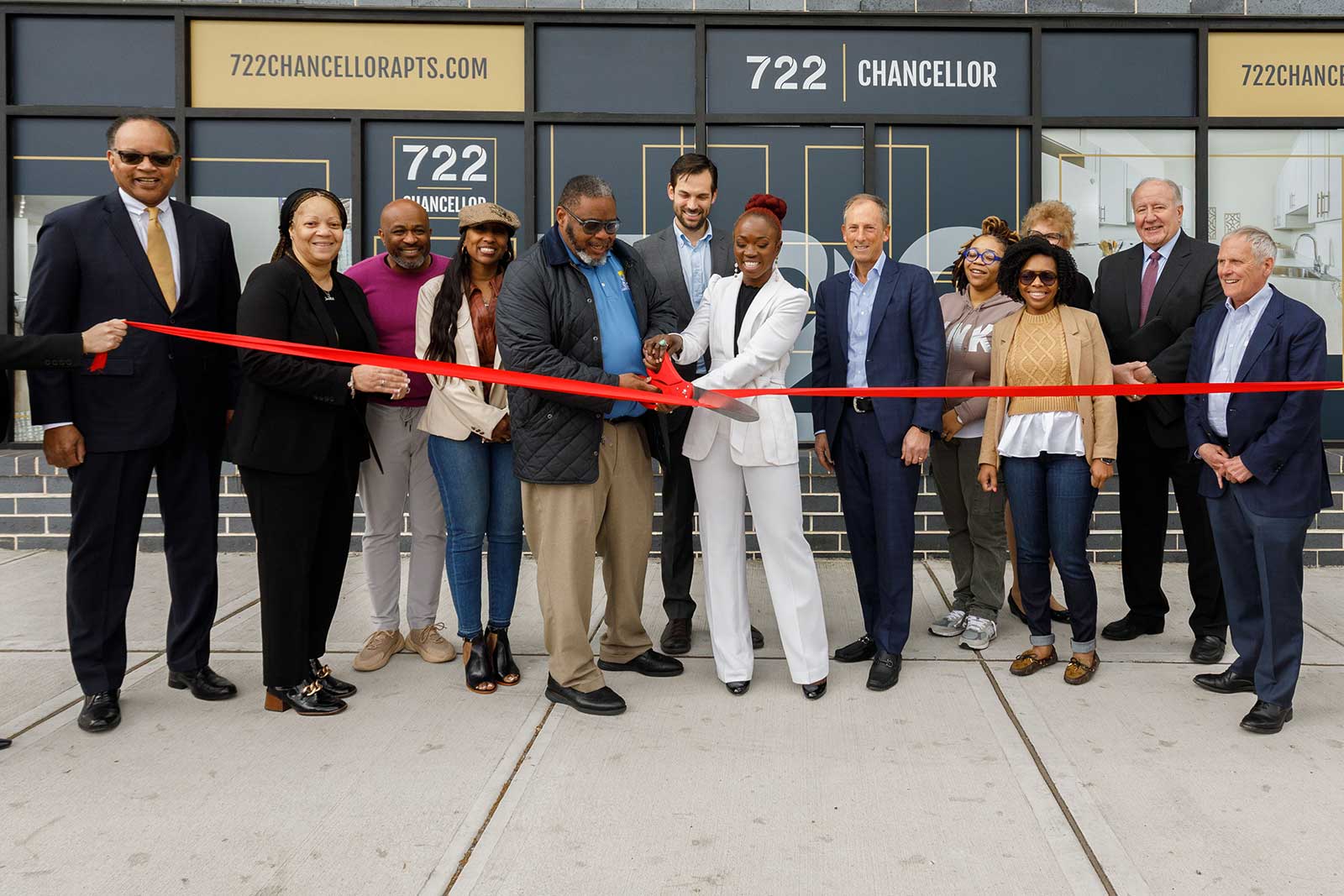 "This project has done wonders for the community," said Mayor Vauss. "When we look at these projects from start to finish, we can only imagine all the residents who are going to enjoy the benefits of living in a brand new, affordable community."
The community was developed through a partnership between The NRP Group and Adenah Bayoh, a real estate developer who manages a portfolio consisting of multifamily assets and restaurants in New Jersey and Brooklyn.
Units at the new complex are set aside for those earning at or below 60 percent of the Area Median Income, with five of the units reserved for residents with special needs who receive supportive services from the YMCA of Greater Newark.
722 Chancellor Avenue sports Energy Star-certified, modernly designed units equipped with a wide array of amenities including central heating and air conditioning. A community center in the development is named in honor of Irvington councilmember Sandra Jones and features an Irvington-themed mural alongside a fitness center, a children's playroom, a computer room, laundry facilities and an on-site management/leasing office.
"Growing up in affordable housing in this community myself, I was able to identify the specific needs that residents would require from an apartment home like this," said Adenah Bayoh during the ceremony. "By partnering with The NRP Group, I knew that 722 Chancellor would provide high-quality housing that is not readily available to Irvington residents of all income levels."
Bayoh's other notable developments in Essex County include a mixed-use project at 915 Broad Street across from City Hall in Newark and another planned affordable housing development in Brick City along 11th Street.