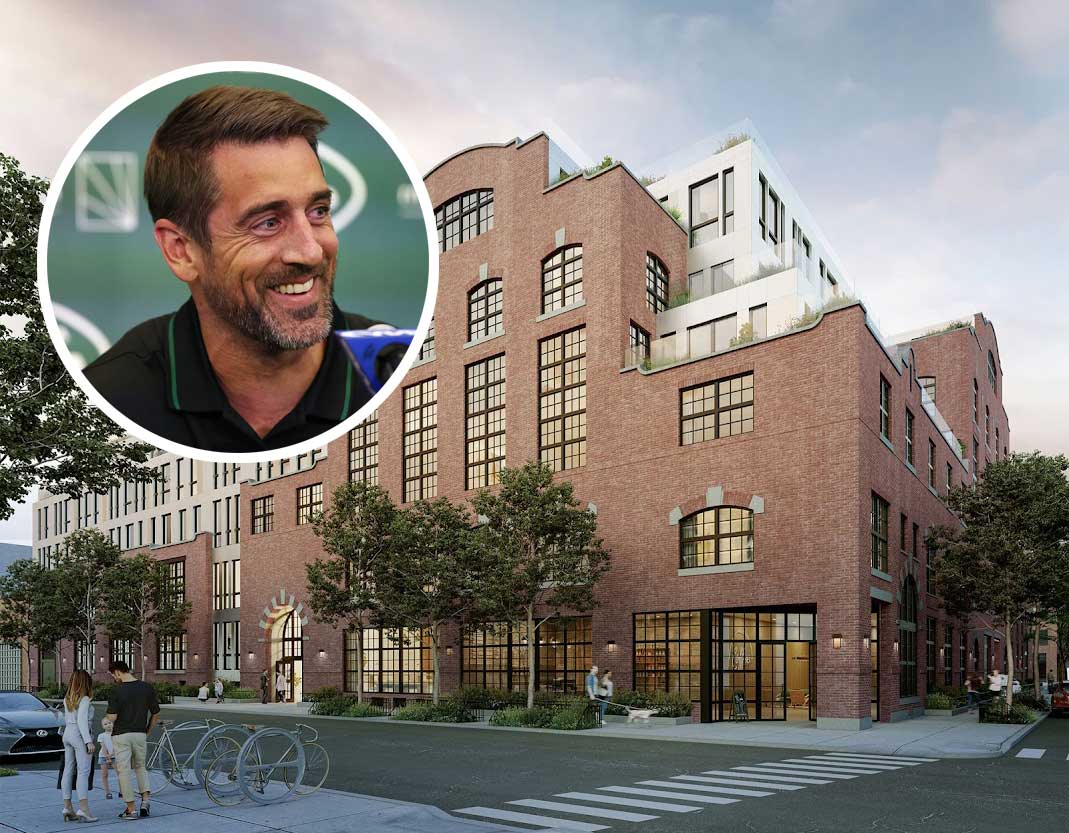 One of the top quarterbacks in the NFL recently paid a visit to Hoboken as Aaron Rodgers and a major brand staged a photo shoot that figures to be prominent in the upcoming football season.
Aaron Rodgers, who was traded to the New York Jets during the off season, was recently seen walking into Wonder Lofts in Hoboken for an exclusive photo shoot with Zenith Watches. The red, U-shaped building at 720 Clinton Street was once home to John Schmalz's Sons Model Bakery and was reconstructed near the turn of the 20th century following a fire.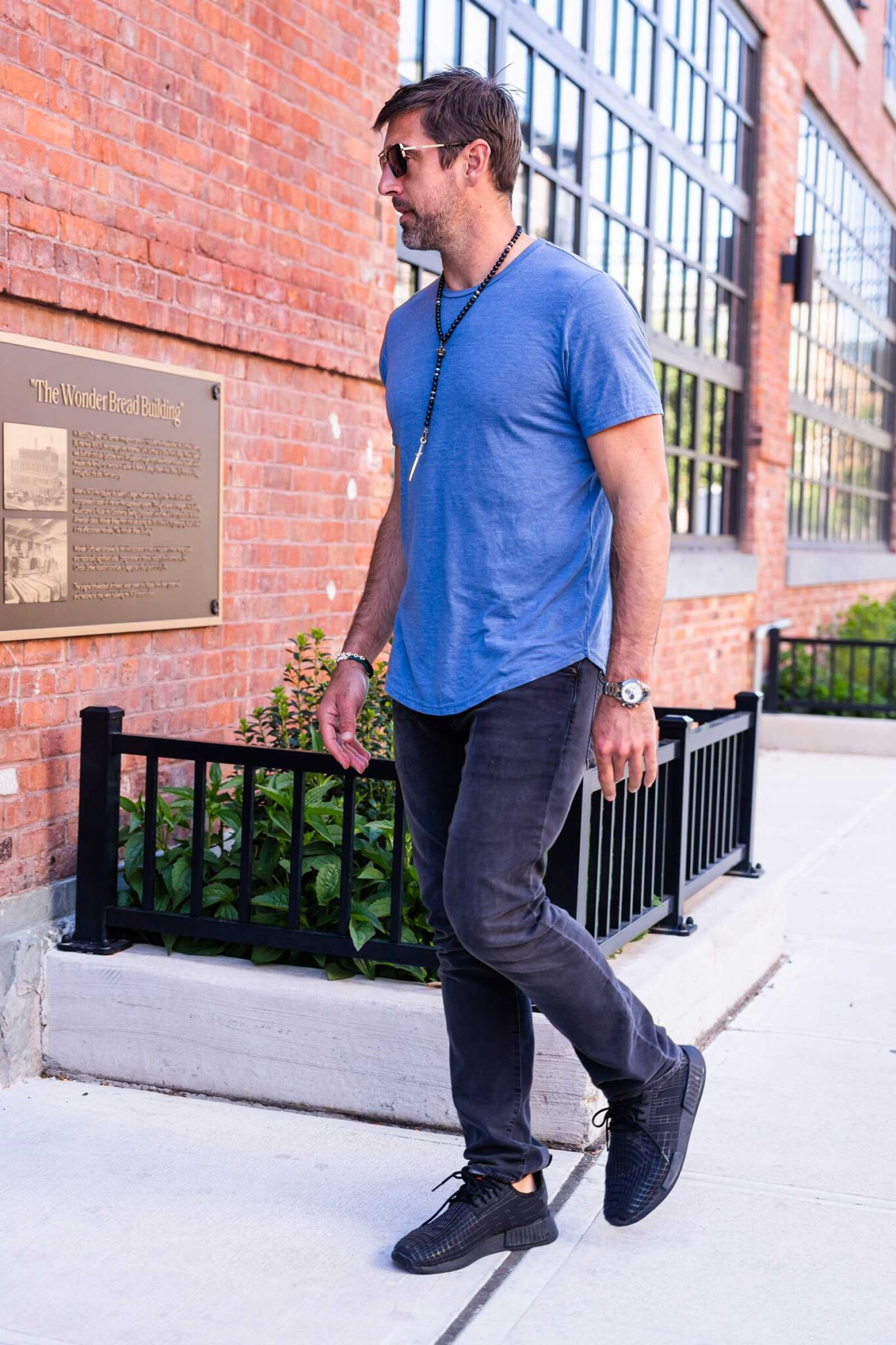 Years later, the factory became part of the Continental Baking Corporation and Wonder Bread was baked at the site for decades. Jersey Digs broke the news about the impending conversion of the former factory back in 2016 and combined with a new building across the street, the complex includes total of 83 condominiums plus modern amenities that combine historic architectural charm with sophisticated living spaces.
Rodgers will be suiting up for Gang Green this season after an 18-year stint with the Green Bay Packers. The four-time NFL MVP, who won Super Bowl XLV in 2011, is a 10-time Pro Bowler who has been spotted at Knicks playoff games and other points around the New York area since his trade to the Jets.
Various news outlets circulated rumors earlier this year that Rodgers was checking out real estate in Hoboken and Jersey City. Finding a pad in the Mile Square City might bring him some good luck, as former New York Giants quarterback Eli Manning won two Super Bowls while calling the city home.
Manning was also a winner on the real estate market, later selling his Hudson Tea Building residence for a then-record $3.55 million in 2018.
Hoboken has become a celeb hot spot as of late, as Blake Lively and Justin Baldoni have been spotted filming scenes filming their movie "It Ends With Us" in recent weeks. Billy Crystal's new series "Winston" shot scenes last month at Maxwell Place Park, while Vince Vaughn was seen exploring some of the city's culinary spots, even sharing a meal with Susan Sarandon.