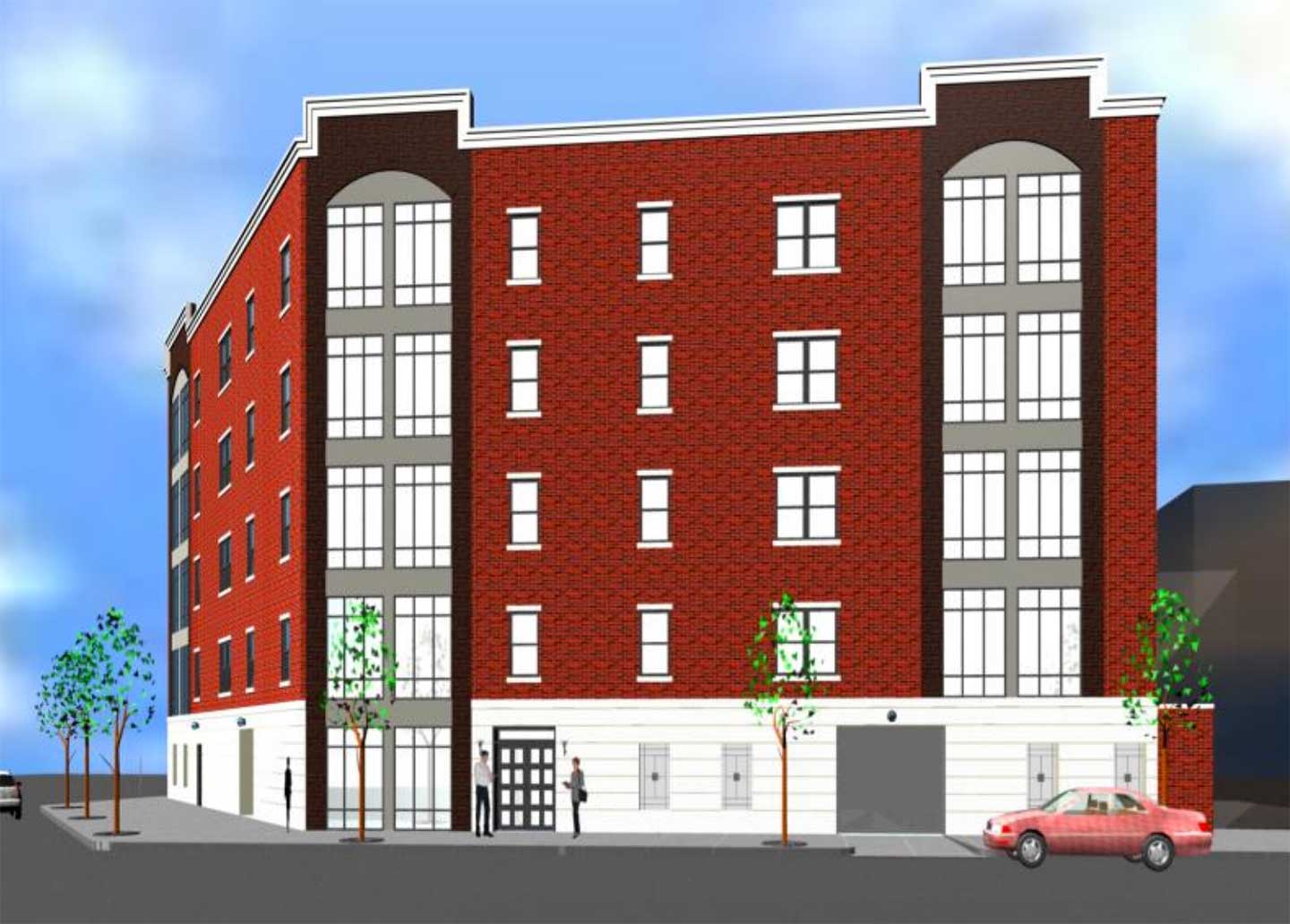 A five-story development is rising at 747 Grand Street, between Arlington Avenue and Harmon Street, in Jersey City's Ward F. When completed, the building, which was originally dubbed 'Grand Parc Residences', will contain 36 market rate residential rental units. The project is being developed by 747 Grand, LLC, which is registered out of the same Paramus, Bergen County address as West of Hudson Properties.
The development was first proposed over four years ago, but construction on the project did not begin until the past few months. It was originally slated to be built by Jersey City-based Jhunday Wall Ma Grand, LLC., but 747 Grand, LLC bought the property in October, 2015 for $1.04 million, according to NJ Parcels records. The Jersey City Zoning Board of Adjustment approved the plans in 2013 and 2014, and at the time, records showed that the development was slated to include 29 parking spaces.
A project narrative published in 2013 city report stated that 33 of units would be 900 square foot two-bedrooms, while three would be 700 square foot one-bedrooms. The report added that there would be skyline views from the upper floors, and that "this development will enhance the area and the surrounding community by providing…an attractive streetscape that will hopefully encourage other construction projects in the area", in addition to jobs and "economic activity".
In February of this year, the Jersey City Municipal Council approved a five-year tax exemption for the project. The developer agreed to pay $1,500 per unit and $1.50 per square foot of parking to the Jersey City Affordable Housing Trust Fund.
Previously, the property was a gated vacant tract, but according to the Berry Hill/Claremont Facebook page, a fast-food restaurant known as The Roundup used to be located at the site.
The lot, located at the edge of 'The Junction', sits just across the street from Arlington Park, and is a short walk away from the Garfield Avenue Station on the Hudson Bergen Light Rail and the new Berry Lane Park.