An underutilized property shaped like a trapezoid could soon be home to a modern development on a unique Jersey City corner where several neighborhoods meet.
During the July 12 meeting, the planning board unanimously approved an application to revitalize 743 Grand Street. Located in The Junction, the irregularly shaped lot includes an existing three-story building, a parking area, and the Steak Shack food trailer.
The property, which intersects with Harmon Street, falls along a stretch of Grand Street where a Black Lives Matter mural was painted in 2020. A company called Grand-Harmon LLC has been given the go-ahead to bring a five-story development to the site, which has been designed by Weckenmann Architecture.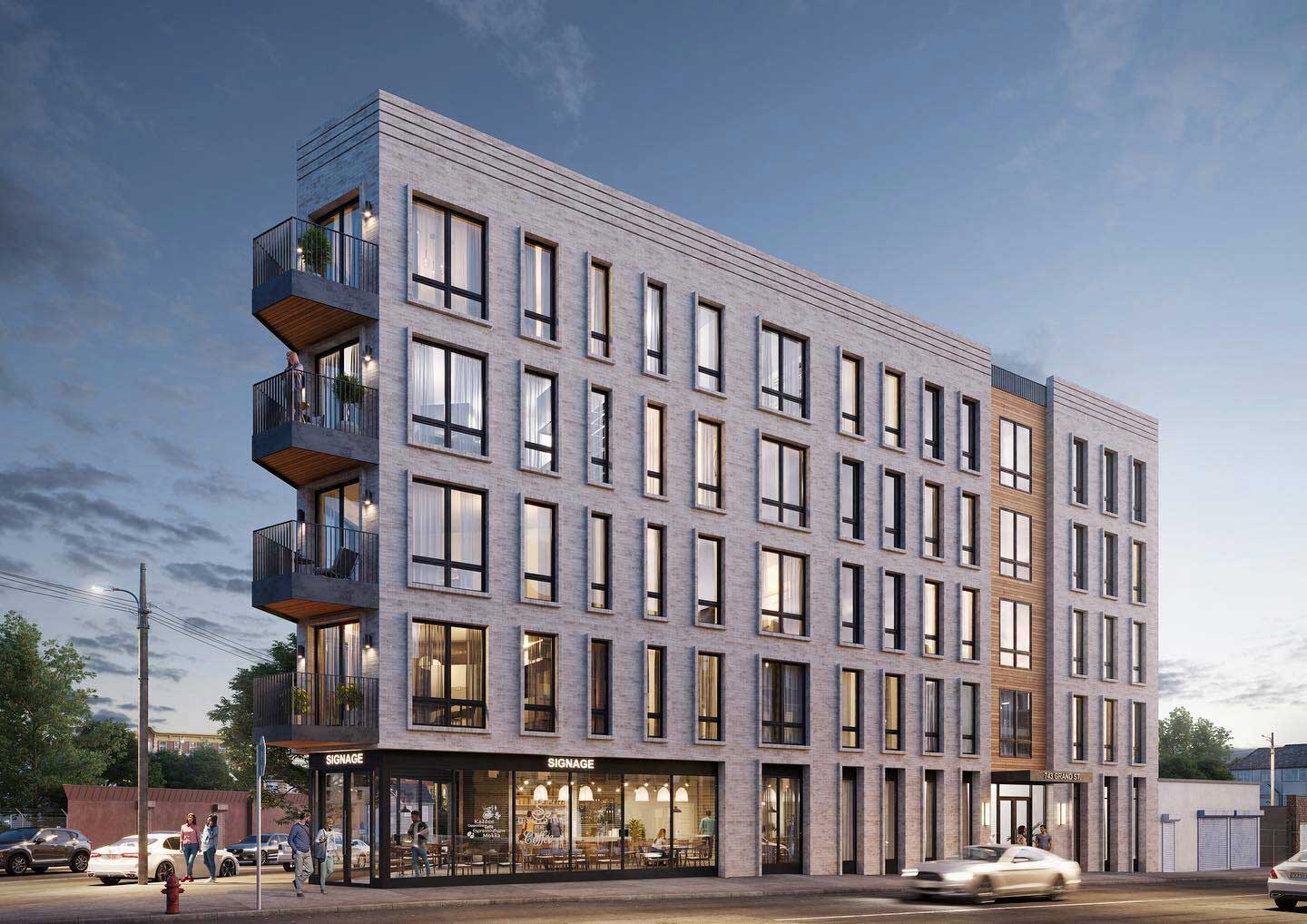 The elevator building would include a total of 16 units, breaking down evenly between one and two-bedroom spaces. Select residences will sport balconies and while the development does not include any parking, a 1,662-square foot retail space will be featured on the ground floor.
The storefront will be entered on the corner of Grand and Harmon Streets, with the residential entrance along Harmon Street. Other features of the development include an 829-square foot common roof deck surrounded by two separate green roof facilities.
The exterior at 743 Grand Street will mostly utilize grey brick with a wood-look fiber cement in certain sections. The planning board granted the application a variance related to a rear yard setback when approving the proposal.
While a groundbreaking date for the project has not been announced, the approval is the latest sign of life along this western stretch of Grand Street. A 48-unit development at 632-652 Grand Street was approved just blocks away earlier this year and a few other proposals have emerged in recent months.