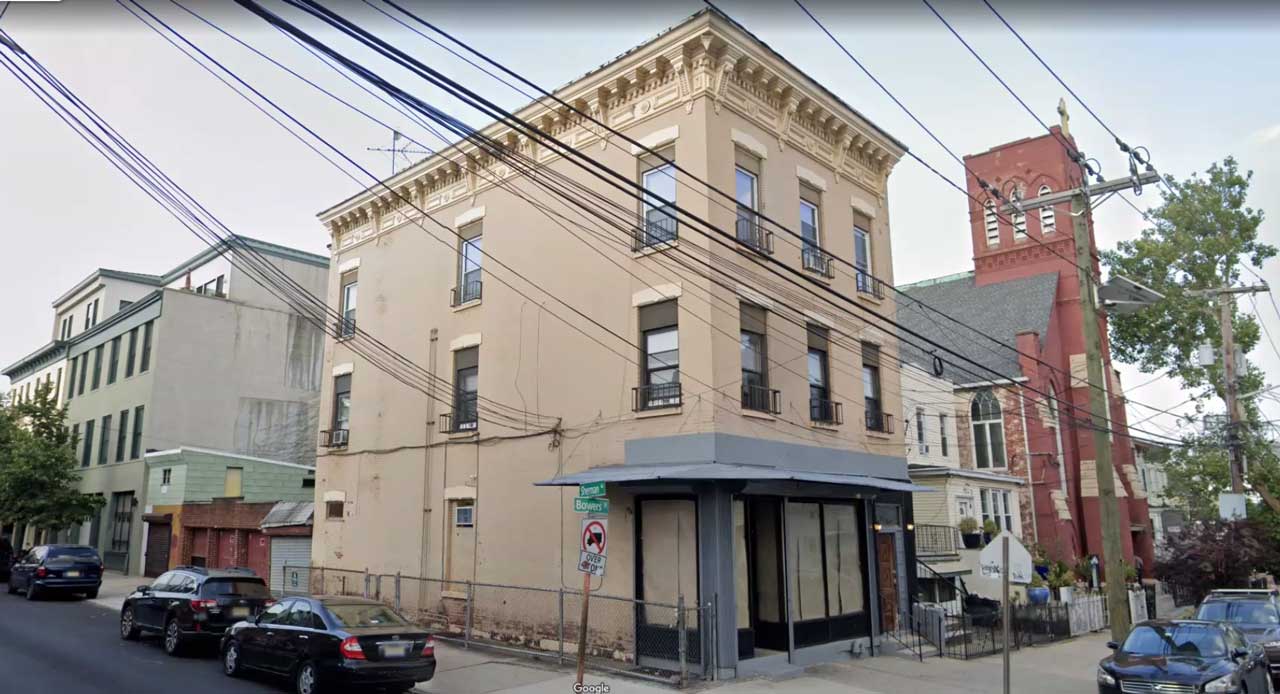 A historic corner property in The Heights has been given the go-ahead to build an addition, although the expansion is scaled back a bit from what was first proposed.
During their May 11 meeting, Jersey City's Zoning Board voted 5-2 to approve plans for 74 Bowers Street. Plans for the property first emerged almost two years ago, but the approved final version has been altered a bit since then.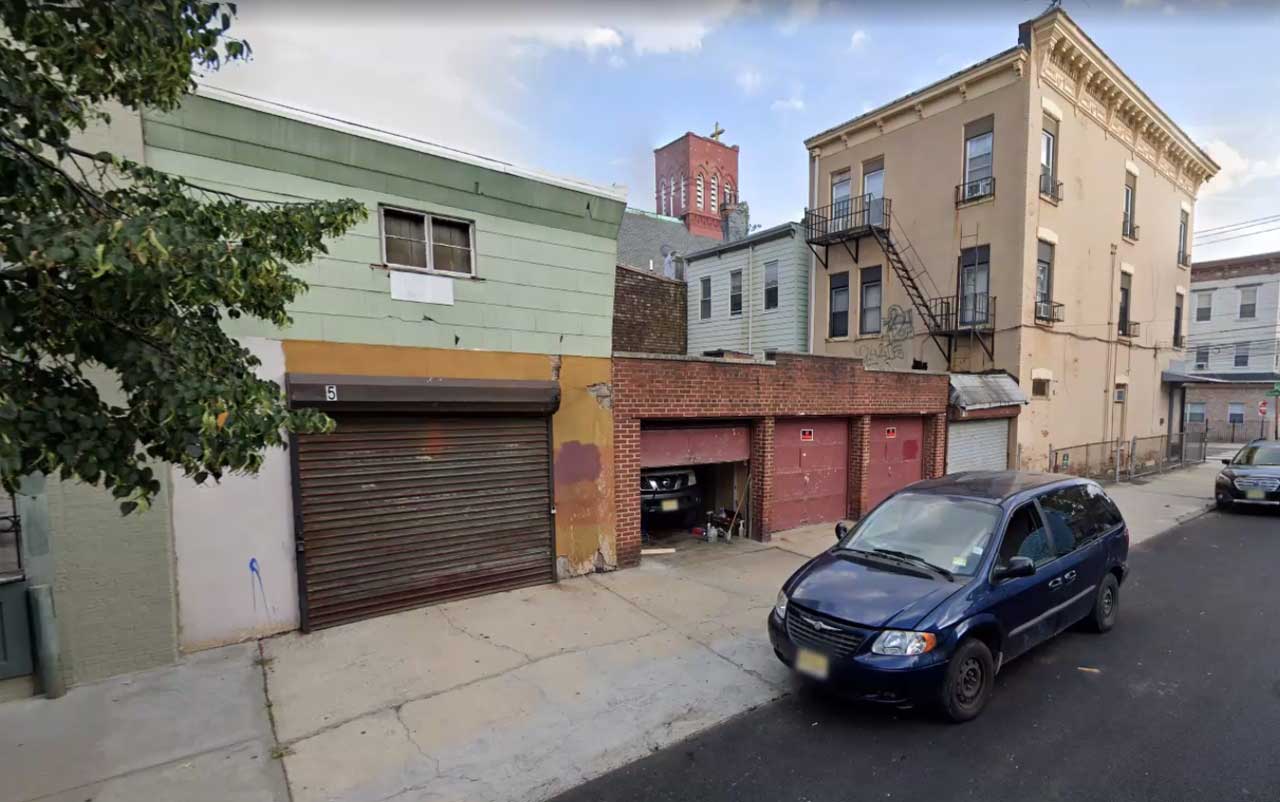 The new design was drawn up by Hampton Hill Architecture and leaves some open space between the future expansion and the neighboring property on Sherman Avenue. The revamp also does away with the previously proposed live/work unit on the ground floor, which will instead include a 675 square foot storefront facing Bowers Street and a one-bedroom unit in the rear.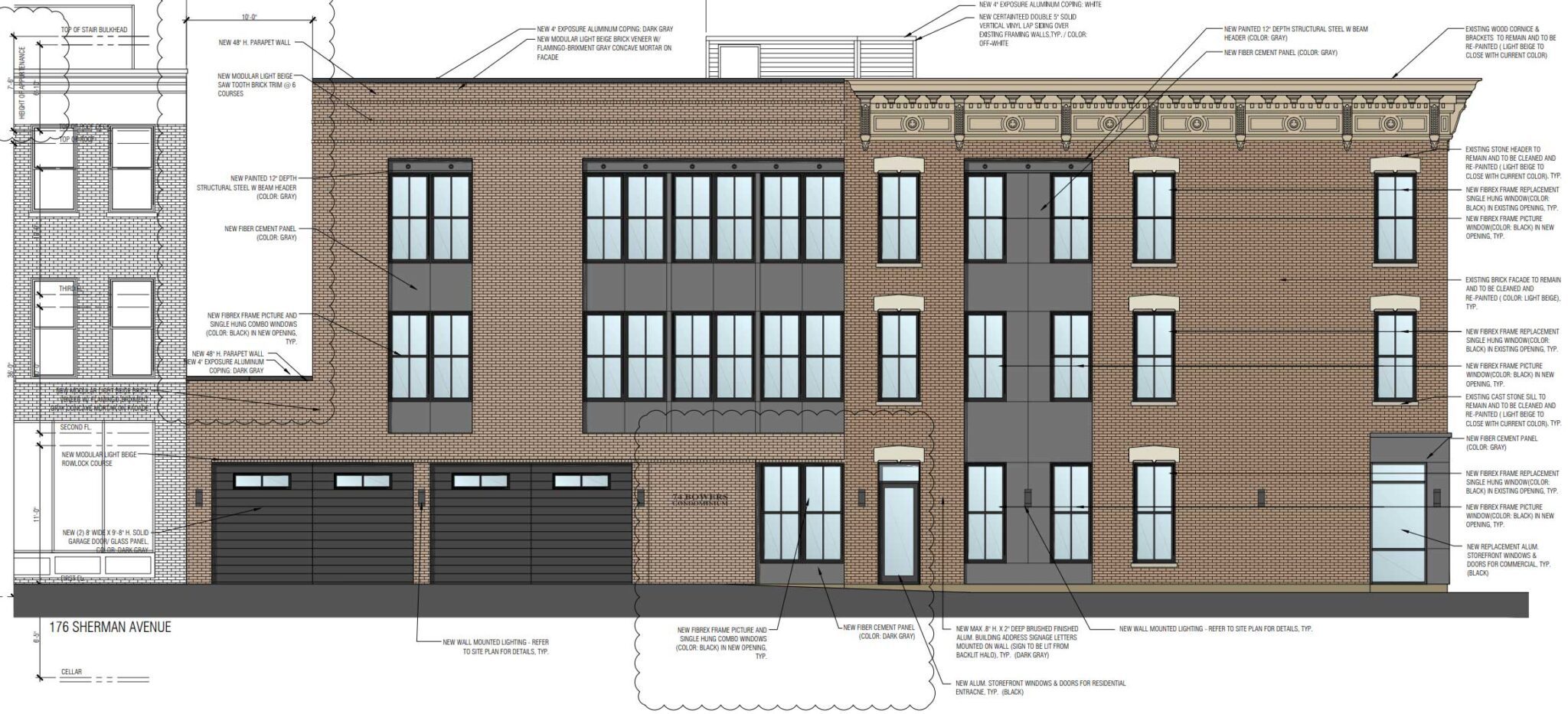 The expansion itself will be built where five garages currently sit on the land and utilize a light beige brick veneer to match the existing structure. The remainder of the project looks to preserve a wood cornice at the property and restore and paint existing brick alongside fiber cement panel windows and a black aluminum storefront.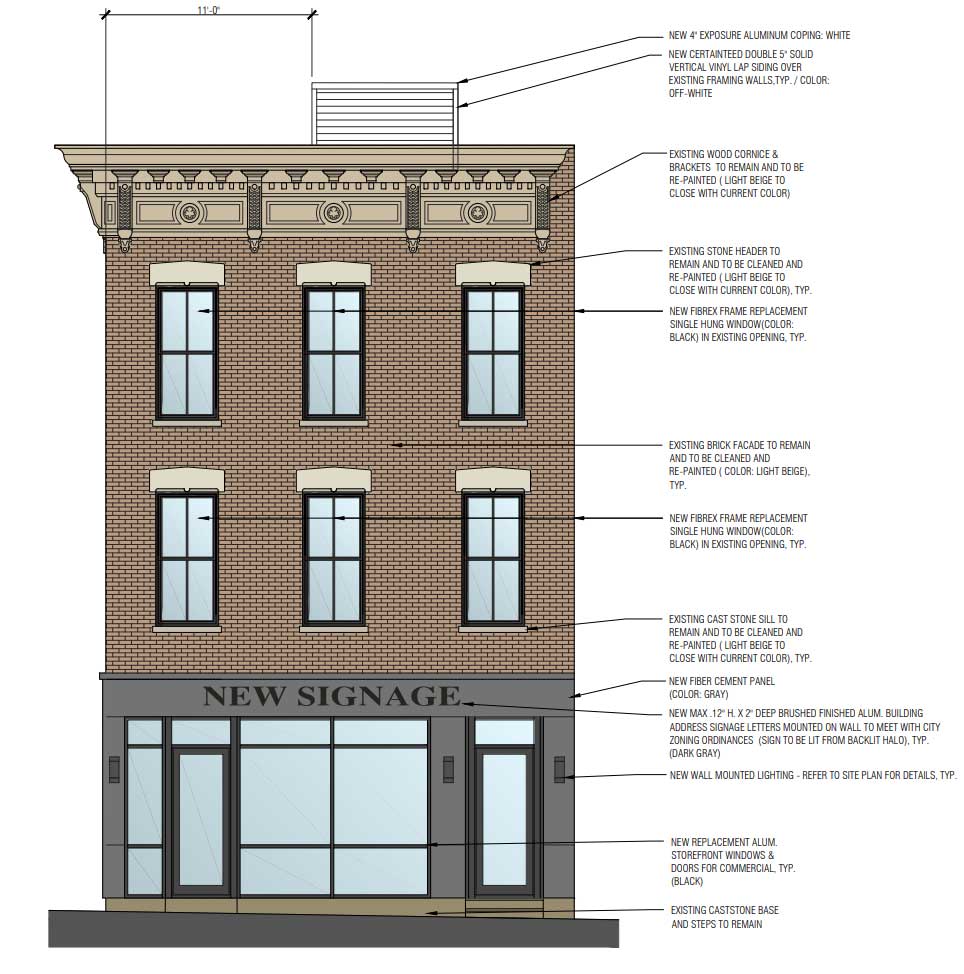 The second floor of the future 74 Bowers Street will include a pair of two-bedroom units, while the third story will sport a three bedroom, two bath residence that includes a private roof deck surrounded by a green roof.
To compensate for the loss of the garages at the property, four off-street parking spaces will be built in the development's expansion along the Sherman Avenue side of the building.
The zoning board granted several variances to the project related to rear setbacks, maximum curb cut, and maximum driveway width. A groundbreaking date for the expansion has not been announced.