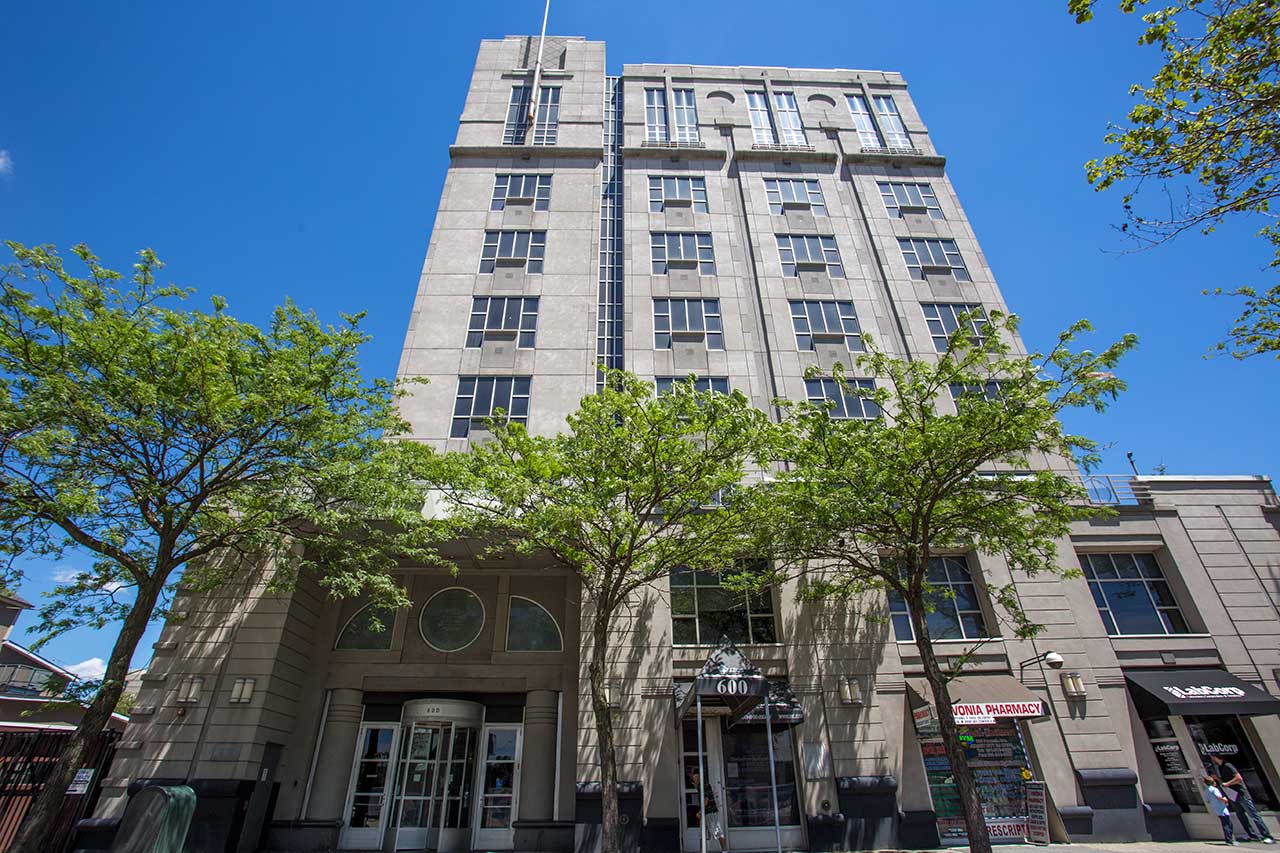 Rhodium Capital Advisors just purchased 600 Pavonia Avenue, between JFK Boulevard and Summit Avenue, in Jersey City. The 8-story, 85,000 square foot office building was acquired for $20 million and will be immediately filled with commercial tenants.
Located in Journal Square, the purchase of 600 Pavonia Avenue further positions Rhodium Capital Advisors as an identifier of developing areas who adds value to existing properties. Started in 2012, Rhodium Capital Advisors has purchased over 100 buildings worth more than $500 million and owns/manages thousands of apartments in other up-and-coming areas in and around New York City.
"We are pleased to have been able to not only acquire this prime property, but also to have immediately improved its value by securing leases with a diverse mix of new commercial tenants," said Daniel Shragaei, Managing Principal of Rhodium Capital Advisors. The building will undergo $3 million in improvements and renovations.
Just steps from the Journal Square Transportation Center and surrounded by a building boom that will bring over 5,000 apartments to the neighborhood over the next few years, 600 Pavonia is extremely well-positioned for commercial success.
Jesse Toledano, of Joseph A Del Forno Inc, represented the seller and brokered the deal with Michael Golomb, an Acquisitions Manager for Rhodium.