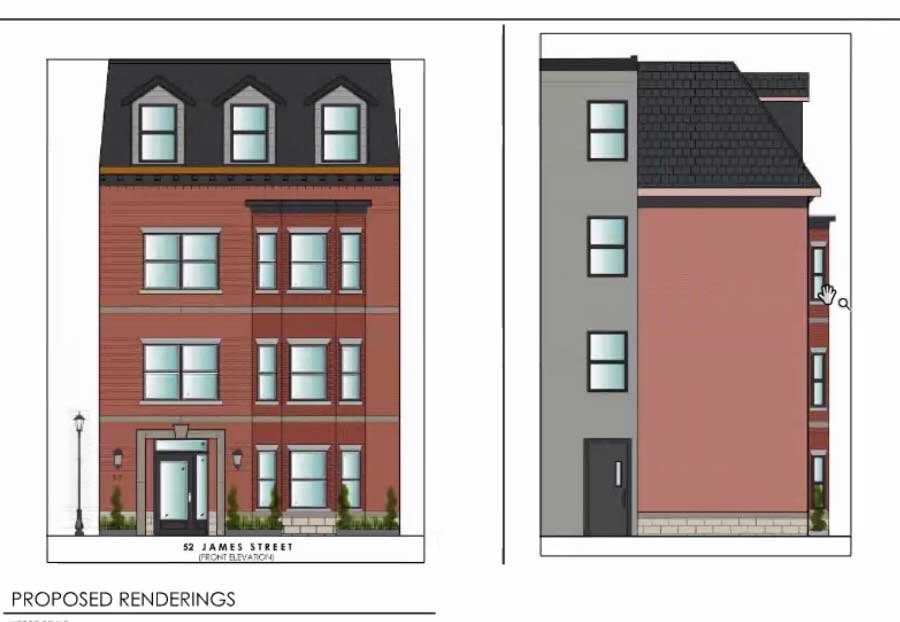 A four-story building approved by Newark's Landmark and Historic Preservation Commission last week could become the first new townhouse built on James Street in a century.
The proposed construction at 52 James Street is located in the city's oldest historic district, which has suffered a rash of demolitions since 1975. The neighborhood became one of the state's most endangered places, which is ironic, as the resident who founded the commission, Donald Dust, lived at 21 James Street.
The final design by local firm Brick City Reconstruction incorporated a number of historic features, such as a mansard roof, recessed doorway with a transom, and bay windows that meet the property line. A preservation commissioner praised both the final renderings as well as the architect's cooperation with the neighborhood. 
"This is just an example of, when a developer works with the community, what can be achieved," said Commissioner Nicaury Miller. "I think this is really a positive move towards showing other developers how they need to cooperate with those in the neighborhood."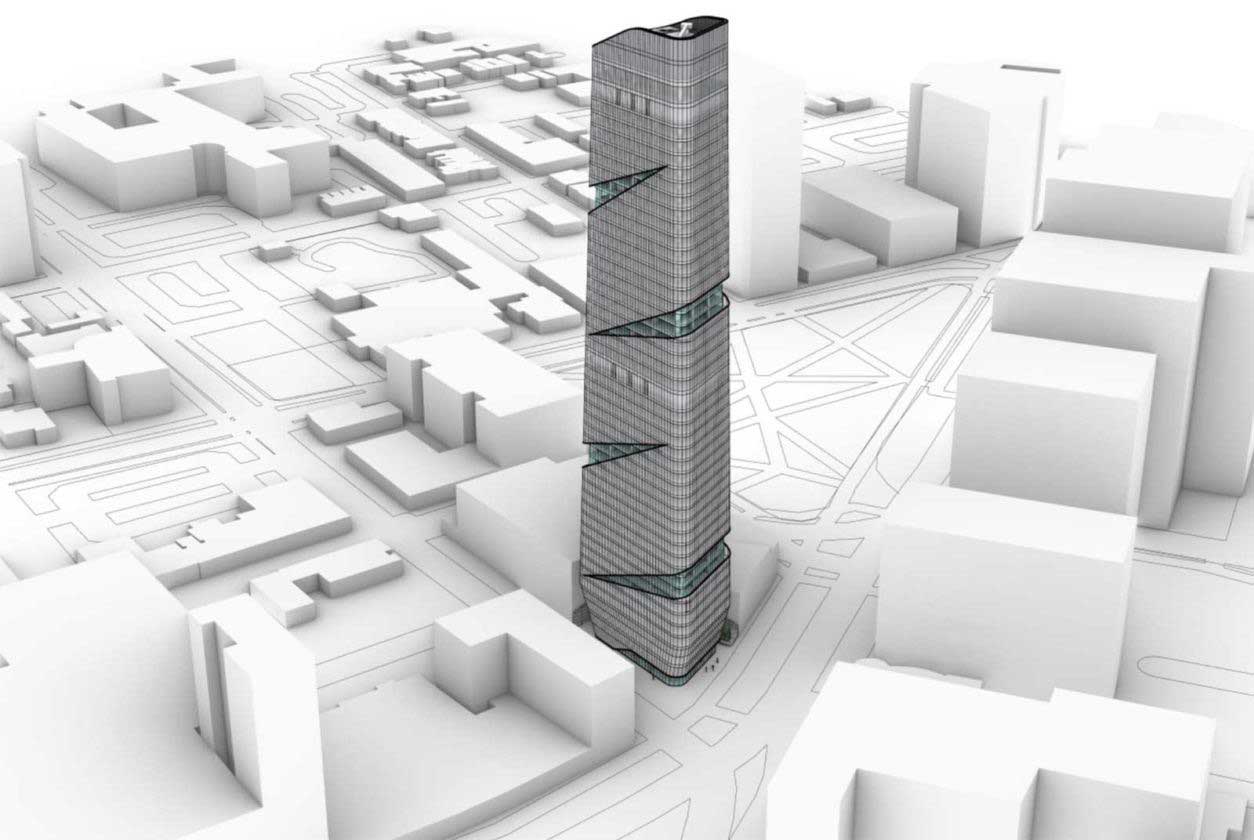 In light of recent news, it is possible to interpret Commissioner Miller's praise as a backhanded commentary on the neighborhood's battle with another developer. A 45-story skyscraper nicknamed the Arc Tower has drawn the ire of James Street residents for its out-of-scale design and the developer's unwillingness to cooperate with the neighborhood stakeholders.
In fact, Commissioner Frederica Bey accused the developer, whose name is still unknown, of lying about meeting with the local community. Then, when the meeting finally took place on Zoom, Tammy Hollaway, president of James Street Homeowners Association, said the developer never turned on their camera.
"The difference between a good developer and one that's unacceptable for our neighborhood is their willingness to value community development within their proposed project," Hollaway told Jersey Digs. "This includes site location, design, materials, functionality of the building, and its impact on adjacent properties and communities."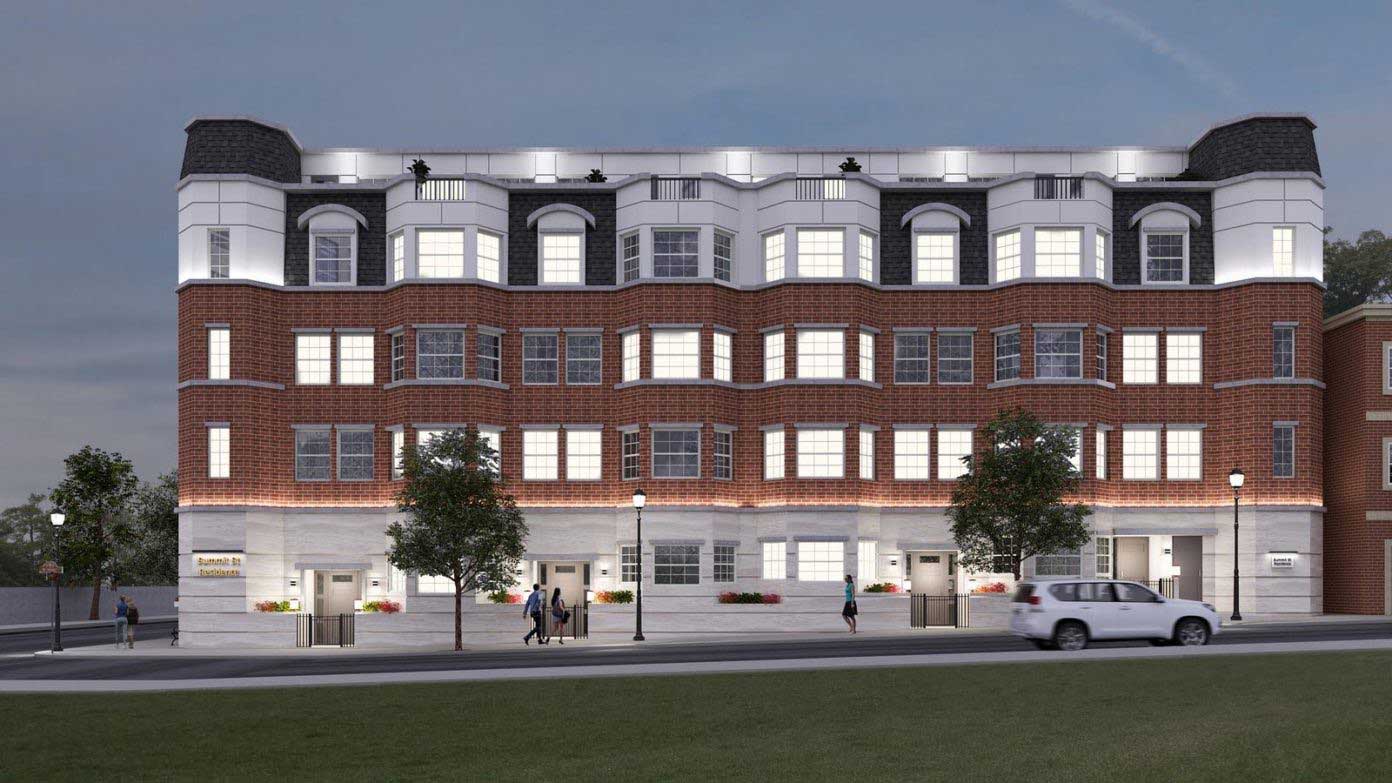 Another development on the western end of James Street was approved by the Zoning Board last year. A five-story condominium building with Victorian-inspired accents like a brick facade and mansard roof will contribute to the "assimilation" of the historic streetscape that Hollaway advocates for.
"It may sound like a nuisance for some or a burden by some developers but this is a very important standard for equitable development, community development, and improvement," Hollaway said.