A new development has been proposed for 461-469 Newark Avenue, at the southeast corner of Waldo Avenue, in the easternmost part of Ward C.
According to a legal notice, the building is slated to be six-stories tall, and will contain 25 market-rate residential units, in addition to a 5,311 square foot ground floor parking garage with one space per building resident. Construction is expected to be completed by March of 2018.
The project developer and property owner is Perth Amboy, Middlesex County-based 461-463 Newark Avenue, LLC. NJ Parcels data shows that the company acquired the lot in March of 2015 for $800,000 from Boonton, Morris County-based K.D. Properties.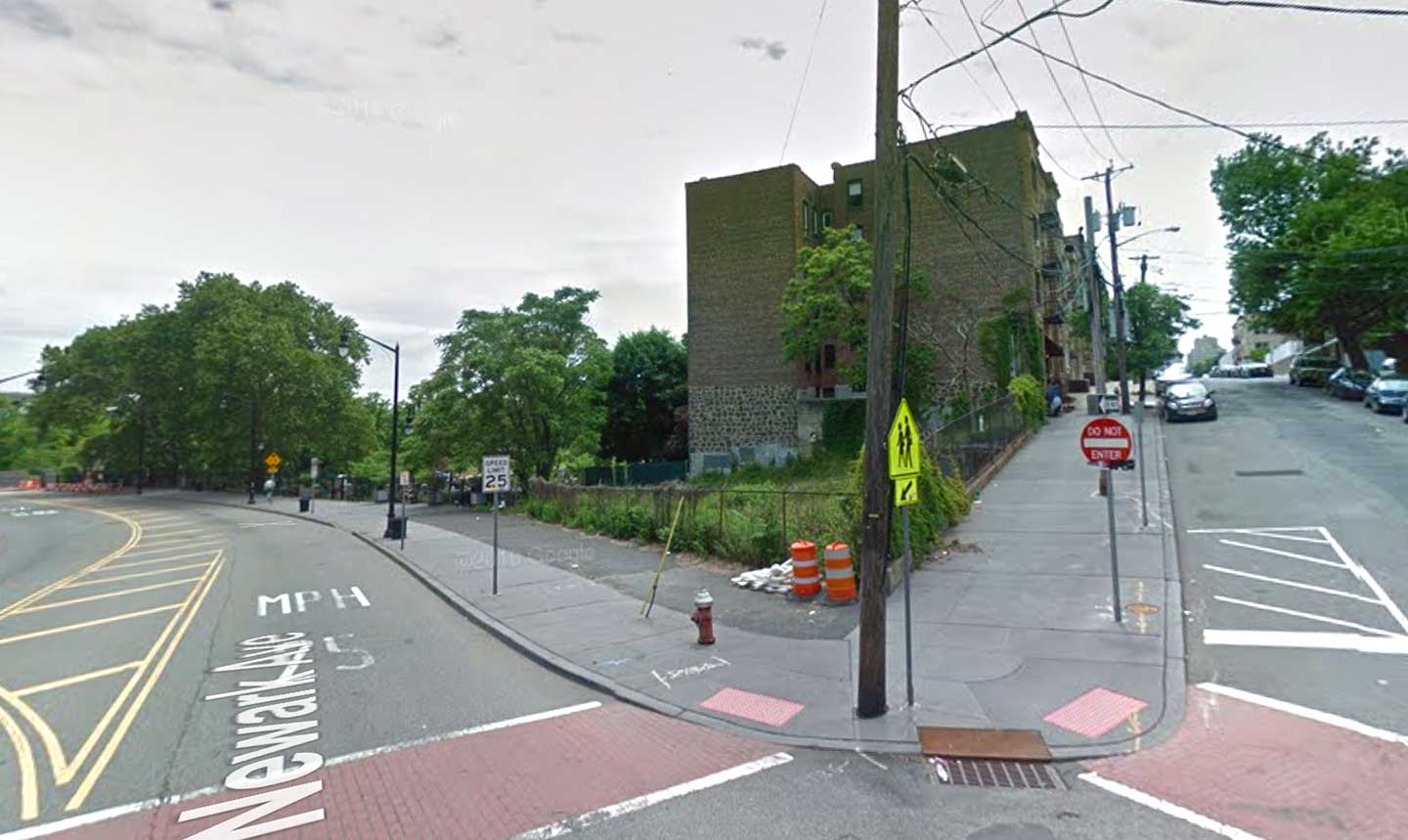 Plus, records show that the new development is slated to receive a tax exemption from the City of Jersey City. The exemption could last for five years, according to an ordinance, which states that the developer applied for it in August. It has already been approved of by the tax assessor.
In lieu of taxes, the developer would pay $0 in taxes due on improvements in 2017, 20% of taxes otherwise due on improvements in 2018, then 40% in 2019, 60% in 2020, and 80% in 2020. $45,467 is slated to be given by the developer to the Jersey City Affordable Housing Trust Fund. The Jersey City Municipal Council passed the ordinance on first reading at its meeting on October 26th.
The property where the building is planned for has been a vacant lot for several years, located adjacent to the 101-year-old Hudson Point condominium building and the historic Jersey City and Harsimus Cemetery, which dates back to 1829. The cemetery is known for being home to several goats that clear the property of weeds, and for events take place there throughout the year. William L. Dickinson High School is located diagonally across the street from the lot, and Newark Avenue is served by NJ Transit buses 80, 82, and 86 to Journal Square, Exchange Place, and Union City.
A similar project for the site was originally granted preliminary and major site plan approval by the Jersey City Board of Adjustment in 2008, but only now has development on the property begun to make progress.
[gmap height="250px"]469 Newark Ave, Jersey City, NJ 07306[/gmap]
469 Newark Ave, Jersey City, NJ 07306