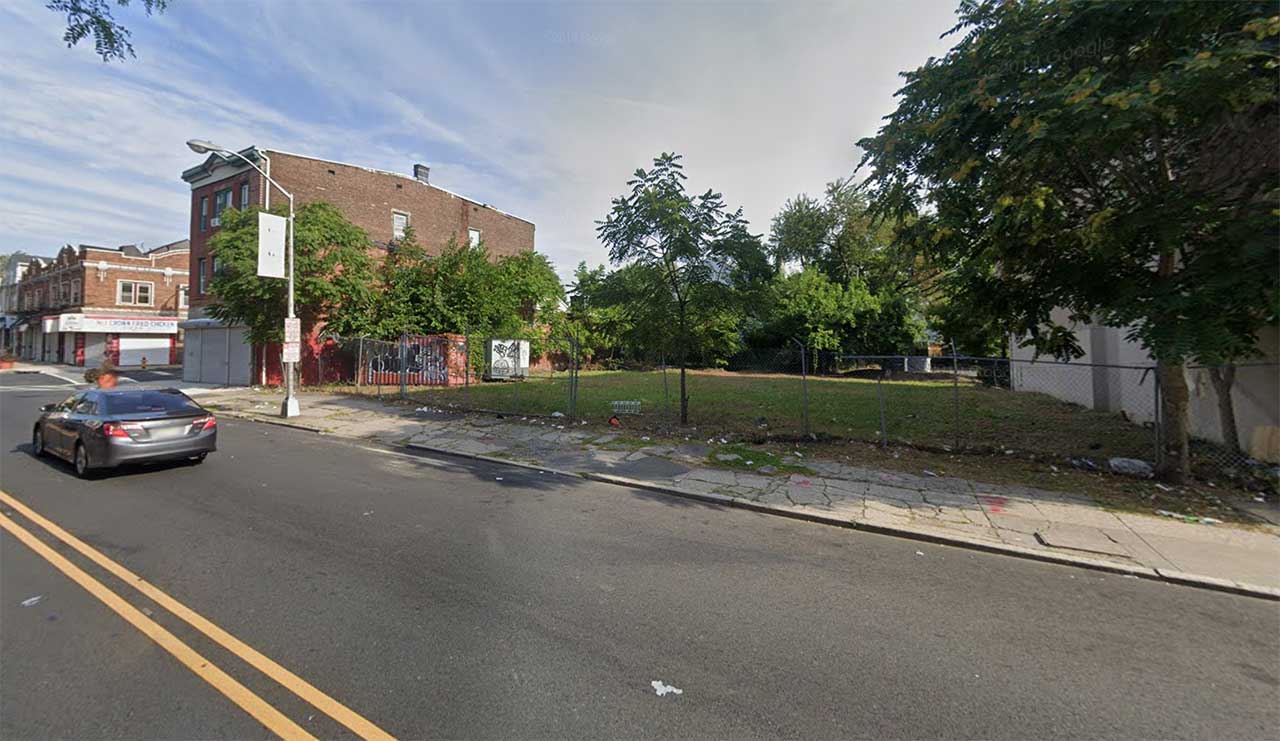 Two parcels that have long sat undeveloped along South Orange Avenue in Newark are now the subject of plans calling for a new six-story building.
The Newark Zoning Board of Adjustment is scheduled to hear plans this week regarding 291-295 and 297 South Orange Avenue, where Community Planning and Housing Dev. Corp. of Morris County has proposed a mixed-use development.
If approved and constructed as currently proposed, the building would include 45 apartments, four commercial spaces, a community room, and a laundry room, according to a January 25 memo from Gerard Haizel of the Nishuane Group.
Documents released by Newark's municipal government show that there would be five studios, 35 one-bedroom units, and five two-bedroom apartments. Parking spaces are not required and are not proposed, according to the memo and site plans from Artek Studio.
Haizel wrote to the board that in his opinion, "the proposed density is too great for the subject site and would have a significant adverse impact on the surrounding area," adding that "the increased height of the building, coupled with the increased density makes this development, as currently proposed, inappropriate for this site. The applicant should reduce both the proposed height and density to bring both more in line with the permitted standards."
The two properties are located between Littleton Avenue and South 6th Street and are a few blocks west of University Avenue. Site plans along with an application submitted to the City of Newark refer to this project as "Suncrest Commons."
The hearing regarding this matter is expected to take place over Zoom on Thursday, February 4, at 6:00 p.m.
Note to readers: The dates that applications are scheduled to be heard by the Newark Zoning Board of Adjustment and other commissions are subject to change.