This listing is brought to you by Alexander Calle and Dino Romeo of JC Luxury at eXp Realty. Want a listing featured? Contact us, [email protected]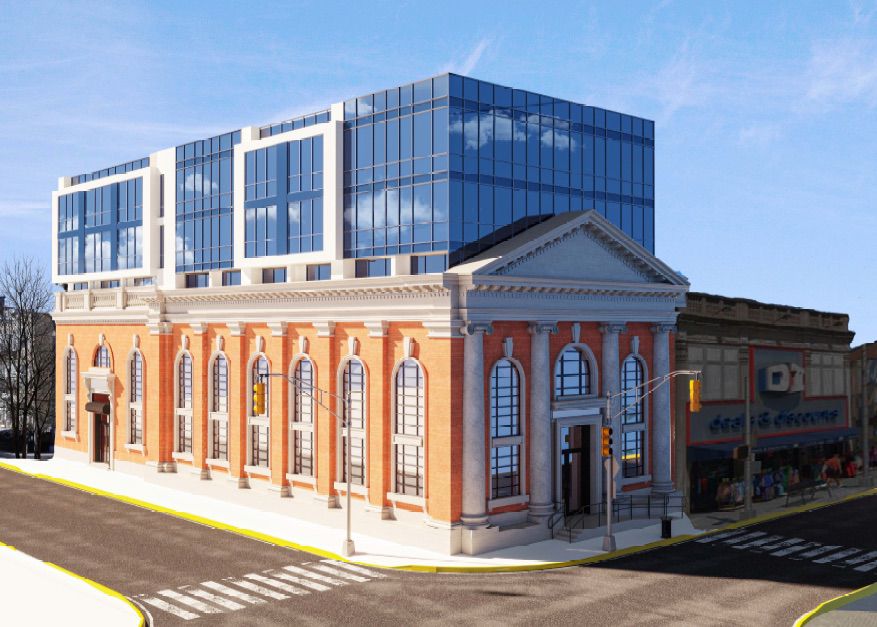 A historic former bank building on Central Avenue in The Heights neighborhood of Jersey City is currently being reimagined and seeking tenants for its next chapter.
Originally built in 1915 and most recently home to a Capital One location, the iconic building at 359 Central Avenue is prominently located along the Heights neighborhood's main retail artery.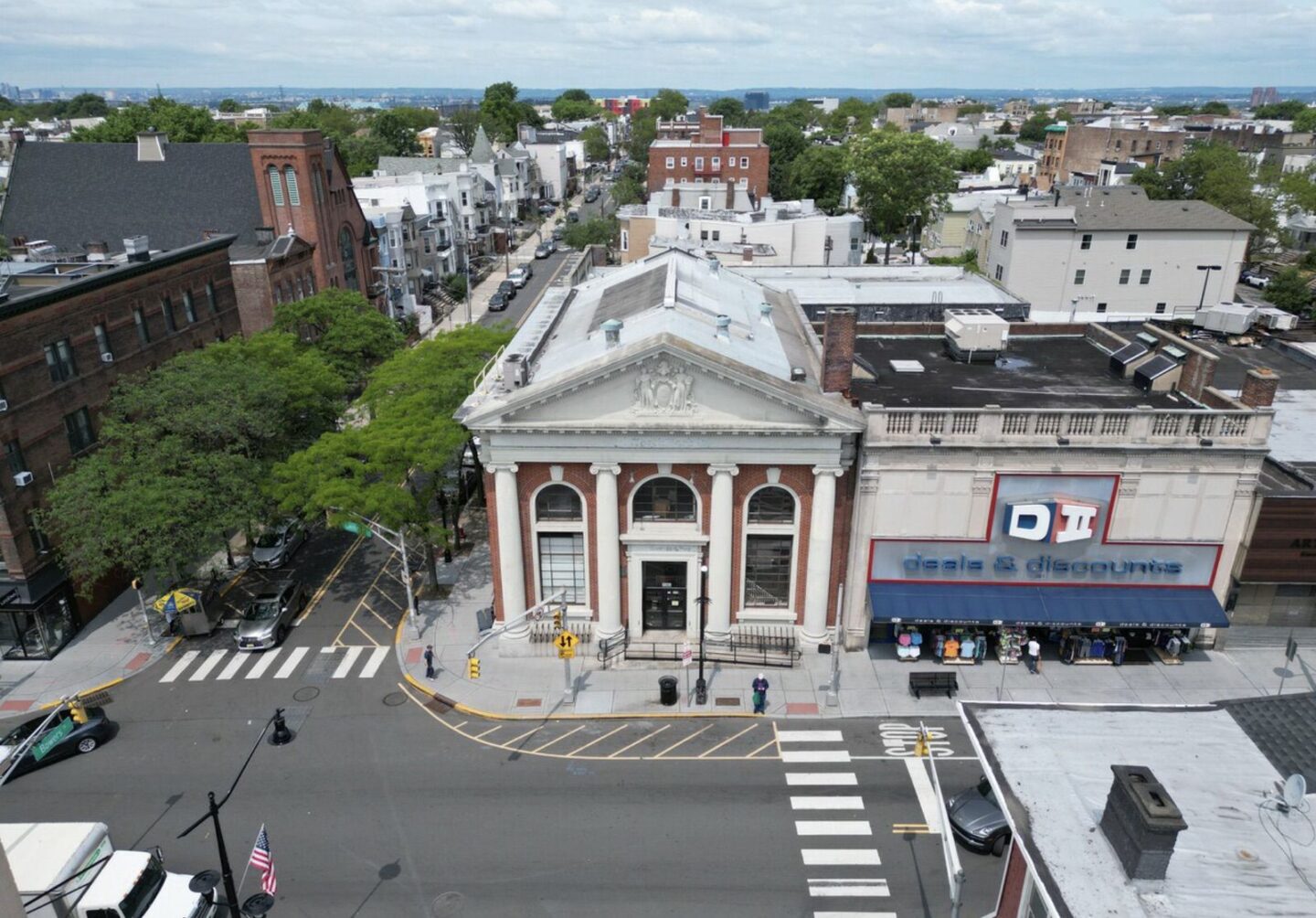 Listed by Dino Romeo, Head of Commercial for JC Luxury's new commercial division, the striking structure offers future tenants unmatched visibility, heavy pedestrian traffic, and historic charm – it is, without a doubt, a unique and rarely available retail opportunity for the area.
Inside, the building offers a wide open, 5,000 sq. ft. main level with soaring ceilings and historic details visible throughout. Plans are underway to add a 4,000 sq. ft. mezzanine level above. Spaces are divisible to suit tenants' needs.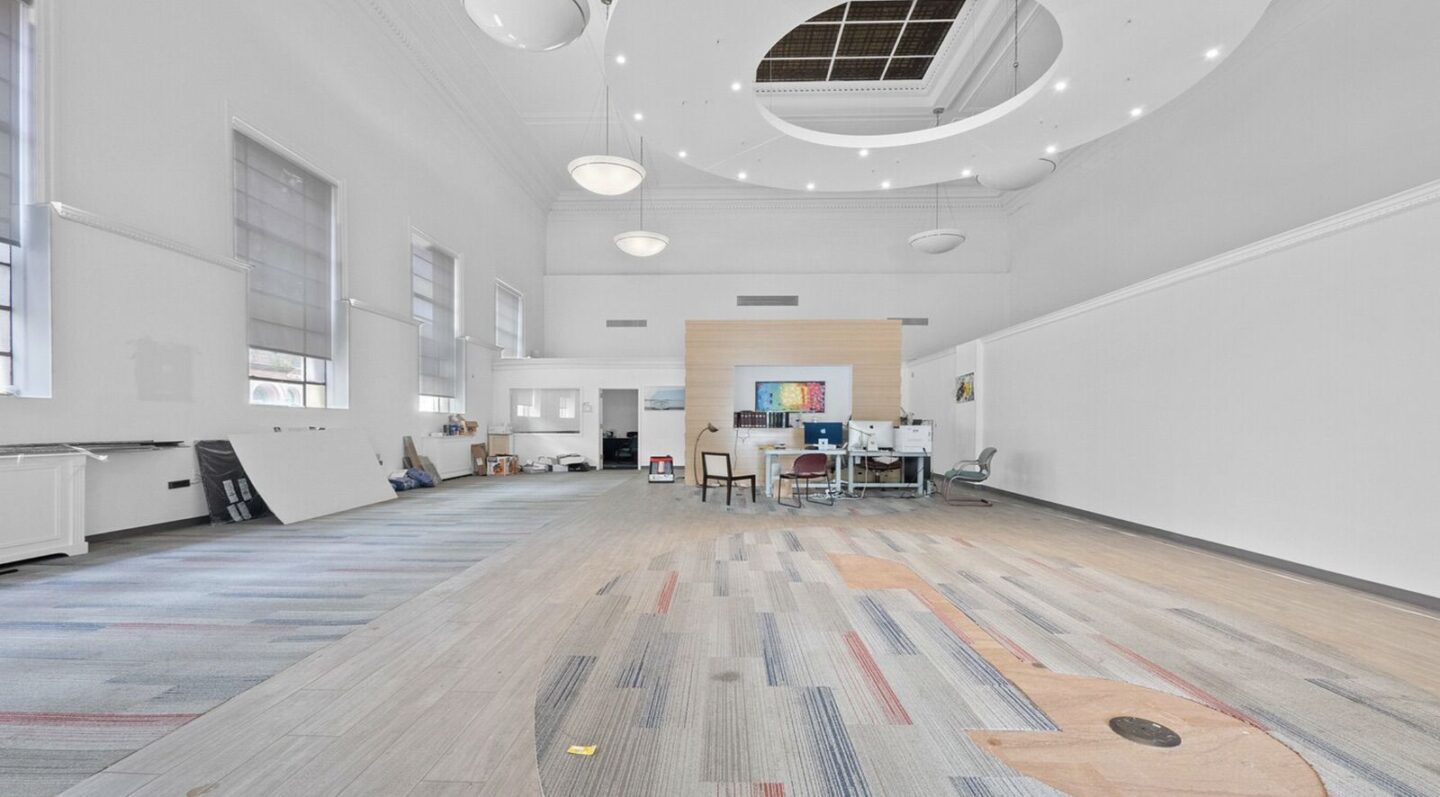 The Heights is one of Jersey City's fastest-growing and most popular neighborhoods, attracting many new residents from Downtown Jersey City, Hoboken, and NYC.
New residential construction is underway throughout the area with new restaurants and shops opening regularly too. Central Avenue is the heaviest trafficked corridor in The Heights – current retailers include Stop & Shop, Walgreens, Dulce de Leche Bakery, Wonder Bagels, Pizza Masters, and more.
JC Luxury is the premier listing team behind this unique retail opportunity. The firm offers unparalleled full-service real estate development solutions. With a team of seasoned professionals boasting extensive experience in project acquisitions, approvals, design, capital stack, construction, and leasing, JC Luxury's Alexander Calle and Head of Commercial Dino Romeo are equipped to handle every aspect of your real estate development needs. Their team of over 20 leasing agents is dedicated to ensuring the successful occupancy of your residential and commercial spaces.
For more details about this rare opportunity contact Dino Romeo of JC Luxury at eXp Realty at 201-478-2666 or [email protected].