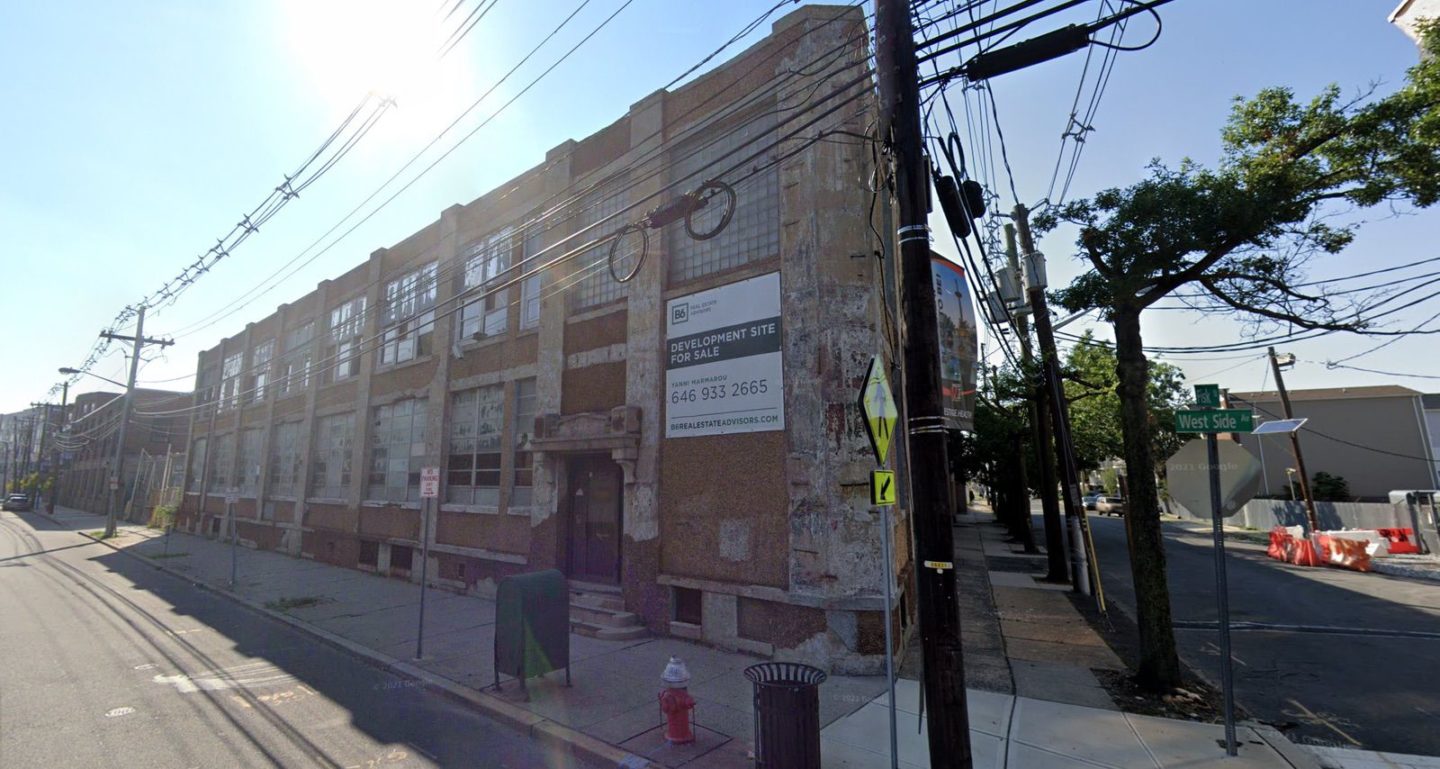 An industrial property near New Jersey City University is slated to be adaptively reused and significantly expanded following local officials signing off on a revitalization plan.
Big things are in the works for several parcels totaling just about an acre of land at 277-301 West Side Avenue. The properties, which sold for $6.2 million last year, are located at the road's intersection with Fisk Avenue and currently feature a vacant warehouse plus surrounding parking lot.
Jersey Digs reported on the expansion proposal earlier this month and the development's application was approved by Jersey City's planning board during their March 21 meeting. The plans come from a company associated with Vreeland Projects.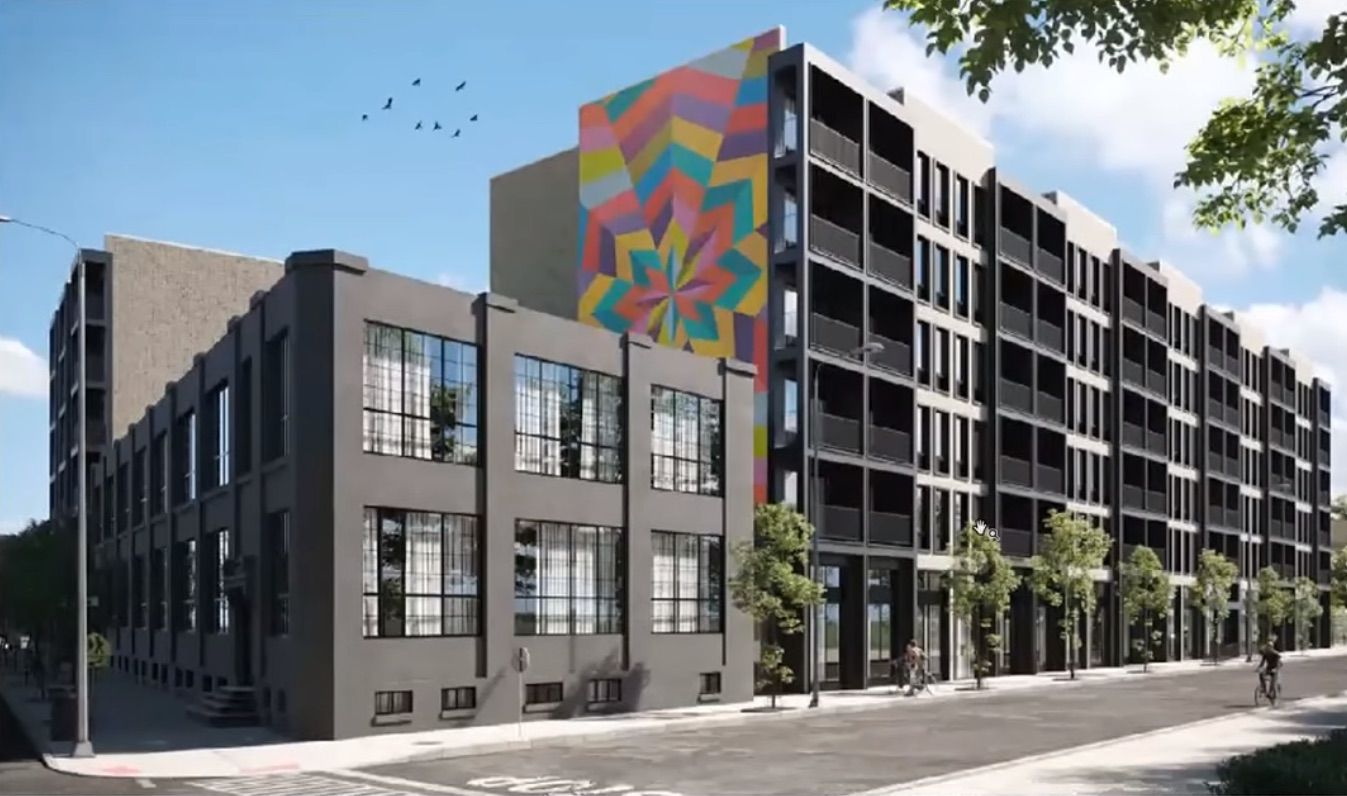 Designed by Weckenmann Architecture, the project will adaptively reuse the current warehouse on the land while expanding the structure. Existing chimneys and brick at the warehouse will be cleaned and restored as part of the work, with new windows and doors added to the building.
The new portion is slated to consist of a six-story residential building that tops out at just under 70 feet tall. The exterior of the development has changed a bit since the plans were first submitted and now boasts a darker look, but the development still makes an effort to blend in with the industrial vibe of the neighborhood.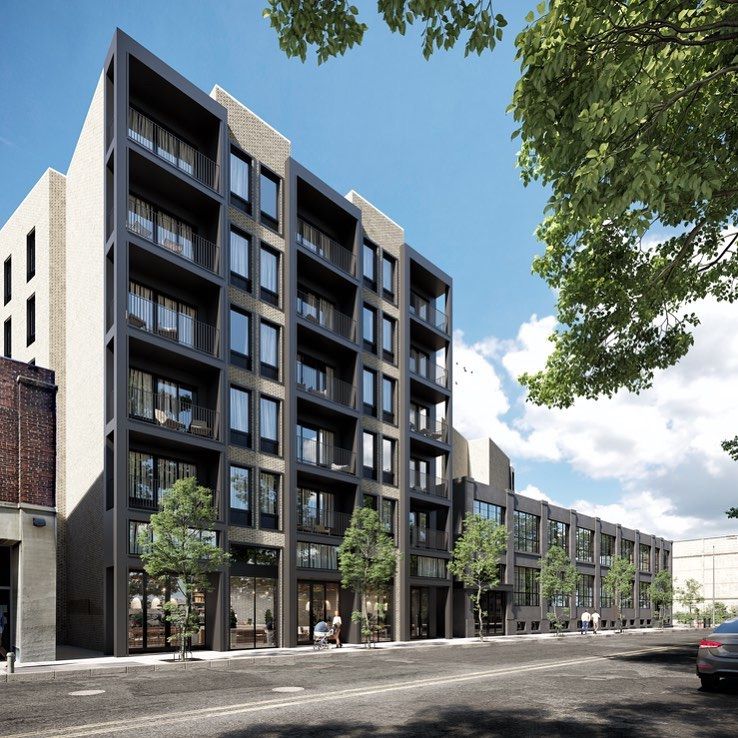 200 dwelling units are included in the development, set to break down as 41 studios, 119 one-bedrooms, 32 two-bedroom units, and eight three-bedroom spaces. The project will be utilizing an affordable housing overlay bonus within the West Side Avenue Redevelopment Plan, which requires 20 units to be set aside at the complex for those with modest incomes.
The ground floor of the building is slated to include three separate amenity spaces totaling about 4,800 square feet plus a 3,230 square foot "commercial amenity space." Plans for the development's second floor include an interior outdoor courtyard with a pool, lawn area, and lounge sections plus an additional indoor amenity space spanning about 5,500 square feet.
The top floor of the property's new portion will also feature a 2,900-square-foot common roof deck and renderings released for the development show a mural on the side of the building that faces the historic structure.
Parking for 100 cars in a garage is included, as is a bicycle room with space for 81 bikes. The project will also be providing a stormwater detention tank as well as an extensive green roof area of approximately 4,298 square feet on the top of the historic building.
The application was granted variances from existing zoning related to lot coverage, building coverage, and regarding the project's rear yard setback. Vreeland Projects has not yet announced a groundbreaking date for the development.