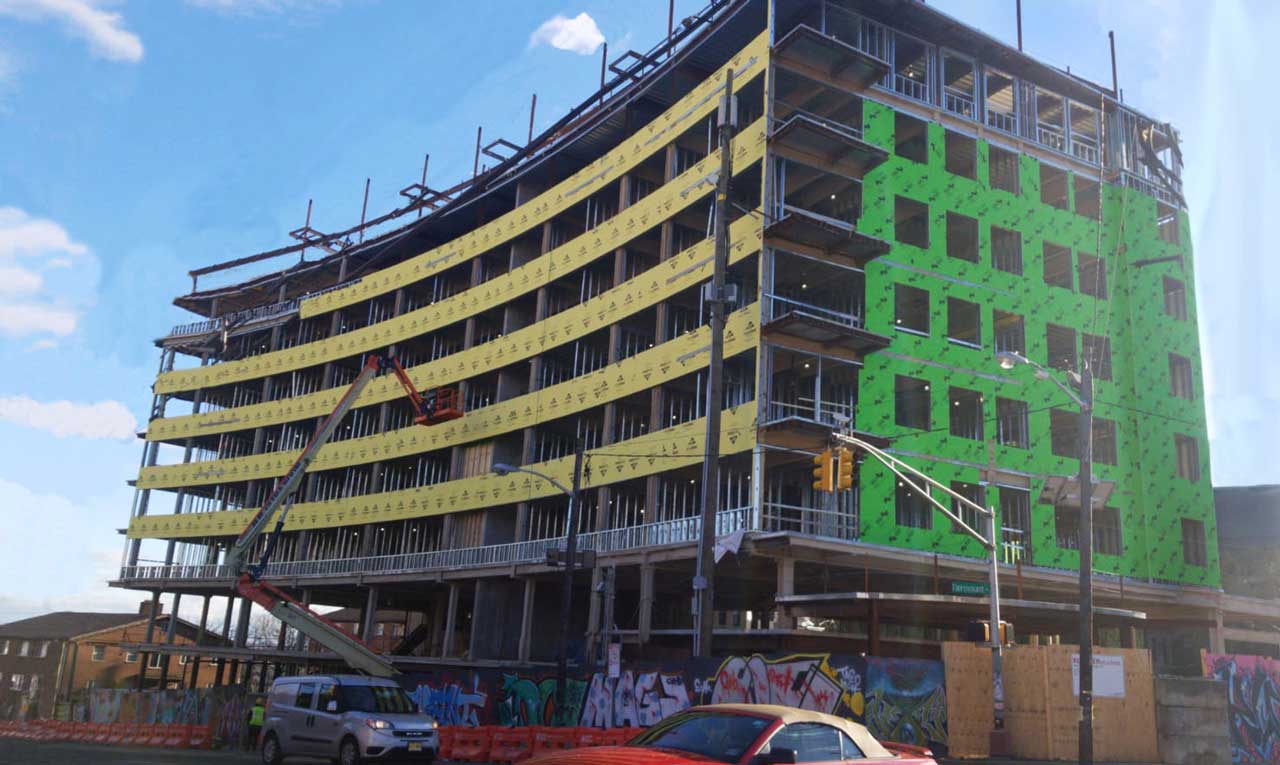 Progress Capital secured $30 million in additional financing for the largest development to date south of Montgomery Street in Bergen Hill, Jersey City, according to a recent press release. Located at 136 Summit Avenue, the mixed-use building will rise nine stories and total 159,861 square feet. Brad Domenico, a partner with Progress Capital, arranged the original acquisition loan in 2017, as well as the recent construction loan.
New York-based Monticello Equities is the developer behind the project on the site of the former Fairmount Hospital. After the demolition of the premises, bedrock was discovered and construction was delayed. Progress Capital's Brad Domenico worked with Leumi Bank to secure the $30 million loan in order for Monticello Equities to complete the project and recapture equity.
The building will feature 99 apartments, 2,240 square feet of ground-floor retail space, a 75-space parking garage, and modern residential amenities, as well as proximity to Journal Square.
Progress Capital is a real estate advisory firm founded in 1990 and has secured over $40 billion in construction loans and $150 million in directly funded bridge loans.