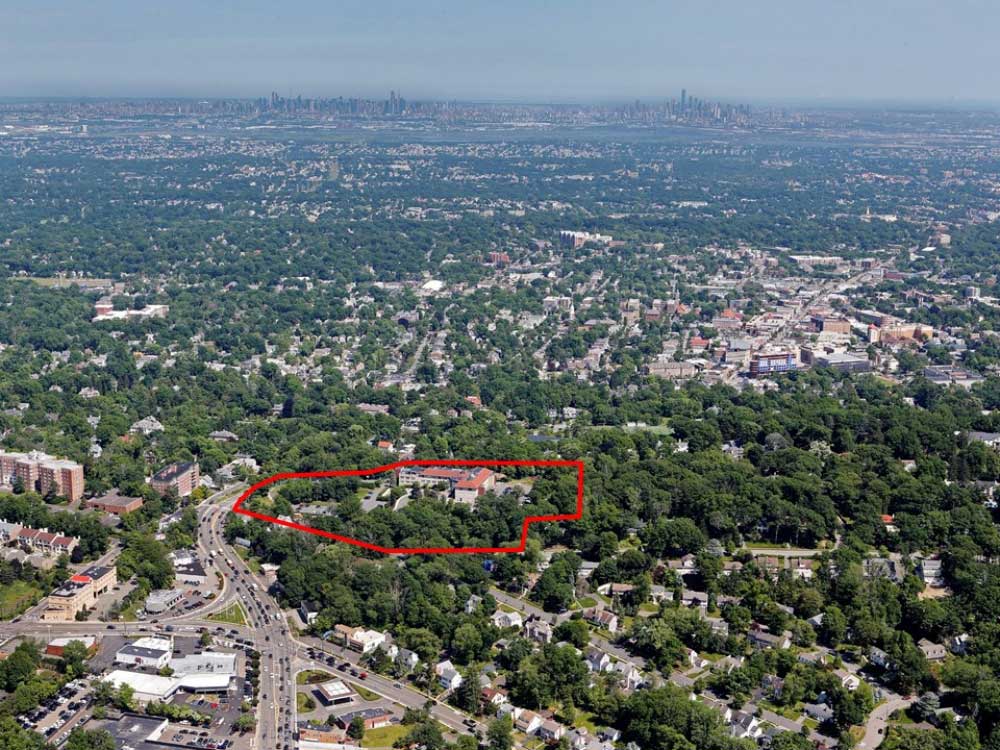 A "fairness hearing" next week could determine whether or not a plan to develop an apartment complex at the site of a suburban school will be able to move to the next stage.
Spectrum360's Academy360 Lower School, located at 1 Sunset Avenue in Verona along the Montclair border, could be replaced with a development that would be made up of 200 apartments and possibly include views of Manhattan. The project would be developed by BNE Real Estate Group and Canoe Brook Development, according to MyVeronaNJ.
A legal notice issued last month by Verona Township Clerk Jennifer Kiernan stated that the eight-acre premises are where 185 "market rate" and 15 "affordable housing" units are being proposed as part of a proposed settlement agreement between the Township of Verona and Spectrum 360 LLC. The "market-rate" portion of the development would consist of one-bedroom and two-bedroom apartments while a total of 380 parking spaces would be included in the project.
The news of the proposed settlement agreement comes more than a year after Jersey Digs reported about a listing that mentioned the property was for sale. At the time, BlueGate Partners was promoting that a four-story building with close to 300 units was envisioned for the site, which was once used by Hoffmann-La Roche's Roche Diagnostic Systems and Bankers National Life Insurance Company as an office building.
The proposed settlement agreement, along with similar agreements for a planned 46-unit project at 860 Bloomfield Avenue with 10 "affordable" apartments and a proposed 85-unit entirely "affordable" development at 85 Pine Street and four neighboring tracts, are all expected to go before a judge since these matters relate to the municipality's compliance with state "affordable housing" guidelines.
"The Court will evaluate whether the proposed settlement agreements are fair and reasonable to the region's very-low, low and moderate income households," according to the notice.
Superior Court Judge Robert H. Gardner is scheduled to hold the hearing regarding the proposed settlement agreements on Monday, December 16, at 1:30 p.m. at the Essex County Historic Courthouse in Newark, the notice states.
Note to readers: The dates of public hearings are subject to change.