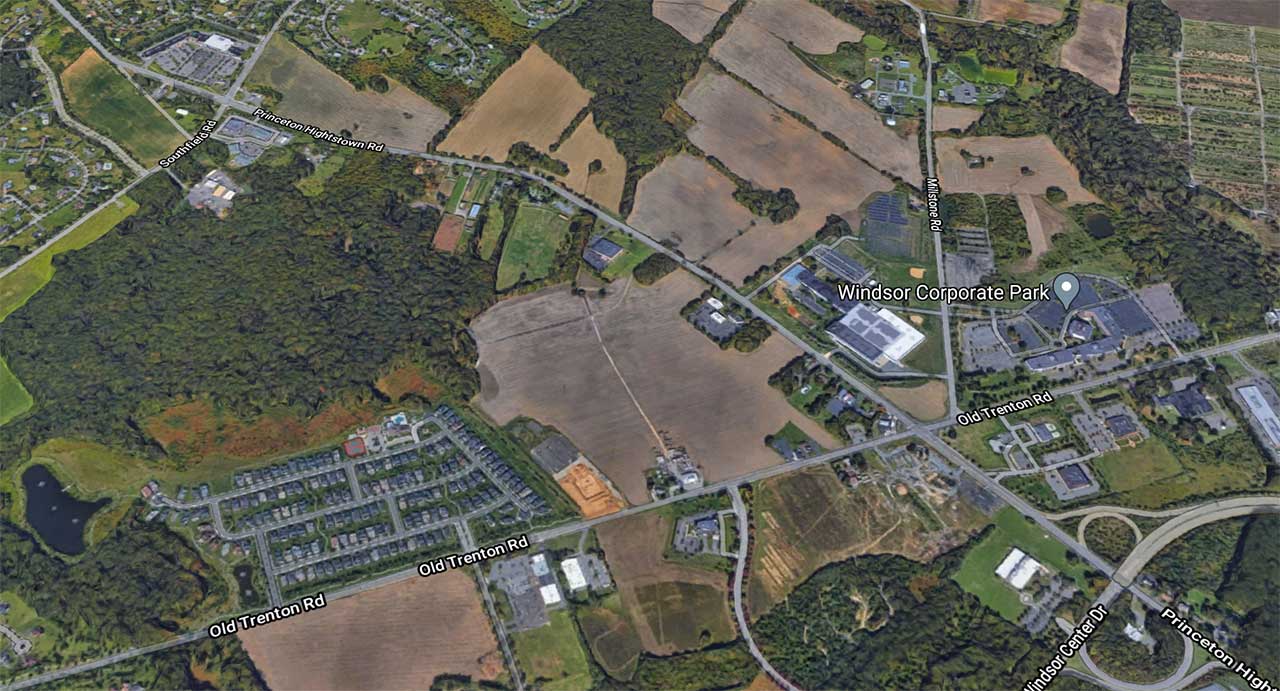 In a Mercer County municipality that has transitioned over the last several decades from being a rural community to a suburban one, two properties that remain largely undeveloped could become home to a large residential project.
A developer is proposing a complex with 187 residential units at 604 and 630 Edinburg Road in East Windsor Township. OTR East Windsor Investors, LLC's project would include "38 units to be made affordable to low and moderate income housing" and "associated recreational and other amenities," according to a notice from earlier this month.
Although the properties have Edinburg Road addresses, the premises are situated off of Old Trenton Road near Princeton Hightstown Road, not far from the Windsor Corporate Park.
State business filings indicate that OTR East Windsor Investors, LLC was incorporated out of Fairfield in 2015.
This matter was scheduled to go before the East Windsor Township Planning Board during its August 17 meeting. However, a notice from the municipal government states that the meeting has been canceled and that all items that were on the agenda have been carried to the meeting on September 14.
This development has apparently been in the works for several years and was mentioned in a 2017 report by Clarke Caton Hintz that was published by East Windsor Township. The report associated OTR East Windsor Investors, LLC with Woodmont Properties and stated that the municipal government entered into a memorandum of understanding with Thompson Realty and OTR East Windsor Investors, LLC "to define the terms through which the parties will construct an inclusionary housing development" at this rezoned 14.3-acre site.
The project was referenced again in East Windsor Township's 2020 mid-point affordable housing review report, which noted that the planning application was submitted on May 14 and that this "inclusionary family rental" development could include one-bedroom, two-bedroom, and three-bedroom units.
Note to readers: The dates that applications are scheduled to be heard by the East Windsor Township Planning Board and other commissions are subject to change.
Related: