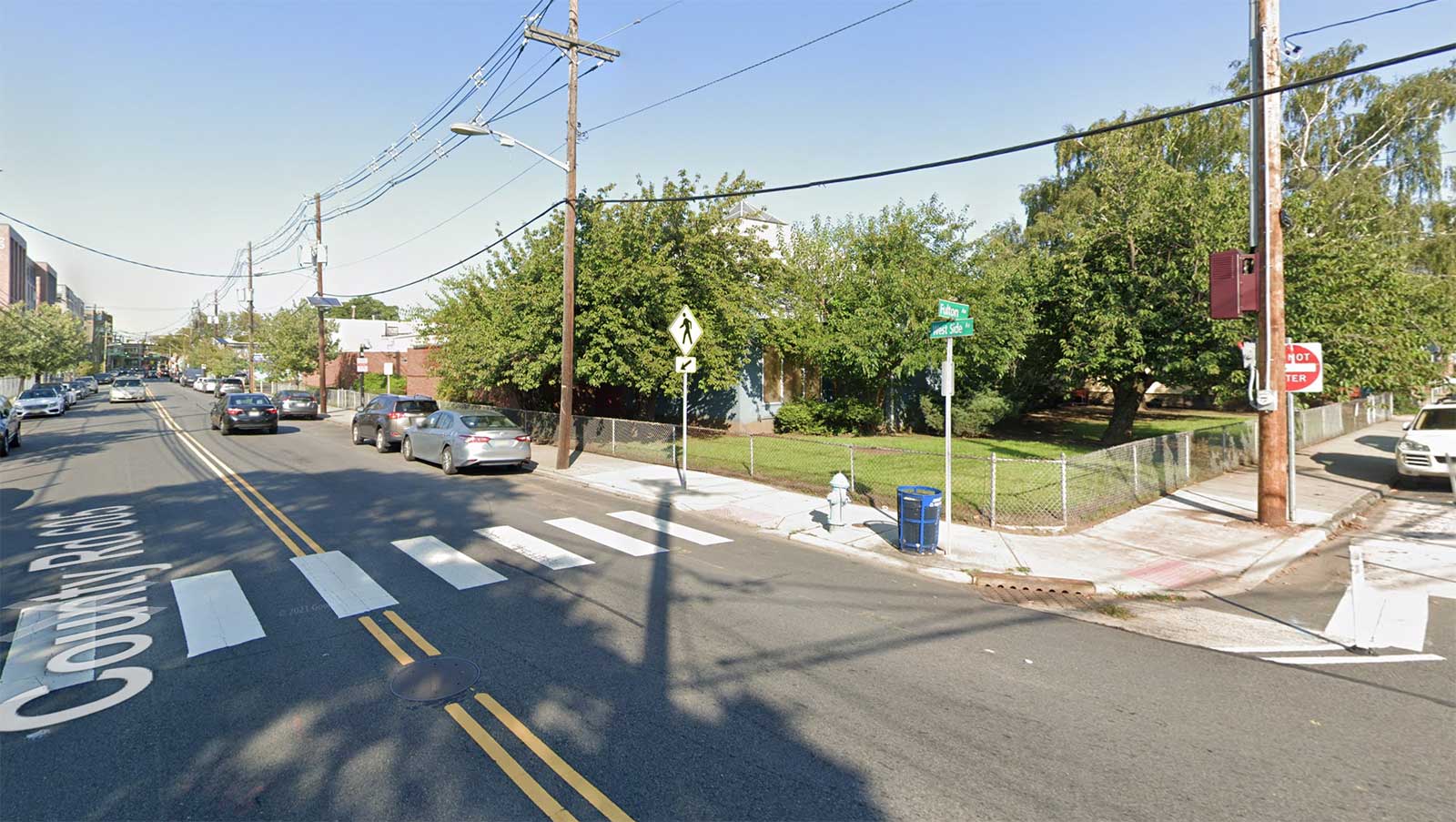 The path has been cleared to redevelop a Jersey City building that had been home to a religious congregation, as a large property along West Side Avenue is slated for a major overhaul.
During their March 21 meeting, Jersey City's planning board voted 5-2 to approve an application to revamp 176 West Side Avenue. The land, which stretches all the way to Fulton Avenue and sits across from a baseball field, is still owned by the now-shuttered Congregation B'nai Jacob despite closing their facility late last year.
The former sanctuary's stained-glass windows have already been installed at Temple B'nai Shalom in West Orange and a letter the congregation submitted to the city noted that the modest brick building has "no known significant architectural or historic features concerning the building or site."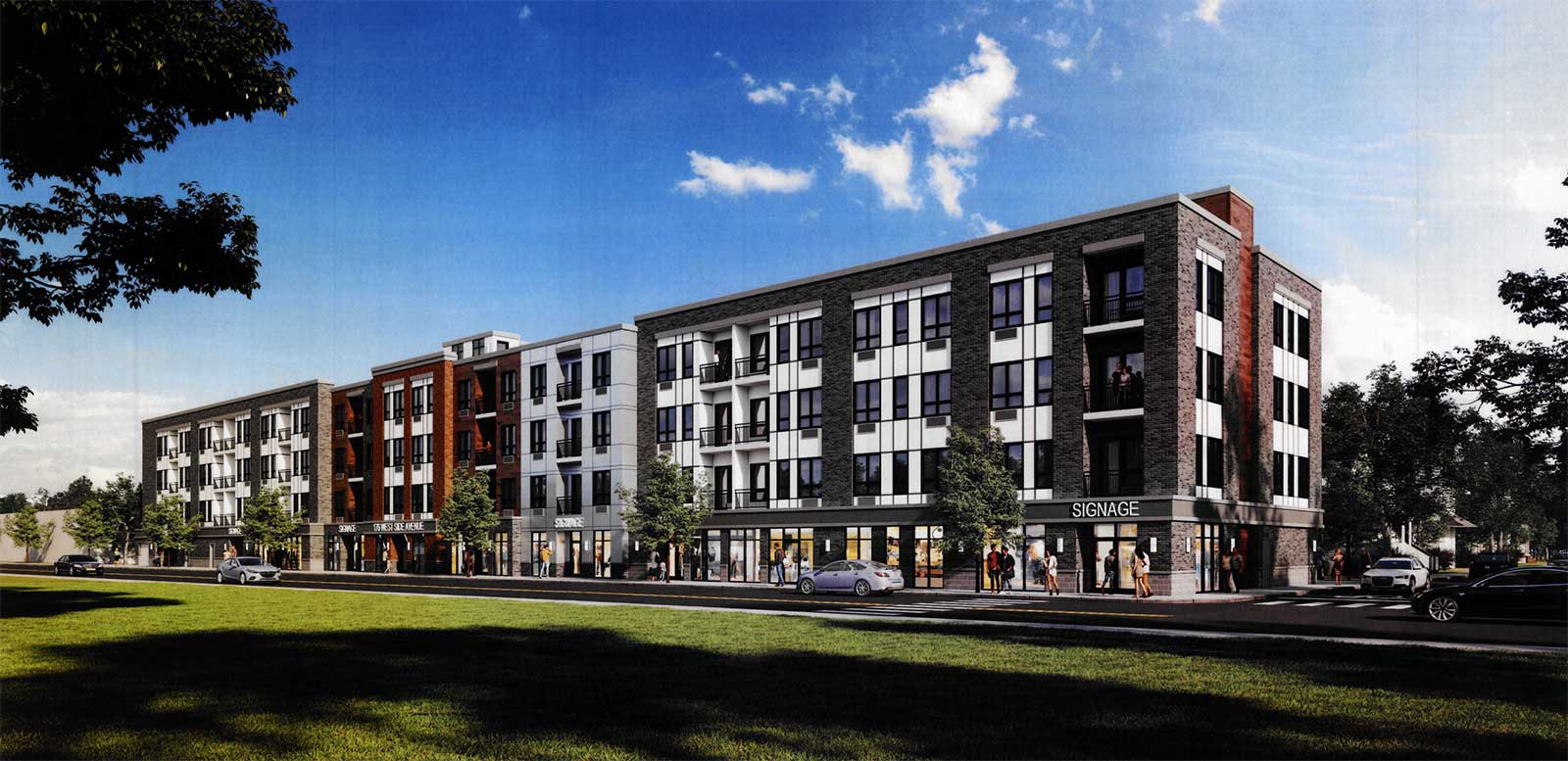 Redevelopment plans were submitted by 176 Westside Avenue Development LLC, an entity associated with Parsippany-based Rappaport Properties. The project, designed by Jarmel Kizel Architects and Engineers PC, consists of a five-story mixed-use building set to rise 55 feet along almost half a block.
The new version of 176 West Side Avenue is slated to include 67 residences and triggers Jersey City's Inclusionary Zoning ordinance. As a result, ten affordable units will be included in the project, with five set aside for low-income applicants and the other five designated for those with moderate incomes.
The ground floor of the development will include roughly 6,767 square feet of ground floor retail facing West Side Avenue split between two storefronts. 69 off-street parking spaces are included behind the structure, as are 38 bike parking spaces.
A 2,000 square foot amenity room plus gym will adorn the project's ground floor, while the roof of the development is slated to feature both a 2,200 square foot amenity deck plus a 2,235 square foot dog walk. An additional 6,200 square foot green roof will round out the building's apex.
The exterior of 176 West Side Avenue is slated to utilize dark gray and orange modular brick, cast stone, metal panels, and James Hardie board siding. Demolition has not yet begun at the property, and a groundbreaking date for the new project has not yet been announced.