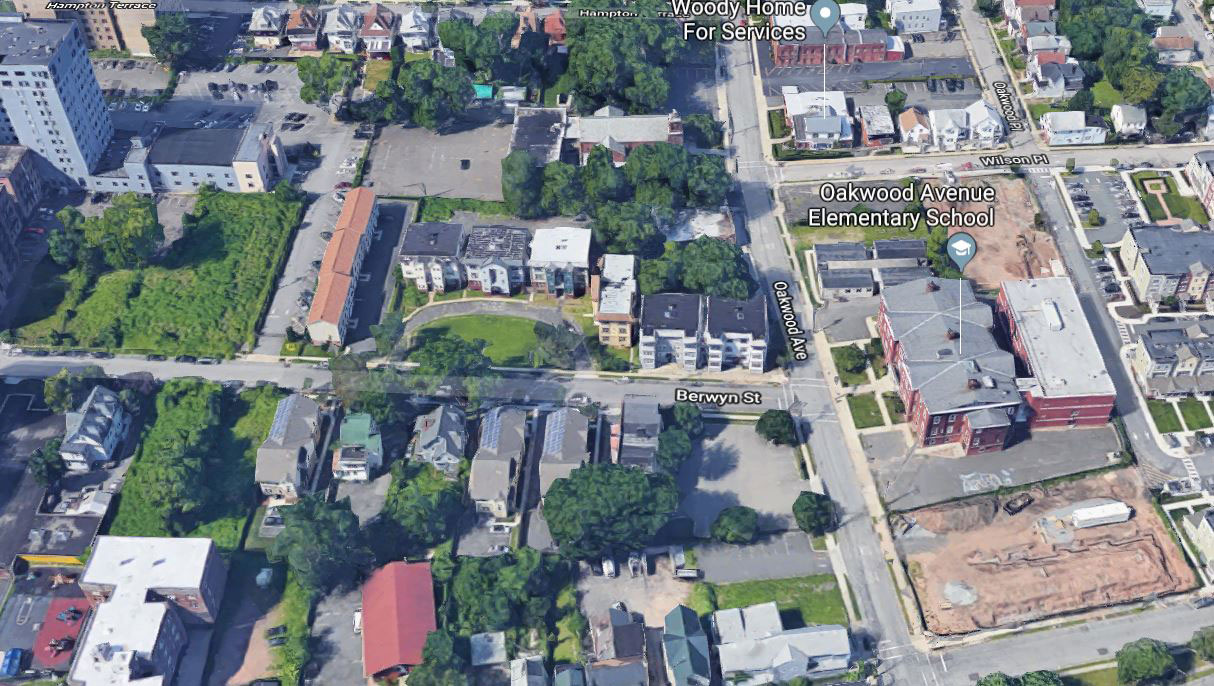 Changes could be in store for several adjacent properties in one Essex County city.
A hearing was scheduled for Wednesday to determine whether a proposed project will be allowed to move forward at 38-60 Berwyn Street along with neighboring 150 Oakwood Avenue in Orange.
A new development plan would add a six-story multi-family development with 173 units to the site, which is located near the East Orange city limits.
A public notice revealed that the building would consist of 41 studios, 96 one-bedroom apartments, and 36 two-bedroom units, along with around 1,000 square feet of retail space at the street level. Some of the apartments would include a den. There are also plans for a dog run, a playground, and an unclear amount of parking.
It is also not yet clear what exactly would be done with the structures that currently occupy part of the seven tracts. The premises include multiple apartment buildings, some of which are partially boarded up, though a portion of the site remains undeveloped.
A three-alarm fire caused 12 families to be displaced from their homes at the site back in 2017, according to PIX11.
The properties are situated near the Oakwood Avenue Elementary School and are roughly a block west of East Orange's South Harrison Street, the site of several prewar apartment buildings and recent development projects. They are also less than half a mile from the Brick Church station.
The developer was identified in the notice as Skyview Capital, LLC, a company that was registered out of Passaic two years ago. Tax records indicate that the Orange properties were recently acquired by LLCs associated with the Passaic address of a similarly named firm called Seaview Capital along with Aron Realty.
The LLCs, which have names like 150 Oakwood and Orange 46 Berwyn, reportedly paid between $200,000 and $720,000 for each of the lots over the last two years.
Skyview Capital filed an application seeking Preliminary and Final Site Plan Approval from the Orange Planning Board.
Related: