Jersey City's breakneck development continues to move inland. With downtown prices rising and development sites scarce, it appears Journal Square is the next frontier. If you've seen our Jersey City Development Map recently, you can see a major cluster of projects in the area.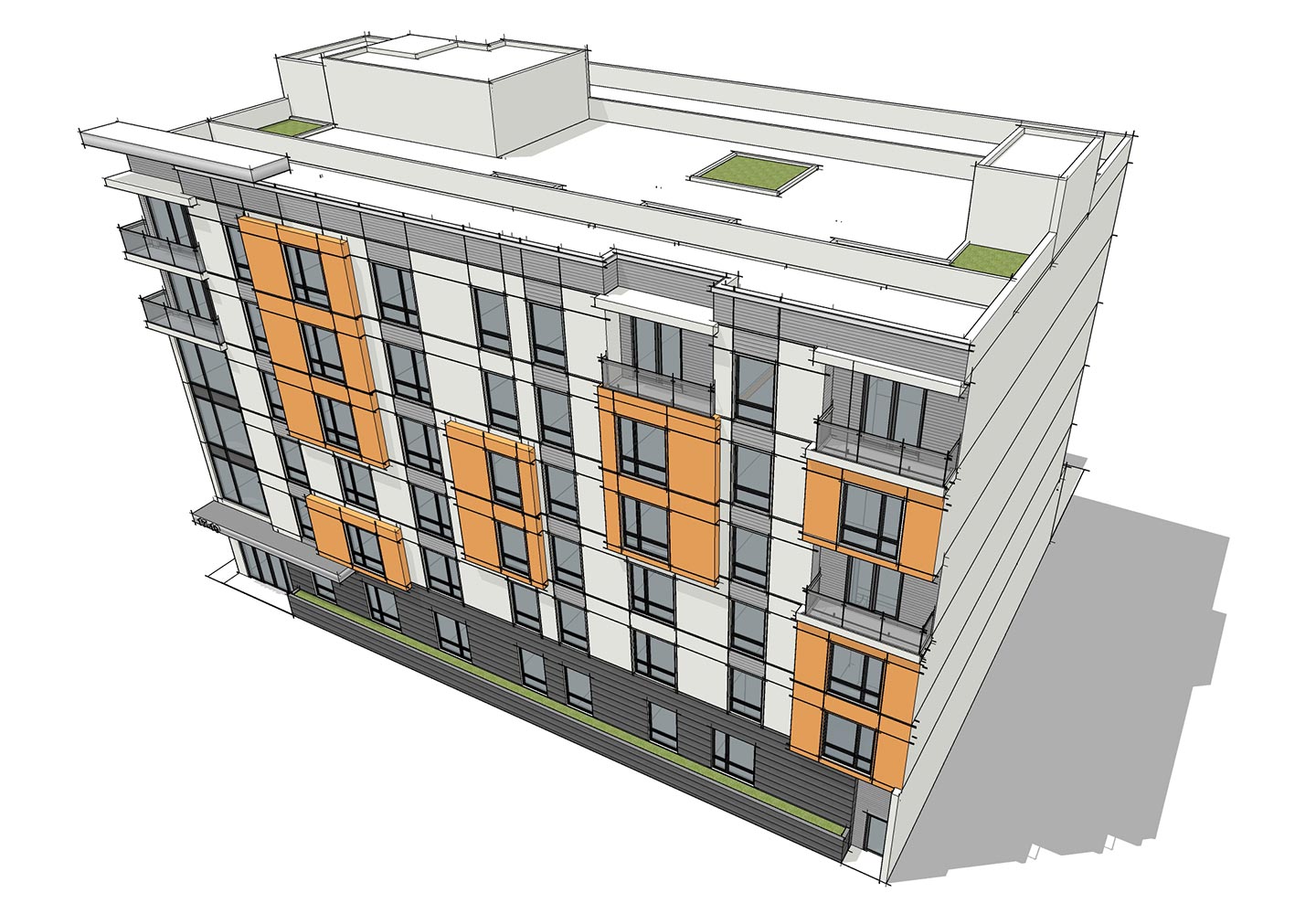 And now, we've gotten word that another new project in the works in Journal Square. This one at 17-23 Perrine Avenue. The project consists of a new 6-story building with 54 residential units. It was designed by Hampton Hill Architecture. Units will range from studio up to two-bedrooms. It falls within the Journal Square 2060 redevelopment plan and is in a neighborhood mixed use area which has no parking requirements. As such, no parking is planned in the building.
Ground floor units feature terraces and upper-level units have balconies. On the roof is an amenity space with a lounge, fitness center and large outdoor area. Other highlights include rentable storage lockers in the basement and bicycle parking.
[gmap height="250px"]17 Perrine Ave, Jersey City, NJ 07306[/gmap]
17-23 Perrine Ave, Jersey City, NJ 07306