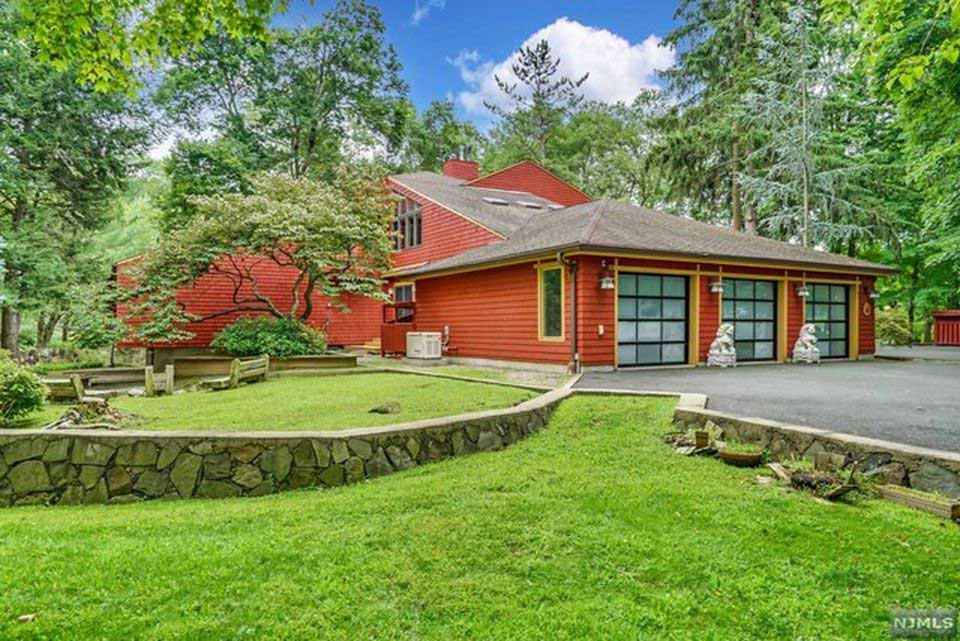 Built in 1971, this Upper Saddle River home was designed by Eleanor Pettersen, a student and apprentice of Frank Lloyd Wright — who himself built only four of his hallmark Usonian designs in the Garden State.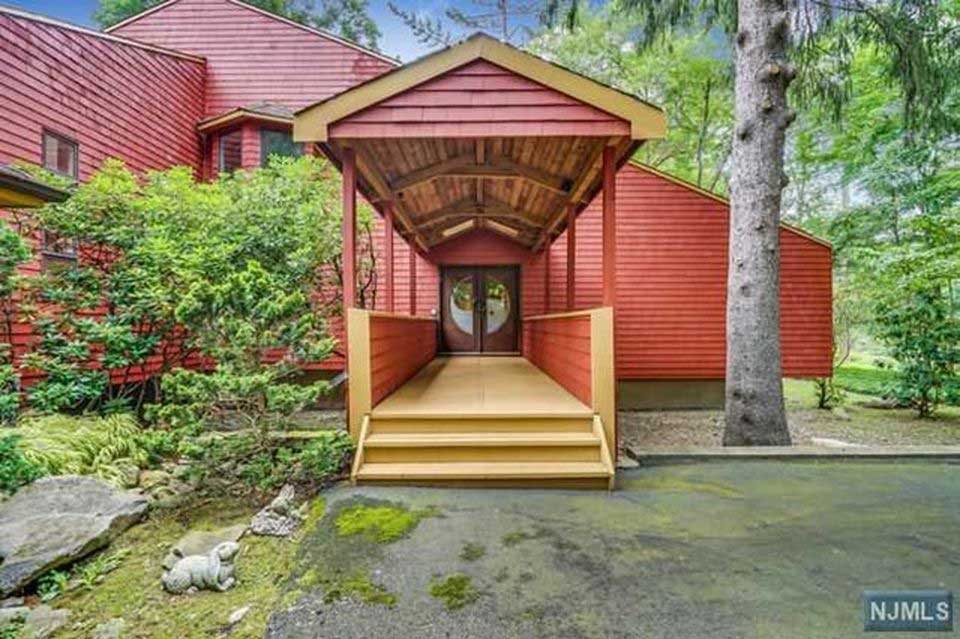 The home bears striking similarities to Wright's own designs but maintains a distance through other bold contemporary moves, undoubtedly coined by Pettersen's own aesthetic. Most obviously is the home's connection to nature, but other Usonian concepts embodied here include some built-in furniture and a heavy, central hearth.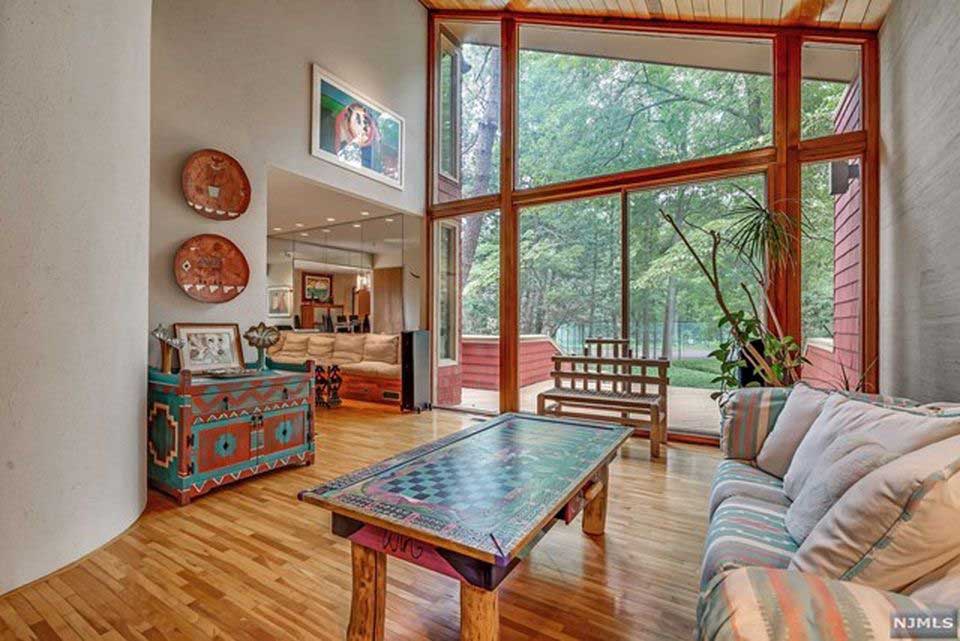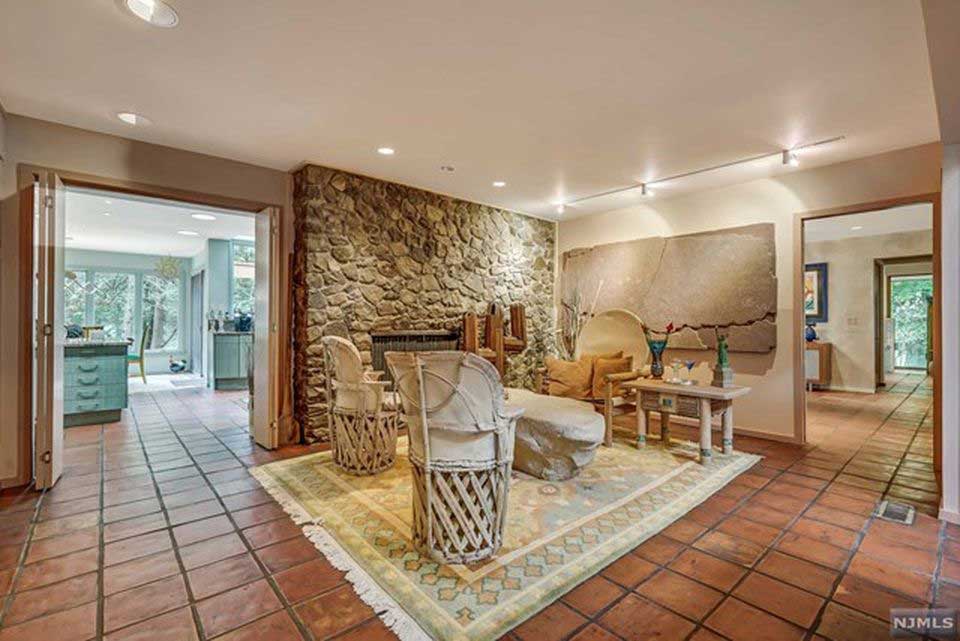 Flooded with light, the spaces feature soaring ceilings complemented by a generous number of skylights and windows throughout that provide incredible views of the surrounding landscape. The height of the ceiling provides ample wall space for residents to arrange their own personal pieces.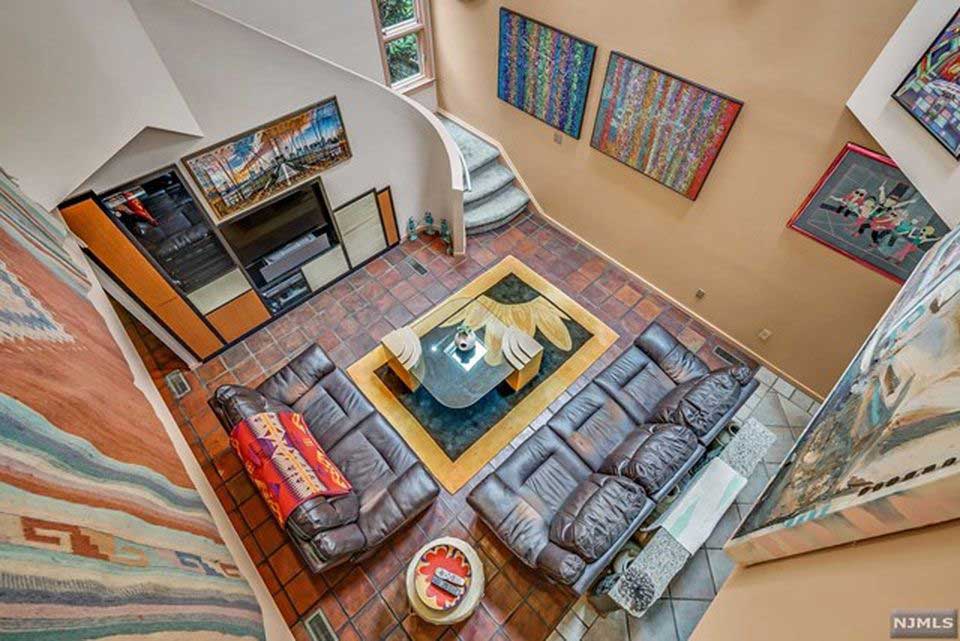 Certainly a home for entertaining, the interior spaces are liberally sized and fairly open to each other. Each space is filled with warm wood features and built-in's — some are even hidden surprises.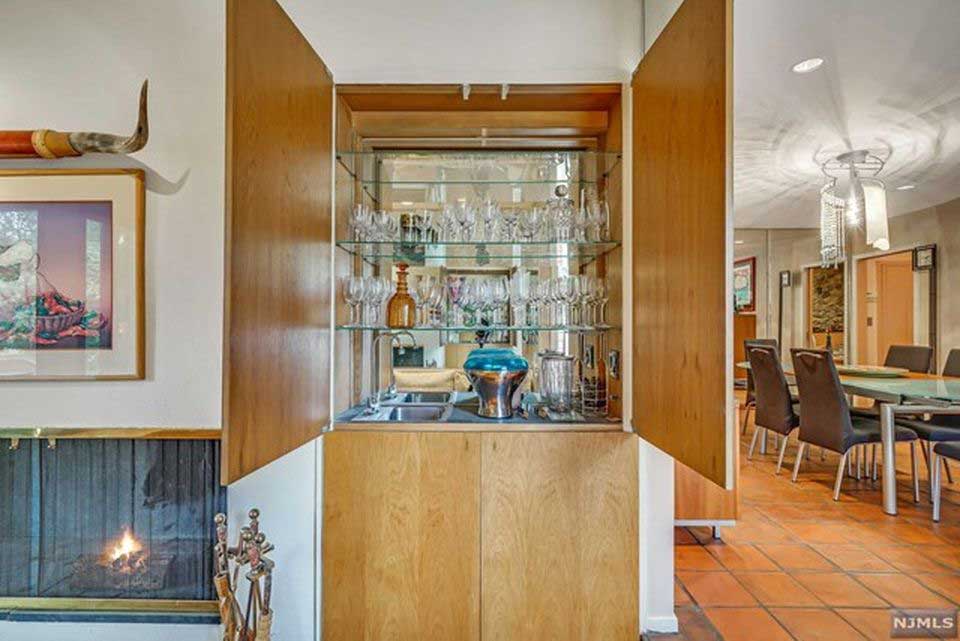 At 5,152 square feet, this tranquil property includes five bedrooms and three and a half bathrooms.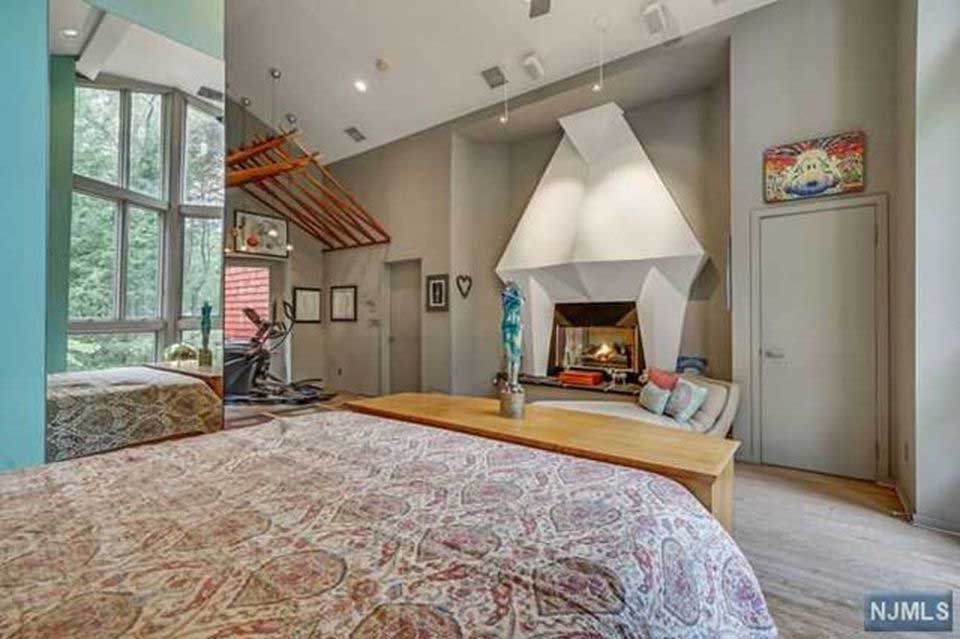 The property includes a stream, pond, and gardens with pathways for walking throughout the grounds. A multiple-level deck in the backyard creates a beautiful connection between the house and the property, as the hardscape tiers down slowly to meet the softscape. The home's material palette, a delicate balance between stone and wood, helps connect it to its site.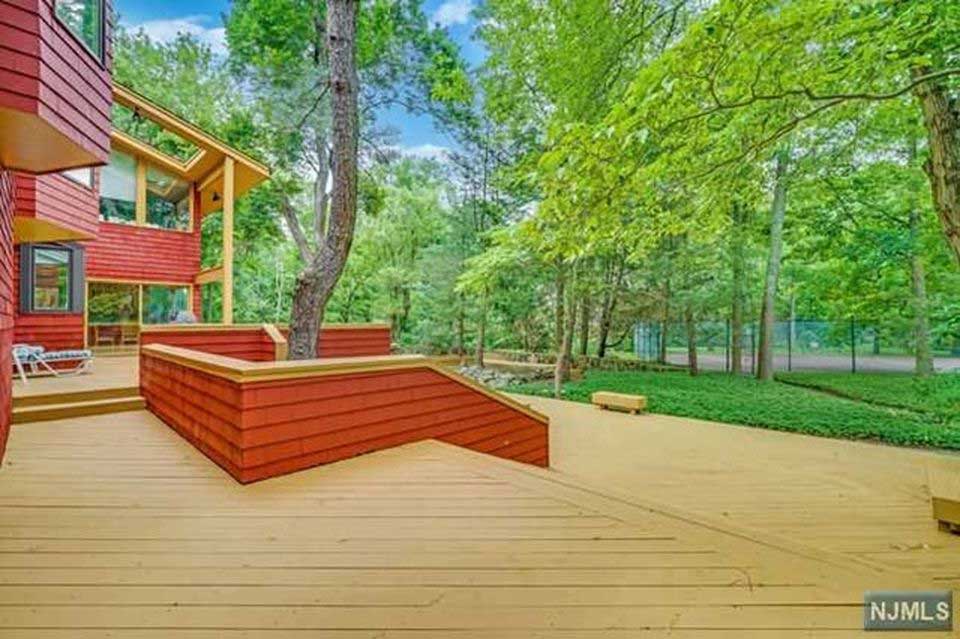 Together, the home and the property create a serene, private oasis for residents to relish in perfectly surrounded by nature and sunlight.
The home, located at 262 W. Saddle River Road, is asking $1,199,999.
Listing: 262 W Saddle River Rd [Zillow]