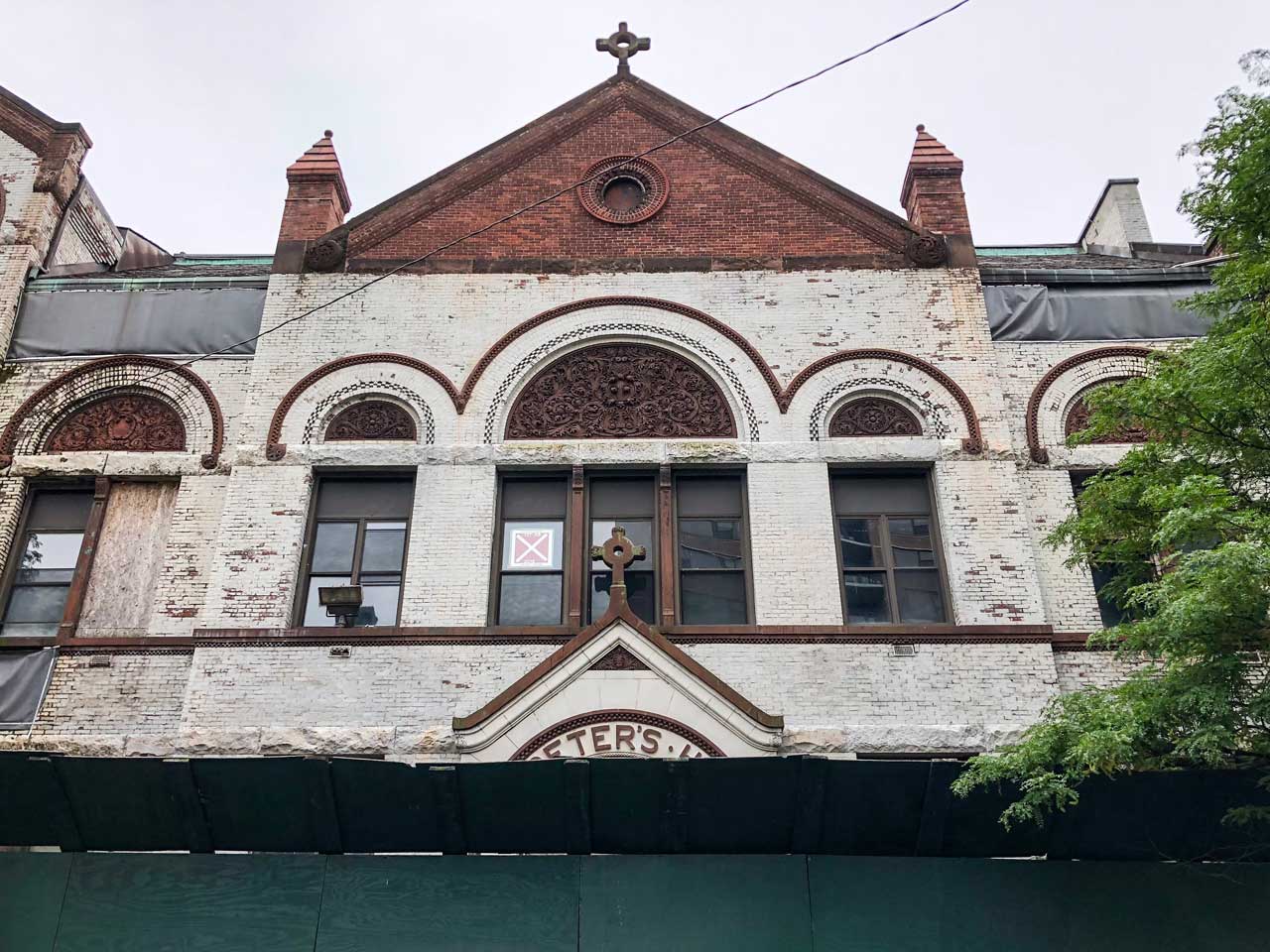 A four-year-long fight to save a 19th-century building in Jersey City from demolition could be decided tonight. St. Peter's Prep, the owner of 137-155 York Street, will appear before the Zoning Board of Adjustment to appeal a decision that barred them from demolishing a former grammar school built in 1861.
There will be a public comments portion at the meeting, during which each member of the public will be allowed to voice their opinion of the application. The Zoning Board of Adjustment will then vote on the demolition application and determine the building's fate.
The school building, which the owner plans to raze for a parking lot, is located in the Paulus Hook Historic District. As a contributing property, the owner requires a certificate of appropriateness from the HPC to proceed with a demolition, which was unanimously denied to them in 2019. At that memorable four-hour hearing, St. Peter's Prep had hired an engineer to testify to the condition, Jersey Digs reported.
"All of our engineering studies and analyses have shown that the grammar school building is in an extremely distressed condition, primarily due to the devastating effects of Superstorm Sandy," Jim Horan, vice president of St. Peter's Prep, told Jersey Digs. "Of particular concern to us is the building's foundation, which is in a state of deterioration. In addition, one of the facades is currently six inches off of vertical alignment from street level."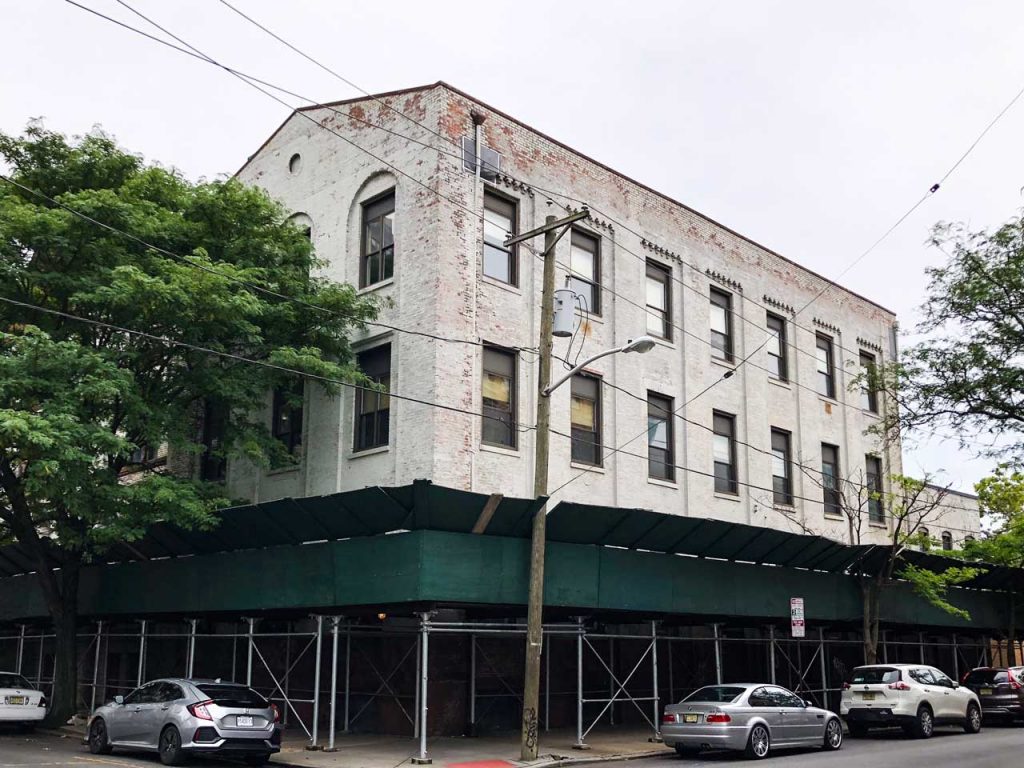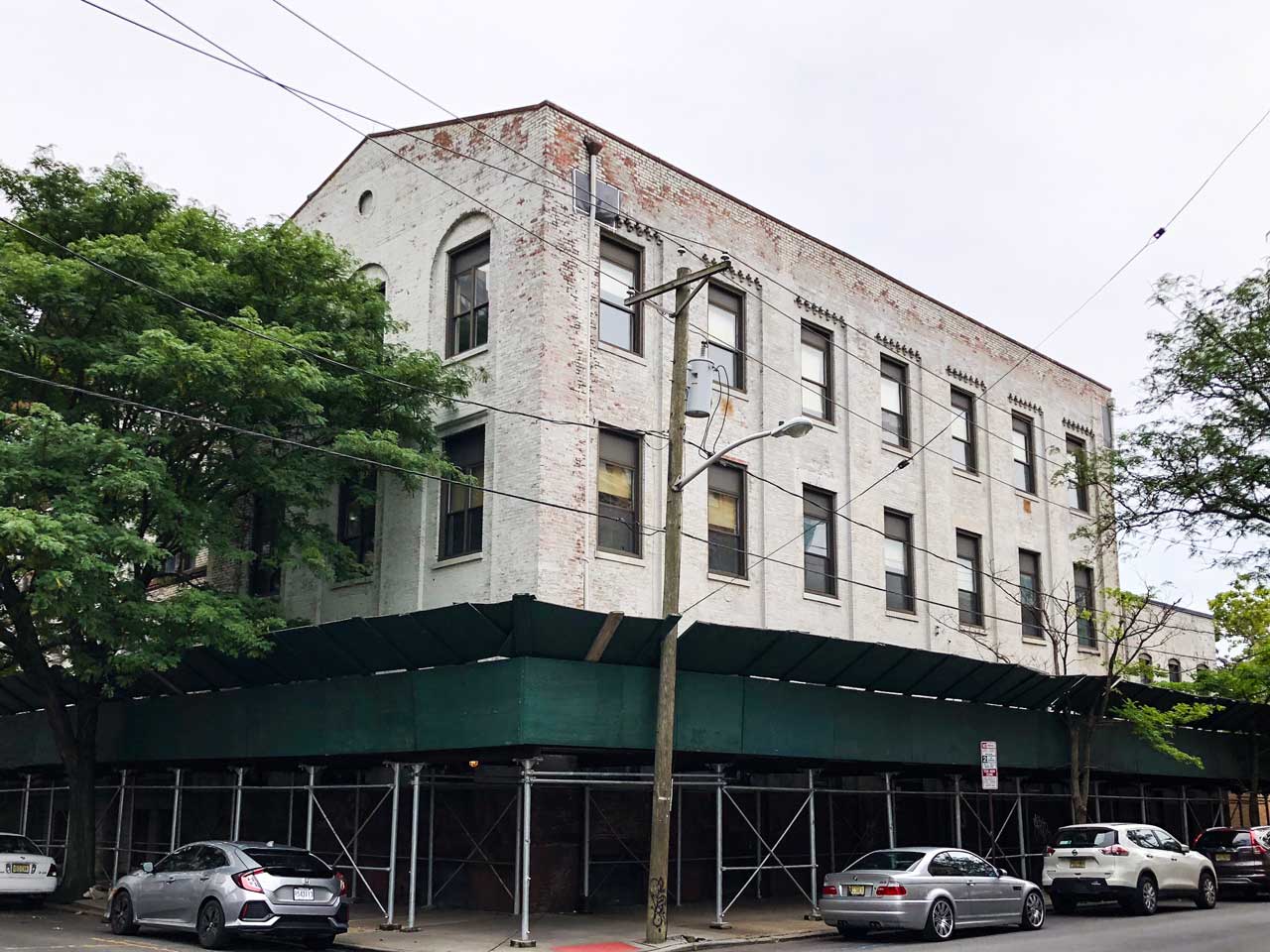 What St. Peter's Prep has done in the interim to stabilize the structure is expected to be a point of contention as preservationists believe this is a case of "demolition by neglect." One Paulus Hook local, George "Gidge" Miller, observed that the rain gutters were recently removed from the eaves, which he believes could be hastening the deterioration of the building.
"That just destroys brick," Miller said, "and that's just one example of different things that they have not done to maintain this building."
Miller, along with several neighbors, has joined with the Paulus Hook Neighborhood Association to protest the demolition of the schoolhouse. Miller believes that the owners of buildings within a historic district are stewards of the neighborhood, a role that St. Peter's Prep has not lived up to.
"It seems unfair to the other homeowners," Miller said.  "They've really let the building go to pot."
"Up until St Peter's bought the buildings they had been actively used as school buildings. In the two decades that St Peter's Prep has controlled the structures, they have been left mostly vacant and St Peter's Prep has failed to maintain them," says Jersey City resident Mattias Johansson in a release.
"The character of older buildings is one of the things that make Jersey City such a great place to live. That character is irreplaceable and must be protected. Many other historically valuable buildings in similar conditions have been restored and/or repurposed including the Brennan Courthouse, Butler Brothers Warehouse – Modera Lofts, St. Boniface church, The Centenary – the list goes on. The same can be done with these buildings."
The virtual meeting takes place tonight, Tuesday, June 7th, 2022 at 6:30 P.M. via Zoom, a web-based video conference application. The public can access the meeting by following this link: https://us02web.zoom.us/j/83535471644