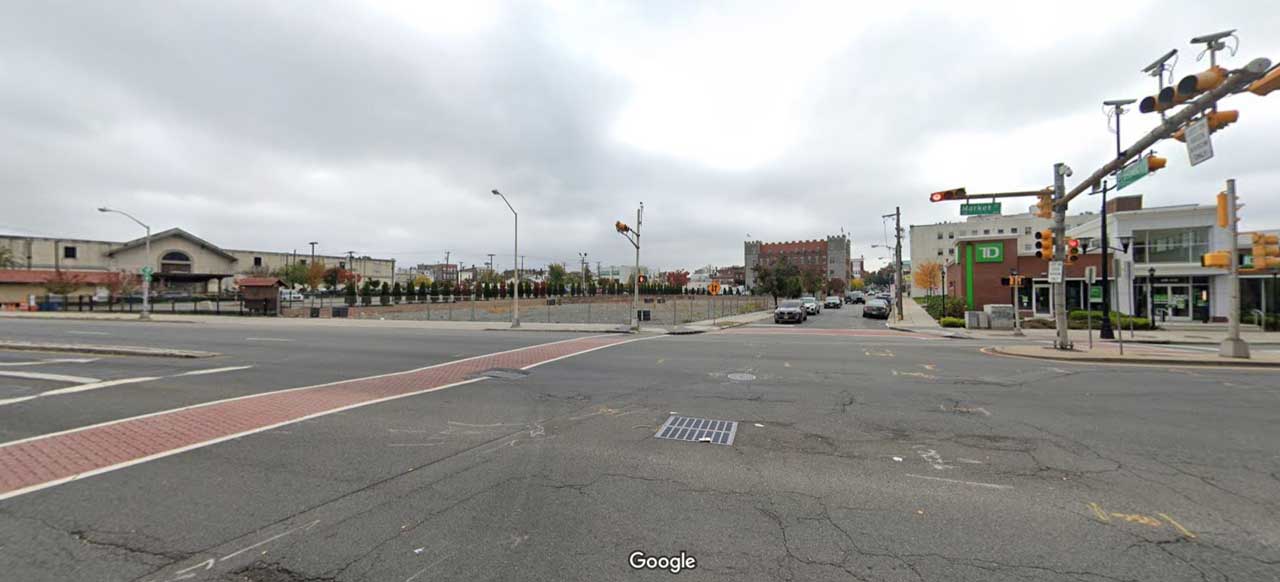 A property situated just a stone's throw away from the Penn Plaza East office buildings in Newark's East Ward could become home to one of the tallest residential buildings in the Ironbound.
The company that owns 430-436 Market Street has submitted a proposal to the Newark Central Planning Board that calls for constructing a 13-story mixed-use development.
SUW K, LLC is seeking preliminary and final major site plan approval with two variances in order to construct 225 residential units and retail space at the southeast corner of Market and Prospect streets, according to a public notice.
Located close to Newark Penn Station and Riverfront Park, the site is currently a vacant lot but previously contained Master Car Wash & Lube Center.
Sales records indicate that SUW K, LLC, which has a listed address in Midtown Manhattan's Diamond District, acquired 430-436 Market Street in 2019 for $2.8 million.
Few additional details have been released about the proposed building. A virtual hearing before the Newark Central Planning Board has been scheduled for Monday, November 1, at 6:00 p.m.
Note to readers: The dates that applications are scheduled to be heard by the Newark Central Planning Board and other commissions are subject to change.