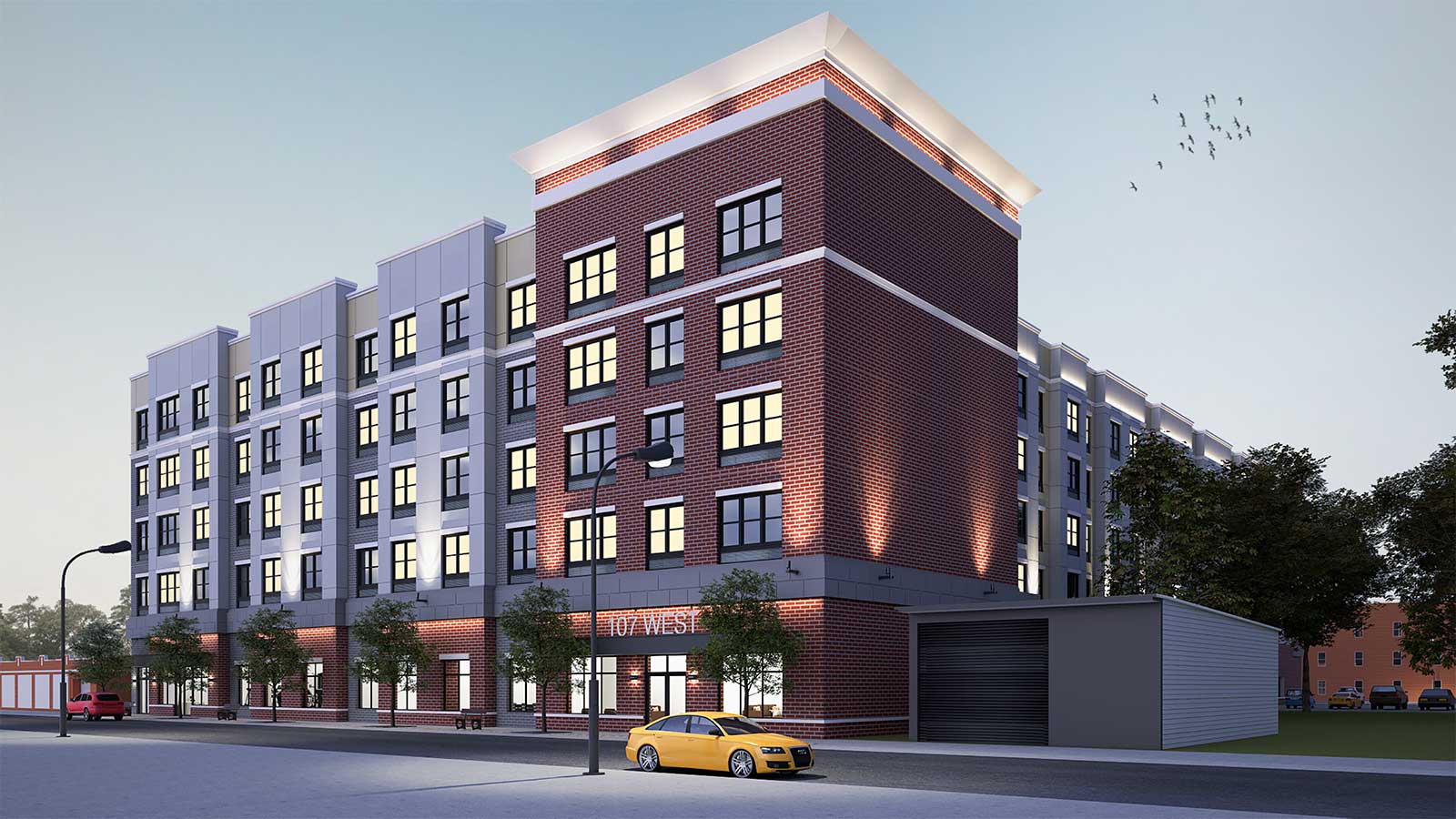 The Plainfield Planning Board recently approved a proposal for a new apartment building in the TODD South Redevelopment Area in Plainfield, New Jersey.
Members of the planning board voted 8-0 in support of the application with the new apartment building to be located in the Redevelopment Area of the Transit Oriented Downtown Development zone (TODD). The Redevelopment Area aims to revitalize areas south of Plainfield Station and NJ Transit's Raritan Valley Line, and spans in the east from Central Avenue to the west bounded by Watchung Avenue.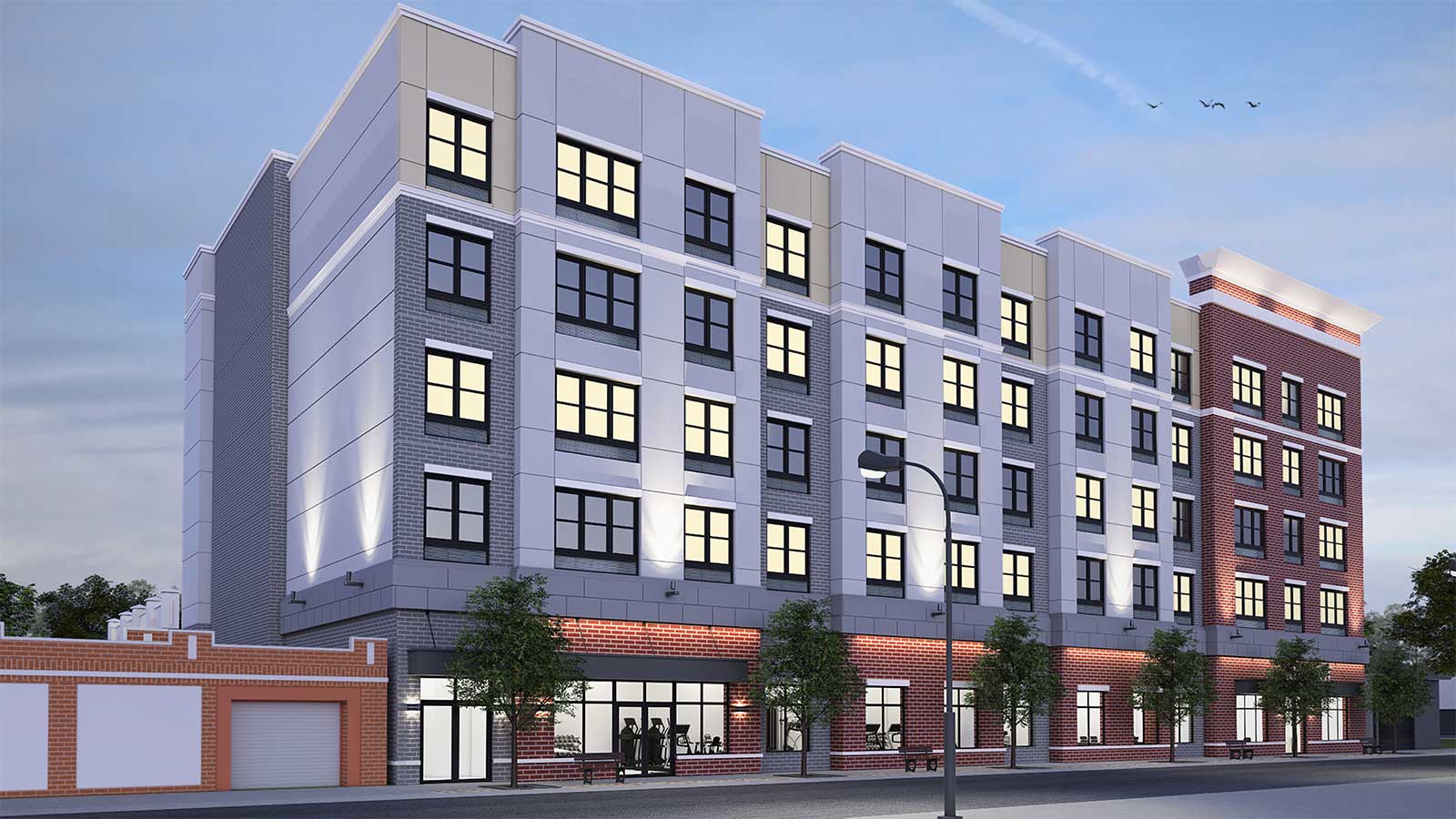 The five-story structure at 107 West 6th Street will contain 71 dwelling units, ground floor covered parking, and amenities. The exterior will feature a combination of brick and stone veneer, as well as composite cement-fiber panels. Building amenities will include in-unit tenant storage, in-unit washer and dryer, first-floor bicycle storage, package/mailroom, a 1,000 square-foot resident fitness center, conference room, lobby lounge area, and coffee bar. There will also be a second-floor rooftop deck complete with seating, gaming, and barbeque areas.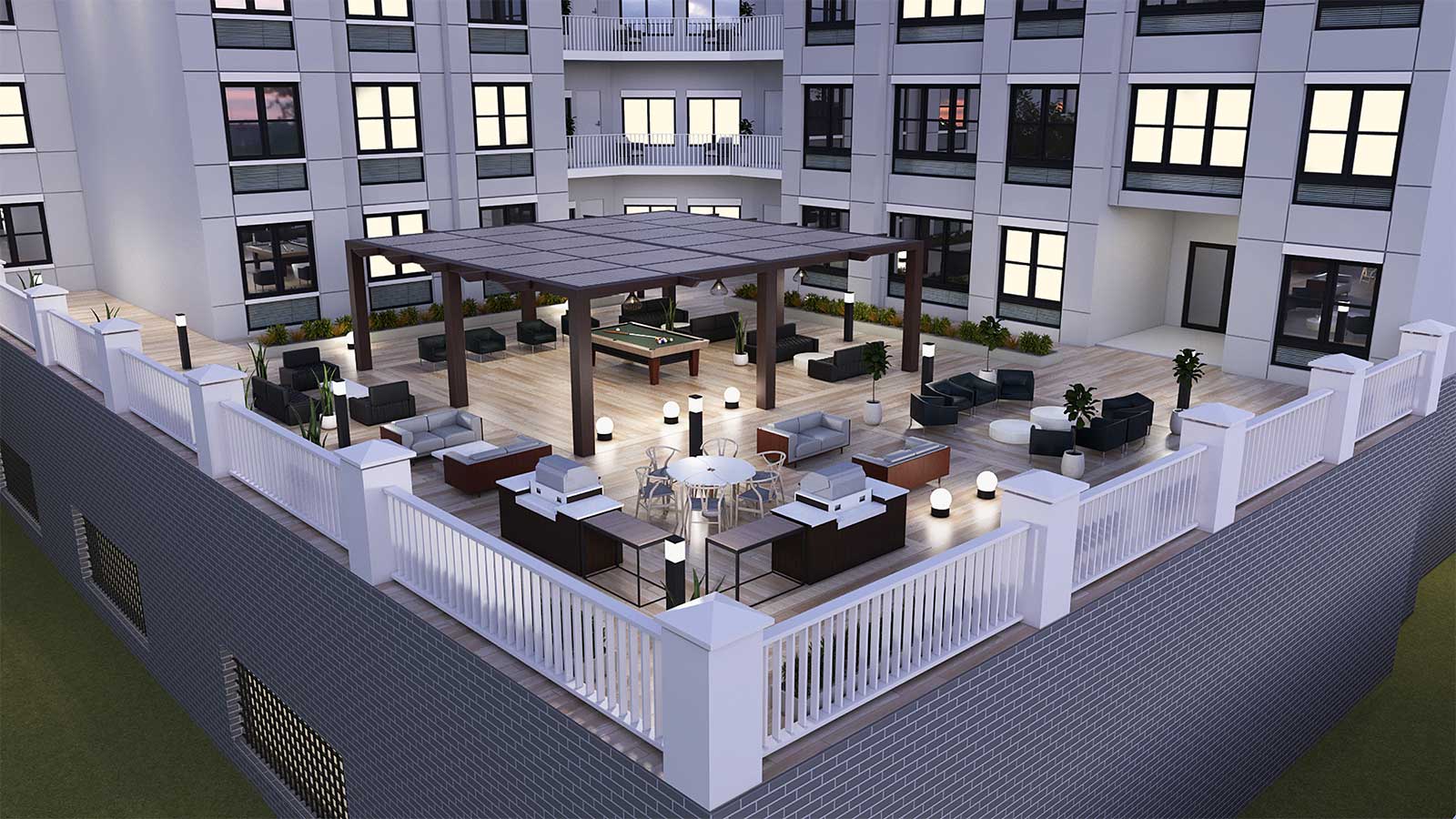 The building's design was led by Italo Teixeira and presented by Brian Taylor of Taylor Architecture & Design. The development team consisted of the redeveloper, Communipaw Associates, LLC; Joseph Paparo, Esq. of Porzio, Bromberg and Newman; Civil Engineer Joshua Kline, PE; and Paul Mutch, PE of Stonefield Engineering & Design. Professional Planner TJ Ricci, PP, also of Stonefield Engineering & Design, completed the development team.