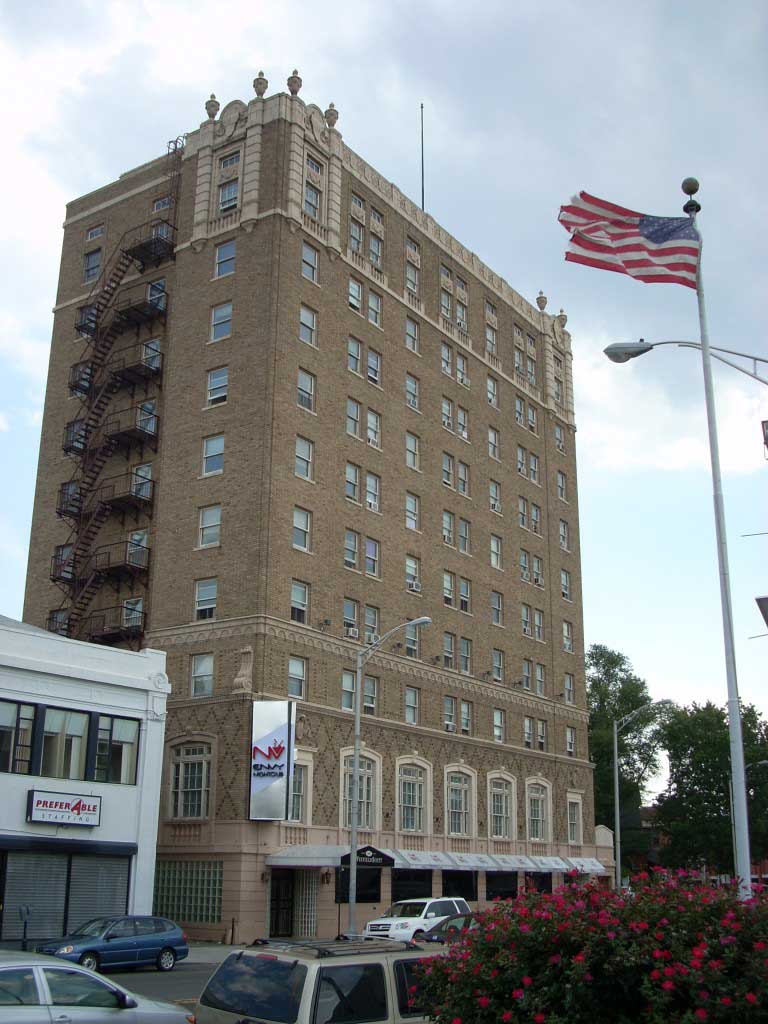 The historic Winfield Scott Tower in Elizabeth, Union County, New Jersey, was recently sold for $6,200,000.
Located at 323 North Broad Street, the property is a high-rise apartment building with 26,000 square feet of retail space. The ten-story tower was built in 1927 as a premier banquet hall and hotel tower before being converted into subsidized housing and retail space in the 1990s.
Situated on one acre in the downtown city center, the mixed-use property encompasses 48 apartments with three elevator banks and a 26,000-square-foot nightclub. The property also includes 70 parking spaces. Located one block from the downtown train station, Winfield Scott Tower is in close proximity to municipal buildings, such as the City Hall, the Union County Courthouse and the Elizabeth Police Station, as well as retail spaces and apartments.
The sale was organized by The Kislak Company Inc. with senior vice president Jeff Squires marketing the property on an exclusive basis on behalf of the seller. Mr. Squires also procured the purchaser, The Magill Tower Urban Renewal, LLC. The seller, Winfield Scott Tower Urban Renewal Assoc., was a private lender that acquired the property after it went into foreclosure years ago.
"The sale of Winfield Scott Tower was a complex transaction because the sale involved the assumption of a PILOT agreement and in-place DCA financing," commented Mr. Squires. "Kislak collaborated with the purchaser in order to obtain all special approvals at the municipal and state levels. Magill Real Estate is locally renowned for excellent property management and the firm is looking forward to establishing itself in one of the most iconic properties in Elizabeth."