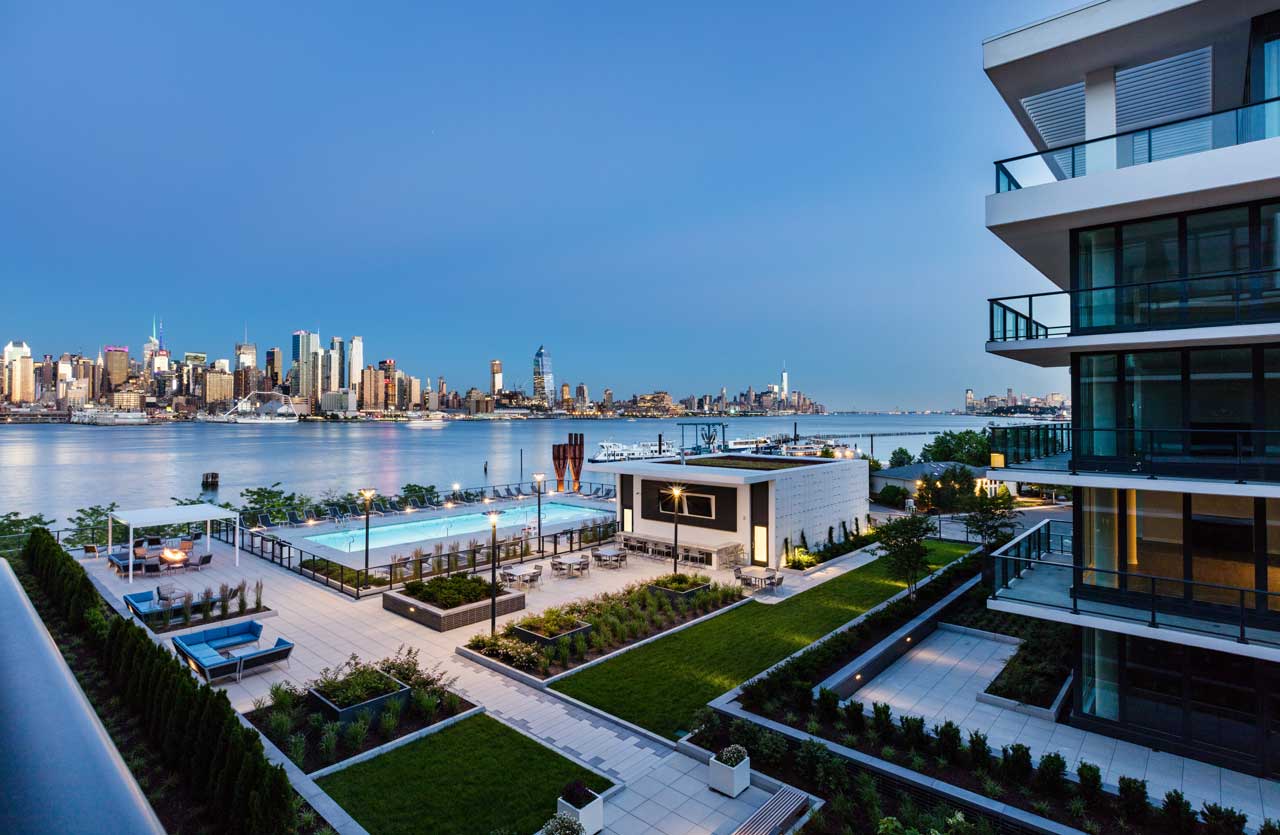 In retrospect, it's almost surprising that it took Weehawken this long to have its moment in the sun. The town's perch atop the 180-foot high cliffs of The Palisades has always beckoned residents with its views across the river of Manhattan's postcard profile. But it's only been with the recent renaissance happening along the town's Hudson River waterfront that Weehawken has earned its rightful place among the Gold Coast's most desirable addresses.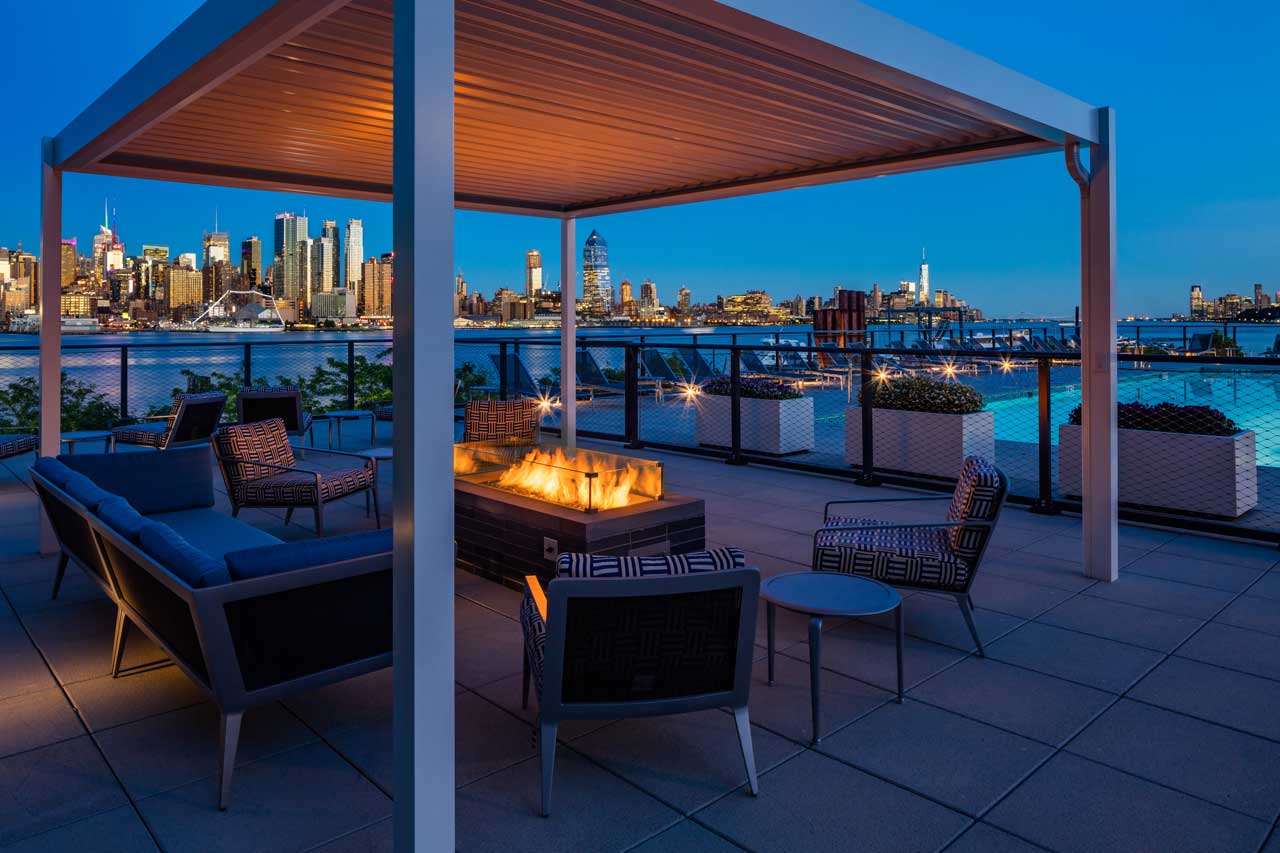 Two of those addresses — 1200 Avenue at Port Imperial and its nearby neighbor Henley on Hudson — perfectly encapsulate all of the things that make life on the Weehawken waterfront unique, special, and worthwhile.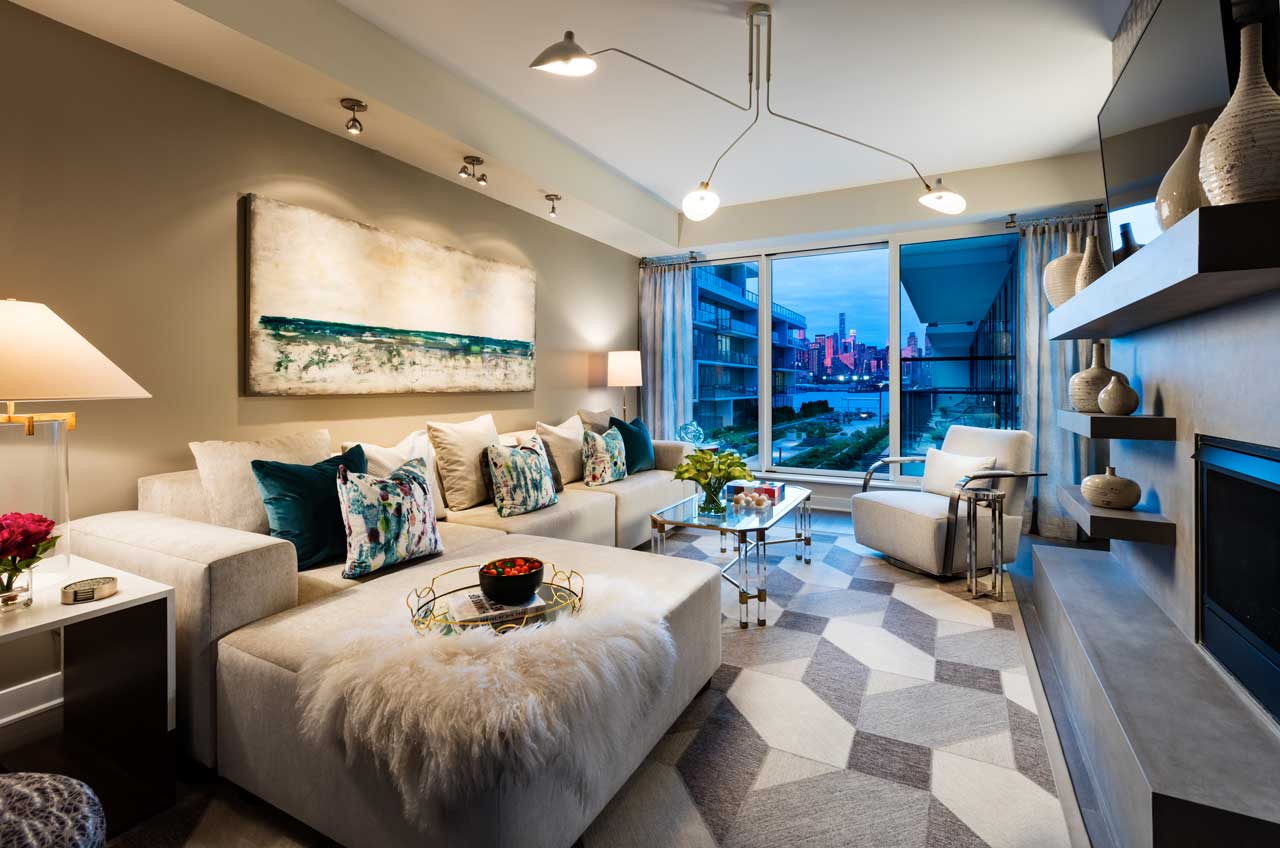 In contrast to the high-density skyscrapers in Jersey City and crowded development in Hoboken competing to claim their piece of the urban lifestyle, Weehawken is characterized by modern mid-rise properties with much more room to breathe. 1200 Avenue at Port Imperial tops out at seven stories while Henley's condominium clusters keep an even lower profile, offering English garden courtyards.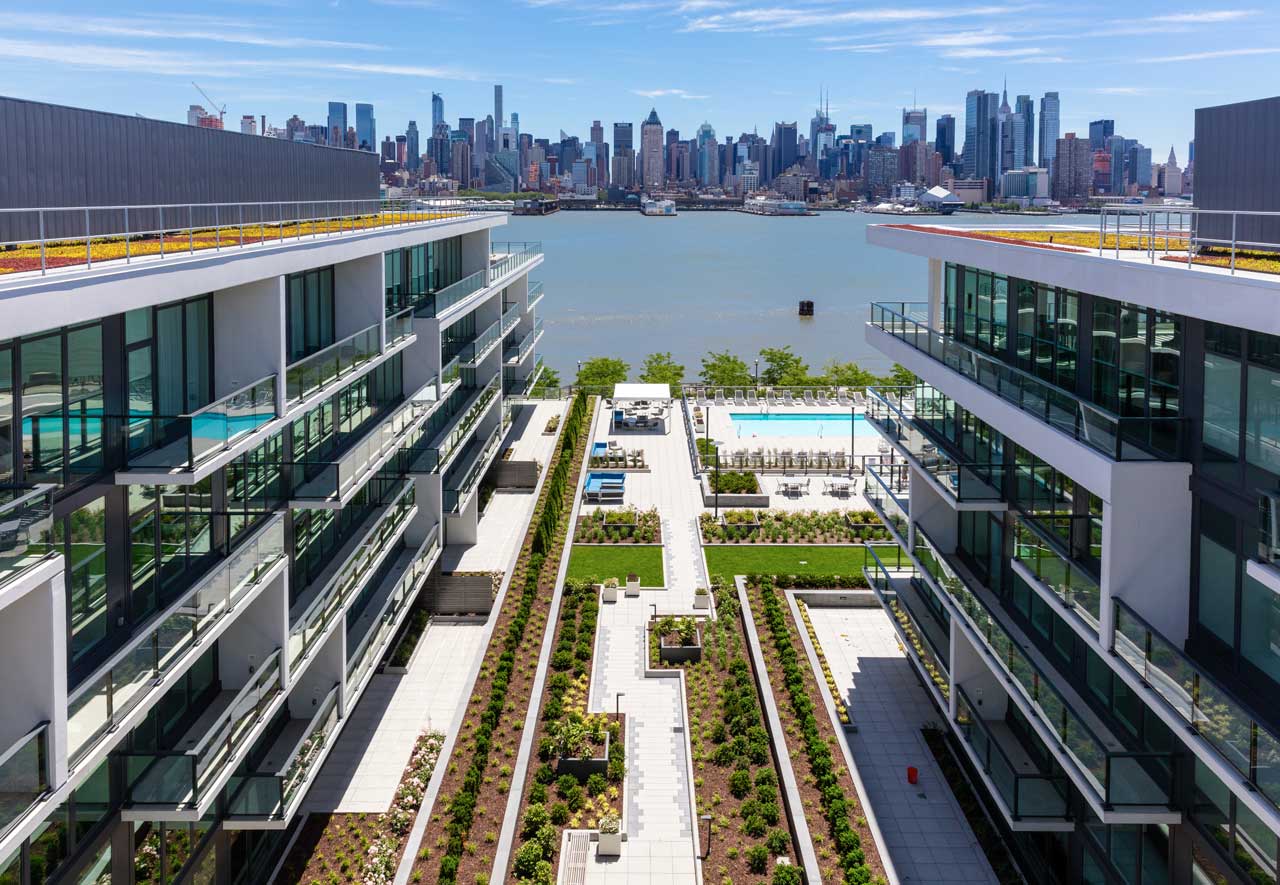 Weehawken's river and city views were meant to be enjoyed. That's why the formerly industrial waterfront has transformed in the first place. And enjoy them residents here certainly can, with the Hudson River Waterfront Walkway right outside their door. You can stroll, jog, or bike from Bayonne to the GWB, passing through a network of parks and recreational amenities.
Just south of Port Imperial, Weehawken Waterfront Park is in the midst of a 3.5-acre, $10.5 million expansion that will add an aquatic center with waterslides, whirlpools, a recreational pool, and a six-lane lap pool, as well as basketball and sand volleyball courts and an 11,200-square-foot pavilion that will play host to ice skating when the temperature drops. If you've never before thought of Weehawken as a place for four-season fun, it's time to start.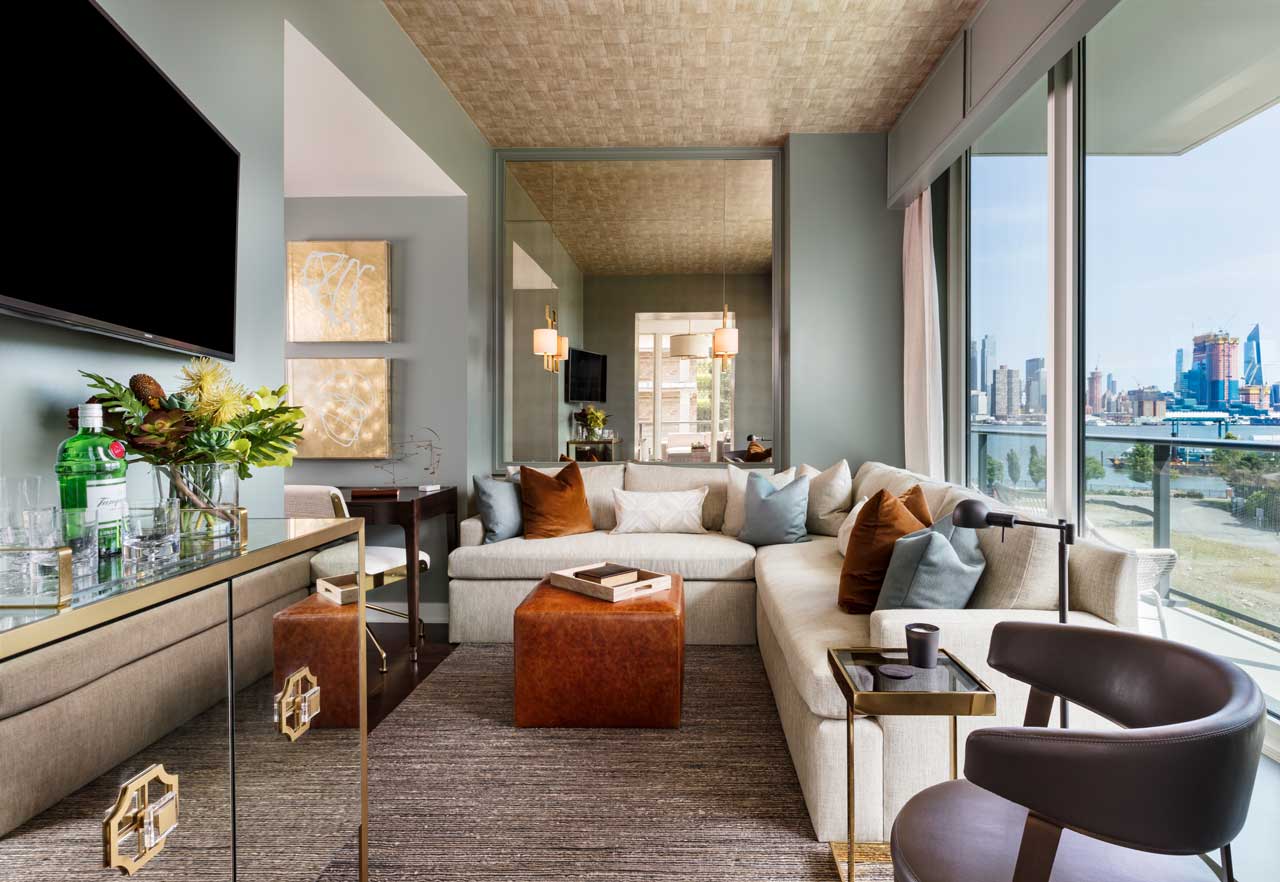 Another advantage offered to residents at Weehawken's southern Port Imperial location is how plugged in the neighborhood is to the transit network — it is a port, after all! NY Waterway's ferry terminal offers convenient service to Midtown and Lower Manhattan. And for those whose destination is the burgeoning Hudson Yards — whether for work or for play — there's no better place from which to access it. Transit options also include the Light Rail, which makes for easy commutes or mealtime excursions to Hoboken and Jersey City. Closer to home, River Road offers mouth-watering choices of its own.
1200 Avenue at Port Imperial and Henley on Hudson feature much more than just picturesque views and a prime location. These are modern boutique condominiums with the kind of amenities and finishes you'd expect to find in a five-star hotel.
At 1200 Avenue at Port Imperial, the Skyline Room on the 7th floor is a perfectly inviting social space with everything you could want to create memorable get-togethers for friends and family. There are cozy conversation nooks, NYC views, a TV with a sound system, and even a catering kitchen and bar. The third floor hides manicured lawn and garden spaces alongside a landscaped plaza with a sun deck and sun shelf swimming pool. The adjacent pool house hides restrooms and a catering bar, while fire pits keep the good times going after dark and out of season. There's also a fitness center that probably rivals your current gym, a screening room, a library lounge, and a magnificent lobby to set the tone the moment you arrive. More practical concerns can be addressed with thoughtful perks like parking enclosed from the elements, concierge service, bike storage, and a cold package room.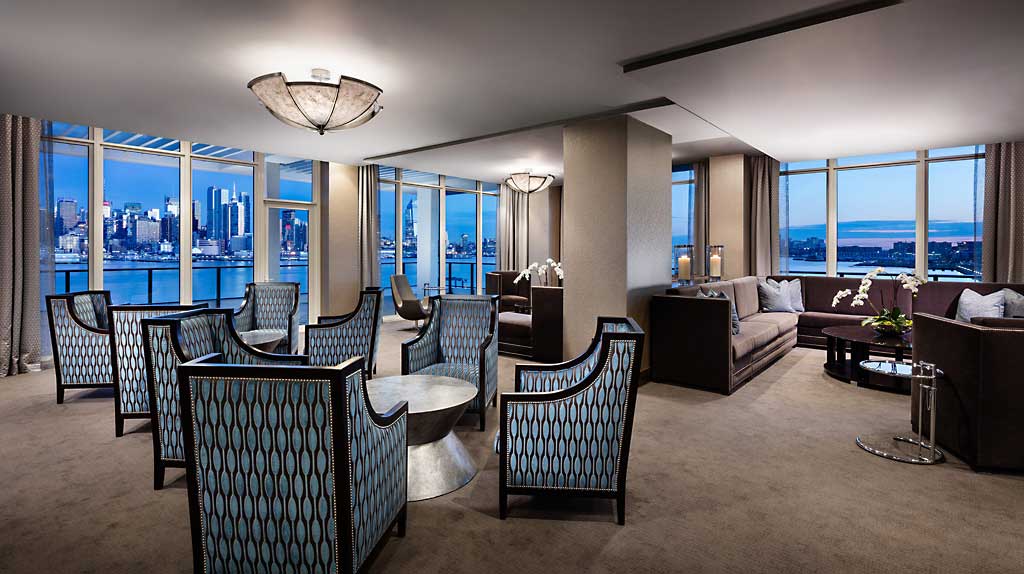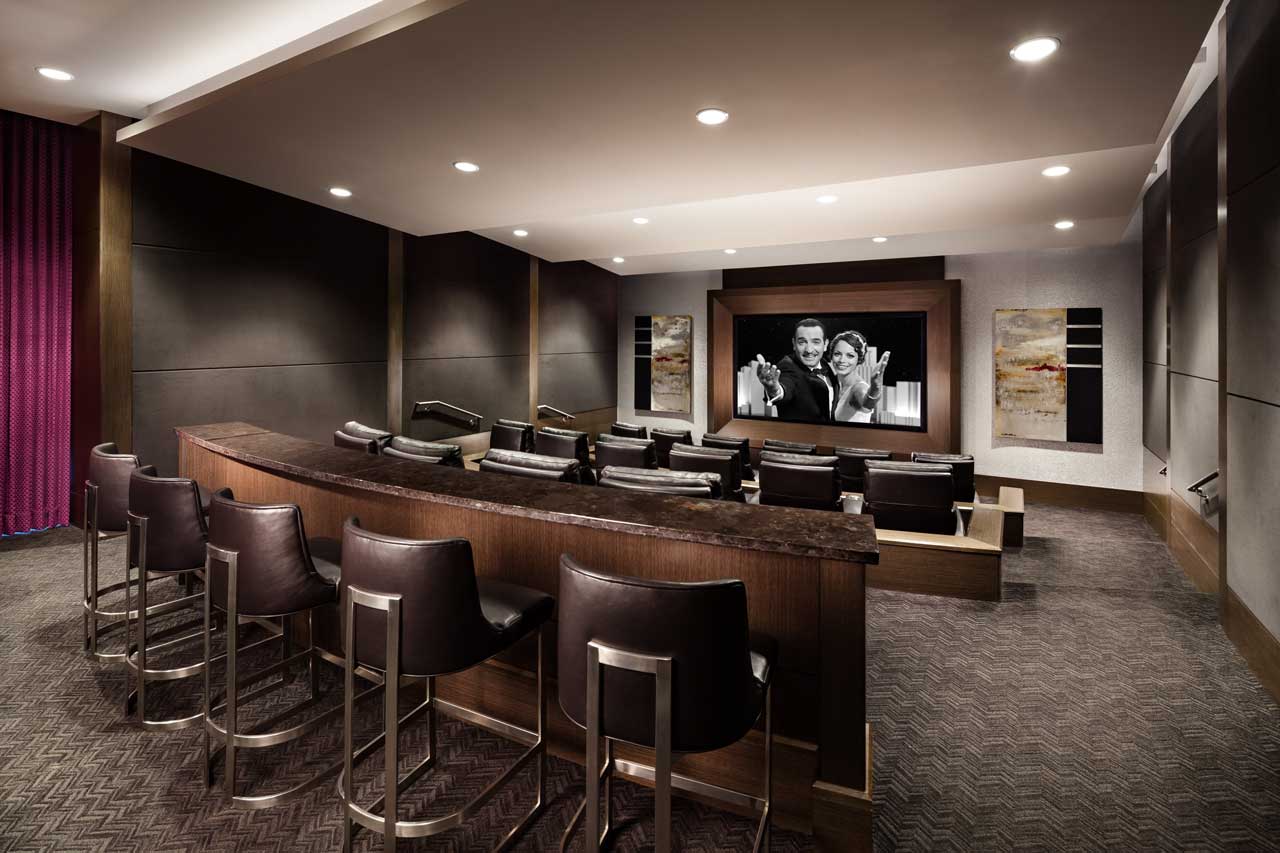 Henley on Hudson offers a similarly curated selection of perks and services, highlighted by The Club at Henley, a clubhouse with 6,000 square feet of amenities that include a gaming and billiards lounge, yoga and Pilates studio, and children's playroom, as well as a patio, fire pit, and infinity edge swimming pool outside.
As for the residences themselves, the attention to detail continues. Kitchens exude elegance with Spazzi Luz and Modena cabinets, built-in wine coolers, and waterfall-edge porcelain countertops by Caesarstone.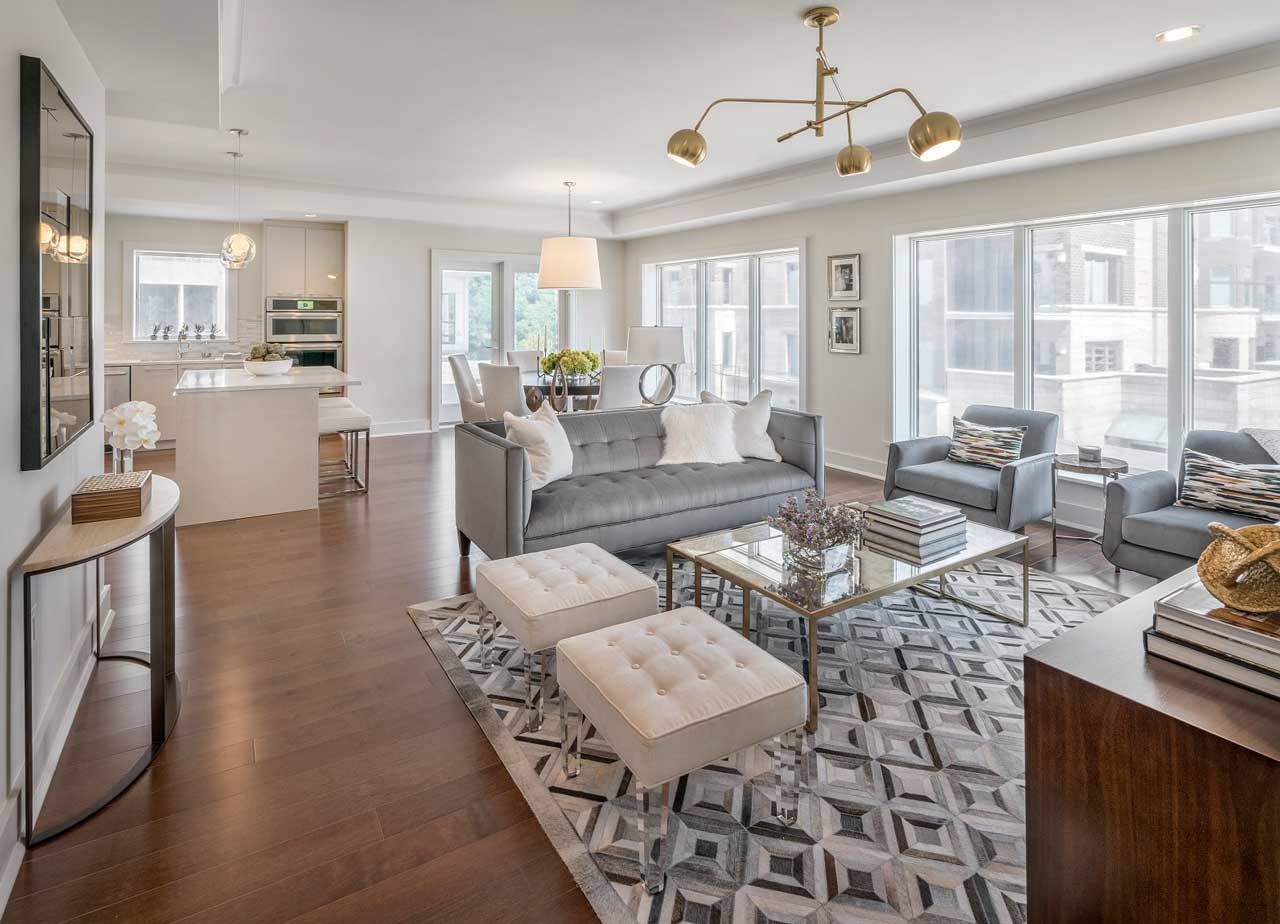 Bathrooms are finished with Caesarstone counters, Spazzi vanity cabinets, Kohler fixtures, San Souci touchless toilets, and Robern medicine cabinets. For bathtime drama, you can't beat the soaking tub with a waterfall spout. Most homes also have balconies or terraces and NYC views.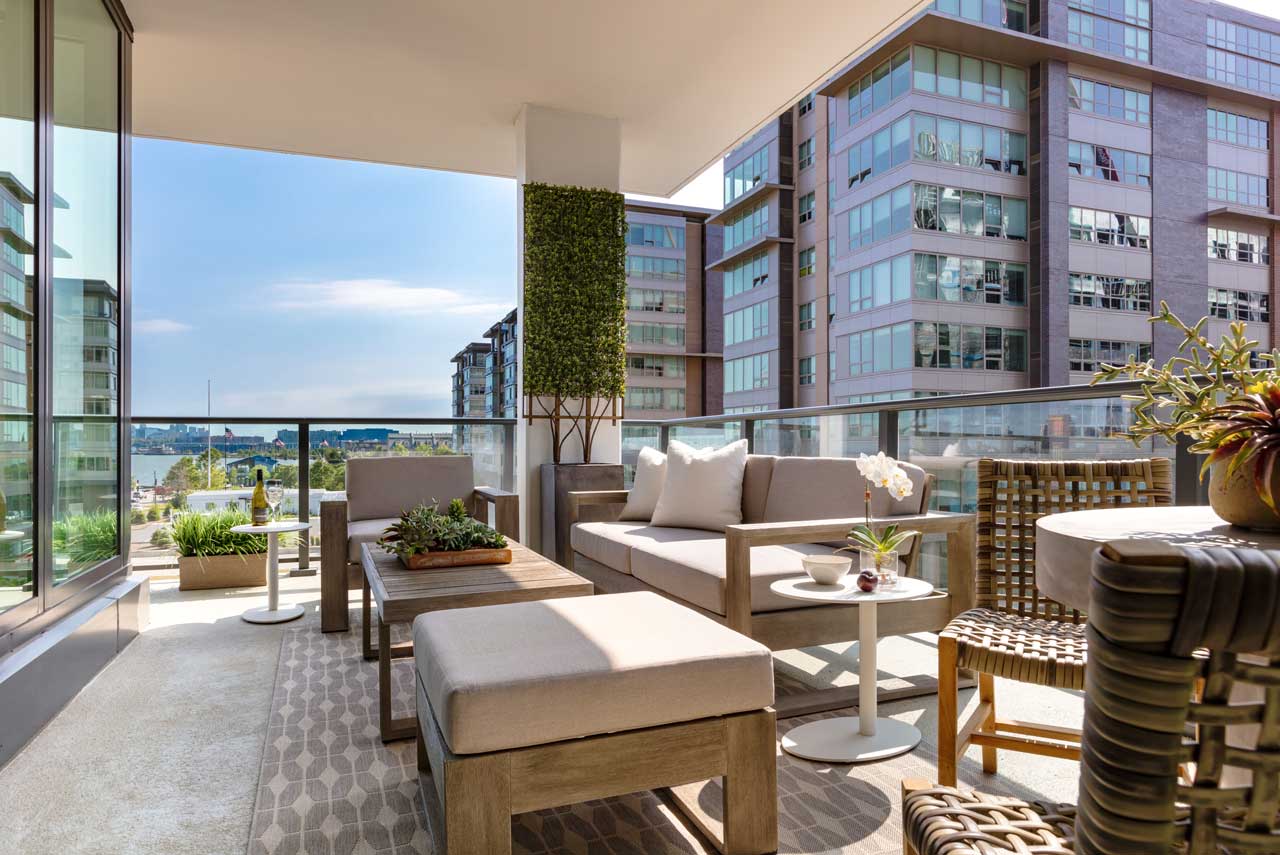 1200 Avenue at Port Imperial's homes range from $1.4 to $3.75 million, with 1,431 to 3,139 square feet in two- or three-bedroom configurations. At Henley on Hudson, one-, two-, and three-bedroom homes start at $875,000 and rise to $2.5 million, ranging from 1,165 to 1,998 square feet.
Stop by the Welcome Home Center at 1600 Avenue at Port Imperial for more information, call 201-210-0099, or visit TheAvenueCollectionNJ.com or HenleyonHudson.com.
—